This post may contain affiliate links. Please read my disclosure.
I recently hosted another House Party for Greek Yogurt, which I love. I wanted something that would be perfect for a party, but healthy and I remembered having something similar at a friends house. I love buying plain yogurt and adding in my own flavors. This way, I control the sugar and flavors without having all that other junk that comes in flavored yogurts.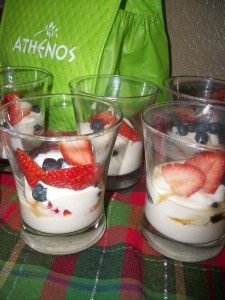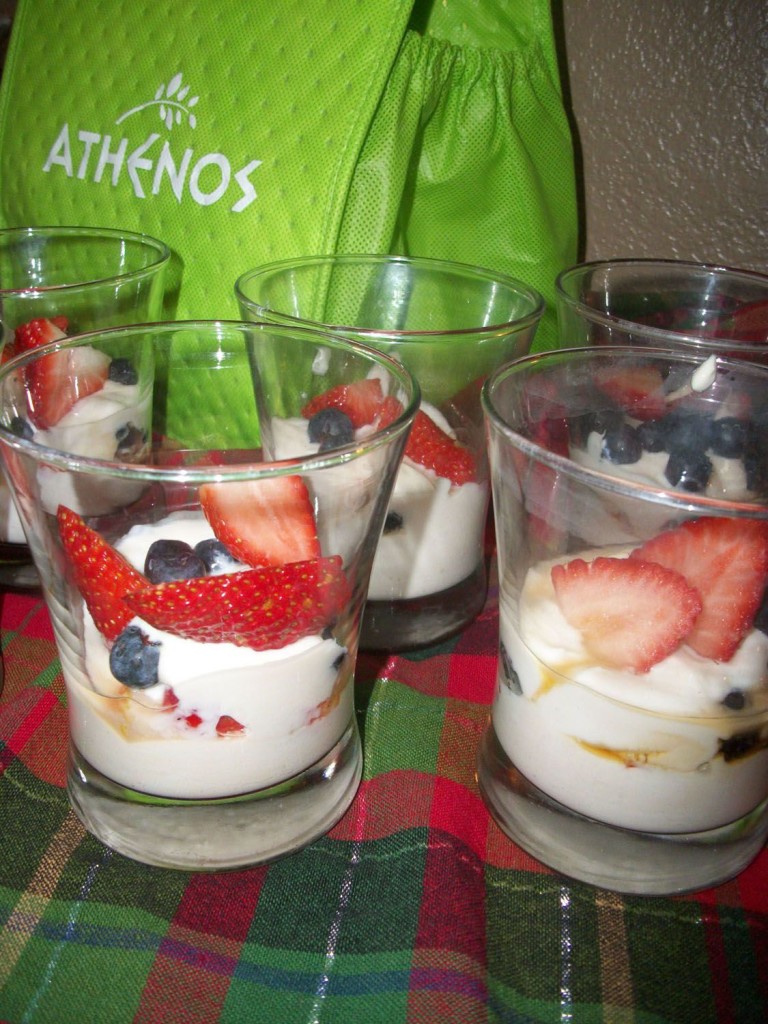 Greek Yogurt with Fresh Berries
16oz container plain Greek Yogurt
1 tsp pure vanilla extract
2 tbls honey
2 cups fresh berries (cut, rinsed, and dried)
4 tbls honey
6 cups/parfait glasses
Combine yogurt with vanilla and 2 tbls honey. Mix well. In the bottom of a cup or parfait glass layer in some yogurt, drizzle of honey, fruit. Repeat layers ending with fruit.
Adding in a touch of granola is also very tasty and would make it more like a breakfast meal than just a snack.