This post may contain affiliate links. Please read my disclosure.
Hubbyman isn't too happy that I decided to share his "secret recipe". I have no clue what led him to create this tasty sandwich, but I don't really care! It is really good and just bumps up a traditional kids sandwich into something any adult would love!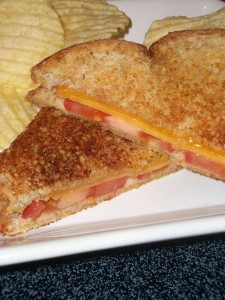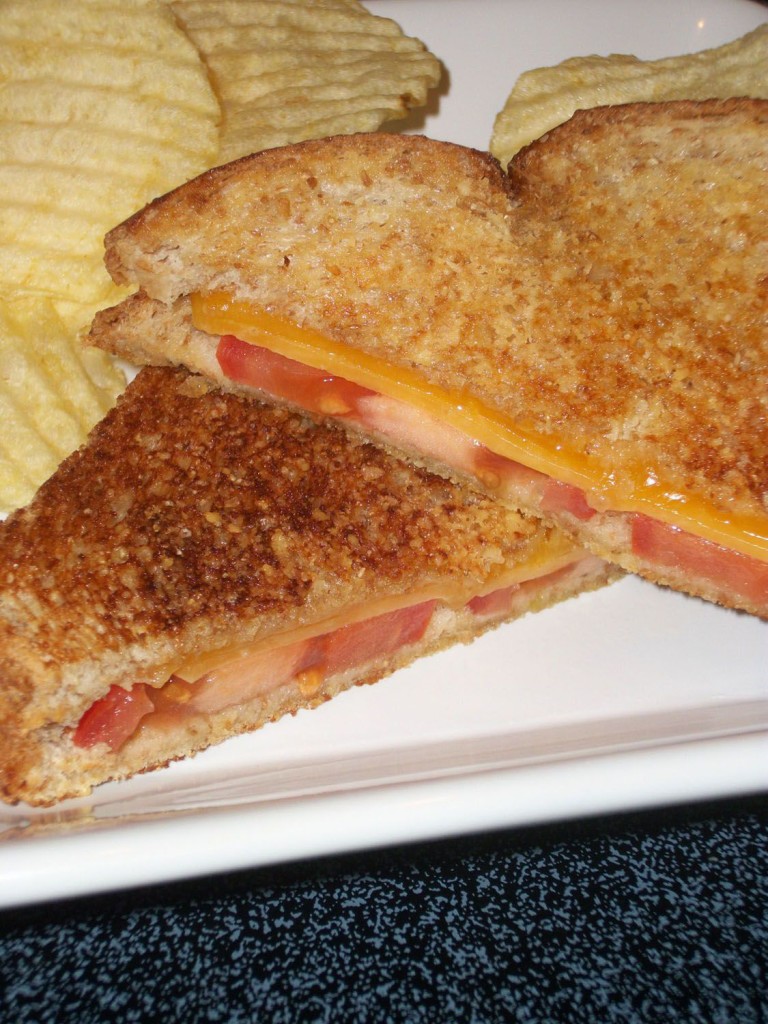 Grown-Up Grilled Cheese Sammies
4 slices whole wheat or 9-grain bread
2 slices of real cheddar cheese
1 tomato, sliced thinnly
2 tbls Parmesan cheese, freshly grated
butter
kosher salt
Heat medium-sized skillet on medium heat. Butter one side of each slice of bread and then sprinkle each slice with 1/2 tbls of Parmesan cheese (fresh grated is best, but the green container of Parm cheese works in a pinch).
Assemble sandwiches quickly in a hot skillet: bread (butter-side down), cheese, tomato slices (sprinkle with a little salt), top with bread (butter-side up).
Cook until lightly golden brown on one side, then flip, and repeat on second side.
Makes 2 sandwiches.
________________________________________________________________________________
Menu Plan Monday
M: Crockpot Lasagna and French Bread
T: Chicken & Rice and salad
W: grab something quick before church
Th: Soup and Sammies
F: Steak and Potatoes
Sa: Leftovers
Su: Roast
Check out OrgJunkie and Fit Moms/Fit Kids for more great menu ideas.