This post may contain affiliate links. Please read my disclosure.
Kids love getting holiday inspired Bento Boxes for their lunch. These Halloween Bento Box Ideas are easy to put together and not too spooky.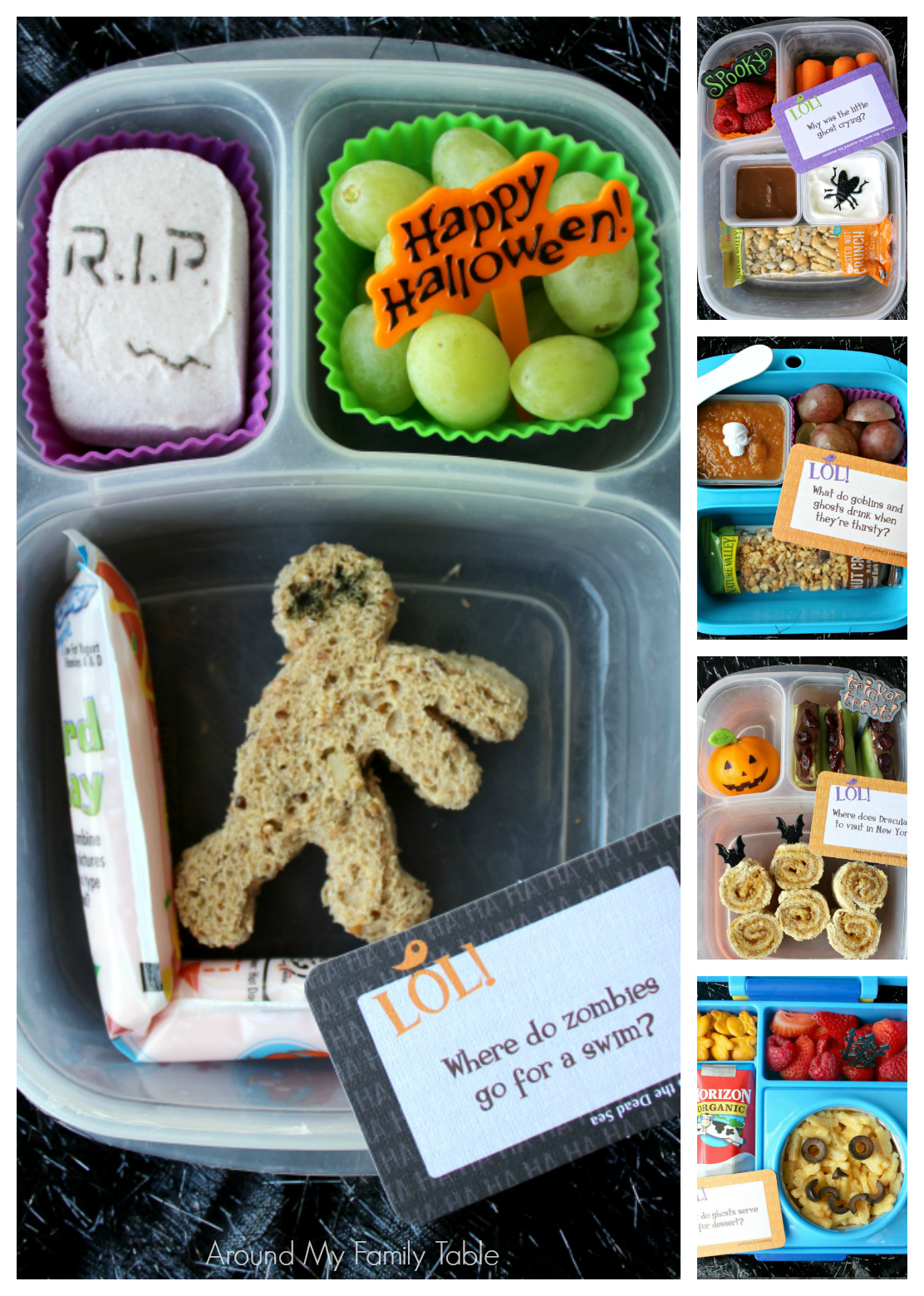 I like to make fun and healthy lunches for my kids because I think kids eat better when food is visually appealing.
Autumn Bento Box
Nut crisp bar or granola bar and pumpkin applesauce are perfect for this box – both are snacky foods kids love to eat. The pumpkin gives the applesauce an extra autumn flavor, and who could go wrong with dark chocolate? Slice grapes and you're done!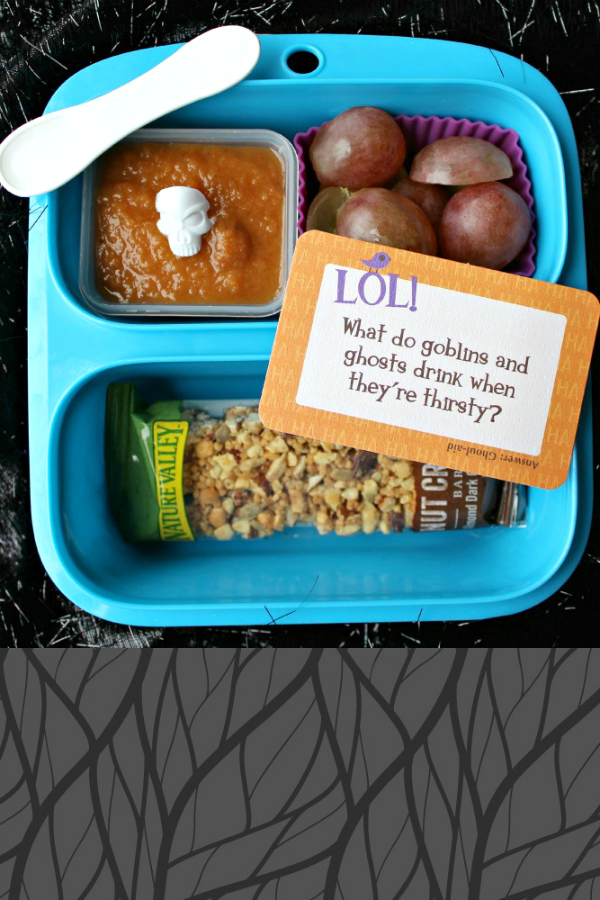 Kids Bento Box
Switch things up and give kids something other than sandwiches for lunches. Mac & cheese is a great swap for pb&j and a perfect way to use up leftovers. (Make sure you get a good quality thermos and heat food to safe standards as directed.) I am using an Omie Box which is insulated to allow hot and cold foods in the same box. I heated the thermos with water and then put the mac inside, making a scary face with sliced olives. I have paired it with blood red berries and cheddar crackers, and milk.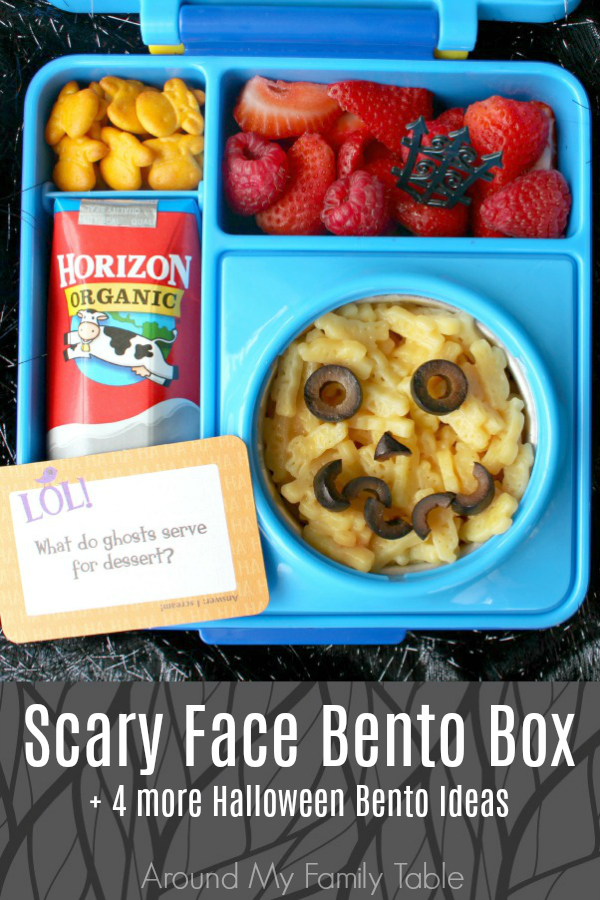 Halloween Bento Box
Cut crusts off two slices of bread and use a rolling pin to flatten and squish them together. (You are basically creating one large flat piece of bread.) Cover with the fruit and honey spread and roll up from one end. You may want to wrap it in plastic and stuck it in the freezer for a bit so it's easier to slice. Choose a spooky pic to hold your sushi slices together. I drew a jack-o-lantern face on a mandarin orange and created fire ants on muddy logs with craisins and chocolate-hazelnut spread. The note is Lunchbox Love Halloween edition from Say Please.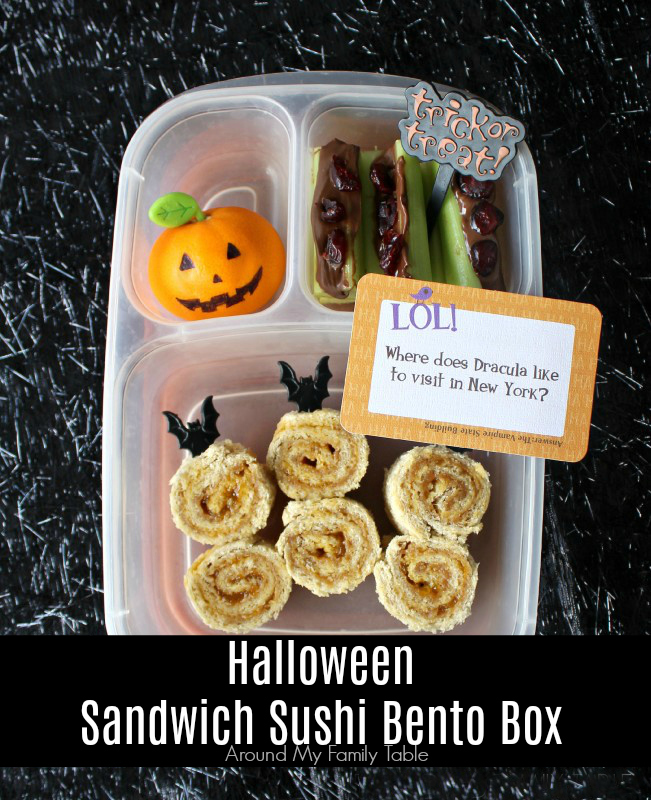 Zombie Lunch Box
The zombie bento box for kids is really simple to put together. I used a zombie cookie cutter for the sandwich part. Gogurt, grapes and a marshmallow grave peep complete the lunch.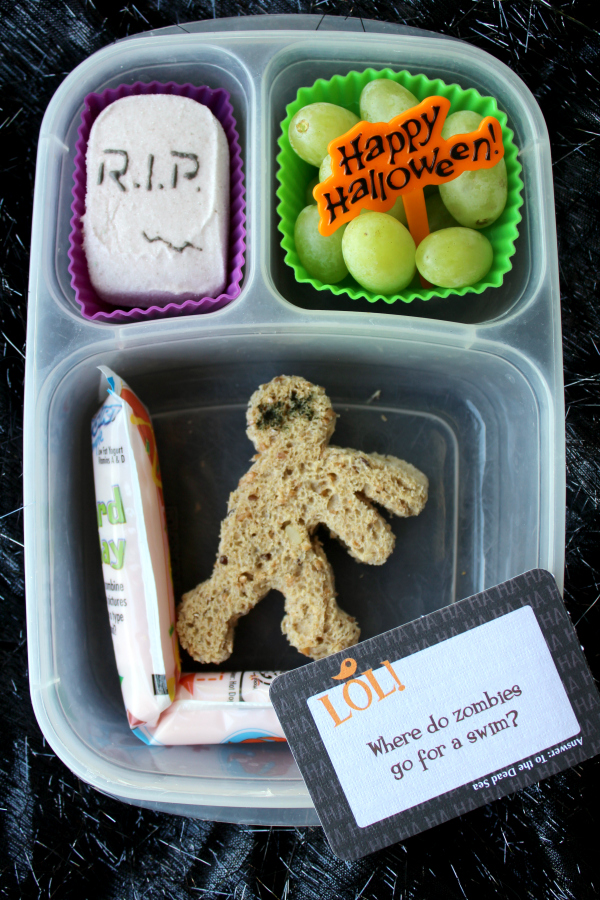 Spooky Fall Bento Box
My inspiration with this lunch was parfaits with granola, yogurt, and fruit. It's a take on that but with these yummy dips and crunchy granola bar. Kids love dunking the bar in the dip containers – I have yogurt and chocolate spread. Fresh fruit and carrots round it out.