This post may contain affiliate links. Please read my disclosure.
Everything you've wanted to know about wild rice. This How to Cook Wild Rice guide features instructions on using a pressure cooker, instant pot, slow cooker, and stovetop for cooking wild rice, plus there are a few delicious recipes to try as well.
Be sure to sign up for my email list….seasonal recipes in your inbox every week!

About
Wild rice has a roasted nutty flavor, plus a sweeter aroma and higher protein content than white rice. It is nutrient-dense, and has a slight chew to it, making it ideal for grain salads and pilafs. It also holds up well in soups and stuffings.
How to Cook Wild Rice
Stovetop Wild Rice
Rinse and drain 1 cup wild rice. Place in a large size pot and add 3 cups of water or stock. Cover, bring to a boil, then reduce heat to medium-low and cook until tender but toothsome (40-45 minutes). Some of the kernels may start opening.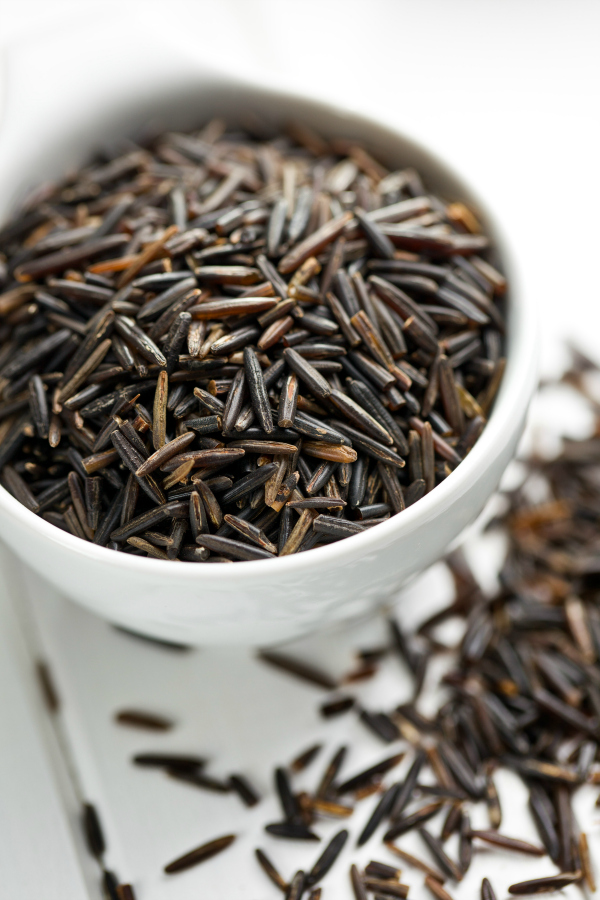 Pressure Cooker Wild Rice Beans (Instant Pot Wild Rice)
Rinse and drain 1 cup wild rice. Add 1 1/2 cups water or stock to pot and secure lid. Set pressure to high and begin heating on high heat. When steam begins a steady flow from the release valve, reduce heat to medium and let cook for 15 minutes. When cooking time has completed, turn heat off and allow pressure to decrease naturally for 10 minutes. Carefully remove lid and fluff with a fork. Makes approximately .
To use an Instant Pot, follow above instructions, but use the Manual/Pressure Cook setting for 15 minutes. Let the pressure decrease naturally.
Slow Cooker Wild Rice
Butter or use cooking spray to grease inside of crock. Add scant 3 cups water for 1 cup of (rinsed) wild rice. Set on low 2.5 – 3 hours until water is absorbed, and the grains have burst and are tender. Fluff with a fork.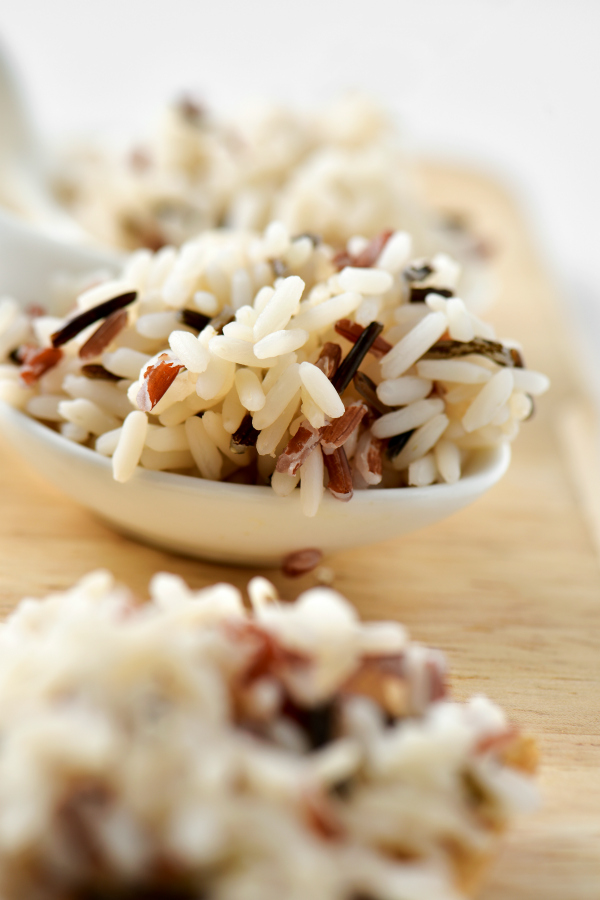 Check out these delicious recipes using wild rice:
Slow Cooker Chicken & Wild Rice Soup
Kale & Wild Rice Salad with Maple Roasted Squash
Wild Rice, Sausage, & Chestnut Stuffing
I'll be sharing tons of How to Cook guides, so I hope you'll pop over and see if there are any others that interest you. Also, you can follow along on: