This post may contain affiliate links. Please read my disclosure.
Learning how to hard boiled eggs to perfection is easy when you use this simple technique! No more green yolks or dry, hard cooked eggs!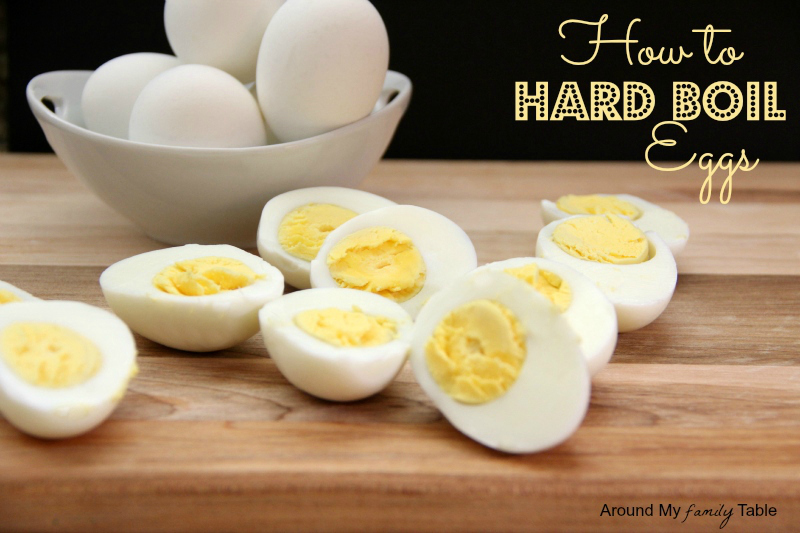 Who knew something so easy as how to hard boil eggs could be so difficult at times.
It used to get the best of me. I've tried several methods for getting the perfectly cooked eggs, but they always failed.
That is, until this method!
How to cook hard boiled eggs
I've heard some people just boil the heck out of the egg resulting in that green ring around the yolk (there is nothing wrong with that, but it's just not appetizing in a salad).
I've seen people cook them in the oven…why would I want to heat up the house and waste all that energy on an egg! I promise this is the easiest way to get the perfect result.
Today, I'm guest posting about how to hard boil eggs over at Celebrating Family. So, if you are now asking yourself, "how do you hard boil an egg" then you have to check out my method.
Say hi to Janice for me, too! I've said it before and I will say it again…I just love her site and I think you will too!
If you find this useful, consider joining my huge 16 week cooking series I have going on! It's all about going back to basic cooking and learning how to create some tasty and basic foods from scratch.
Many of us grew up in a society of packets and fast foods, so join me in learning how to prepare simple from scratch recipes. Everything from perfect pie crust to the best brownies, and how to roast a chicken!
Y'all will love it! Come on over to Cooking 101 and then join the Facebook group to get individual help from me and others group members!
The facebook group is having a great time discussing each class. I hope you will join us!