This post may contain affiliate links. Please read my disclosure.
This recipe is in partnership with Folgers.
This sweet and bold Iced Vanilla Bean Coffee is the perfect pick-me-up on a hot day.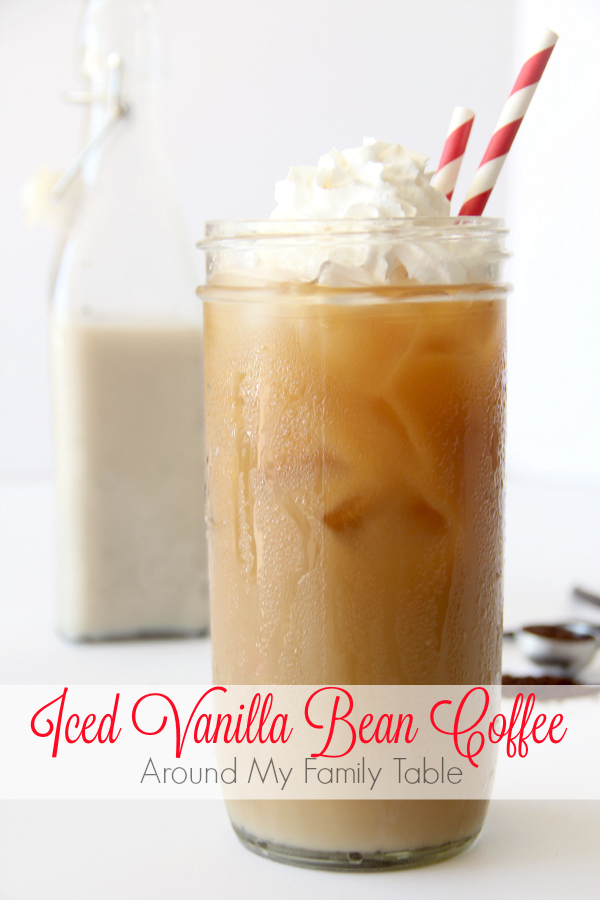 I love my coffee in a "I don't understand how other people can function and perform tasks in the morning without it" kind of way. So if y'all are like me, you get it. This Iced Vanilla Bean Coffee is simple enough to make when you're not quite awake, but you can make it the day before! Iced coffee is my go-to most of the time as it is so dang hot here in AZ. You can even get a little fancy and freeze the remaining coffee into a ice cube tray so it doesn't get watered down next time. Or you can just drink it all cause it's going to be one of those days.
I love using Folgers Coffeehouse Blend for iced coffee. The bold coffee flavor still shines through, even if you like yours really sweet and creamy. It gives you the coffeehouse flavor you want, but you don't have to leave the house.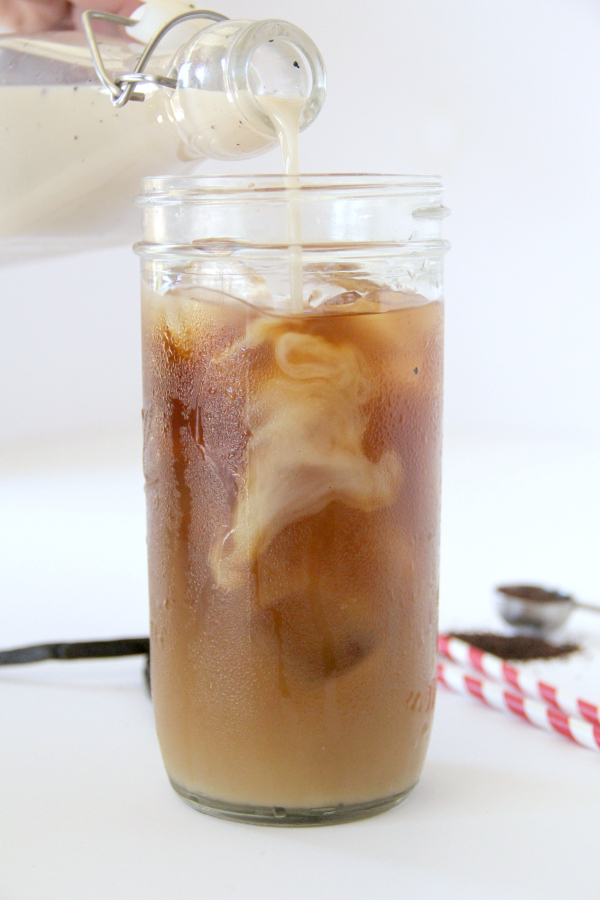 My new favorite thing is cold brew coffee. Have you tried it yet? It's super easy and it works overnight for you and will be ready in the morning when you need a shot of caffeine.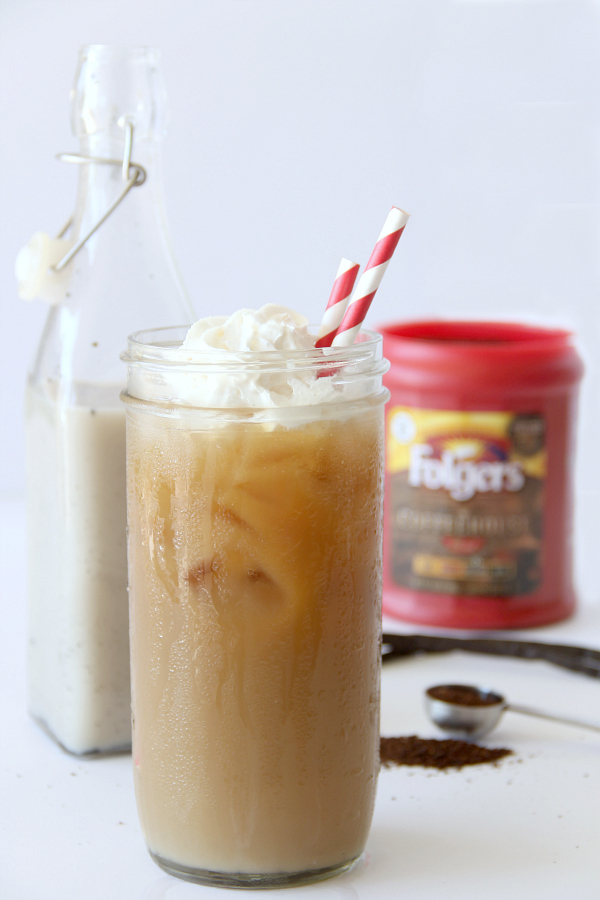 Folgers | Facebook | Twitter | Coffeehouse Home Guide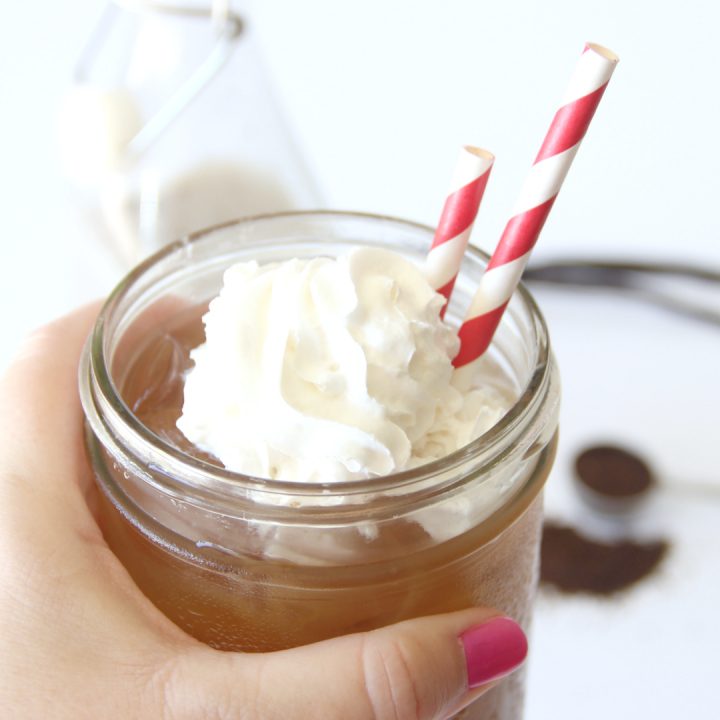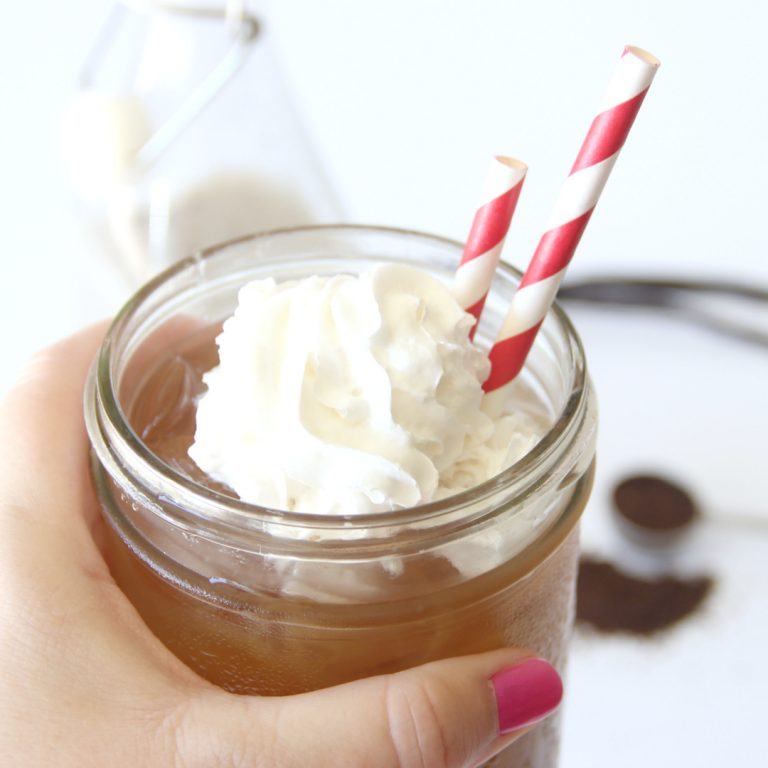 Iced Vanilla Bean Coffee
Total Time:
12 hours
20 minutes
This sweet and bold Iced Vanilla Bean Coffee is the perfect pick-me-up on a hot day.
Ingredients
1 cup Folgers Coffehouse Blend ground coffee
4 cups cold water
1 cup sugar
2 cups milk (regular, almond, soy, etc)
1 vanilla bean, split and beans scraped
ice
Instructions
Add ground coffee and cold water together in a large container. Stir briefly to combine. Cover, and refrigerate for at least 12 hours.
Remove the container from the refrigerator and place a strainer covered with a cheesecloth over a large bowl. Pour coffee and grounds over the strainer, let it sit for a few minutes until all the liquid has filtered through the strainer. Discard the grounds and remove the strainer. Refrigerate the coffee concentrate in a sealed container for up to one week.
In a small saucepan, heat sugar, almond milk, and vanilla beans over low heat. Throw the vanilla bean pod in as well. Heat and stir for 10 minutes or until sugar is dissolved. Strain liquid into a jar, cover, and store in the refrigerator for up to one week.
Fill a 24 oz glass with ice. Add 1/2 cup of cold brew coffee, 1/2 cup water, and fill rest of glass with vanilla bean cream. Add some whipped cream, a straw, and enjoy.
Nutrition Information:
Yield:

8
Serving Size:

1
Amount Per Serving:
Calories:

33
Disclaimer: This post is part of my partnership with Folgers.