This recipe is in partnership with SPLENDA® Sweetener Products.
This bold Blackberry BBQ Sauce is bursting with the flavors of summer. It's great on burgers, fish, wings, and so much more.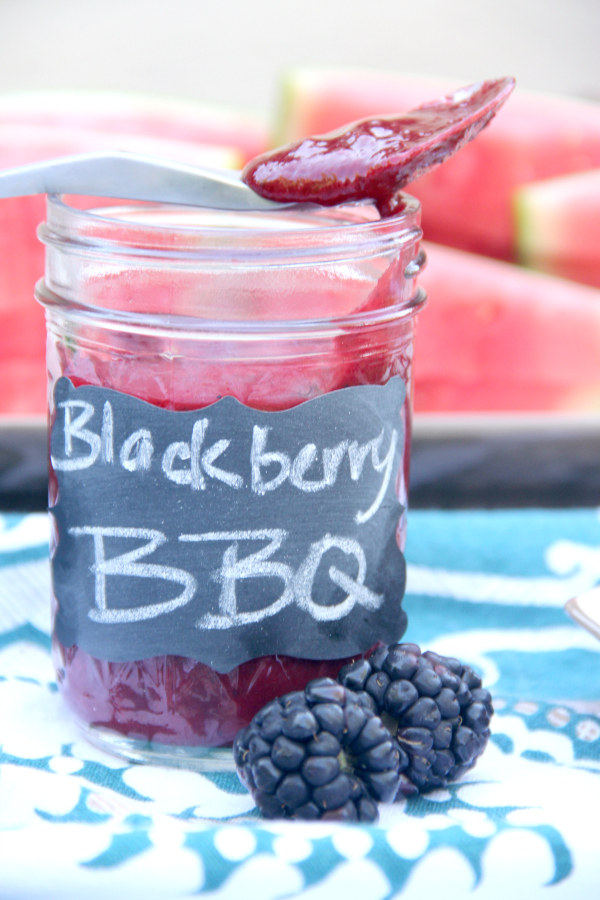 We love when berries are in season. I have fond memories of U-pick patches and while my memory may be fuzzy, I'm pretty sure we had to pay extra for the blackberries that never made it in the basket. Blackberries lend themselves to a variety of dishes and while we love adding them to smoothies or pies, sometimes they are best in bolder dishes. Blackberry BBQ sauce may not be conventional, but you will see why it needs to be added to your sauce repertoire!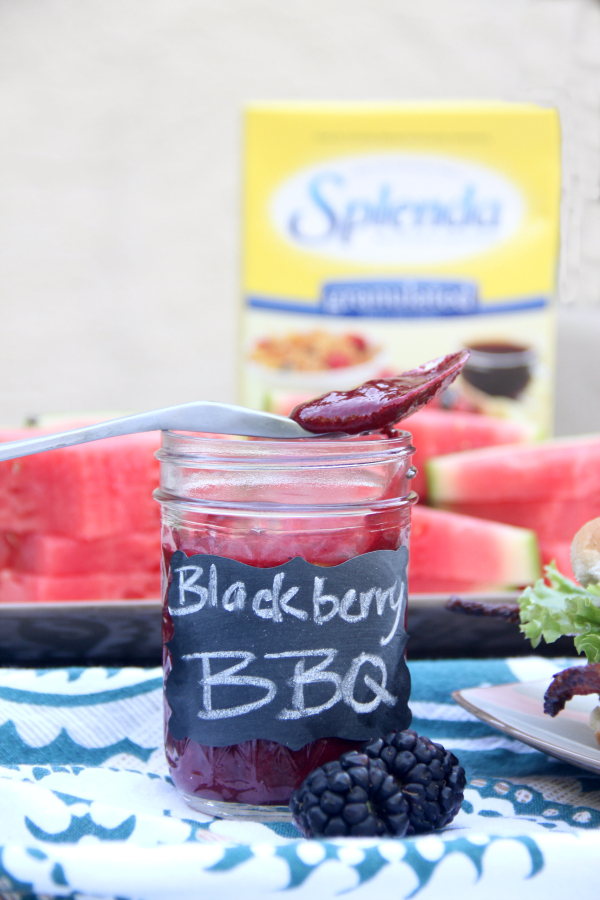 Blackberry BBQ sauce complements everything you can think of throwing on your grill. Chicken, beef, pork, or veggies, this sauce is balanced with that perfect combination of savory and sweet. I love making this sauce with SPLENDA® No Calorie Sweetener as it enhances the berries without over sweetening them.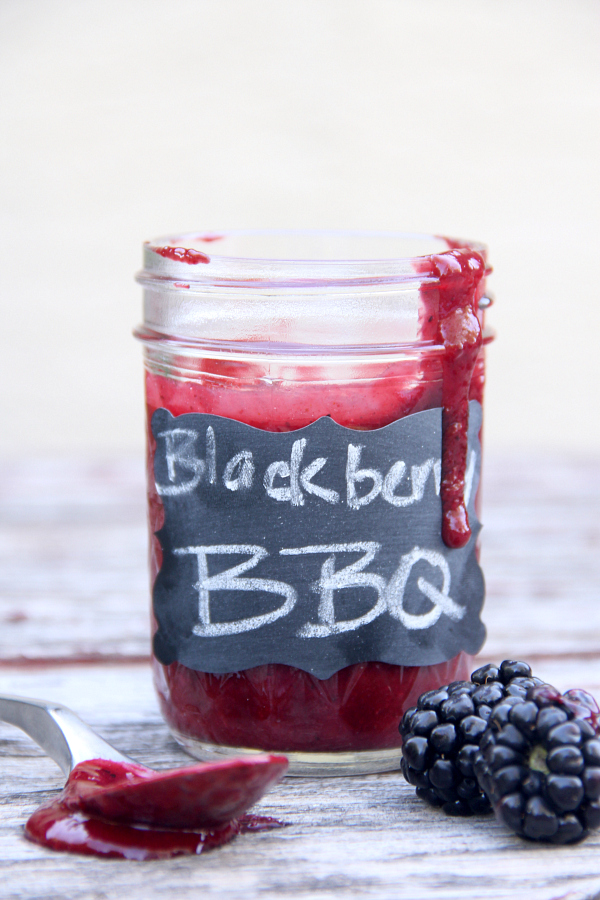 6 oz blackberries (1 - 1 1/4 cups)
1/4 cup ketchup
1/4 cup SPLENDA® No Calorie Sweetener
1/8 cup apple cider vinegar
2 tsps hot sauce
2 cloves garlic, finely minced
1 tsp ground dry mustard
1 tsp fresh grated ginger
1/2 tsp freshly ground black pepper
1/2 tsp coarse kosher salt
Combine all ingredients in a medium saucepan over medium-high heat for 10 minutes, stirring occasionally. Taste and adjust seasoning with additional Splenda and/or salt and pepper.
Pour into a glass jar, cover, and refrigerate for up to 1 week.
7.6.2
531
https://www.aroundmyfamilytable.com/blackberry-bbq-sauce/
SPLENDA® Brand | Sweet Swaps | Facebook | Twitter | Instagram | Pinterest
Disclaimer: This post is part of my ongoing partnership with SPLENDA® Brand. #sweetswaps #splendasweeties
Join the newsletter
Get Delicious & Seasonal Recipes in your INBOX every week.