This post may contain affiliate links. Please read my disclosure.
These 50 Instant Pot Breakfast Recipes will save your mornings…trust me….I've know from experience! You'll find everything from sweet to savory to breakfast casseroles all made in a pressure cooker!
Be sure to sign up for my email list….seasonal recipes in your inbox every week!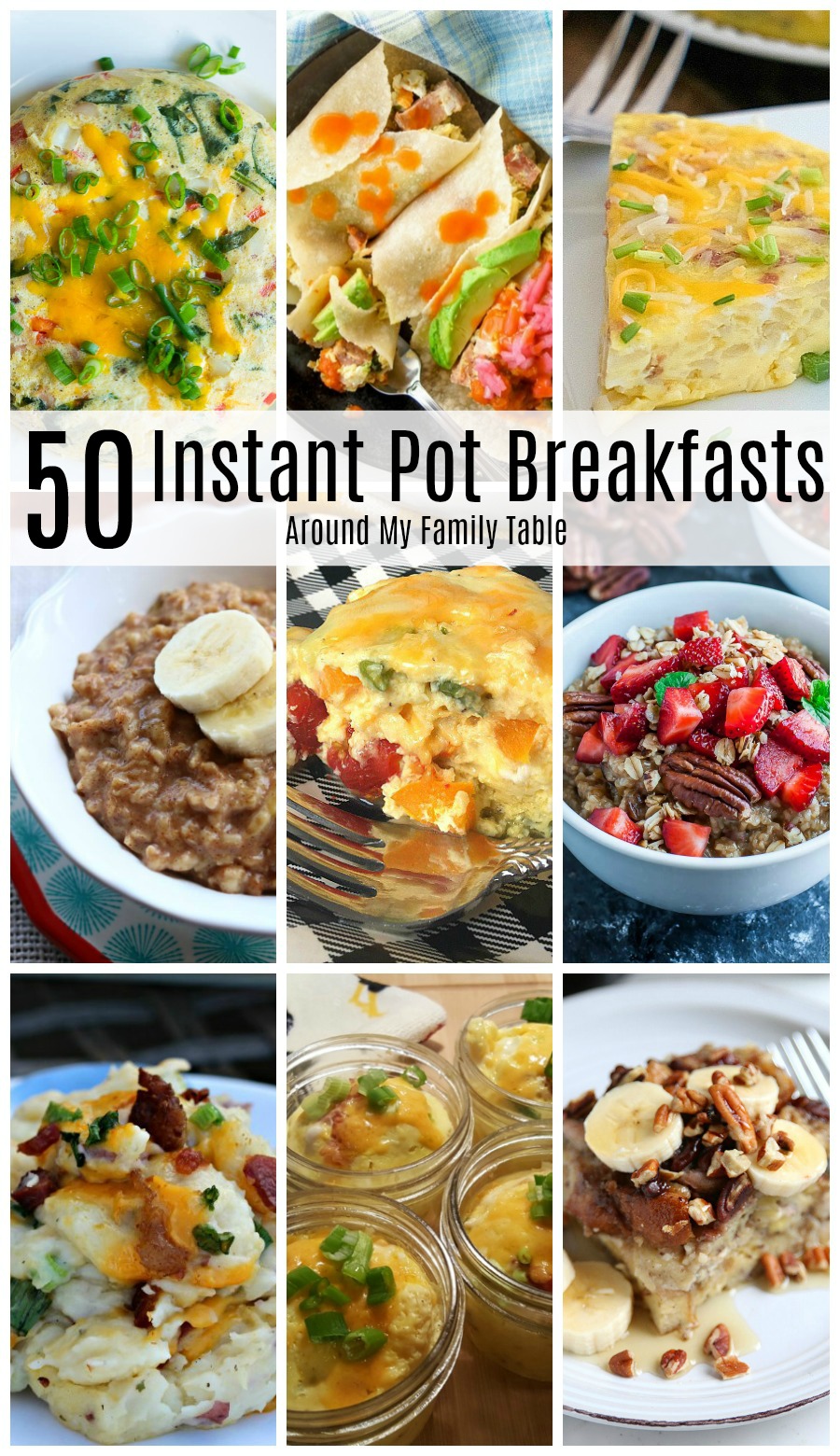 Instant Pot Breakfast Recipes
It's so easy to get stuck in a rut with breakfast foods, serving the same few dishes over and over again. I'm always trying to think of new ways to feed my family a delicious breakfast. These 50 Instant Pot Breakfast Recipes will save your mornings!
There is no doubt that you've heard the craze surrounding the Instant Pot. It seems everyone is has been talking about it. I bought one about 2 years ago. At first, I wasn't sure what I would use it for, but I knew I wanted to find out why everyone loved it so much. I'll be honest. it sat in the box, undisturbed, for a long time. I didn't have the time to figure out another gadget when my hungry family was waiting for a home-cooked meal. At least I thought I didn't have the time. Holy Cow! Once I finally opened the box, and tried cooking my first dish in it, I was hooked. The Instant Pot is so easy to use and saves so much time. If you don't have an Instant Pot yet, you need to jump on the bandwagon and buy one.
If you do have one, then you already know how convenient they are for a quick and healthy dinner. But did you know that they can be even better for yummy breakfast dishes? Just imagine a delicious breakfast every morning by the touch of a button. I've had the opportunity to serve breakfast from my Instant Pot for an early morning Bible study, out-of-town visitors, and of course for my family. Each time has proven to be a huge hit. Plus, it really couldn't be any easier to throw together.
Sweet Instant Pot Breakfasts
Soy Yogurt in the Instant Pot
Instant Pot Yogurt
Instant Pot HK Egg Custard
Instant Pot Applesauce
Instant Pot Rice Pudding Recipe
Pressure Cooker Blueberries Cream Steel Cut Oats
Delicious Instant Pot Recipes Chocolate Oatmeal
Strawberry Cheesecake Breakfast Quinoa
Quinoa Blueberry Breakfast Bowl
Power Cooker Instant Pot Blueberry Breakfast THM-E
Pressure Cooker Vanilla Latte Steel Cut Oats
Maple Brown Sugar Oatmeal Instant Pot
Instant Pot Cinnamon Banana Oatmeal
Chocolate Instant Bircher Muesli
Instant Pot Strawberry Trail Mix Oatmeal
Instant Pot Buckwheat Porridge
Apple Cinnamon Pull Apart Bread
Instant Pot Apple Bread Salted Caramel Icing
Banana French Toast Instant Pot Pressure Cooker Recipe
Pressure Cooker Cranberry Baked French Toast
Giant Instant Pot Pancake
Instant Pot Monkey Bread
Chocolate Zuccini Muffin Bites Instant Pot
Instant Pot Lemon Blueberry Breakfast Cake
Banana French Toast Instant Pot Pressure Cooker Recipe
Savory Instant Pot Breakfasts
Instant Pot Ham and Egg Casserole
Instant Pot Breakfast Casserole
5 Ingredient Pressure Cooker Cheesy Egg Bake
Egg Casserole Instant Pot
Instant Pot Twice Baked Potatoes Casserole
Instant Pot Bacon Ranch Potatoes
Instant Pot Southwest Biscuit Egg Bake
Instant Pot Mexican Egg Casserole
Pressure Cooker Keto Poblano Cheese Quiche
Instant Pot Breakfast Casserole
Easy Instant Pot Breakfast Cheesy Egg Bake
Pressure Cooker Frosted Egg Cupcakes Frittata
Ham, Egg, and Cheese Casserole Instant Pot or Oven
Snazzy French Baked Eggs
Breakfast Burrito Casserole
Pressure Cooker Crustless Meat Lovers Quiche
Pressure Cooker Crustless Tomato Spinach Quiche
Instant Pot Crustless Veggie Quiche
Pressure Cooker Scotch Eggs
Soft Boiled Dipping Eggs in the Instant Pot
Instant Pot Hard Boiled Eggs Recipe
Instant Pot Ramen Soft Cooked Egg
Instant Pot Jamaican Cornmeal Porridge Recipe
Sausage Grave in the Instant Pot
Instant Pot Low Carb Starbucks Sous Vide Bacon Egg Bites
Never worry about dinner again....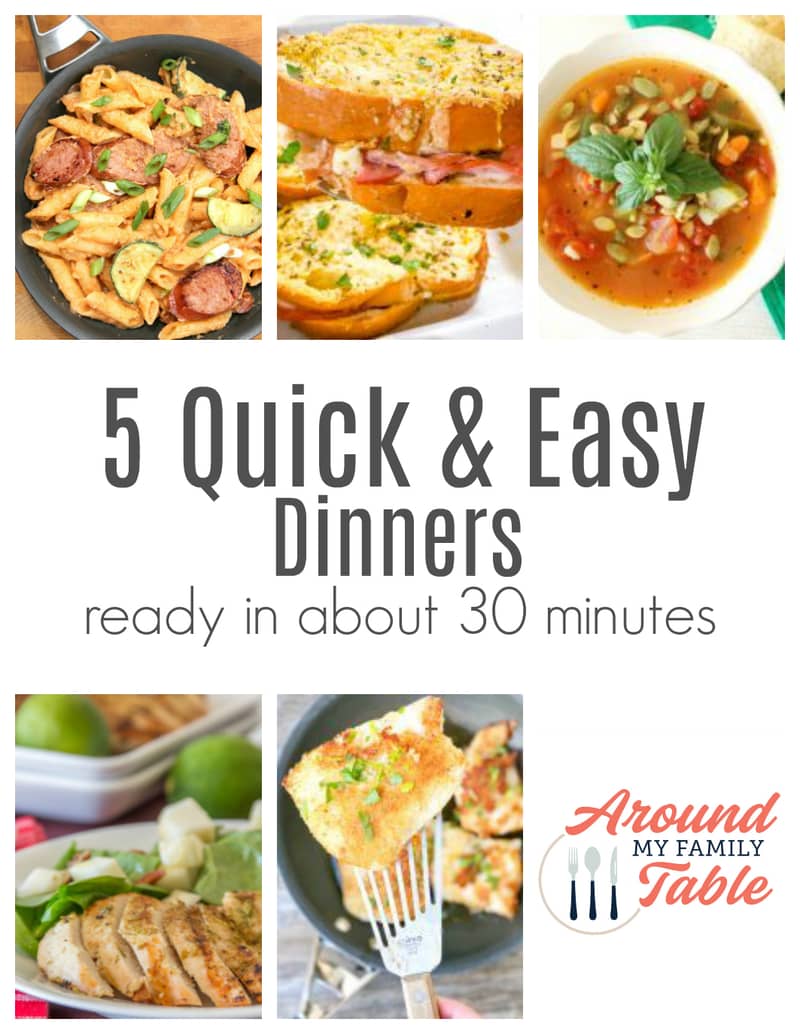 Subscribe to get my 5 favorite Quick & Easy dinner recipes and FREE weekly meal plans