This post may contain affiliate links. Please read my disclosure.
Don't show up empty handed to holiday or dinner parties. It's a good idea to always to take little hostess gift with you. I love putting together a little gift basket of goodies for a last minute hostess gift.
Be sure to sign up for my email list….seasonal recipes in your inbox every week!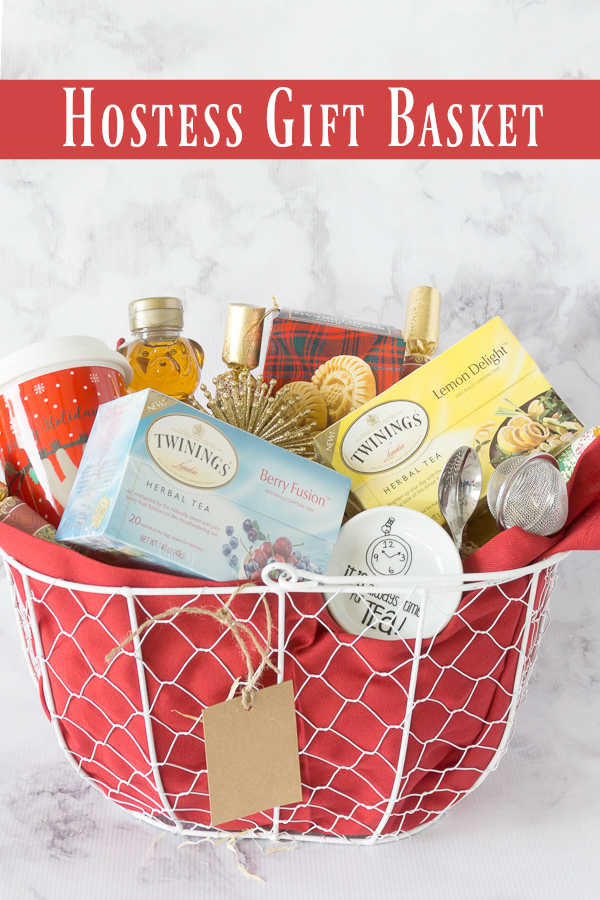 This post is in partnership with the Twinings of London.
Last Minute Hostess Gift
I keep a stash of supplies in my closet for creating a simple hostess gift at a moment's notice. And everyone loves this Tea Lovers Hostess Gift that I've given out on numerous occasions. I mean…who doesn't love to sip on a delicious cup of hot tea to relax the day after hosting a party.
Side note…this gift basket would be a great holiday gift for tea lovers or even as a birthday present or teacher appreciation gift. Mostly, I make them for hostess gifts though.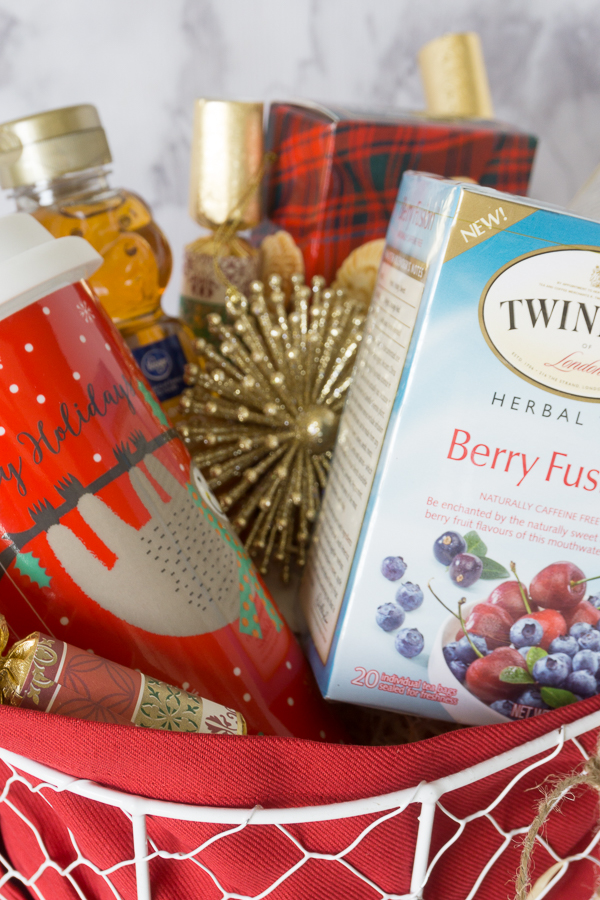 My favorite brand of tea to add to the basket is Twinings of London. The tea is made with the finest ingredients from around the world, yet it's found right in the aisles of most supermarkets. It's been around for over 300 years and made by a team of master blenders, so you know it's going to have the perfect balance of taste, flavor, and aroma!
I always throw in a few herbal blends, just in case my friends are avoiding caffeine at the moment. My favorites are Lemon Delight, Berry Fusion and Buttermint…oh that Buttermint is my personal favorite, but Twinings has 17 herbal blends to choose from if those don't speak to you.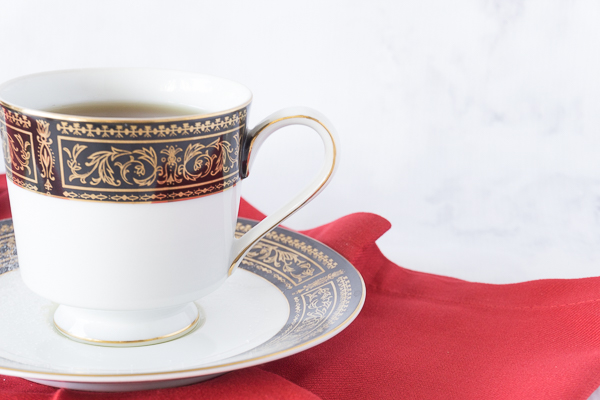 How to Brew Tea Perfectly
To brew the perfect cup of Twinings Herbal Tea, bring water to boil, and pour over the tea bag as soon as it reaches boiling. Over-boiling will cause oxygen to be reduced, making the tea taste "flat". Brew for 4 minutes or to desired taste.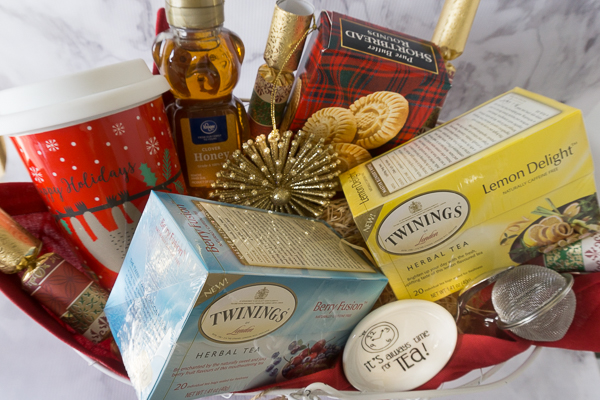 Hostess Gift for Tea Lovers
Included in my gift baskets is:
2 boxes Twinings of London Herbal Teas
Bottle of Honey
To-Go Tea Mug
Tea Bag Holder
Shortbread Cookies (Homemade or Storebought)
Christmas Ornament
Small Silver Spoon
Holiday Poppers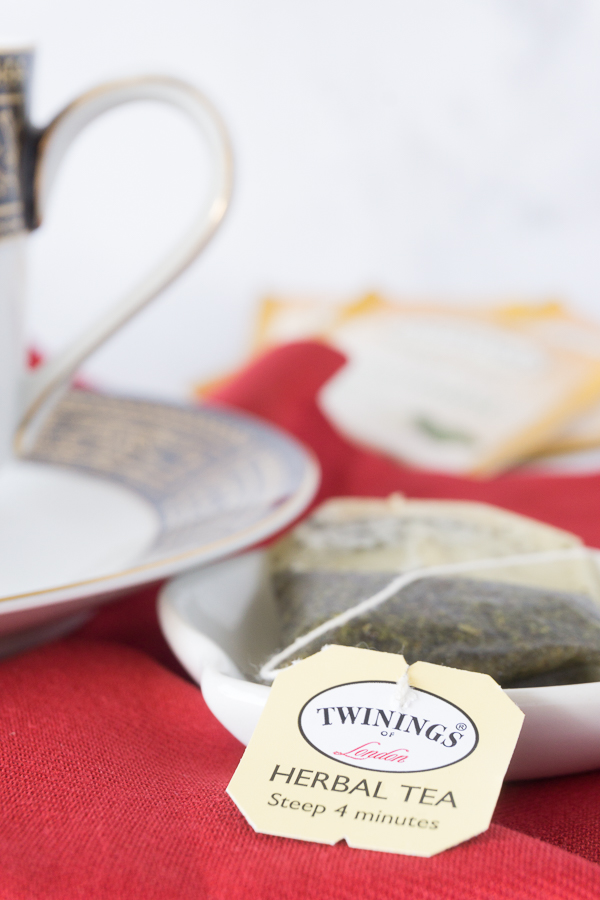 A simple gift basket is such a sweet gesture this time of year when people are busy and stressed. It shows that you thought about them and appreciate the effort that they are going through. Whether you give this as a hostess gift or for some other reason…pretty much everyone will love it!
Disclaimer: This post is sponsored by Twinings of London. I was compensated, but all opinions are my own. #BeYourBestBlend