This post may contain affiliate links. Please read my disclosure.
Y'all, my Slow Cooker Jalapeno Popper Sandwiches will make you the MVP of your homegating parties! Lots of cheese and just the right amount of jalapeno will make these sandwiches disappear before half time.
Be sure to sign up for my email list….seasonal recipes in your inbox every week!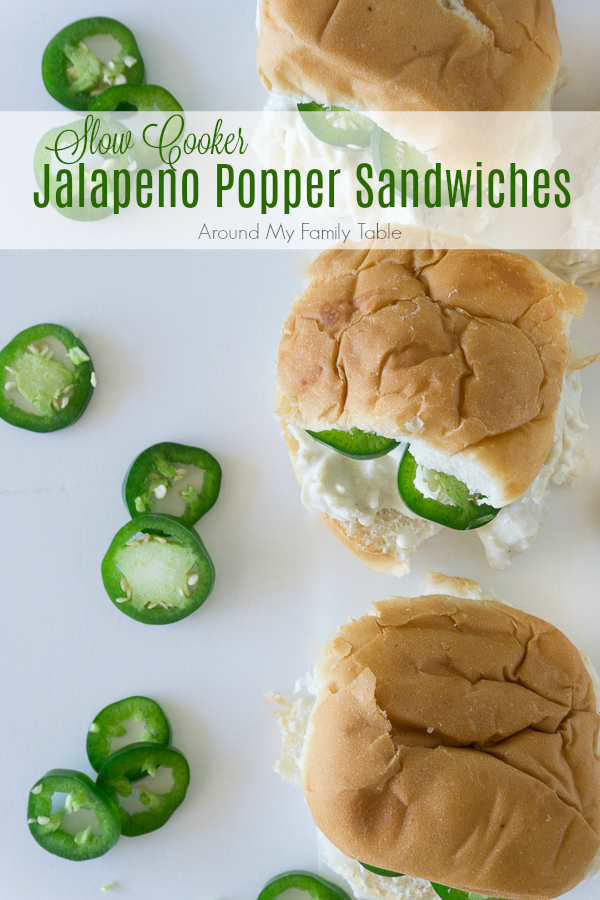 This post is in partnership with the Crock-Pot® brand.
The best part about these sliders besides the flavor is how much more simple they are to make than actually making Jalapeno Poppers. I'm not gonna lie…I'm a sucker for a great popper, but I think I love making Jalapeno Popper inspired things even more. Seriously, check out my Jalapeno Popper Chicken Wings!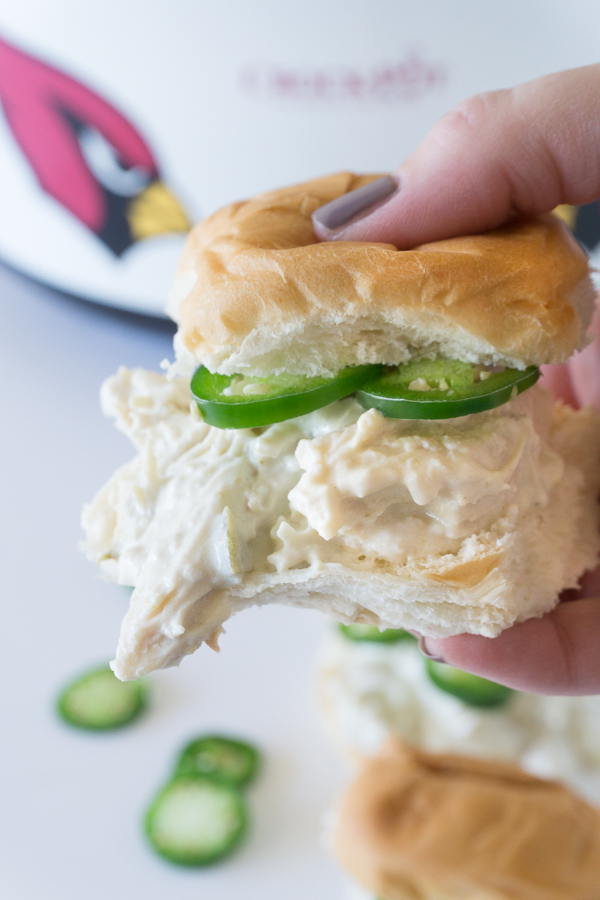 But what I love even more than Jalapeno Popper things…using my Crock-Pot® slow cooker for parties, homegating parties, & potlucks. And to make your homegating even more festive, pick up one of the NFL/NCAA Crock-Pot® Slow Cookers to show your support for your favorite team. I choose the Arizona Cardinals team Crock-Pot® slow cooker because they are the team we root for most often. It's so fun to have it as the centerpiece of our Sunday football get togethers.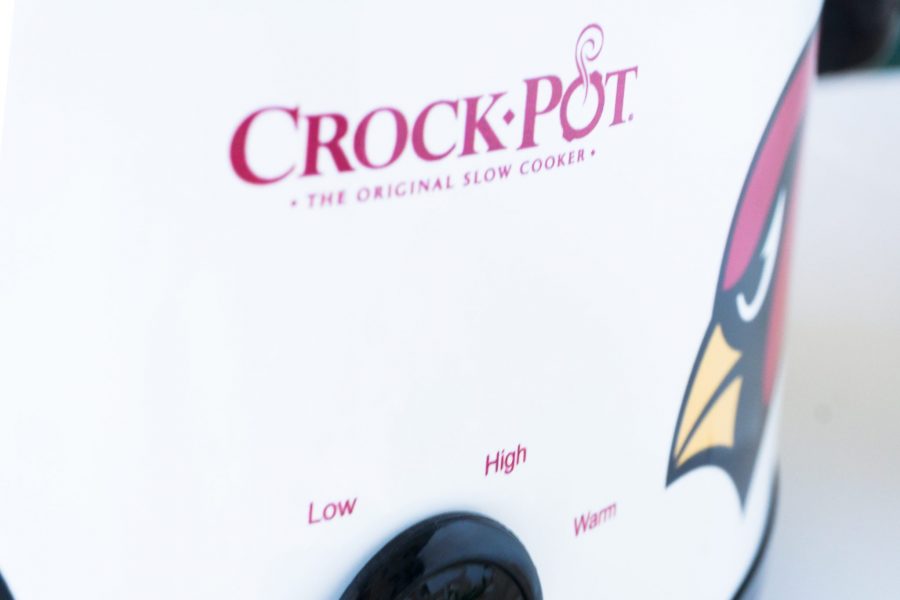 If you're planning a big party, make sure to have lots of easy recipes planned. If those homegating ideas don't fit your needs, check out all of my slow cooker recipes.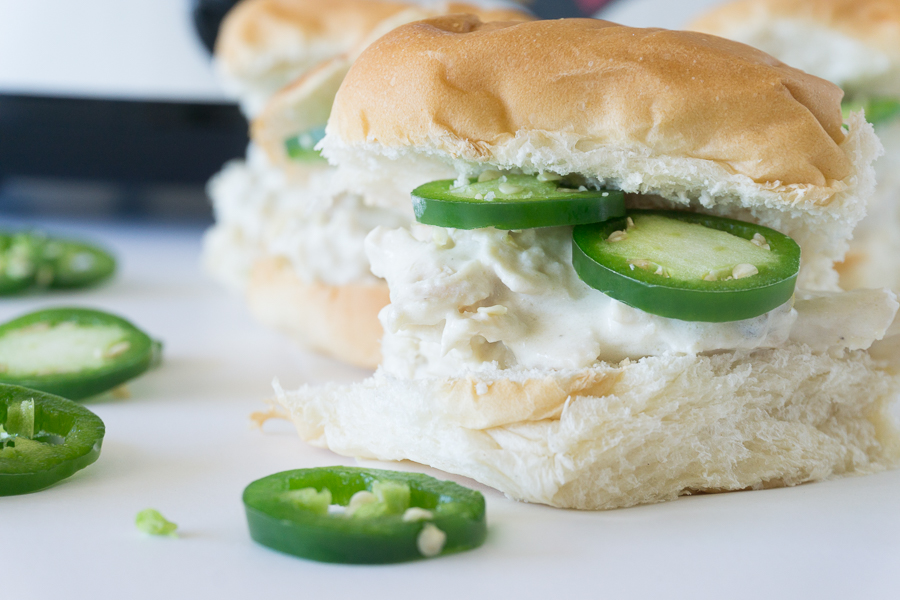 My love for using my Crock-Pot® slow cookers started off when I first moved out on my own at 18. I bought my first slow cooker the day I moved out…no joke! Now, I haven't always bought a Crock-Pot® brand slow cooker. There was one time when I thought I would save some money and get an off brand. I tried cooking in it twice then returned it to the store and bought a Crock-Pot® Slow Cooker. This really happened and I've haven't owned anything but a Crock-Pot® Slow Cooker for over 20 years now. I have about 6 slow cookers in my cabinet right now…all different shapes and sizes and all are the Crock-Pot® brand. They are the original slow cooker, they have the best quality and it really gave me the confidence to cook at home, even at 18.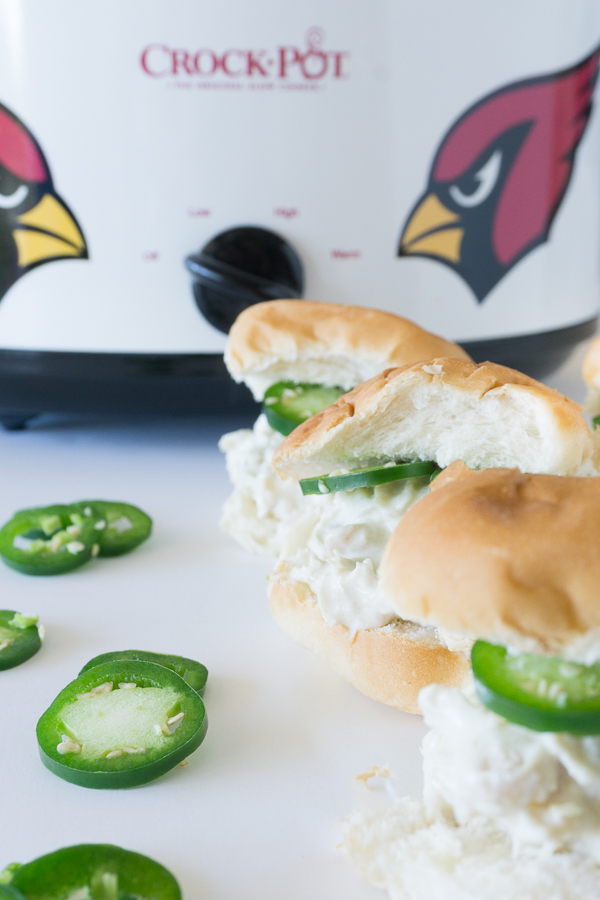 Check out how easy these sliders are to make: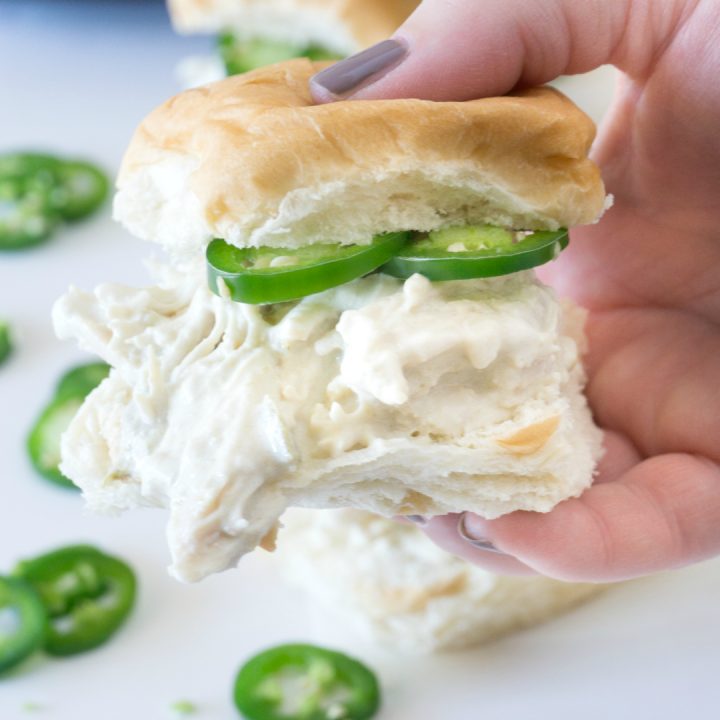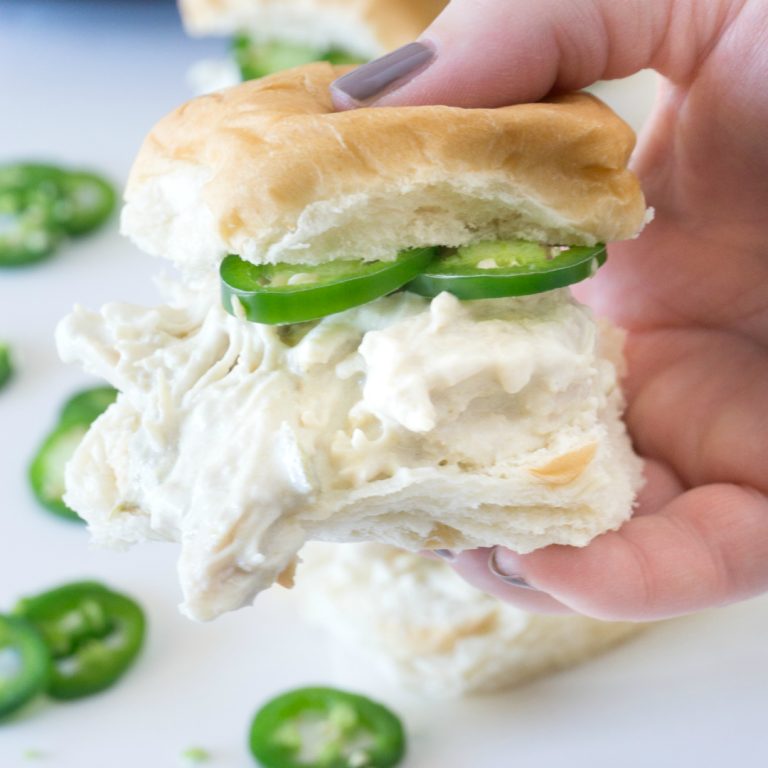 Slow Cooker Jalapeno Popper Sandwiches
Total Time:
5 hours
30 minutes
 spicy chicken sandwiches with the flavors of jalapeno poppers, made easily in a slow cooker.
Ingredients
3 pounds chicken breasts (boneless, skinless)
1 tsp salt
1/2 tsp of garlic powder
8 oz cream cheese
2 large jalapeños (roughly chopped), plus more for topping sandwiches
24 dinner rolls
1 cup shredded cheddar cheese
1 4oz can diced jalapenos
Instructions
Put the chicken, salt, garlic powder, chopped fresh jalapenos, and cream cheese in the slow cooker and cook on high for 4 hours (or 8 hours on low).
Remove the chicken from the slow cooker and shred it, using two forks. Return the shredded chicken to the slow cooker, add cheese and canned jalapenos. Stir until everything is well-mixed, let mixture cook another hour or two.
Serve on rolls with additional sliced jalapenos.
Nutrition Information:
Amount Per Serving:
Calories:

475
Total Fat:

24g
Saturated Fat:

9g
Cholesterol:

105mg
Sodium:

621mg
Fiber:

1g
Sugar:

4g
Protein:

33g

Disclaimer: This post is in partnership with the Crock-Pot® brand. All opinions are my own.