This post may contain affiliate links. Please read my disclosure.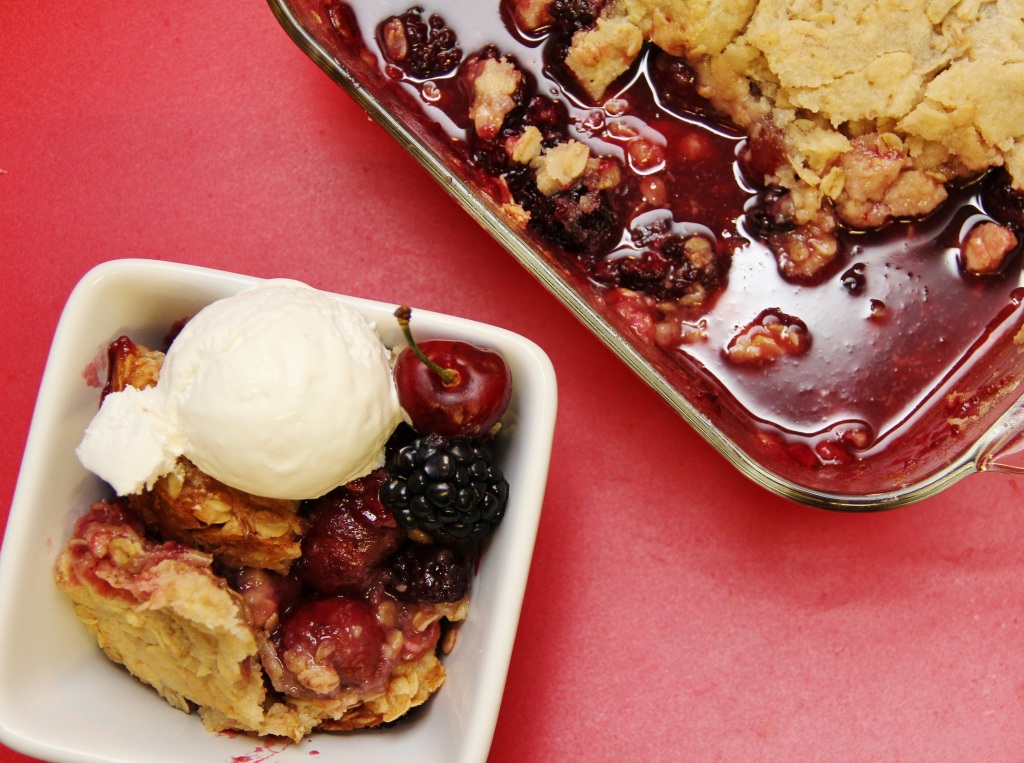 For our 5th Wedding Anniversary (which was many, many years ago), hubbyman took us to a wonderful little B&B on Vancouver Island. We had a wonderful week there and had the most amazing food! Luckily, I was smart enough back then to ask for my favorite recipe from the B&B owners.
Every morning for breakfast, we had a wonderful spread of food but there was always some version of this berry crisp at the table. Yes, it was served as breakfast! It's mostly fruit…so that's a good breakfast, right?!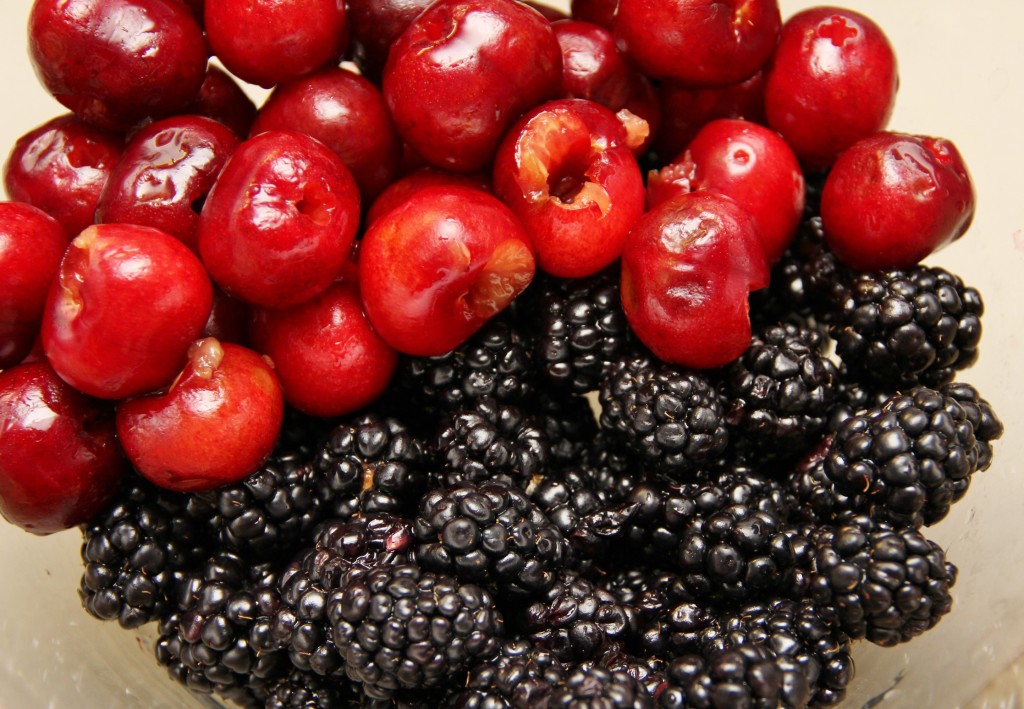 No?
Are you sure?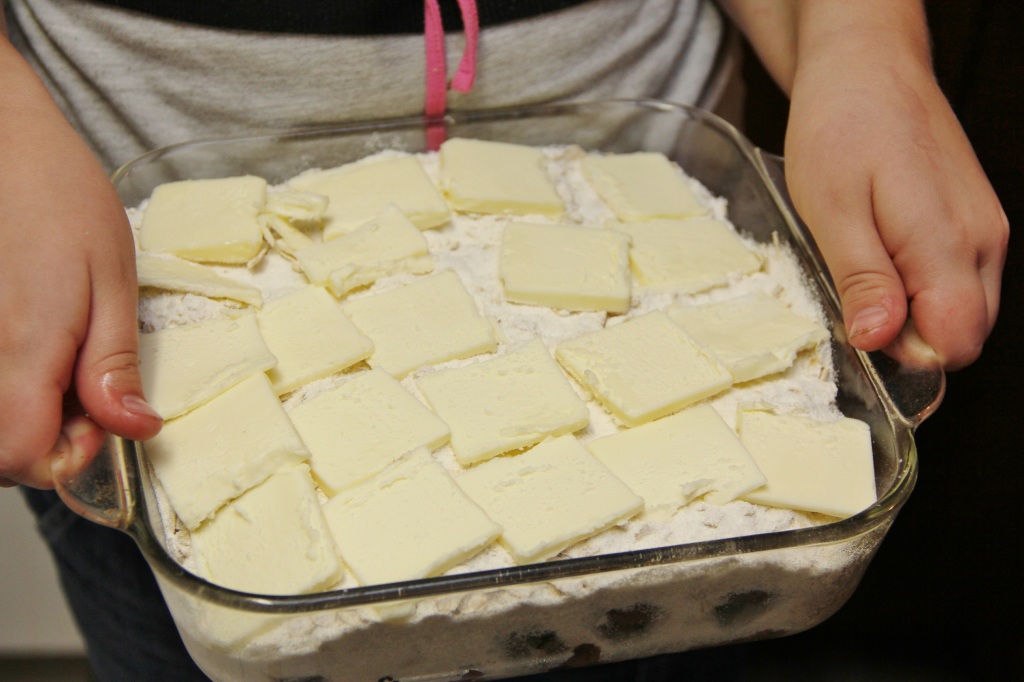 Alright! I don't serve it as breakfast at home, but as a dessert. I'm not saying I won't sneak a small bowl in the morning every so often, but mostly..it's dessert! Over the years, I've changed the original recipe slightly to make it a tad more healthy. Really, with all that sugar and butter, there isn't much I can do, but I tried!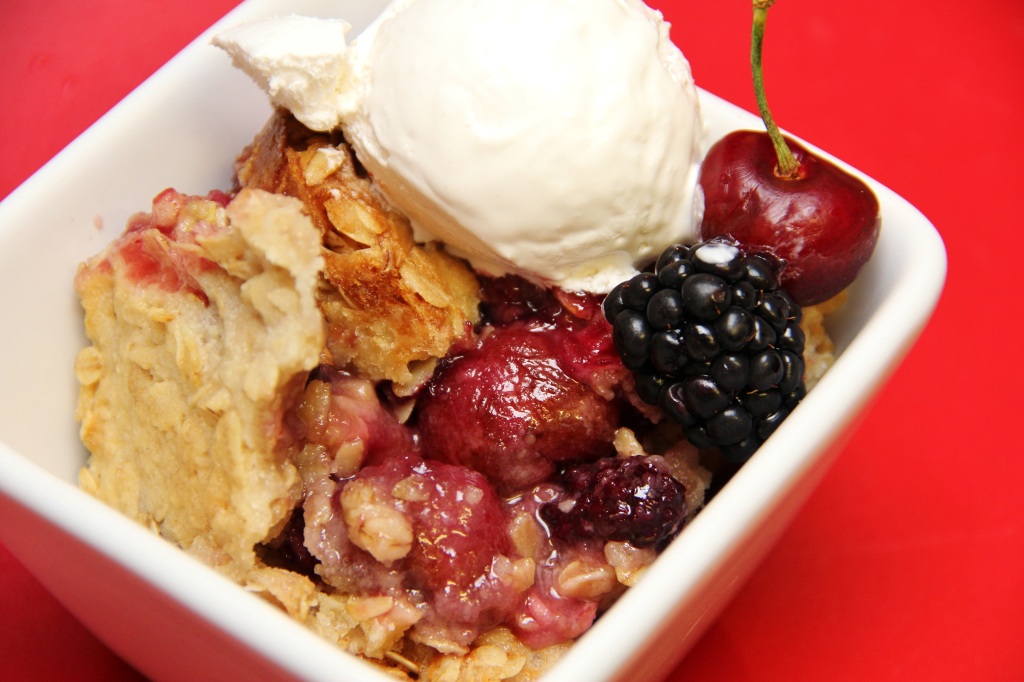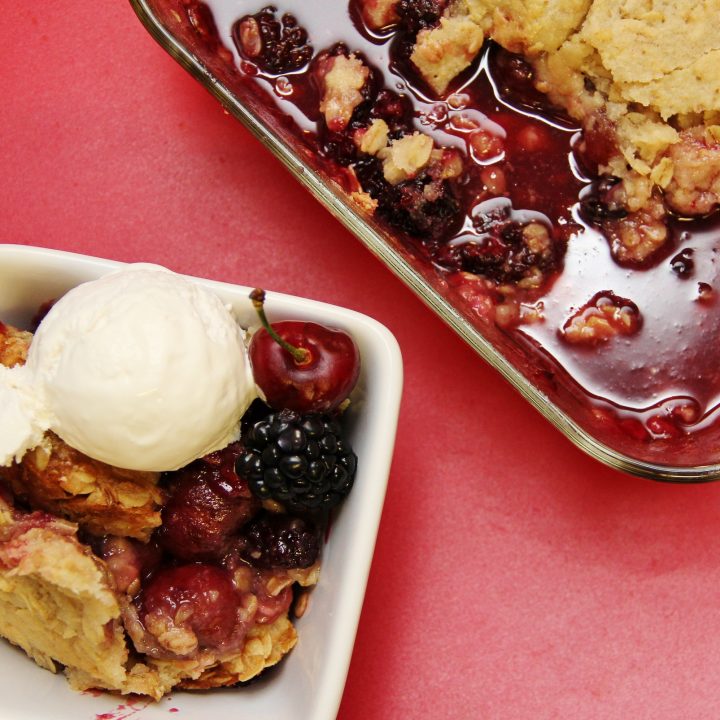 Mixed Berry Crisp
This mixed berry crisp can be made with any combination of fresh berries that you desire. It's perfect for an easy dessert. Try it with a scoop of vanilla ice cream on top!
Ingredients
4 cups berries (your choice)
1 cup brown sugar
2 1/2 tbsp flour
Topping
3/4 cup rolled oats
3/4 cup flour
1 1/2 cups sugar
1/2 cup butter, thinly sliced
Instructions
Preheat oven to 375F. Spray an 8x8 pan with non-stick cooking spray.
Wash and prepare berries (I used cherries and blackberries). Cut any large berries in half. Combine berries with brown sugar and 2 1/2 tablespoons flour in a large bowl. Pour into prepared pan.
In a separate bowl, combine oats, remaining flour, and sugar. Pour oat mixture over the top of berries, making sure to completely cover all the berries. The better everything is covered, the less likely it will bubble over.
Place slices of butter all over the top of the oat mixture. Bake for 40 minutes or until lightly browned.
Cool for 30 minutes to 1 hour before serving. Cover any leftovers with plastic wrap and store in the refrigerator for up to 5 days.
Nutrition Information:
Yield:

6
Serving Size:

1
Amount Per Serving:
Calories:

595
Total Fat:

17g
Saturated Fat:

10g
Trans Fat:

1g
Unsaturated Fat:

5g
Cholesterol:

41mg
Sodium:

133mg
Carbohydrates:

111g
Fiber:

5g
Sugar:

85g
Protein:

4g