This post may contain affiliate links. Please read my disclosure.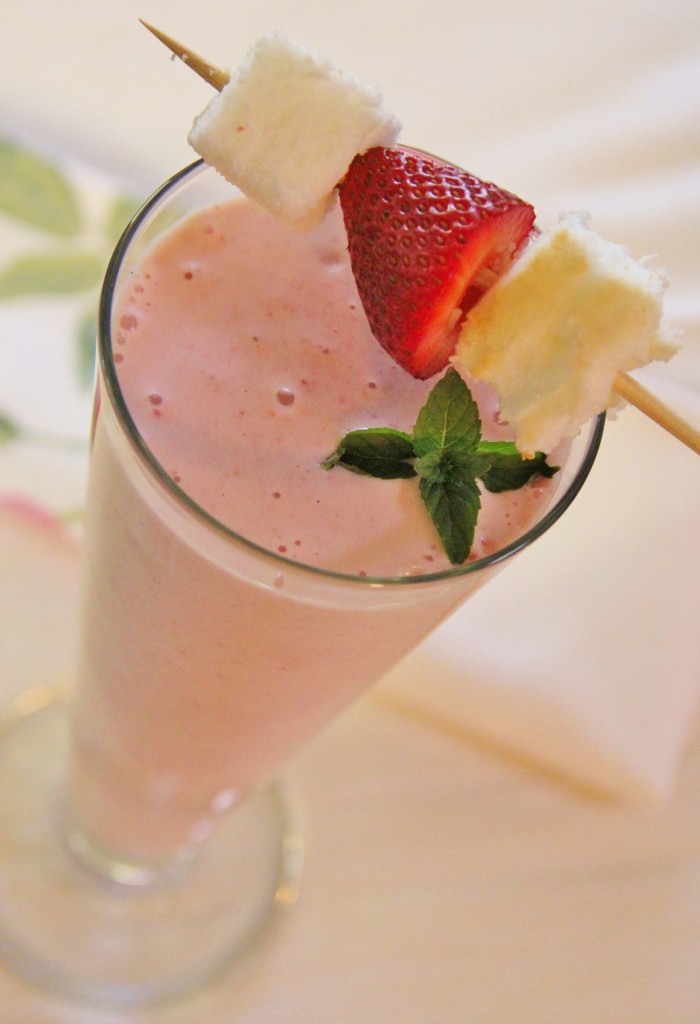 Did you know that today is National Strawberry Shortcake Day? I had no idea! Seriously…who comes up with this stuff? I don't care, cuz I love Strawberry Shortcake! My favorite way is to have it with angel food cake and tons of whipped cream.
As if you didn't know that already!
I knew I wanted to make something to celebrate the day, but my creative juices just haven't been flowing recently. And then a couple days ago, I started craving a really good homemade milkshake. BAM! It hit me! I remembered hearing about a chocolate cake milkshake….where you actually put a slice of cake in the milkshake. Why not add all the wonderful goodness of strawberry shortcake into the blender and see what would happen.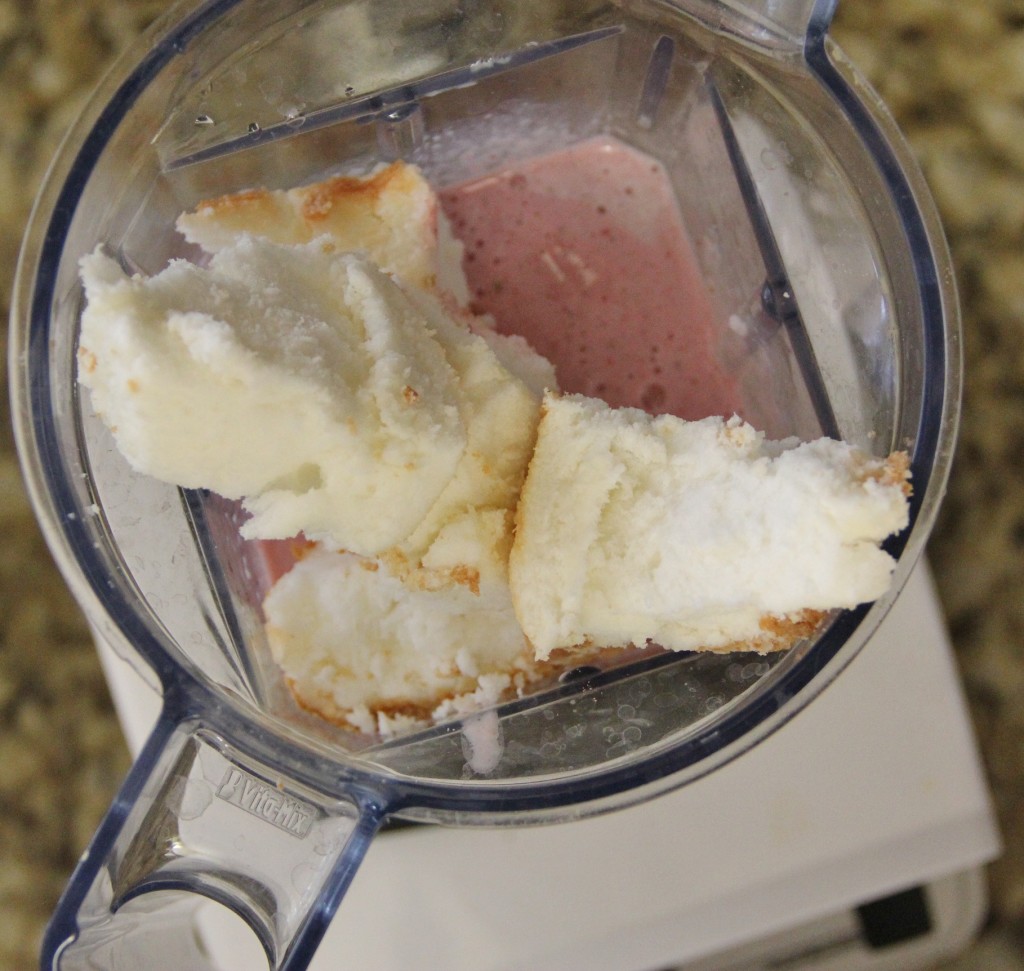 Let me just tell you….it was magical!
The flavor of the angel food cake adds a nice subtle tangy flavor to the milkshake. Of course, using a great ice cream and fresh strawberries helped make it wonderful!
How will you celebrate National Strawberry Shortcake Day? I have more milkshake….come on over!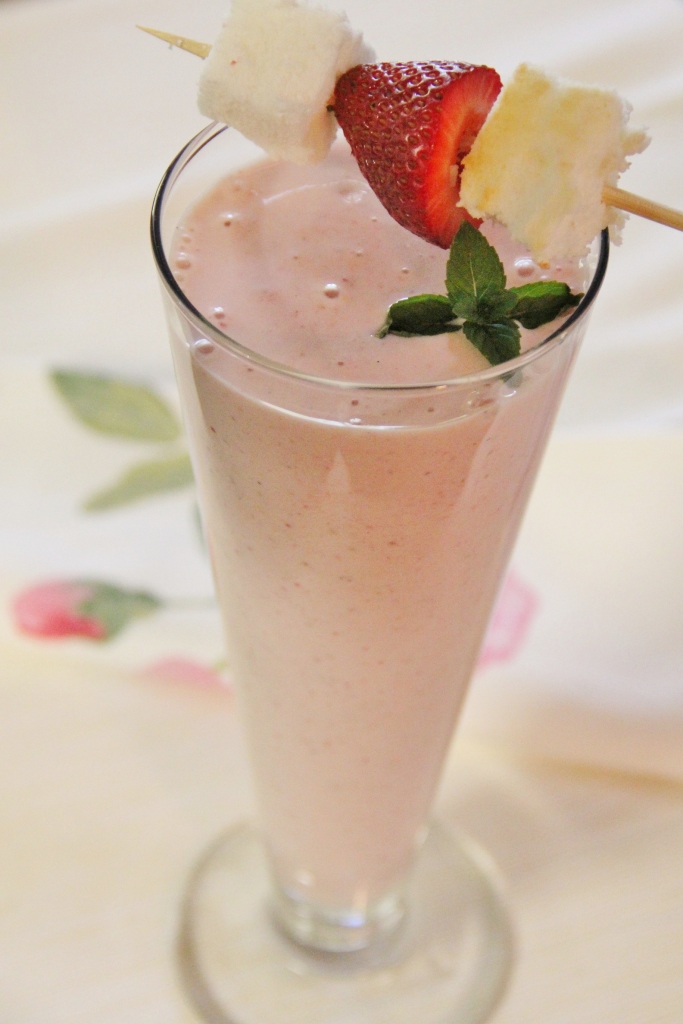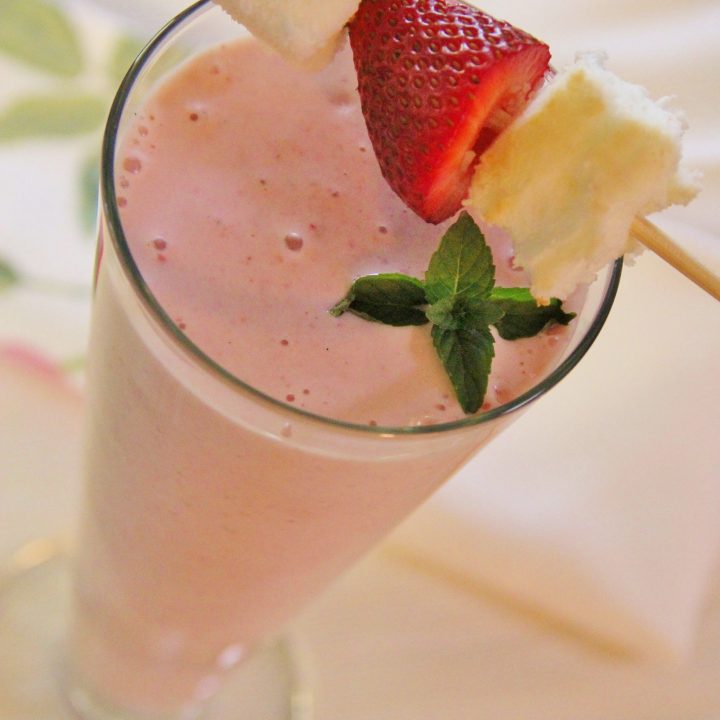 Strawberry Shortcake Milkshake
Not only does this strawberry shortcake milkshake taste like the strawberry dessert, it is made with actual strawberry shortcake ingredients!
Ingredients
1 1/2 cups vanilla bean ice cream
1 1/2 cups fresh strawberries, halved
1/2 cup milk
1 1/2 cups cubed angel food cake
Instructions
Put first 3 ingredients in the blender and process on high until well combined (1-2 minutes).
Add in angel food cake and process on low just until everything is blended nicely (30 seconds-1 min). Serve and enjoy!
Nutrition Information:
Yield:

3
Serving Size:

1
Amount Per Serving:
Calories:

698
Total Fat:

7g
Saturated Fat:

4g
Trans Fat:

0g
Unsaturated Fat:

2g
Cholesterol:

23mg
Sodium:

915mg
Carbohydrates:

96g
Fiber:

4g
Sugar:

25g
Protein:

10g