This post may contain affiliate links. Please read my disclosure.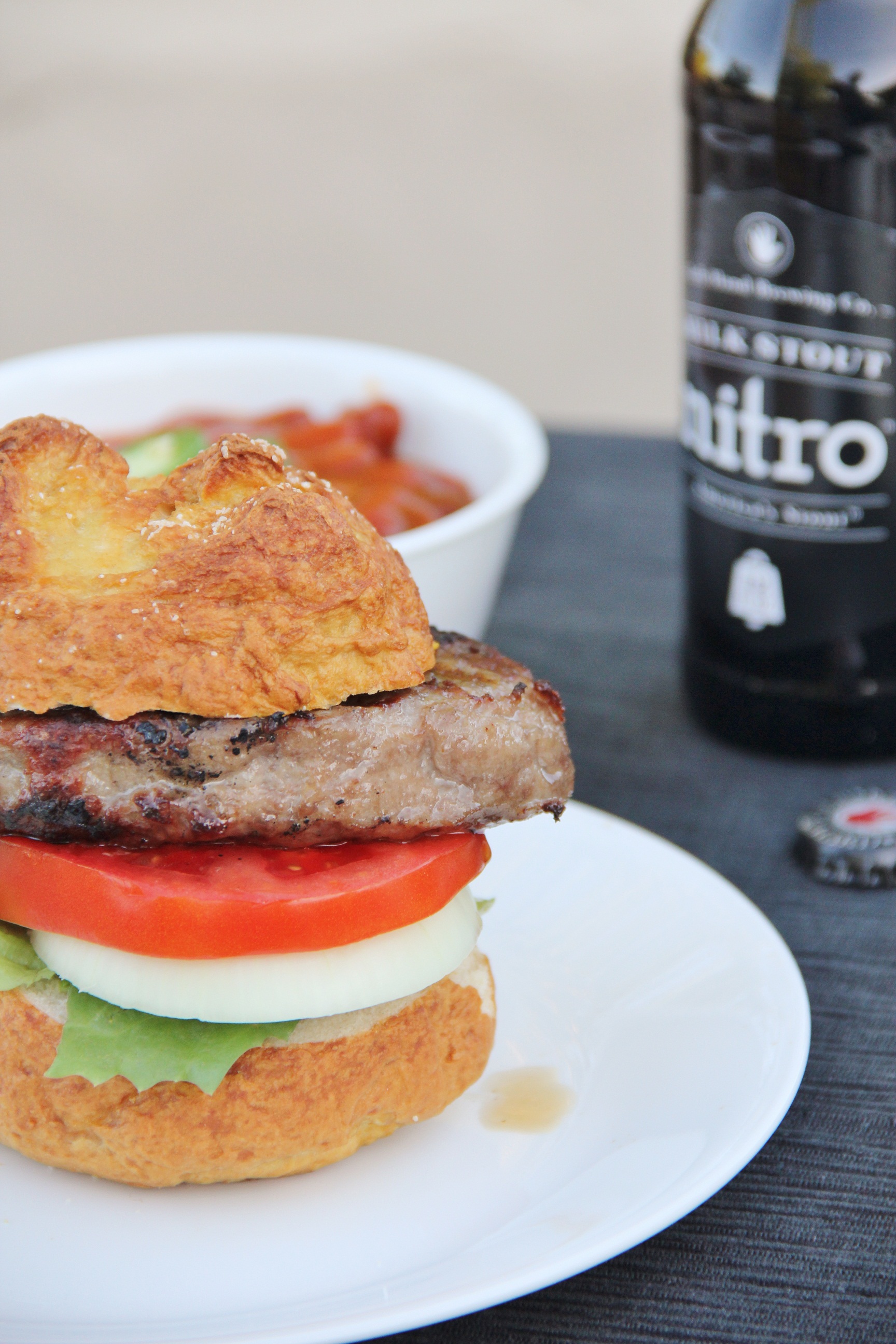 We love grilling and are huge bratwurst fans! So, when I saw the new bratwurst patties from Johnsonville, I immediately thought they would be perfect on a homemade pretzel bun with a nice cold beer. What do you think? Brats, Beer, and Pretzels! YUM! Ball park food, backyard BBQ, pool party…whatever…it screams SUMMER!
As the pretzels baked, the entire house was filled with the wonderful aroma of pretzels. My daughter helped make them, so they don't look perfect, but they are so easy to make that the kids can totally help (except maybe the boiling part). I wasn't too sure how the kids would react to it even though they like brats and pretzels. Once they came out of the oven, the kids swarmed and starting trying to steal the extra little bites I made. They couldn't wait for supper.
Luckily, hubbyman came home early that night so they didn't have to wait to long for their supper. And they cleaned their plates! And then begged for more. I was told by both kids and hubbyman that it was one of the best suppers EVER!
I love it when that happens!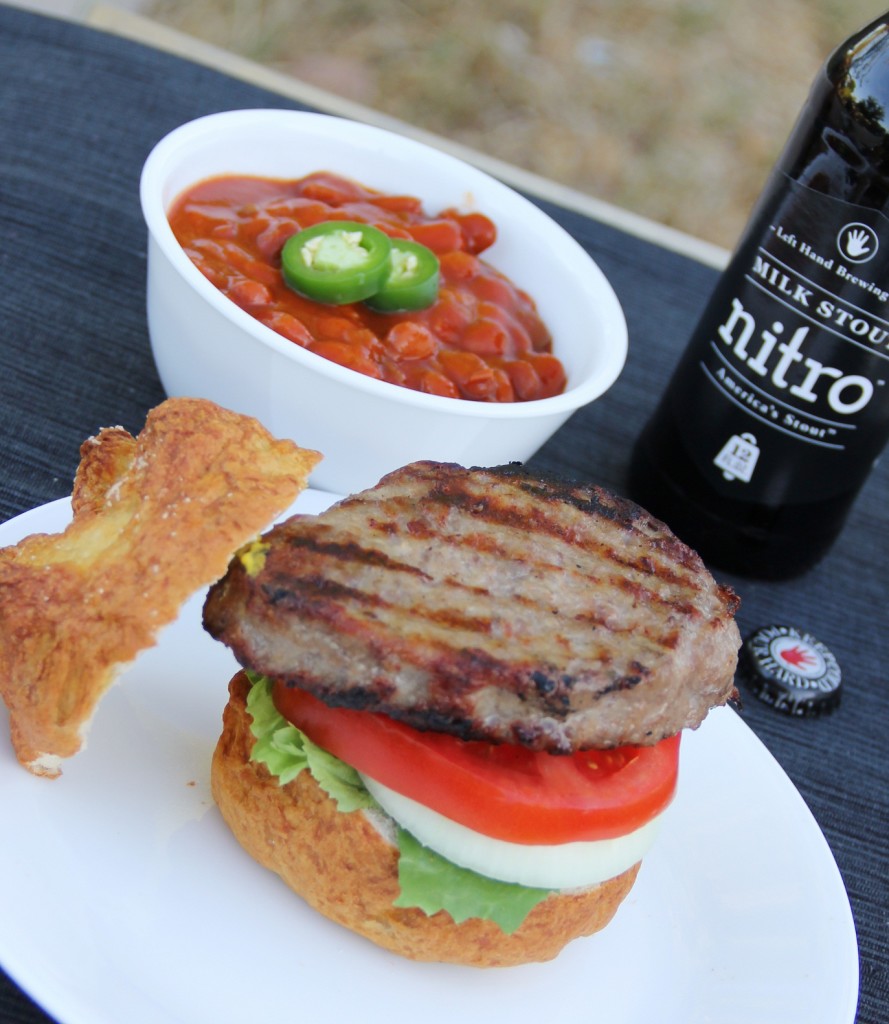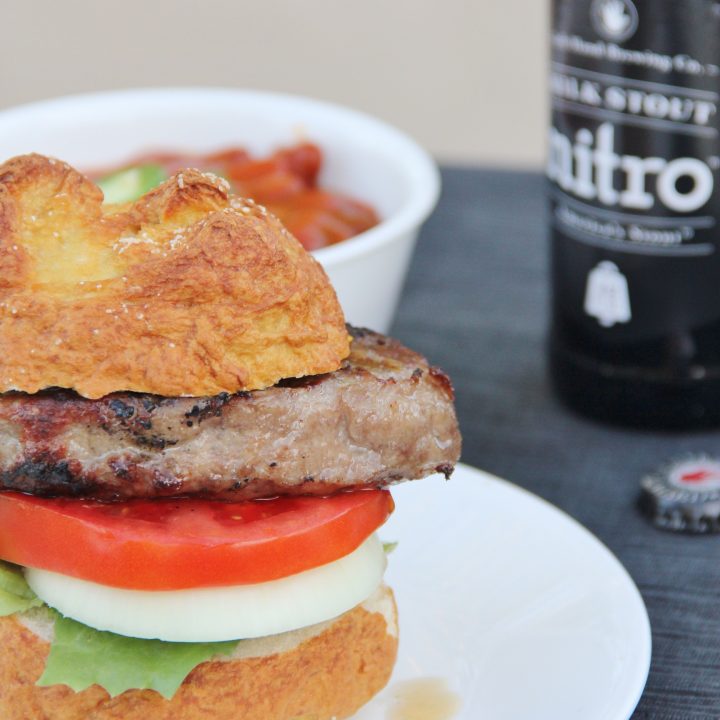 Pretzel Buns and Bratwurst Patty Burgers
Total Time:
1 hour
25 minutes
Ingredients
1 3/4 cups warm water
1 1/2 tbsp active dry yeast
4 cups flour
2 tsp salt
2 tbl sugar
Cooking spray
6 qts water
1/4 cup baking soda
Kosher salt
Johnsonville Bratwurst Patties
lettuce, tomato, onion, mustard, etc
Instructions
Buns can be prepared earlier in the day, but are best when eaten the same day.
Put 1 3/4 cups warm water (110 degrees F to 115 degrees F) in the bowl of a stand mixer and sprinkle the yeast on top. Set aside to bloom for about 5 minutes. Meanwhile, combine flour, sugar, and salt in a large bowl.
Add the flour mixture to the yeast mixture and mix with the dough hook attachment on the lowest setting until the dough comes together. Increase speed to medium and continue to mix until the dough is elastic and smooth (about 8 minutes).
Form the dough into a ball, place in a large that has been sprayed with nonstick cooking spray and turn the dough to coat it. Cover with a damp kitchen towel and let rest in a warm place until doubled in size (about 30 minutes). Line a baking sheet with parchment paper and lightly coat with non-stick cooking spray and set aside.
Punch down dough, then turn out onto a floured surface. Knead just until the dough is smooth and springs back when poked (about 1 minute). Divide in dough in half. Cut each half into 4 pieces and form into round buns. Place the rolls on the prepared baking sheet and cut an X on the top of each bun. Cover with a damp towel and let rise in a warm place until almost doubled in size (15 minutes). Meanwhile, preheat the oven to 425 degrees F and bring 6-8 quarts of water to a boil in a large pot over high heat.
Stir the baking soda into the boiling water (it will foam up slightly). Add 2 rolls and poach 1 minute per side. Using a slotted spoon, remove the rolls, drain and place on the baking sheet, cut-side up. Sprinkle with salt. Repeat with the remaining rolls.
Bake the rolls until golden, 12 to 15 minutes. Let cool slightly on the baking sheet.
Grill bratwurst patties according to package directions. Cut open pretzel bun and add desired toppings, and bratwurst patty.
Notes
Johnsonville Bratwurst Patties come in packs of 6, so I made 6 buns and 10 little pretzel bites out of the remainder dough (so the kids could snack on them while they waited for supper).
Nutrition Information:
Yield:

8
Serving Size:

1
Amount Per Serving:
Calories:

239
Total Fat:

1g
Saturated Fat:

0g
Trans Fat:

0g
Unsaturated Fat:

0g
Cholesterol:

0mg
Sodium:

586mg
Carbohydrates:

50g
Fiber:

2g
Sugar:

1g
Protein:

7g
Nutrition shown is for one pretzel bun and does NOT include the bratwurst patty or toppings
Disclaimer: I received Johnsonville products for my participation. I was not compensated for my post. All opinions are my own.