This post may contain affiliate links. Please read my disclosure.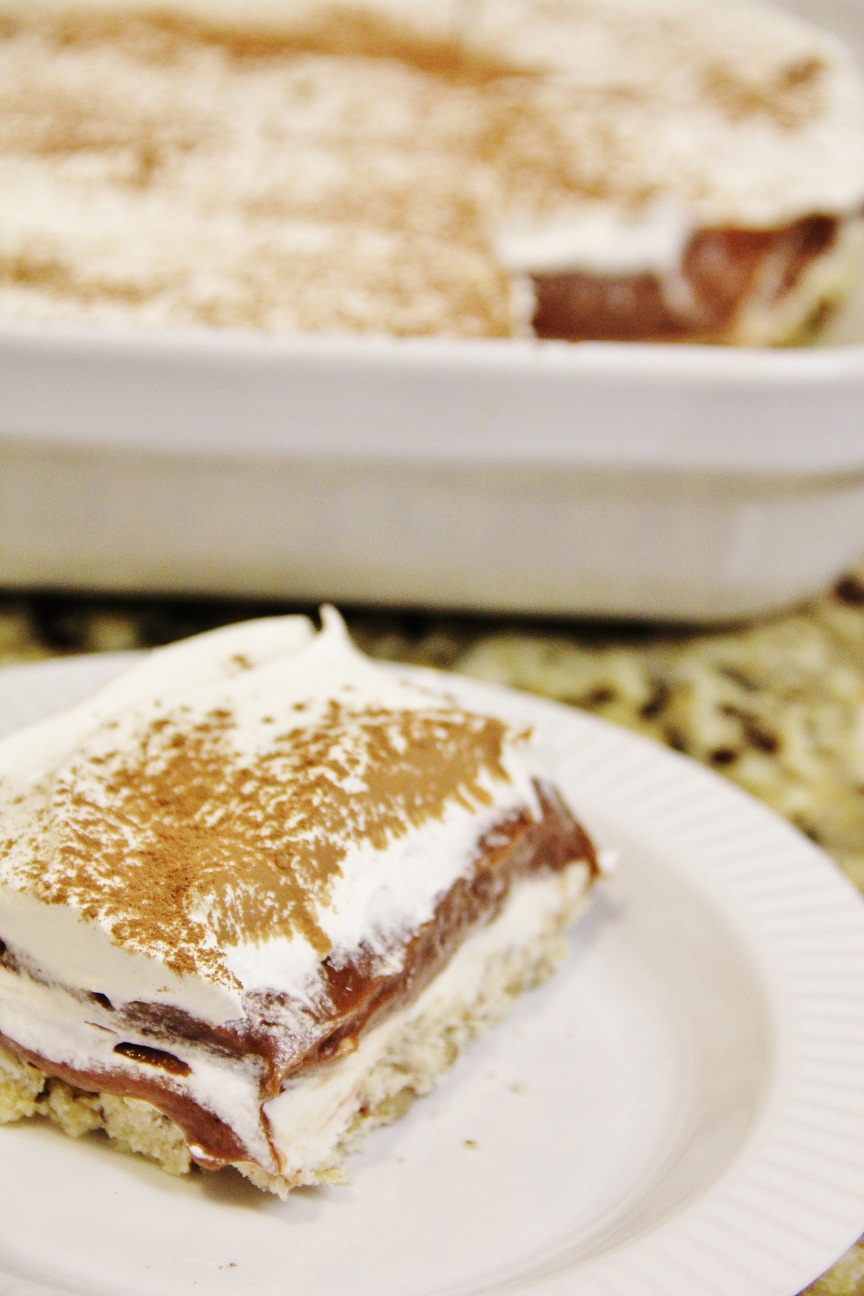 I found this recipe buried in a box of newspaper clippings at the cabin we stayed in a few weeks ago. I have no idea where it came from originally, but I thought I would give it a try because I've heard lots of people rave about the "Better than Sex Cake".
Apparently, there are two…yes 2…versions of this cake. Come to find out, there is one with a chocolate cake, drizzled with caramel and sweetened condensed milk, and topped with whipped cream. This is NOT that cake! This was good, but definitely not worthy of the title "Better than Sex Cake"…so my friends and I renamed it "Not Better than Sex Cake".
Not Better than Sex Cake
Layer 1:
1 ½ c AP flour
1 1/2 sticks butter, softened
1 c finely chopped pecans
Mix well, press into 9×13 pan. Bake at 325 for 25 min. Cool.
Layer 2:
1 (8oz) pkg cream cheese, softened
1 c confectioners sugar
1 c (from 9oz container…reserve remaining) cool whip
Blend and spread over Layer 1.
Layer 3:
1 (3 ¾ oz) pkg instant vanilla pudding
1 (3 ¾ oz) pkg instant chocolate pudding
4 c cold milk
Beat 2 minutes and spread over Layer 2. Top with remaining Cool Whip and grated chocolate. Refrigerate for up to 2 days.