This post may contain affiliate links. Please read my disclosure.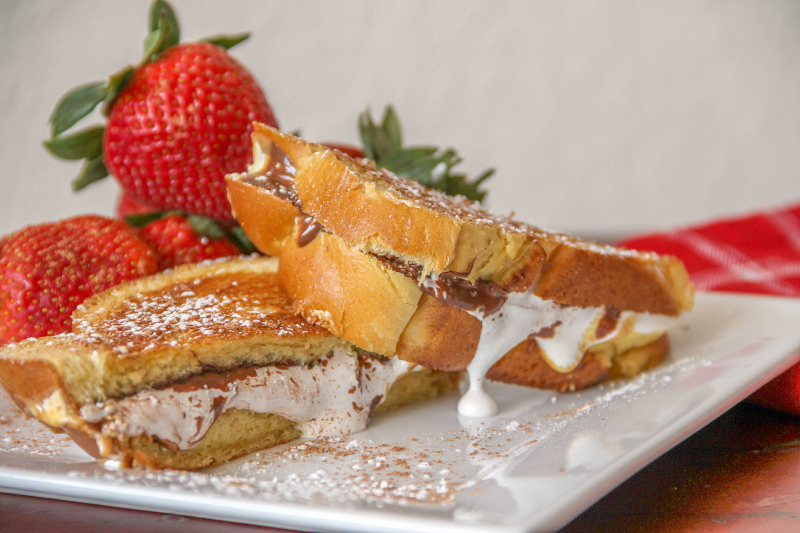 Every so often my kids proclaim that I am "The Best Mom in the World"! So what if I bribe them every so often with this fun Nutella-Fluffernutter sandwich for supper….it still counts. Right?!?!?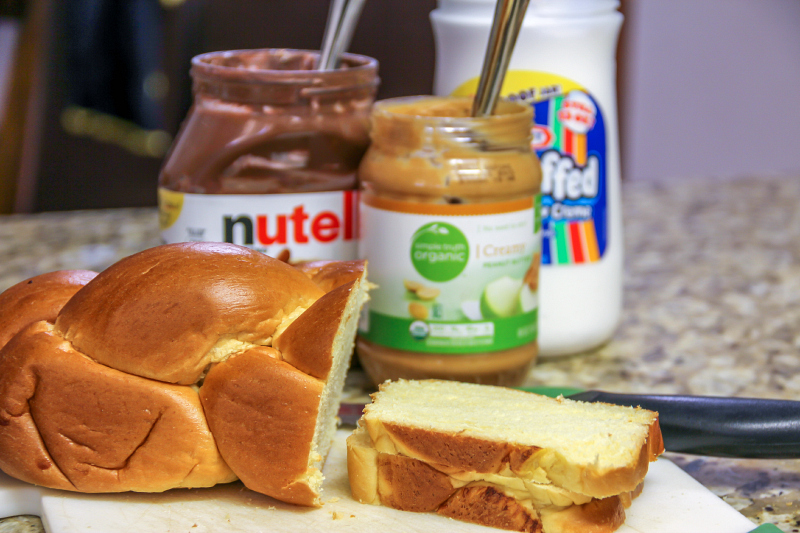 Once or twice a year hubbyman travels out of the country for a couple weeks and I love to just have fun with the kids. That's how this sandwich was born. I don't make big elaborate meals when hubbyman is gone, so the kids and I just eat random things I find in the pantry. We use up the odds and ends and just have fun.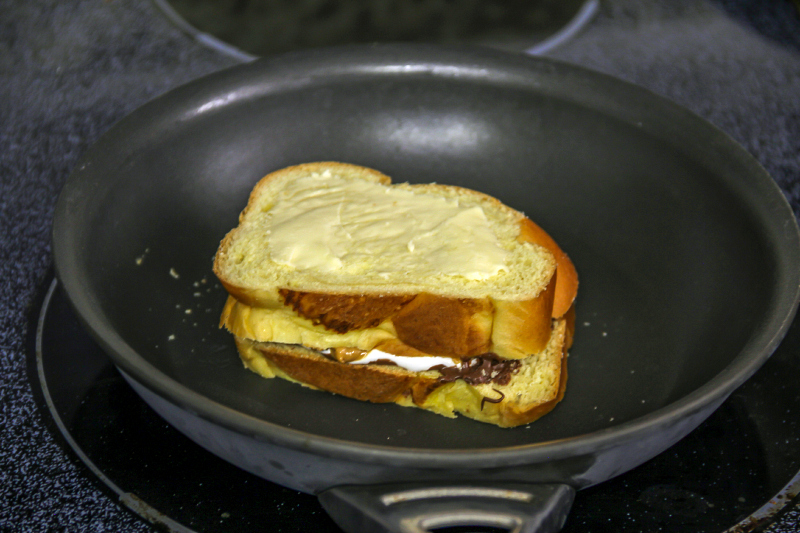 My son's all time favorite sandwich is a nutella on wheat bread. No peanut butter or anything…he would live off of them if I would let him. So I thought it would be fun to make it a tad healthier (cuz peanut butter makes it more of a meal with the protein…at least that's what I tell myself).
Okay, so this was more like a dessert, but I feed it to the kids for supper on rare special occasions like when daddy is gone and they miss him. It helps get their minds off of daddy.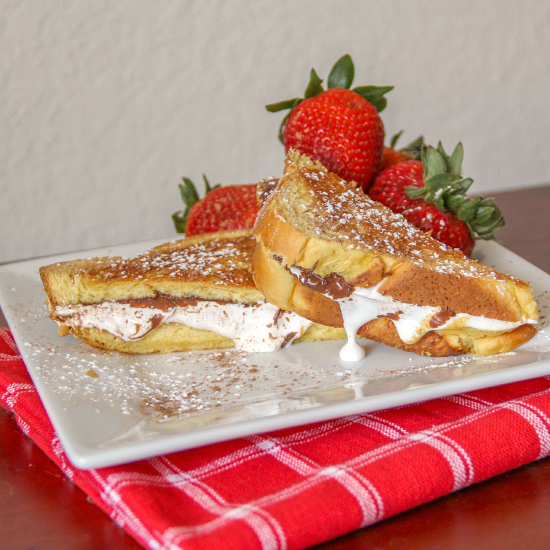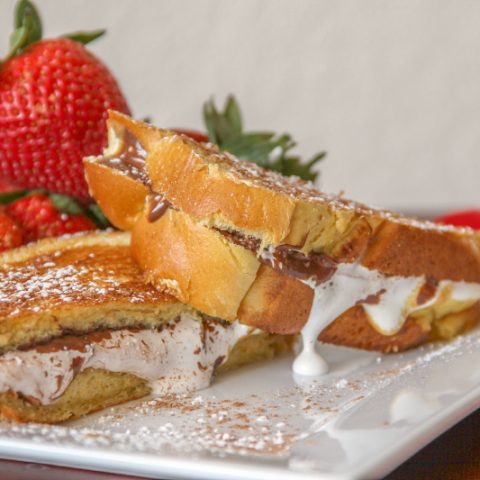 Nutella Fluffernutter
Kids love these Nutella Fluffernutter sandwiches! With bananas, chocolate hazelnut spread and marshmallow fluff, they're a sweet treat anytime.
Ingredients
1 loaf brioche bread, but into 1-inch slices
peanut butter
marshmallow fluff
Nutella
butter
powdered sugar
Instructions
Preheat griddle or large pan to medium-high heat while preparing sandwiches.
Butter one side of each piece of bread. Flip slices over and put peanut butter on half the slices, nutella on the other half. On the peanut buttered pieces drizzle with marshmallow fluff. Put one of each slice together (buttered sides out).
Reduce heat to medium. Cook on one side for 3-4 minutes and then flip once it's lightly golden brown. Cook on second side for 2-3 minutes.
Need more quick 15 minute recipe ideas? Check out these other great #15MinuteSuppers!
Follow 15 Minute Suppers on Facebook | Twitter | Instagram | Pinterest
and look for the #15MinuteSuppers hashtag too!
Head over to our #15MinuteSuppers Pinterest Board to see all the past recipes and more delicious goodness!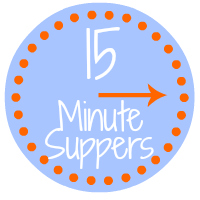 BLOGGERS: Would you like to join us at #15MinuteSuppers? We'd love to have you! Please check out the 15 Minute Suppers website or ask to join the Facebook group (for bloggers) to participate on Fridays…we'd love to have you join us.