This post may contain affiliate links. Please read my disclosure.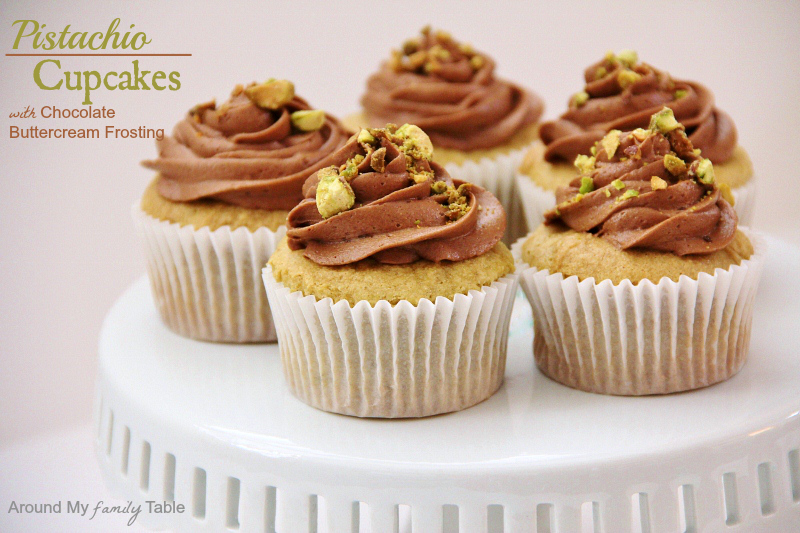 Can you believe that I had never had a pistachio until a couple weeks ago?!?! I thought they looked weird. Well, I got a hankering to give them a try after taking a photography class that ended with a photo shoot in a pistachio grove. Who knew we even had one in Phoenix? I sure didn't. So to ease myself into the pistachio world, I decided on Pistachio Cupcakes with Chocolate Frosting.
Come to find out the vast majority of pistachio cupcakes aren't even made with real pistachios! <I was shocked> They are made with pistachio pudding. I can't add that to my cupcakes for several reasons, so I started to research the best way to impart all that flavor into a cupcake.
Enter Pistachio Nut Paste. Basically it's just ground up pistachios with a bit of sugar. I thought about making my own nut paste in my Vita-Mix, but couldn't find raw, shelled pistachios…so this worked out great (although it is a tad pricey, but so worth it in my opinion). I can see using this wonderful paste in all sorts of desserts, it was really good.
The day after my photography class, I took my kids back out to the pistachio grove and played around with my new new knowledge and let the kids run and play. It ended up being really fun and <I think> the pictures turned out great. I can't wait to see what the grove looks like in the spring, summer, and fall this year. Here are a couple of my favorites from the day…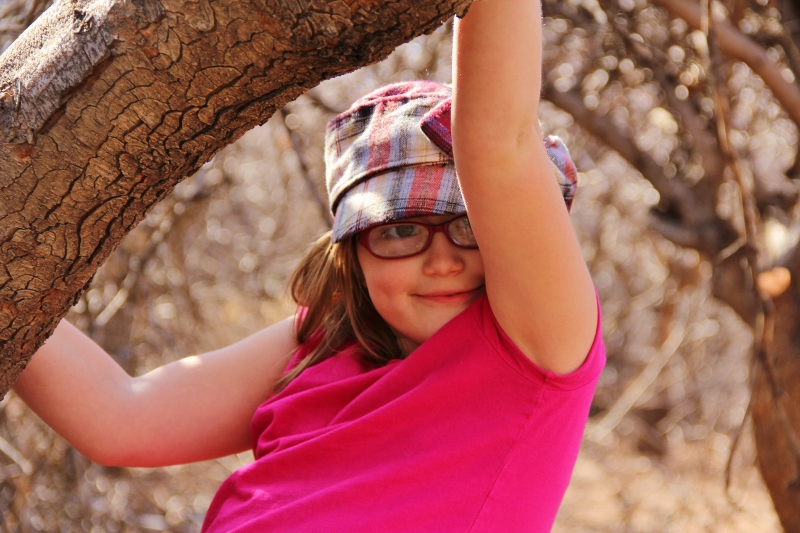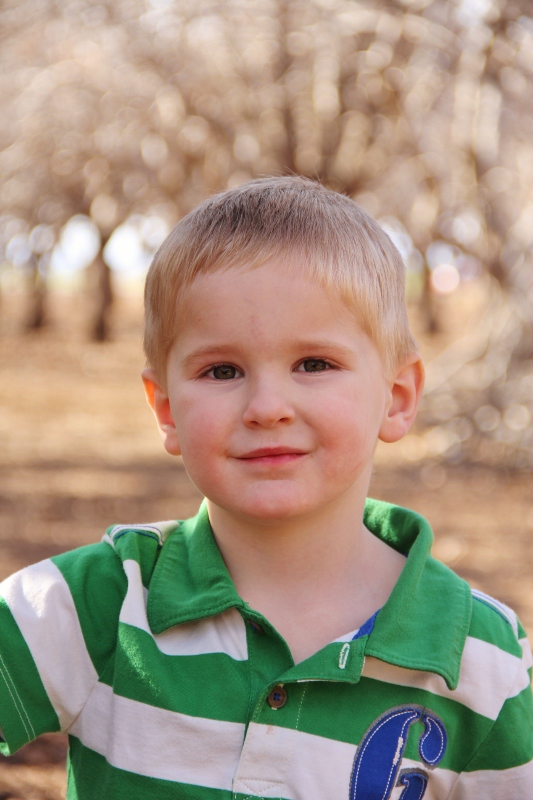 Okay, enough of my kids…back to cupcakes! These cupcakes are gluten free, dairy free, and egg free (which makes them vegan), but they are so moist and delicious that you'd never know.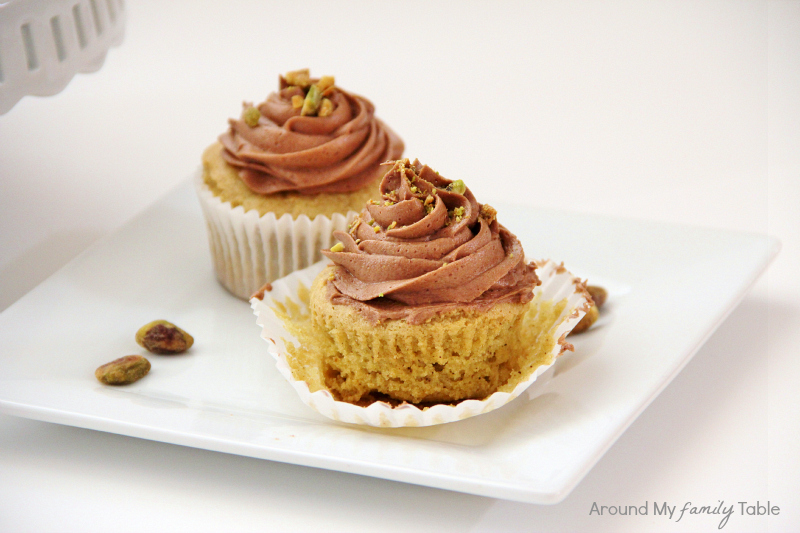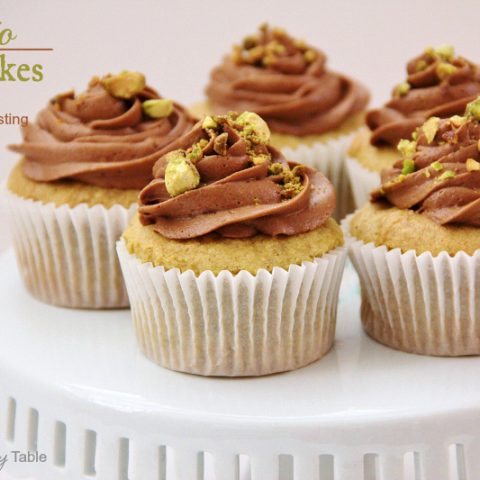 Pistachio Cupcakes with Chocolate Frosting
Yield:
24 gluten-free cupcakes
Moist, delicious, and tons of pistachio flavor! These cupcakes are gluten free and can easily be made dairy free and egg free too with great results!
Ingredients
Cupcakes
1 1/2 cups white rice flour
3/4 cup tapioca flour
1 tsp salt
1 tsp baking soda
3 tsps baking powder
1 tsp xanthan gum
4 eggs (or equivalent egg replacer)
1 1/4 cups white sugar
2/3 cup mayonnaise (or egg-free mayo)
10 oz Pistachio nut paste
1 cup milk of choice (I used plain soy milk)
2 tsps vanilla extract
1/2 cup salted pistachios, shelled and lightly crushed
Chocolate Frosting
1 cup shortening
1 lb powered sugar
1/2 tsp vanilla extract
1/4 cup dutch-processed cocoa powder
2 to 4 tablespoons water
Instructions
Cupcakes
Preheat oven to 350F. Place cupcake liners in 24 cupcake tins and lightly spray with non-stick cooking spray.
Mix white rice flour, tapioca flour, salt, baking soda, baking powder, and xanthan gum together and set aside.
In a separate bowl combine eggs (or egg substitute), sugar, and mayonnaise until fluffy. Add the flour mixture, milk, and vanilla and mix well. Add pistachio nut paste and gently stir until combined. Scoop batter into prepared cupcake tins.
Bake at 350F for 25 minutes. Cupcakes are done when they spring back when lightly touched or when a toothpick inserted comes out clean. Let cool completely before frosting. Garnish with chopped pistachios.
Chocolate Frosting:
Combine shortening and vanilla extract in a large mixing bowl using a medium speed on a stand mixer. Mix in cocoa powder. Slowly add in powered sugar.
Mix on medium-low speed and add a tablespoon of water as needed to allow frosting to mix well. Add in water one tablespoon at a time until the frosting is a good consistency for spreading on cupcakes.
© Around My Family Table
Looking for more Pistachio Recipe ideas? I was, so I asked some friends to share their recipes. YUM!
Olive Oil Granola with Dried Persimmon & Pistachios
Oatmeal Cranberry Pistachio Cookies
Watergate Cake
Pistachio Chocolate Frozen Mousse
Roasted Spaghetti Squash with Pistachio Pesto & Dried Cranberries
Strawberry Cannoli Parfaits with Pistachios
Cranberry Pistachio Energy Bites
Pistachio Shortbread
White Chocolate Cranberry Pistachio Cookies
Dukkah Spice Blend
Pistachio Cake in 30 Minutes