This post may contain affiliate links. Please read my disclosure.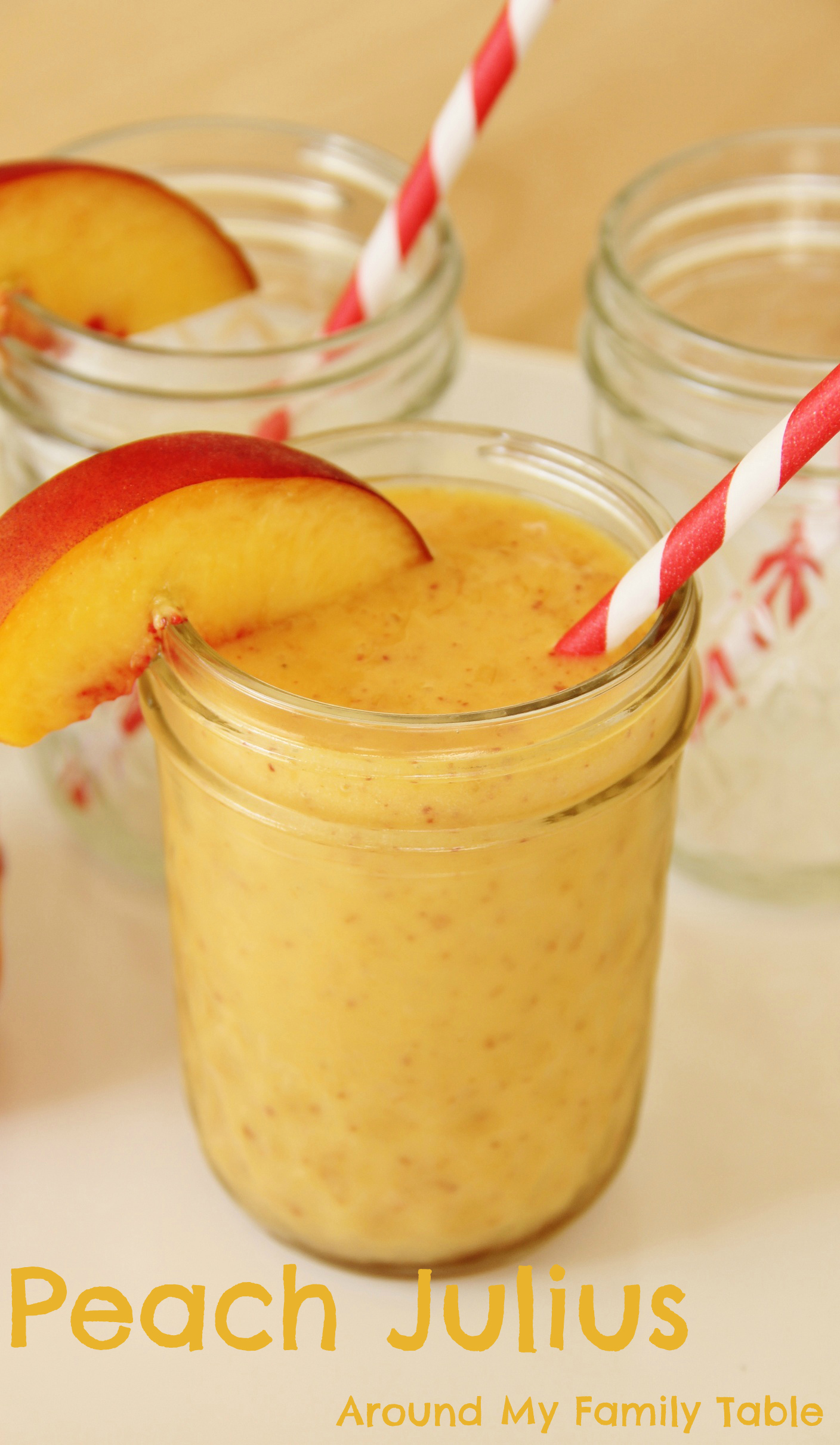 One of our favorite things to do every summer is to hit up our local peach orchard and pick fresh peaches from the trees. The best part is that you can eat as many as you want while you are out in the orchard. We usually come home with several flats of peaches and besides the usual freezing for ice cream or just eating them, we also make this Peach Julius.
I've make this all the time and I get really lazy…I know in the recipe I say to peel the peaches, but if you have a good blender then I say skip it! The skins will get blended nicely and you will end up with beautiful red specks in your smoothie. I prefer it that way, but if you have the time and want to peel the peaches, then I say Go For It!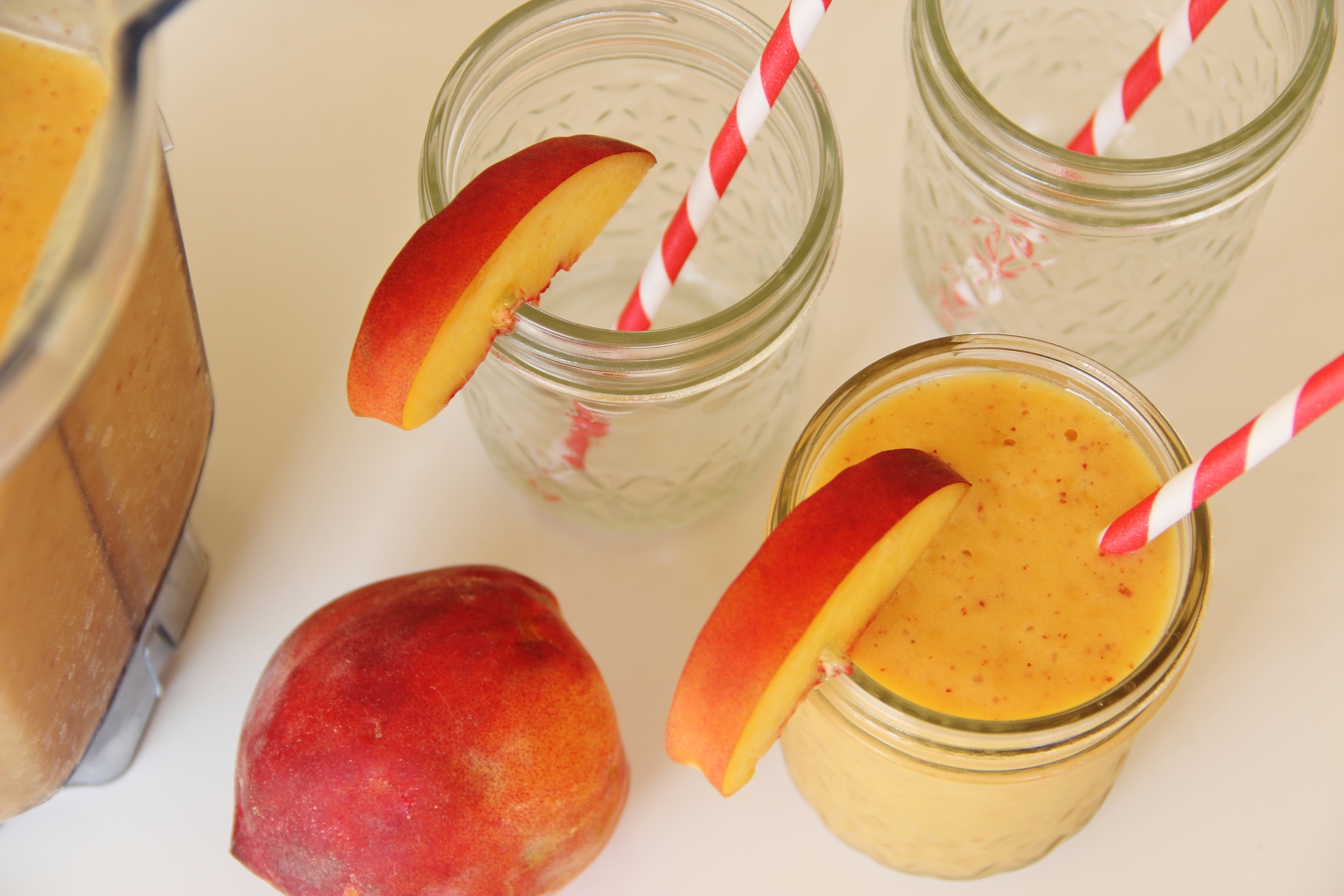 Peach Julius
4 ripe peaches, peeled and cut
1/2 cup of milk of choice
1/2 cup of orange juice
1 tsp vanilla
1-2 tbls honey (opt. depends on the ripeness/sweetness of the peaches)
a couple handfuls of ice
Put everything in blender and blend until smooth and frothy. Serves 2 adults and one child.