This post may contain affiliate links. Please read my disclosure.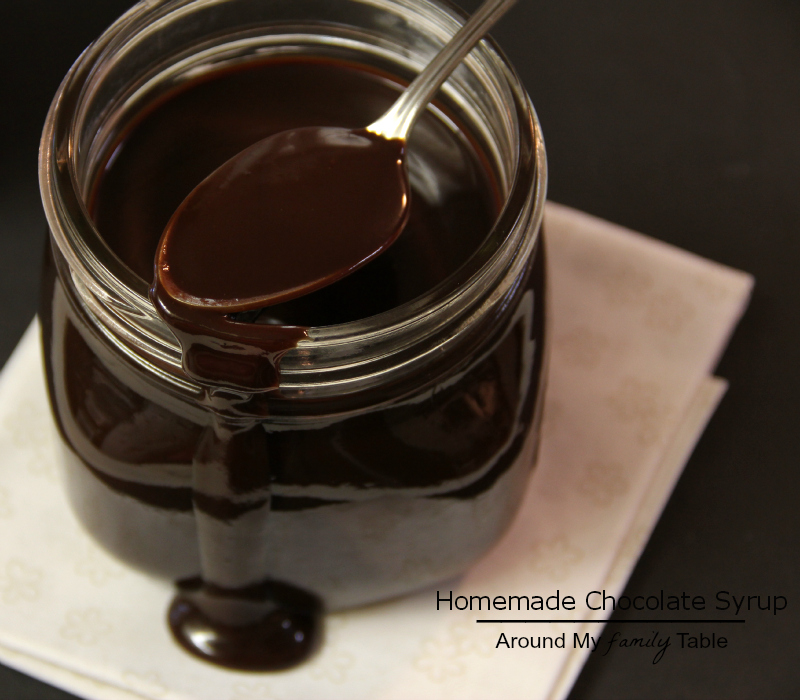 Homemade chocolate syrup! No doubt that if you have children then you have the big name bottled stuff in your fridge…but what's really in there (chemicals, extra sweeteners, HFCS)? I can tell you that mine has 4 ingredients and tastes even better. I bet you are wondering how long it takes to make….well if you have 5 minutes to spare and a basic stocked pantry you can make it right now!
This copycat Hershey's chocolate syrup is totally amazing. It can be used for so many recipes…it works just like store bought stuff in all the recipes you'd normally use it in. I just love my homemade chocolate syrup recipe. It's pretty much all I've used for about 10 years.
It's naturally dairy free, gluten free, and can easily be made sugar free by substituting splenda or other sugar substitute.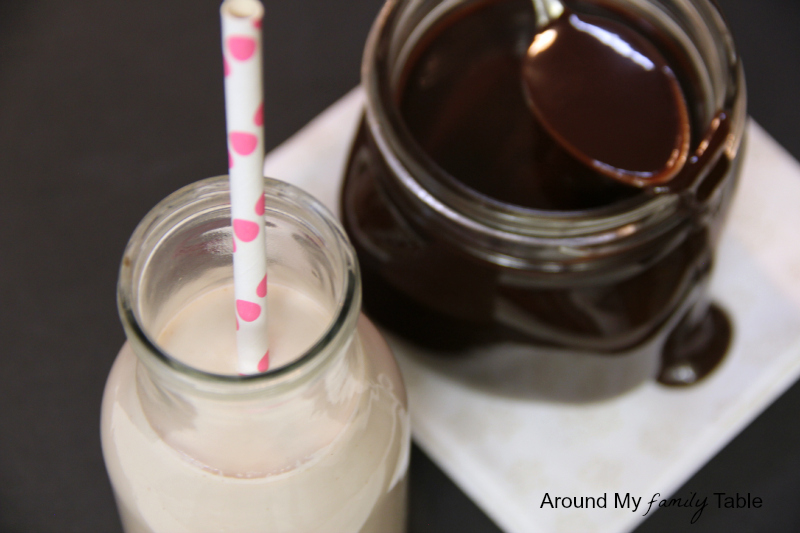 Some of my recipes that use this Homemade Chocolate Syrup:
Monkey Milkshakes
Tin Roof Sundae
Nutella Blended Coffee Drink
Peppermint Mocha Cupcakes
Frozen Mocha Latte
Chocolate Covered Cherries Cocktail
Homemade Chocolate Syrup
1 1/2 cups granulated sugar
1 cup cocoa powder
dash salt
1 1/2 cups water
1 teaspoon vanilla
Stir together in a medium sauce pot. Boil 2-5 minutes, stirring rapidly, until sauce begins to thicken. Store in the fridge.
Makes about 2 cups.