This post may contain affiliate links. Please read my disclosure.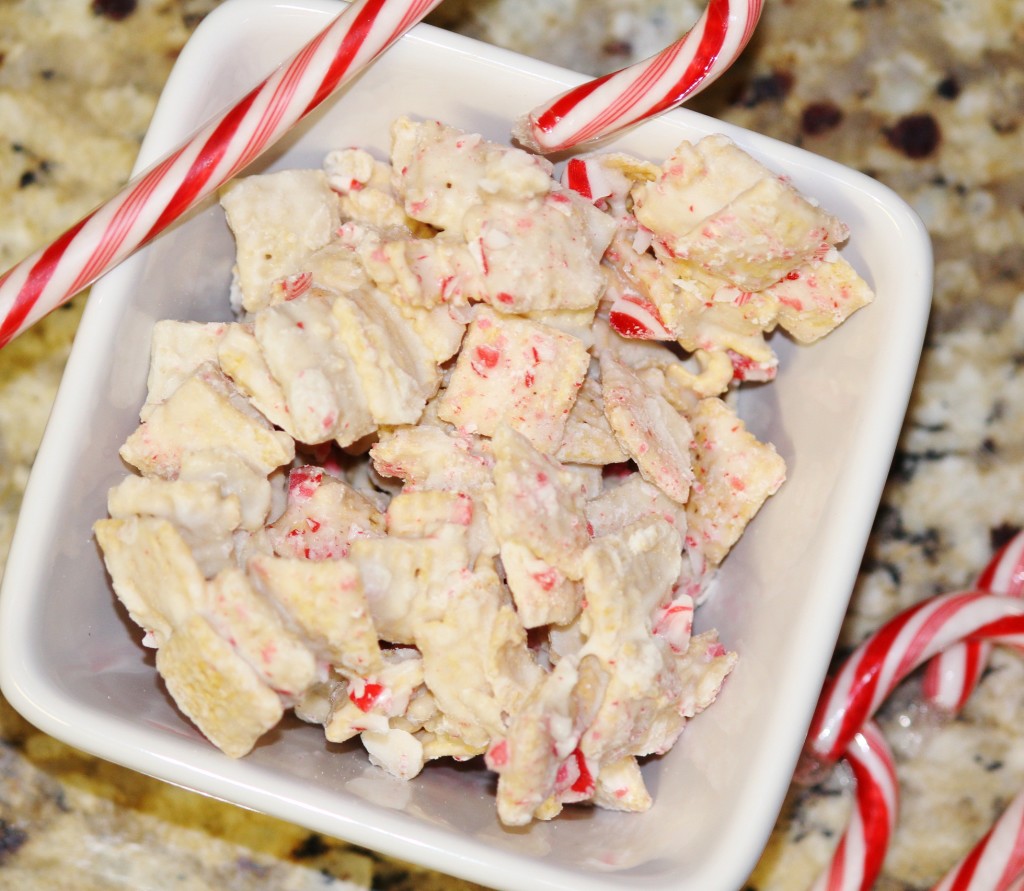 I had a ton of odds and ends that I needed to use up and I had a Christmas Treat Exchange that I needed to bring a treat too, so I came up with this. I've been making a ton of things out of things that are left in the pantry and fridge. It's been interesting, but most things have turned out well.
I love Chex mix, but I find myself bored with the traditional savory recipe recently…so I've played around with the sweet side of things. Afterall, who doesn't like some extra sweet goodies this time of year. And this couldn't be any easier…3 ingredients and 10 minutes is all you need.
Of course, I sent the extras to John's work and they gobbled it up. Those engineers love everything I've made. Not sure if I'm THAT good or if they just like to snack.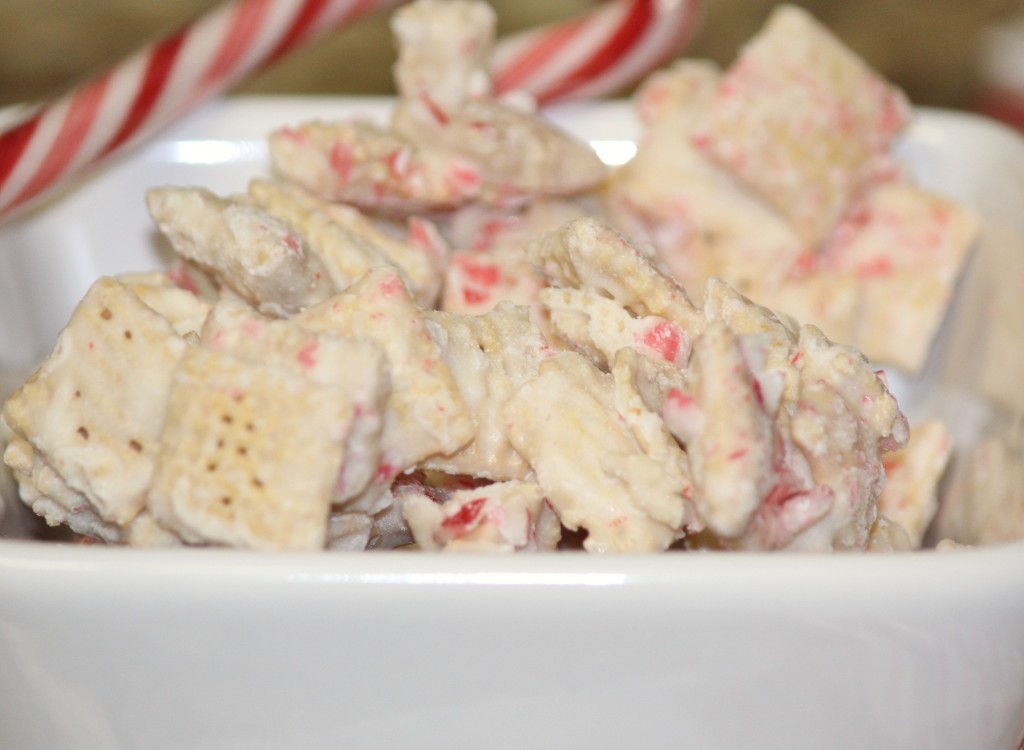 Peppermint Chex Mix
8 cups Chex cereal (rice, corn, or combo)
24 oz almond bark
6 regular candy canes, crushed
Prepare candy canes by crushing and layout some wax paper. Measure cereal into a large bowl. In a medium, microwave-safe bowl, melt almond bark according to directions on package.
Once almond bark is completely melted and smooth, pour over cereal. Stir gently until all the cereal is coated evenly, work quickly so that almond bark doesn't harden. Spread on wax paper and sprinkle with crushed candy cane pieces.
Store in an airtight container for up to a week.