This post may contain affiliate links. Please read my disclosure.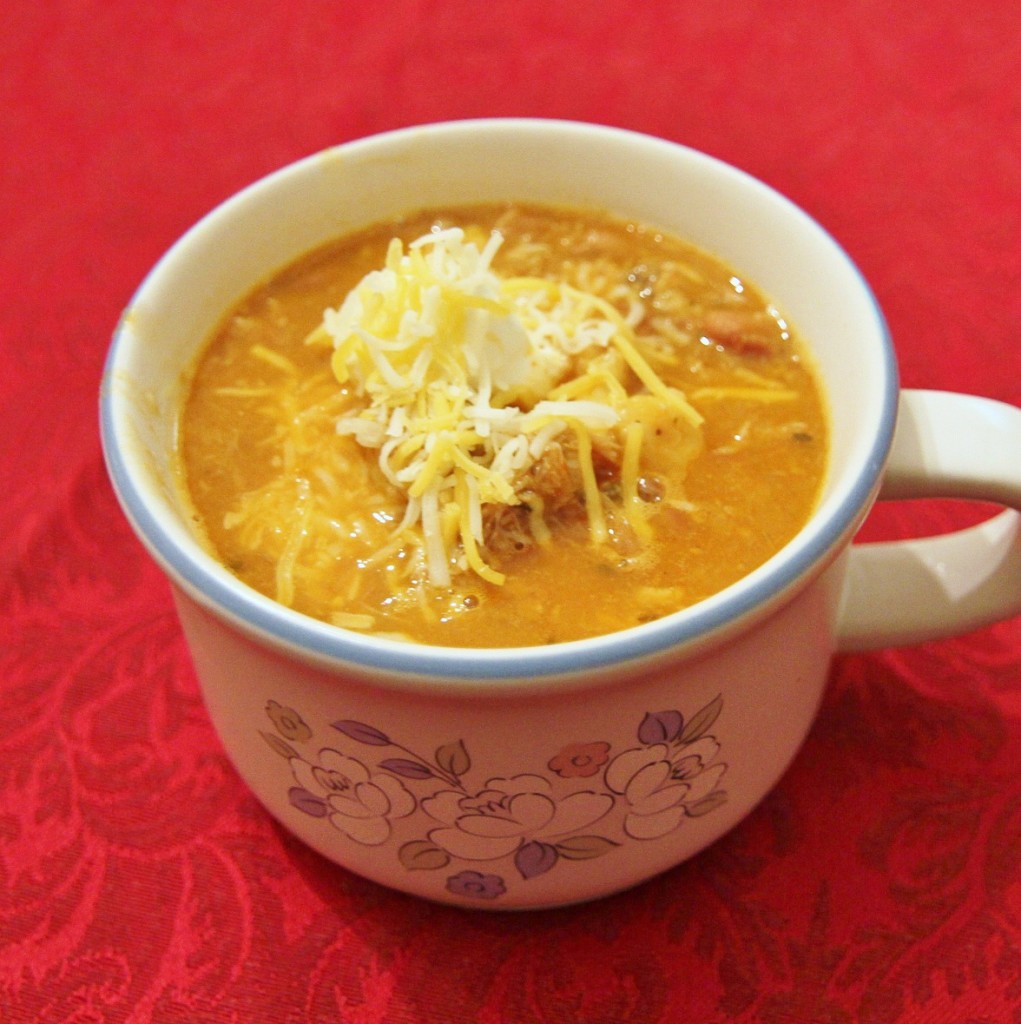 For some reason our Christmas Eve tradition is Mexican food. This year, hubbyman's aunt made a ton of yummy food. She brought over a huge pot of Posole, which is basically a Mexican version of pork stew. It was delicious. Even the kids ate it and asked for seconds. I'm warning you now that it takes a little front end work, but it makes a ton and freezes nicely.
Posole
1 bag of dried red chiles
2 lbs of pork shoulder (cut into 1/2 inch cubes)
2 tbls salt
2 tbls minced garlic (~4 cloves)
1 tbls pepper
3 tbls oregano
4-29oz cans hominy, drained and rinsed
2 cups dry pinto beans
cabbage, onion, radishes, limes, fried tortilla strips (garnish)
Remove stems and deseed chiles. Put in microwave-safe dish and cover with water. Microwave on high for 10 minutes. Set aside.
Put meat and seasonings into a large pot and cover with 2-3 inches of water (above the meat). Bring to a boil, reduce heat, cook for 2-3 hours.
Add pinto beans and cook 1-2 hours. Add hominy and cook 1 hour.
Take chiles and put in a blender with a little salt, pepper, garlic, and oregano. Blend to make a paste.
Add about half of the paste to the soup. Stir to combine. Taste. Add additional paste if desired. Cook 1 more hour. (Note: Save remaining paste for another batch)
For less fat, put finished soup in the fridge overnight and skim the fat off the top.
Traditionally served with chopped white onion, shredded cabbage, sliced radishes, fried tortilla strips, and lime wedges. (In the picture above, Hubbyman added sour cream and shredded cheese.)
**When I make this, I plan to throw it all in the slow cooker in the morning on high and then add the chile paste around lunch time. I don't see why that wouldn't work.**