This post may contain affiliate links. Please read my disclosure.
I promised to share some recipes to use up that wonderful pumpkin butter recipe from last week. Everyone loved this easy breakfast and it didn't take any time at all to whip these bad boys up.
What's in store for this week….an easy flour-less cookie, a Halloween treat, a special edition of Tip Day Thursday, and my family's Halloween tradition.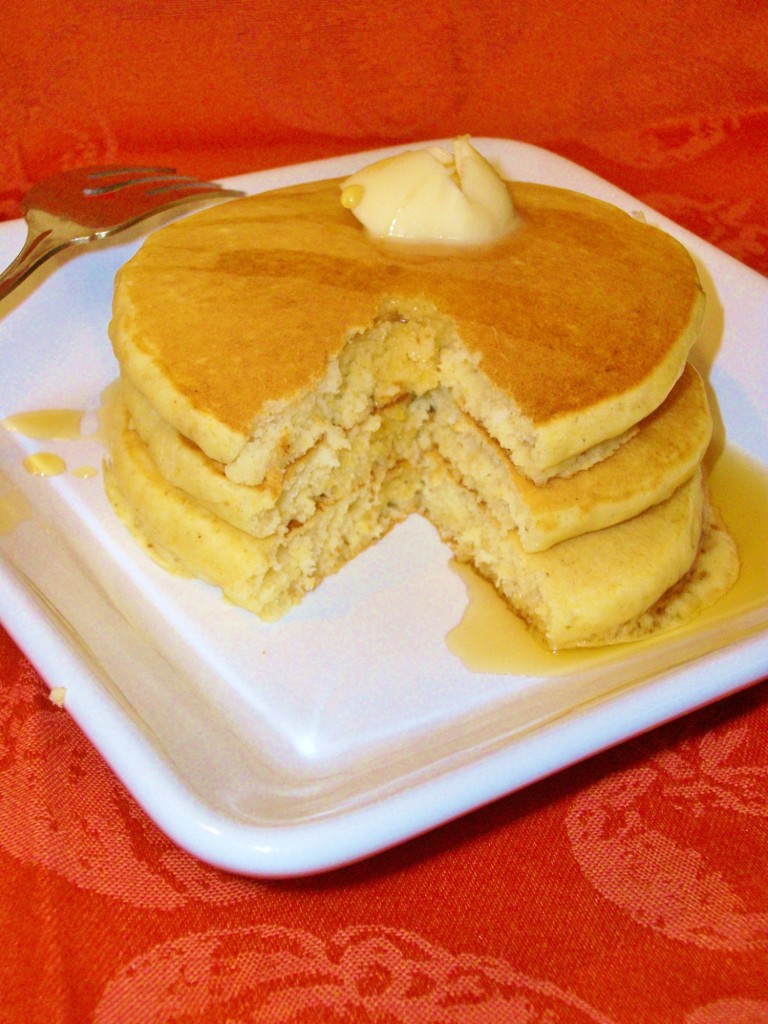 Pumpkin Pancakes
2-3 cups of favorite pancake mix/recipe, prepared per instructions (I used a Bisquick)
8 oz pumpkin butter
Make pancake mix/recipe per instructions (a plain recipe works best here). Mix in pumpkin butter. Cook as you normally would.
**If you didn't make the pumpkin butter, you can sometimes find it at the grocery store. I saw it at Trader Joes. Or add 8oz plain roasted pumpkin, 1 tbl or so of brown sugar, and then 1 tsp or so of cinnamon, nutmeg, or pumpkin pie spice (or a combo of all three).