This post may contain affiliate links. Please read my disclosure.
When one envisions a road trip, carefree living comes to mind. Windows down, hair blowing in the wind and exploring all the random sights one can stumble upon from point A to point B. And while the road trip itself may be all fun and adventure, sometimes prepping and packing can be anything but. As an avid traveler, I have toured the world by plane, train, car and ship. I wanted to give insight onto making long car rides a little easier and a little healthier. As we move through various states of our lives – from college, to adulthood and into mommyhood – our carry-on essentials can look very different.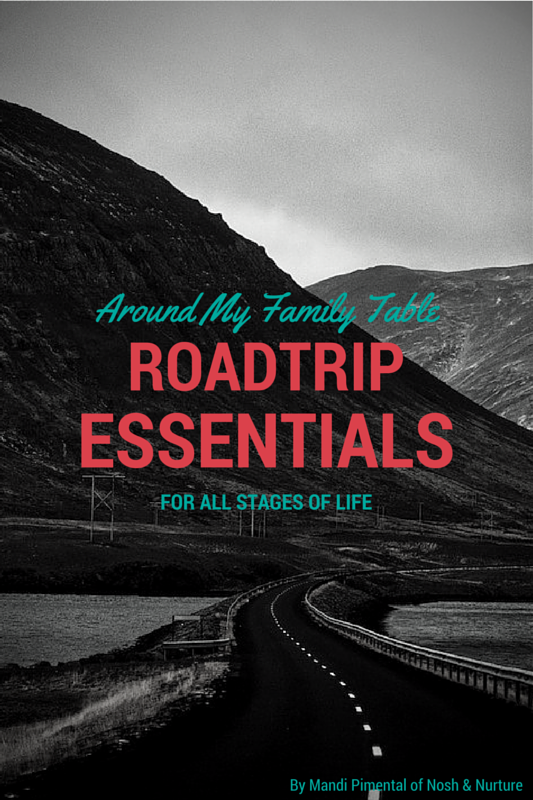 Road Trip Essentials For Any Age
Wild & Free
Exploring the world before, after and during college can be one of the most insightful times in our life. It's where we learn who we are, what we want out of life, what we don't want. All of that is enough to think about without stressing over what to have with you when you're discovering these life-changing revelations. Whether you're trekking cross-country or just driving to the nearest mountain lodge, you'll want to pack light. For wardrobe, pack light layers and neutral outfits that can be mixed and matched with ease. For travel snacks, opt for granola, protein sticks and other items that will give you lasting energy. Also, Google a map of local farmer's markets in each city you hit to have access to fresh fruits and veg and don't forget your journal to document your memories.
Newlywed
As a pair, you'll need to learn the fine art of compromise. I got lucky and married someone who has a similar goal list when it comes to our travel desires, but not all couples will. Mix it up and keep it spontaneous. Take turns choosing the destination or excursions along the way, allowing yourself to be open to new experiences. When traveling with your honey, always have a tent and a picnic basket with an unopened bottle of wine in the car (caution if you're traveling where it's warm. I learned the hard way, that in heat, corks will burst.) It makes for a great impromptu romantic night of sleeping under the stars. Also, travel with comfortable blankets and pillows and map out a local drive-in theater for a little nostalgia. Battle of the Sexes card games are always fun to have when driving long hours, as are books on tape.
Mommy & Me
Pile in the littles and everything changes. The days of packing light in a fashionable mini-backpack are long behind you, though I hope you're still scheduling time for the romantic picnics when the kids are with the grandparents, and visions of "Are We There Yet" chants hang in the air. Have no fear. With the right essentials, you needn't expect anything but a fun road trip where both you and your kiddos can be entertained. First, make sure the snacks you pack are healthy and filling. Think about how you'd feel if you were given a heaping serving of sugar and empty calories and then strapped into a seat for five hours. I'd probably throw a tantrum too. Snacks that are balanced and nutritious, such as fibrous vegetables, berries and healthy crackers and cheese (if dairy is tolerated) are much better alternatives to sweets. For in car activities, pack a variety of books and games that are a mix of stimulating, educational and fun. Another way to expel more energy and to add adventure, purchase tickets to a museum, park or children's center along the route that can break up the trip and give the kids something to explore.