This post may contain affiliate links. Please read my disclosure.
Invite your friends and family over for a fun and festive 4th of July Party. These 4th of July Entertaining Tips are all you need for a fun holiday party!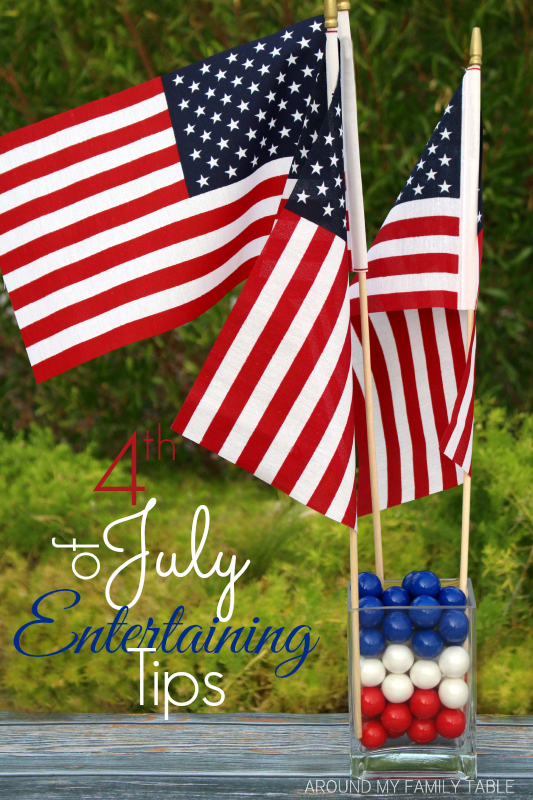 4th of July Entertaining Tips
The 4th of July is all about celebrating our country's independence with family, friends, and food. I always love gathering around to have a good old-fashioned cookout. Festive drinks and a dip in the pool, followed by the big night time show. There is nothing that compares to the oohs and ahhs of the firework display, except maybe when your guests see the spread you have created. Stay safe and have a wonderful party with these 4th of July Entertaining Tips.
Besides your favorite party drink, have lots of water around. Summer is hot and party goers want to have without getting dehydrated. I almost always have more water available than any other beverage for summer parties. Whether you use a fancy party pitcher or individual bottles, having enough water is a must.
Know your city/county laws for home fireworks. Here in the Phoenix area, we can only have ground fireworks and sparklers. Also have a place to dispose of hot used fireworks. We usually fill a metal wheelbarrow with water and toss hot/used fireworks in there. It's so dry in most parts of the country during the summer that we take this part seriously. No one wants to start a fire.
If you have a pool, hire a lifeguard. It's easy to think someone else watching the pool and as hostess you might end up in the kitchen and will have to take your eyes off the pool. Besides swimming kids, there might also be adults who have had a few too many drinks so it's a good idea to just hire a lifeguard to just watch the pool. You can never be too safe.
Have a good spread of food, even if you are hosting a potluck. Even when I'm hosting a potluck, I still try to make one dish in each category, just so everything is covered and we aren't missing a side dish or something. Keep reading for some of my favorite 4th of July approved recipes.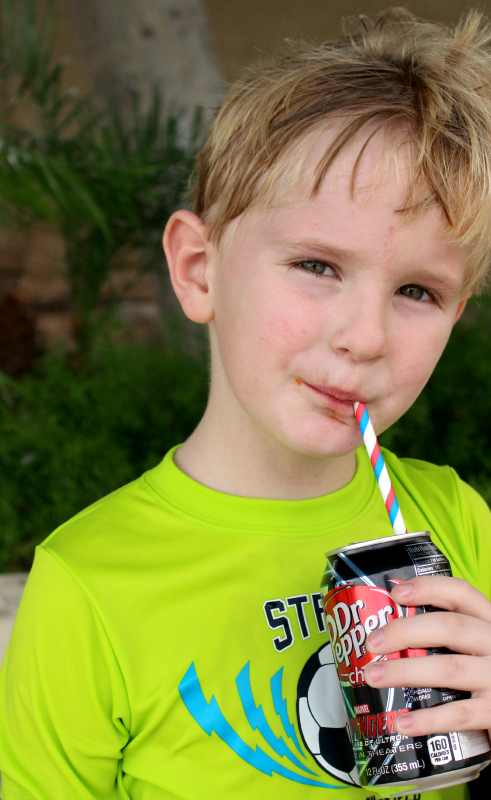 Make your get together sparkle with these festive recipes:
25 No Fail 4th of July Desserts
Patriotic Berry & Cake Dessert Platter
Festive Ice Cream & Cookie Bowls
Patriotic Fruit Kabobs
Red, White, & Blue Layered Drinks
Giant Patriotic Chocolate Chip Cookie
Popsicle Rockets
Set the mood for fun with patriotic decor and festive activities.
It's easy to find things around the house that fit a red, white, and blue theme. Not everything has to be stars and stripes, the colors will pop on their own with a few special touches. Consider fresh flowers or candies in glass jars, a few bright napkins, or a red and white picnic table cloth you may already have.
4th of July Party Decoration and Food Ideas
Patriotic Party Decor
4th of July Party Ideas
4th of July Menu Plan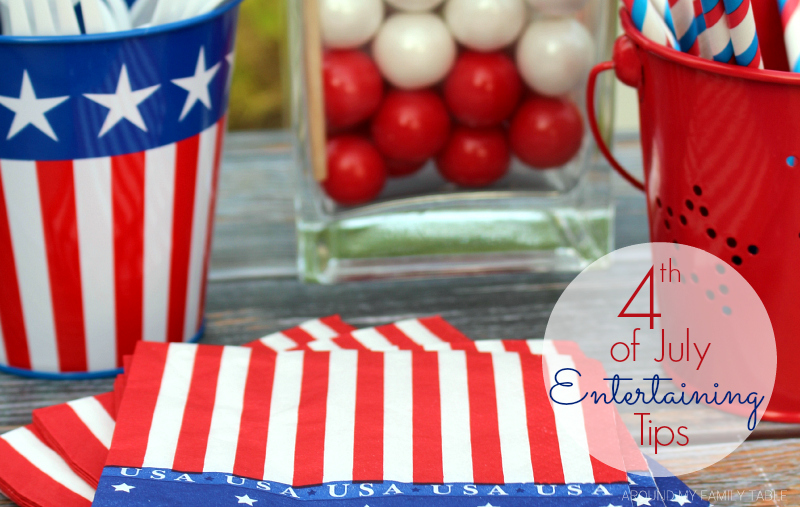 Nothing reminds me summer more than an ice cold Dr. Pepper. It's just what we drank all summer long when I was growing up in Texas. These Dr Pepper recipes are sure to spice up your 4th:
Dr Pepper Vanilla Float Cake
Dr Pepper Float Popsicles
25 Dr Pepper Recipes
I hope you enjoyed all these 4th of July Entertaining Tips & Recipes. Have another tip…share it in the comments below.