Santa Monica Beach is truly a classical example of a great California beach and Santa Monica Pier is the end of iconic Route 66 with so many things to do and see.  Our spring break trip this year was spent in the LA area, with one full day at the Santa Monica Pier.
Be sure to sign up for my email list….seasonal recipes in your inbox every week!
We drove out to the LA area for mostly unplanned vacation.  We've really enjoyed these unplanned vacations recently, it really leaves the vacation to be fun, exciting, and totally unpredictable.  We stayed at a Holiday Inn in the Hollywood Hills.  It was just a 10 minute drive to Universal Studios Hollywood (our only actual planned activity of the week).
We spent time checking out the Hollywood Walk of Fame, locations from one of my favorite reality shows, playing in the pool, but the highlight was our day near the Santa Monica Pier.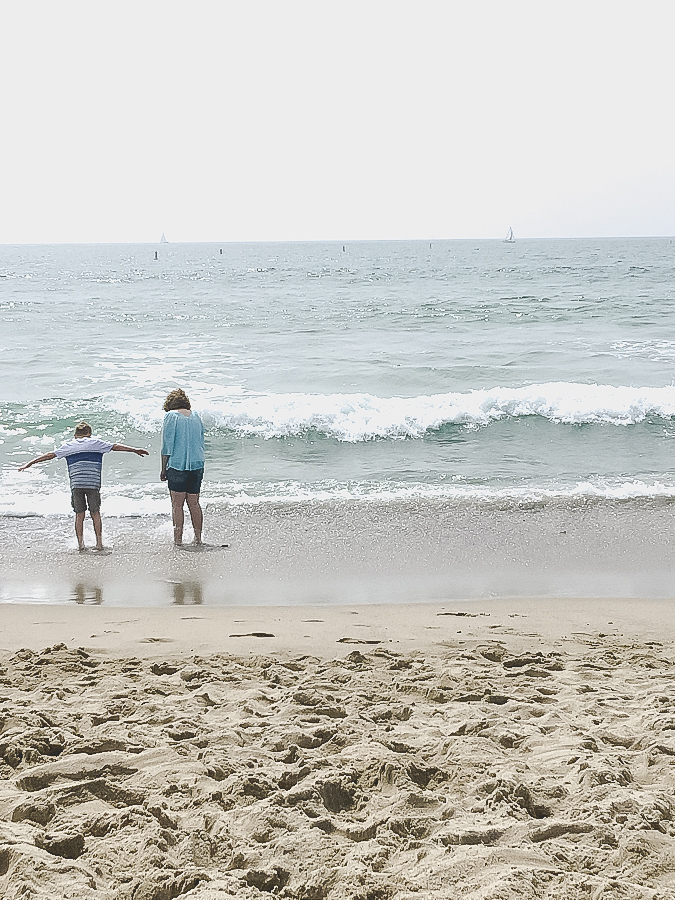 The Santa Monica beach is 3 1/2 miles long, so the locals break it up into three sections. South of the Pier (homes, hotels, and the famous Muscle Beach), Santa Monica Pier (hotels, restaurants, aquarium, and amusement park), and North of the Pier (mostly homes).  We spent our unplanned day at and around the Santa Monica Pier area.
Santa Monica Beach: Things To Do
We got up early and packed for the beach.  The drive from LA was pretty quick and easy, even on a Saturday morning.  Getting to the beach early was the best idea because we got great parking right on the pier (There is an hourly rate, but it was pretty nominal. We spend under $20 for the day).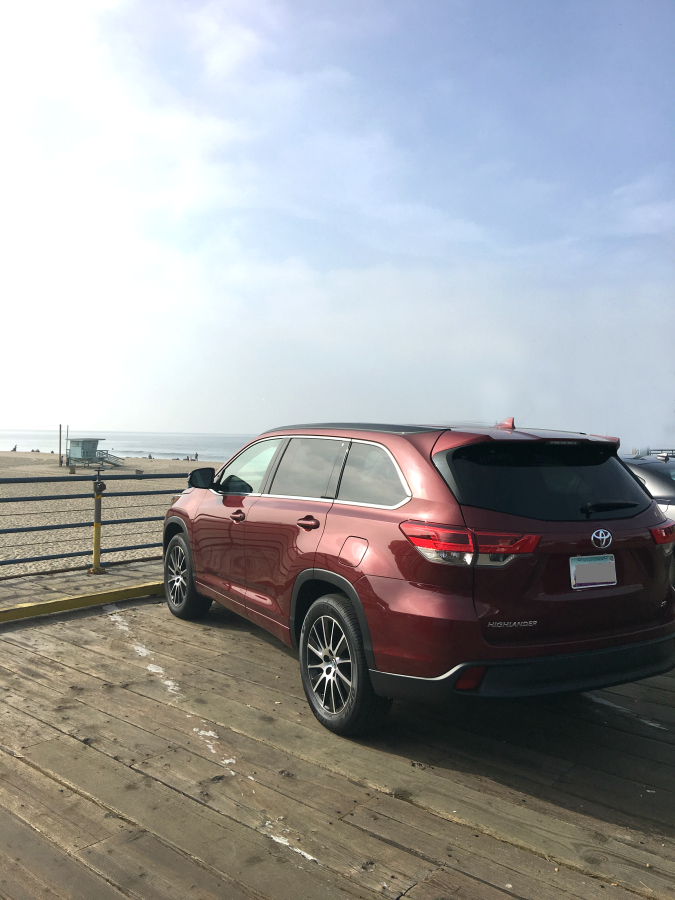 We walked around the pier, took in all the sights and came up with our game plan.  There is an amusement park, tons of restaurants, local artists and musicians lining the pier, and an aquarium.  Most things didn't open until around 11am on the Saturday we visited.  So since it was early, we grabbed my son's skate gear and went for walk along the beach while he skated.  The weather was perfect and the path was filled with people jogging, riding bikes, skating, and skateboarding.  Of course the kids spotted the playground and spent a little bit of time there.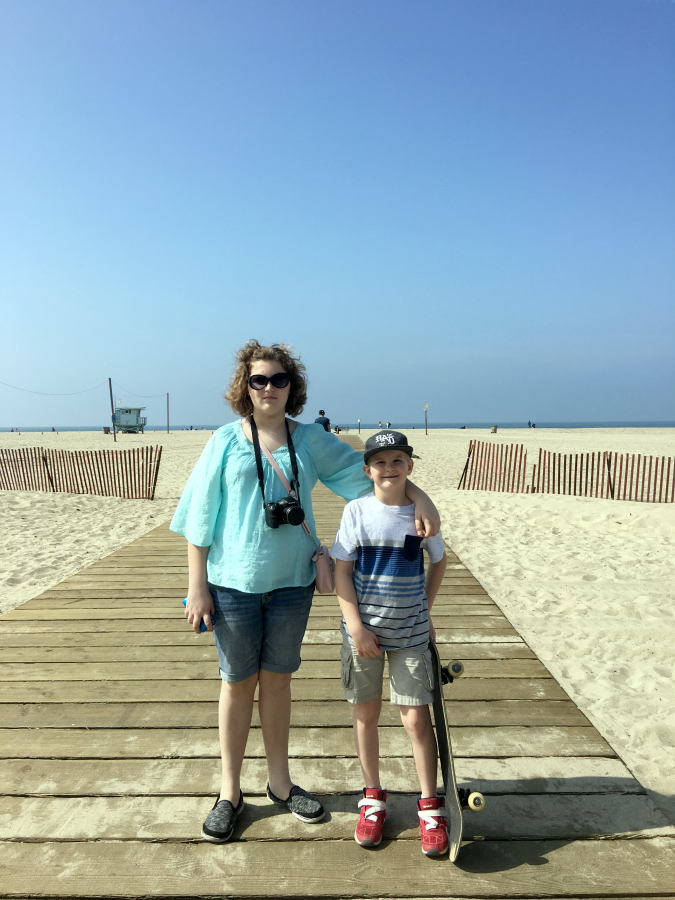 After our walk, we headed back to the pier for lunch at Mariasol where we dined al fresco on guacamole, fajitas, and enchiladas. It was a beautiful setting at the end of the pier for lunch.  The kids loved being outside with the birds, overlooking the ocean.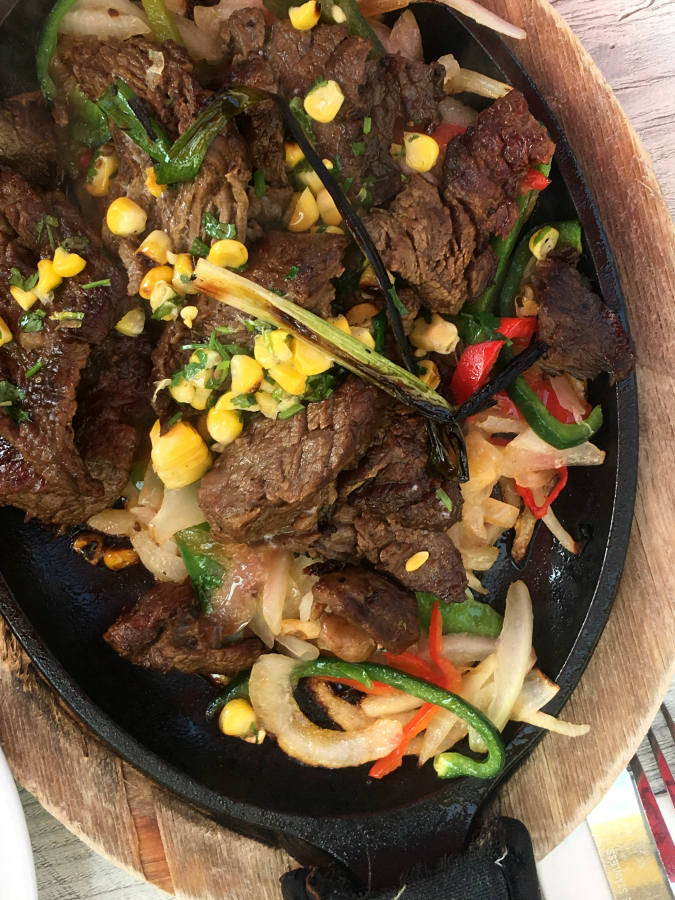 We walked back down the pier toward the amusement park.  The rides are pricy, but there are multiple packages available to save some money if you want to ride more than one or two rides. Since we knew we wanted actual beach time, we decided on just riding the ferris wheel.  The view of the beach and pier from the top is incredible and worth the ride.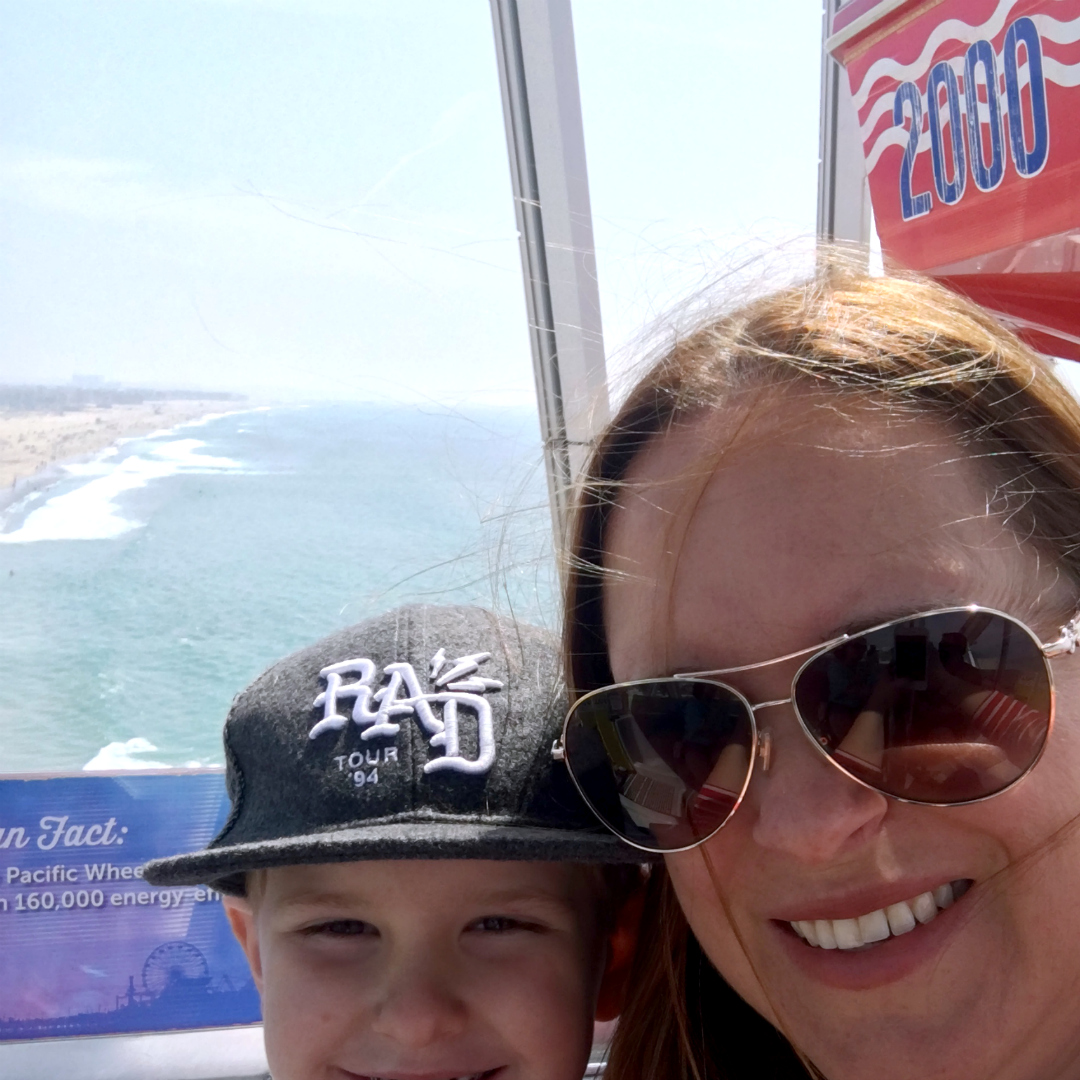 Getting off the ferris wheel meant it was time for a tasty treat.  That meant ice cream cones and freshly made strawberry lemonade from Pier Burger.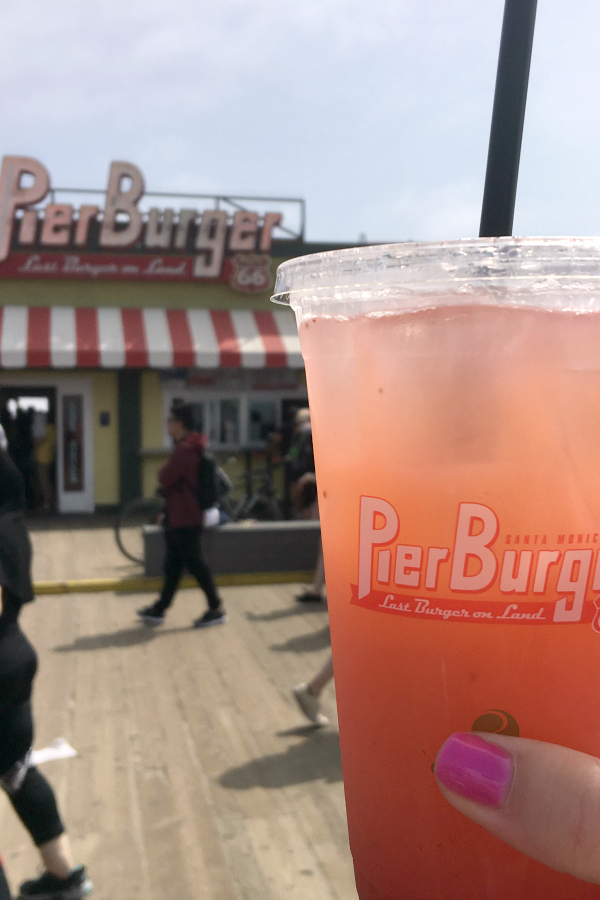 Finally, we grabbed our beach bag and headed down to the beach and set up our little spot.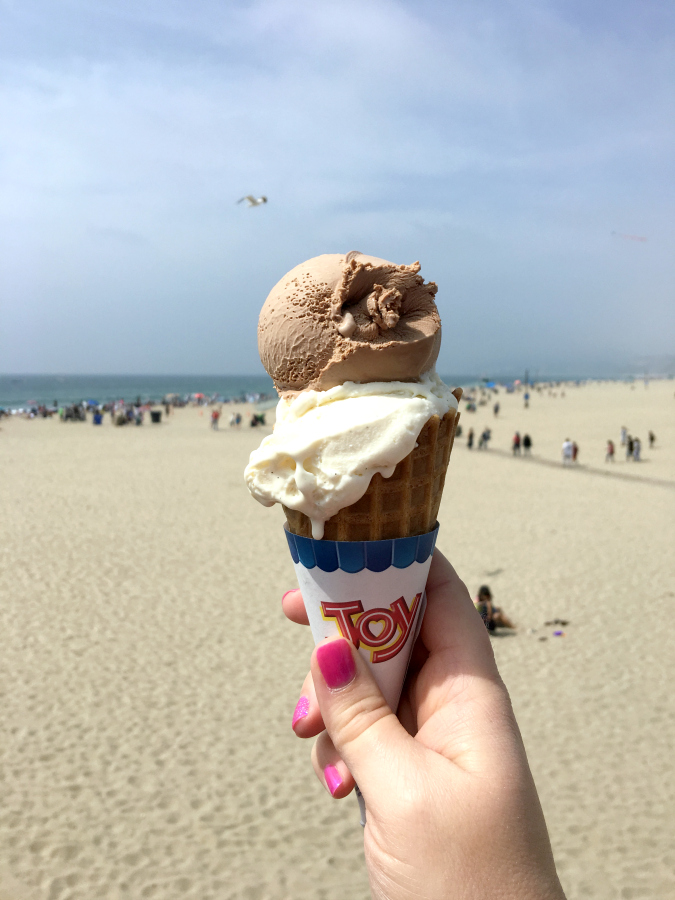 The kids ran through the ocean, built sandcastles, and hunted for seashells.  The water was too cold in March for a lot of water time or boogie boarding, but the kids didn't care.  Watching the kids play with no cares, no electronics, and nothing to use but their imaginations was so refreshing. We sat back and watched and bought packages of freshly cut mangoes and fruit with chili from the people selling them on the beach.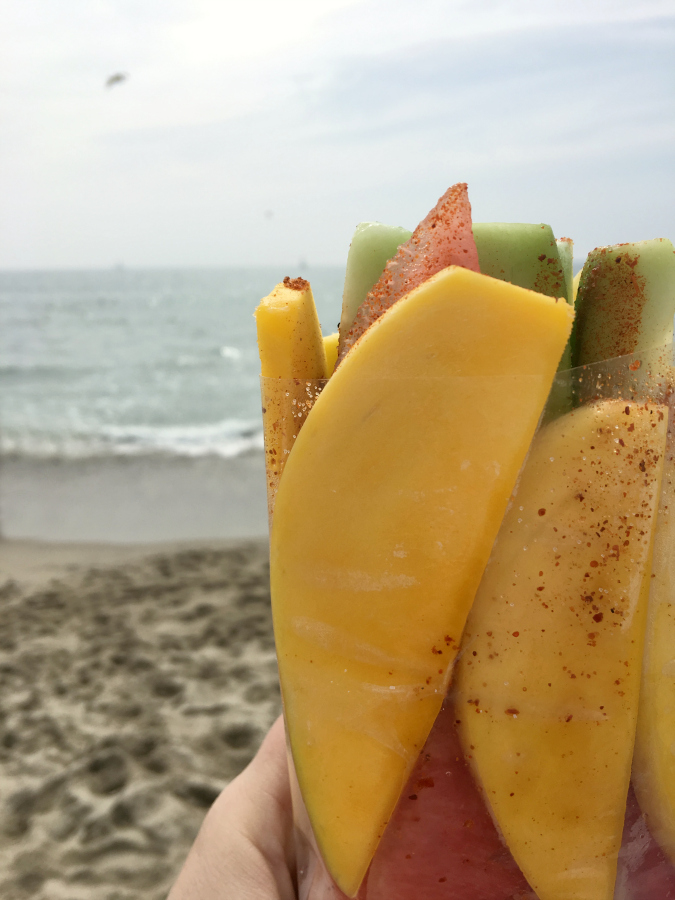 I'd recommend staying until mid-afternoon. After that the beach, pier, and traffic are very congested.  We headed back to our hotel around 3:30 and it took us about an hour (even though it wasn't too far away).  We ended up ordering pizza and having a pizza picnic on the floor of our hotel room before the kids took one last swim in the hotel pool while I packed to head home.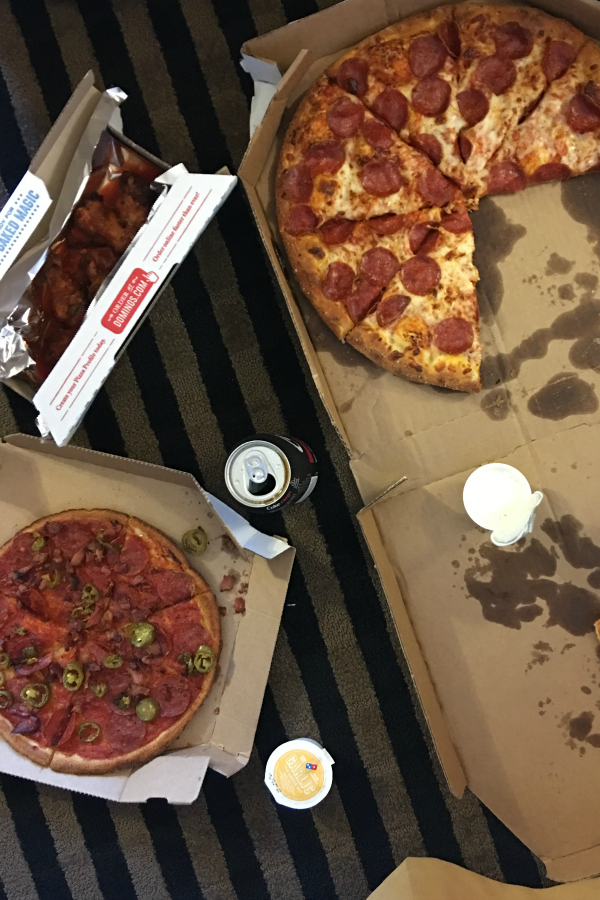 Toyota gave us a car to use for our trip.  We ended up with a 2017 Toyota Highlander and it was such a great family vacation car.  There was tons of room to let the kids spread out and it still fit everything we needed for a long road trip.  One of my favorite features was the seat belt notification for the middle and 3rd row seats.  Ever since I had kids, 12 years ago, I've wanted to see this feature in a car.  The other fascinating feature was the Dynamic Radar Cruise Control.  You set the cruise control like normal, but when a car pulls out in front of you or you come up on another vehicle your car will automatically slow down to keep a safe distance. Once the other vehicle is out of the way, your car automatically goes back up to the original set speed. I ended up loving this feature more than I thought I would.  It's part of the whole Toyota Safety Sense design.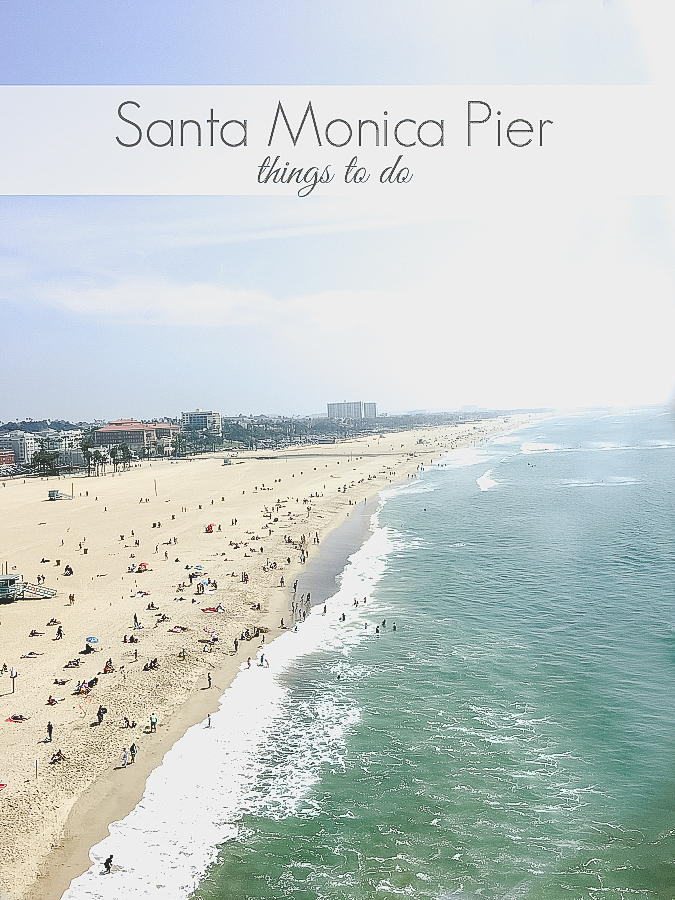 Disclaimer: Toyota provided our transportation for our Spring Break trip to Santa Monica.  I was not compensated.

Join my Weekly Newsletter
And get my Free Slow Cooker Resource Guide! It's full of recipes with 5 or fewer ingredients plus plenty of slow cooker tips!

Plus, you'll get access to my free EXCLUSIVE downloads & printables for newsletter subscribers.