This post may contain affiliate links. Please read my disclosure.
My family recently spent the day at Universal Studios Hollywood as their guest. We were looking forward to seeing the new Wizarding World of Harry Potter attractions. Find out how to do Universal Studios Hollywood in one day plus see my recommendations for treats and allergy friendly food. We had so much eating our way through the park. Keep reading to find out what we thought Universal Studios Hollywood best food finds were.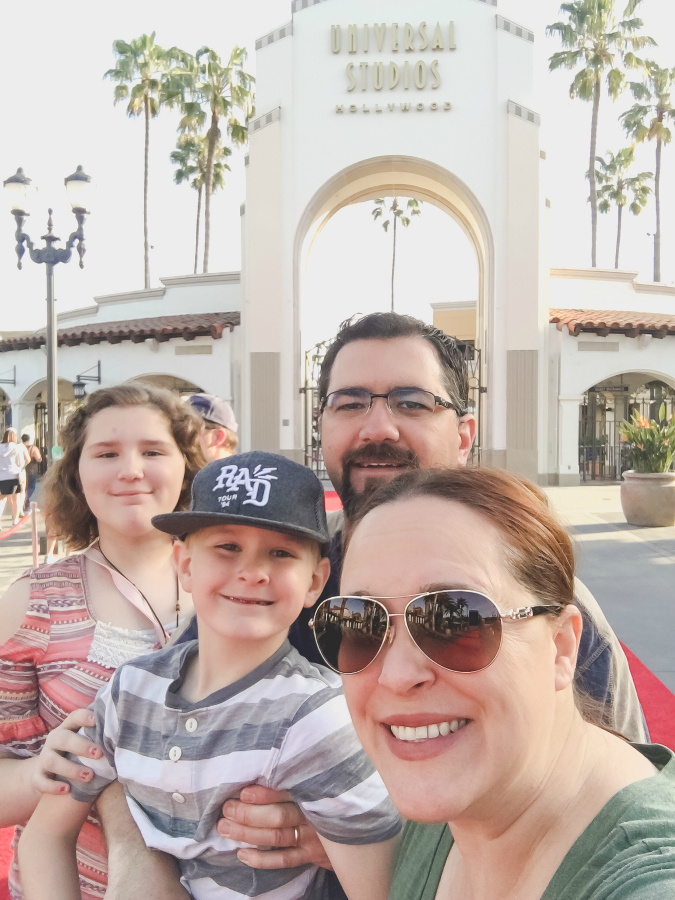 I love Universal Studios. We've been to Universal Studios Hollywood and Universal Orlando a couple times and always have a wonderful time. If you have only one day to spend at Universal Studios Hollywood, I can't recommend the Front of the Line enough. It gets you access to the front of the line queue for each ride once. After you use it for a ride then you are on your own for waiting in the queue.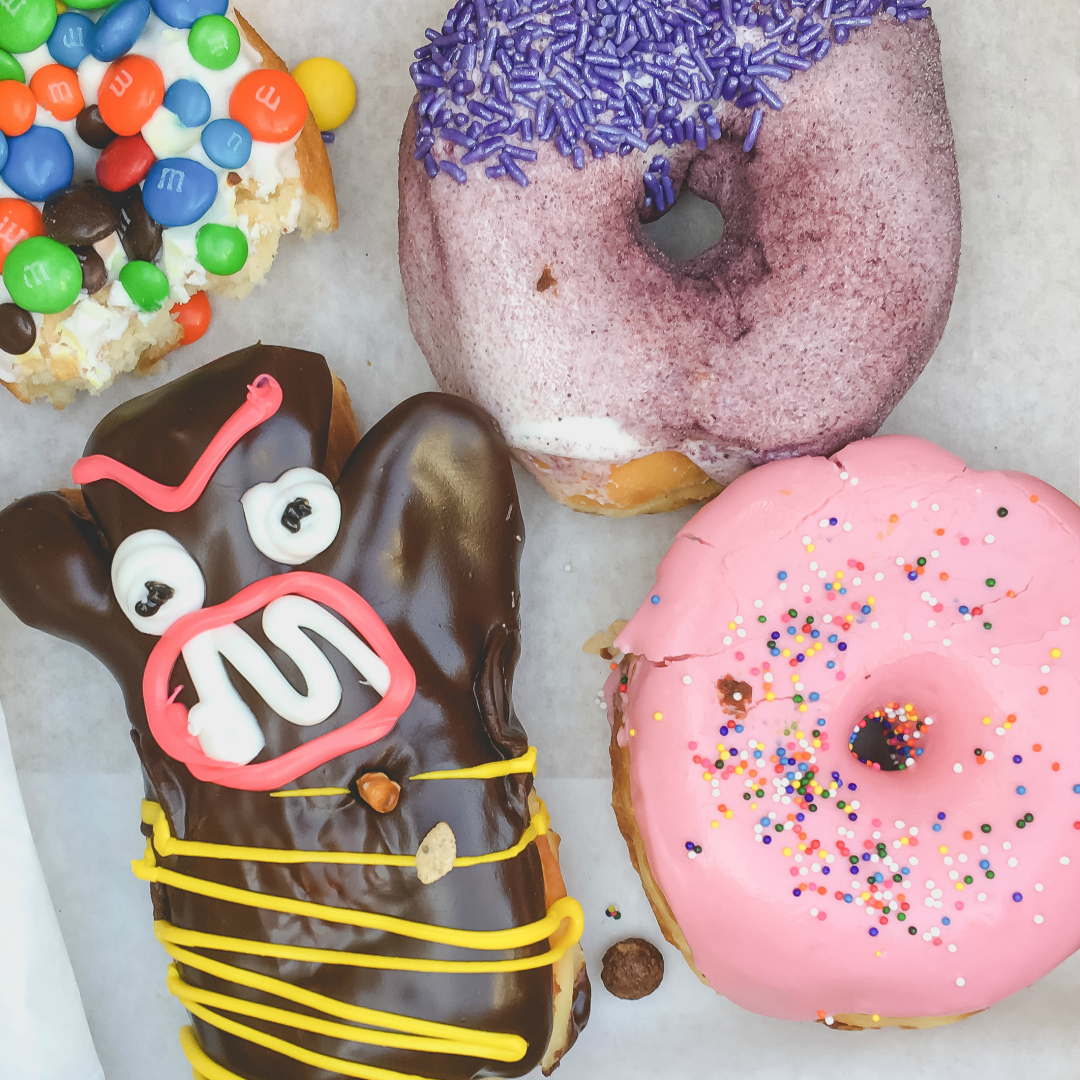 We arrived about a hour before general park opening, paid for parking and walked through CityWalk. We grabbed some VooDoo Doughnuts (they literally just opened in CityWalk). We got to the front gate about 20 minutes before it opened for general tickets (did you know if you buy your tickets online you can get in an hour early). We asked if we could go ahead and go in and they let us (warning…this might not always be the case and depends on who is scanning tickets).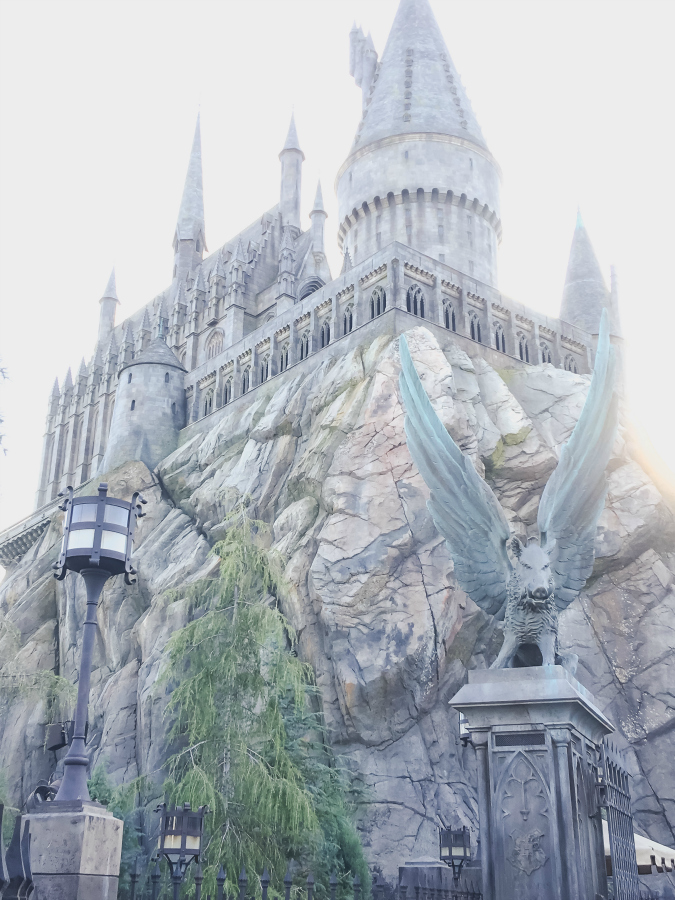 We headed straight for the Wizarding World of Harry Potter. We wanted to be there when the crowd was small. We pretty much walked straight onto both rides (so we saved our Front of the Line pass for later in the day).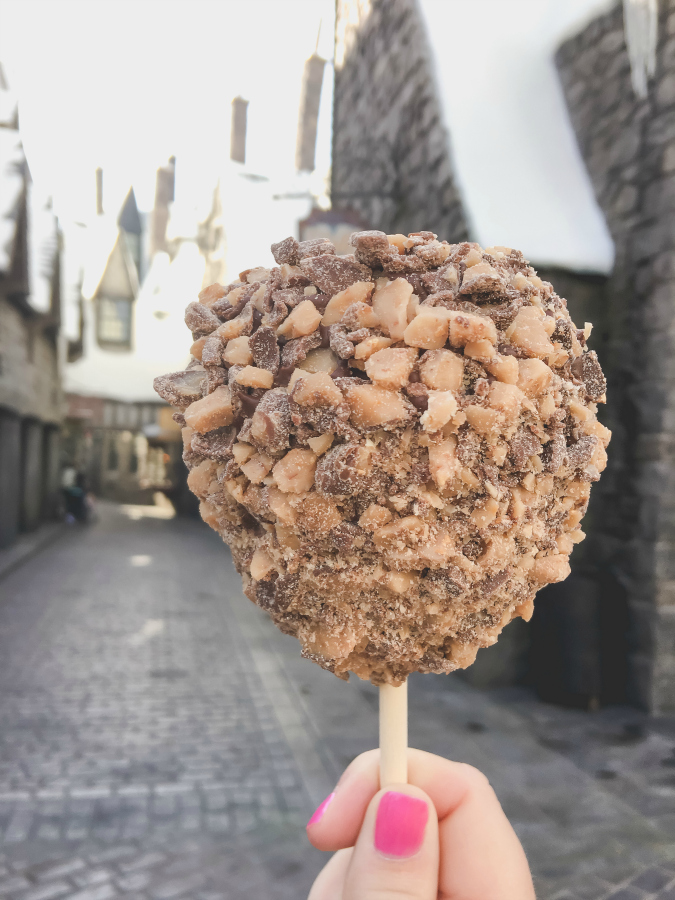 No time at Hogsmeade is complete without a Butterbeer and stop at Honeydukes for some delicious sweets.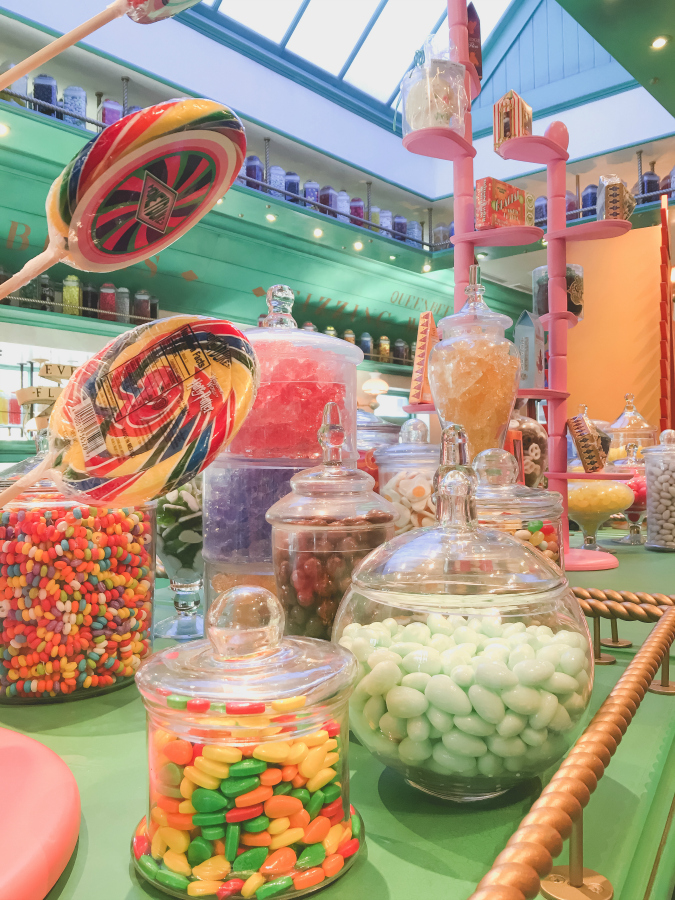 We then headed over to the Studio Tour even though the lines were pretty short, we knew we were only going to do it once so we used our passes to board immediately. The Studio Tour is unique to Universal Studios Hollywood and always a highlight. We saw everything from Knight Rider's Kit, Jaws, the Psycho House, Whoville, and so much more. It's definitely something that is a must do on every visit.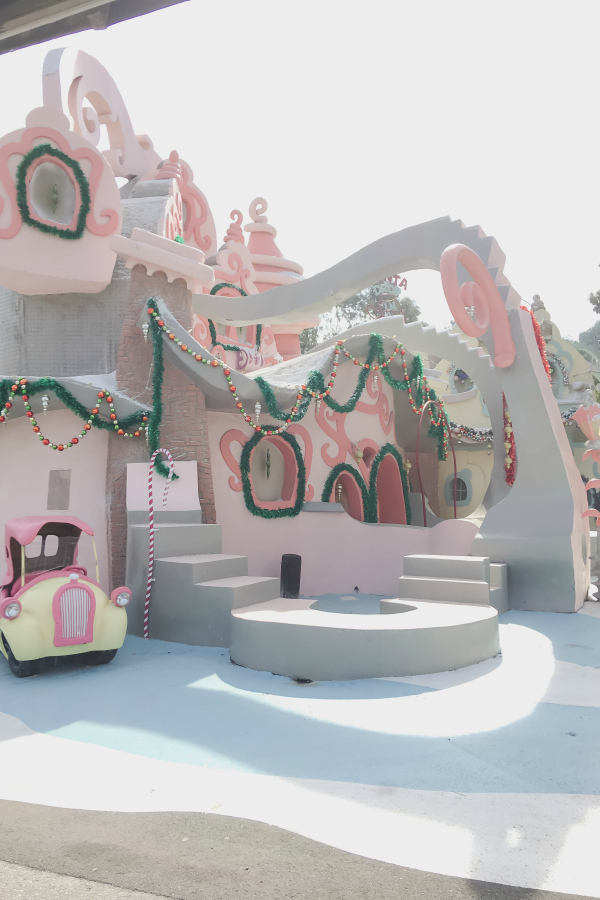 After the tour, we stayed on the Upper Lot for the Simpson's ride and lunch at Krusty Burger. Before our trip, I found an allergy friendly menu (check out this link too) and had planned to eat here for lunch because they offered a gluten free, dairy free meal. It wasn't cheap and they don't really offer a kid's menu here, but it was good and I appreciated the attention the manager gave my meal.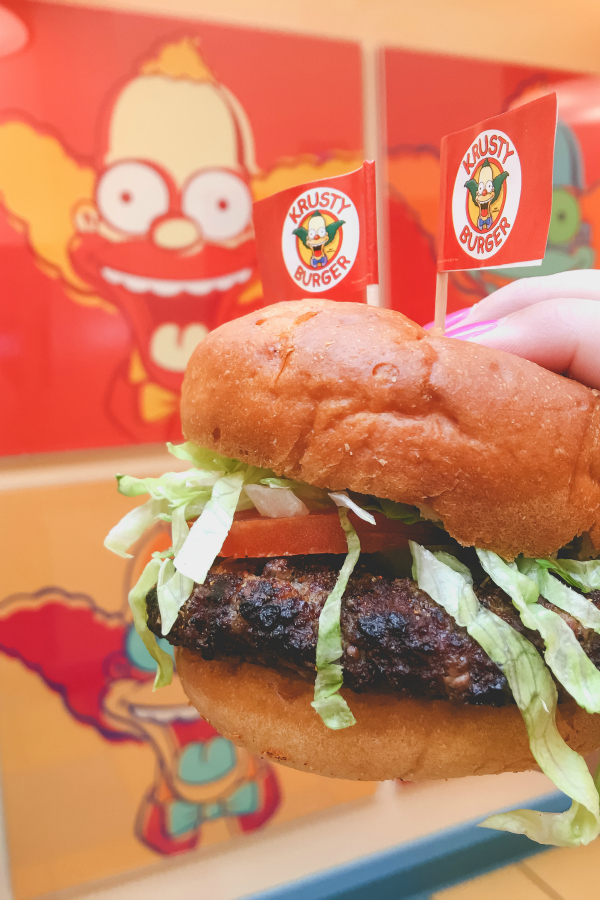 After lunch we headed over to the Minion's area for Despicable Me Minion Mayhem and a Freeze Ray. The Freeze Ray was the only sweet treat in the park that I could eat and it was totally worth it. It's a frozen mango, banana sorbet (gluten free & dairy free) served with a colored changing straw. So much fun…I almost went back for a second one.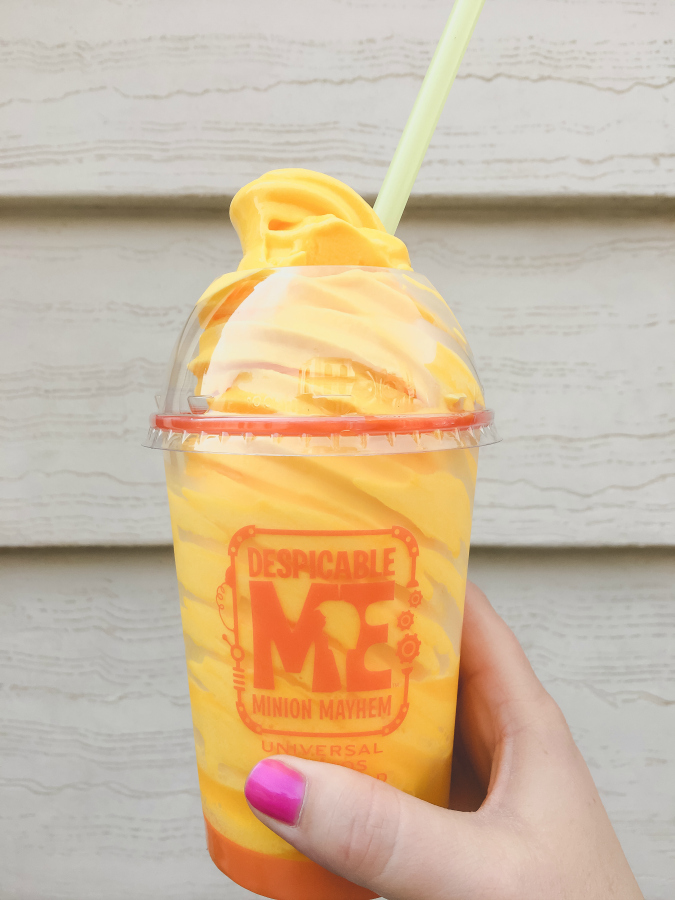 We tried to walk through the Walking Dead encounter, but it was too scary for the kids so we had use the secret exit in the queue line to leave the building. Hubby and I were bummed because we were really looking forward to it.
By now, the park is getting crowded and we headed down to the Lower lot and used our passes for Transformers-the Ride 3D, Jurassic Park-The Ride, and Revenge of the Mummy. We were pretty quick down on the lower lot and ended up going back up to the Wizarding World of Harry Potter where we finally used our passes for the rides, watched the Frog Choir and shopped in Ollivanders before leaving the park.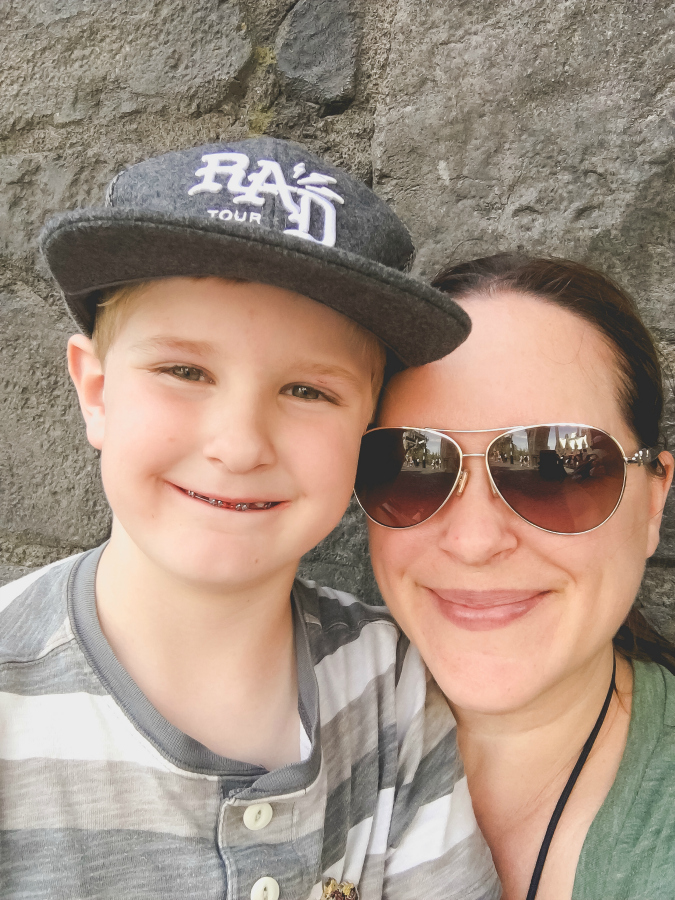 We ended our day with supper at CityWalk. There are lots of places to eat and we didn't even need a reservation. Although, during busy summer days or holidays it would be a wise idea to get a reservation if you want to ensure you get to eat at the restaurant you really want to.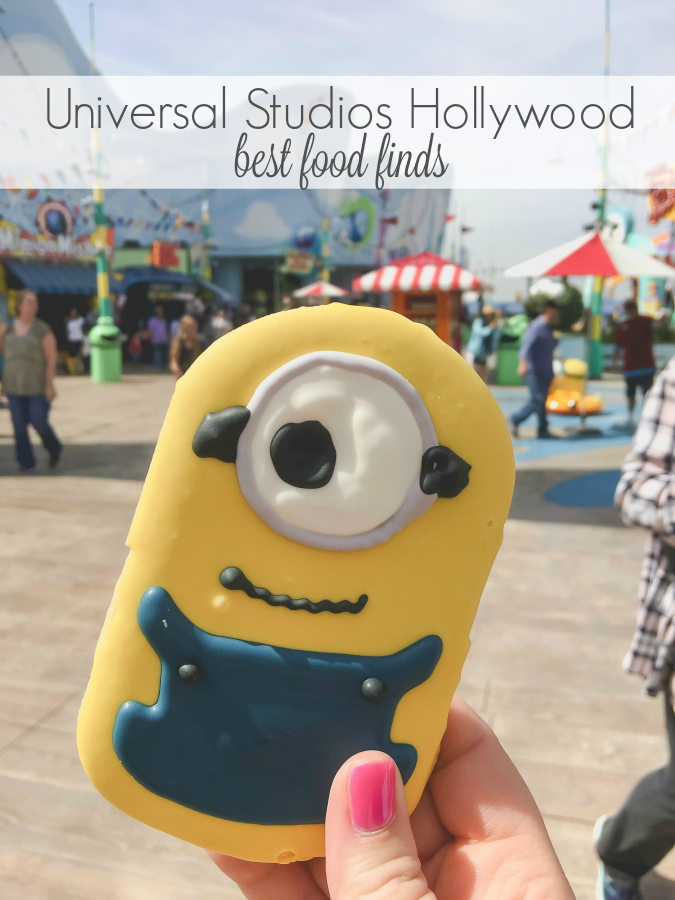 You'll find everything from fast food, to casual dining, to upscale dining. It was the perfect way to end our day.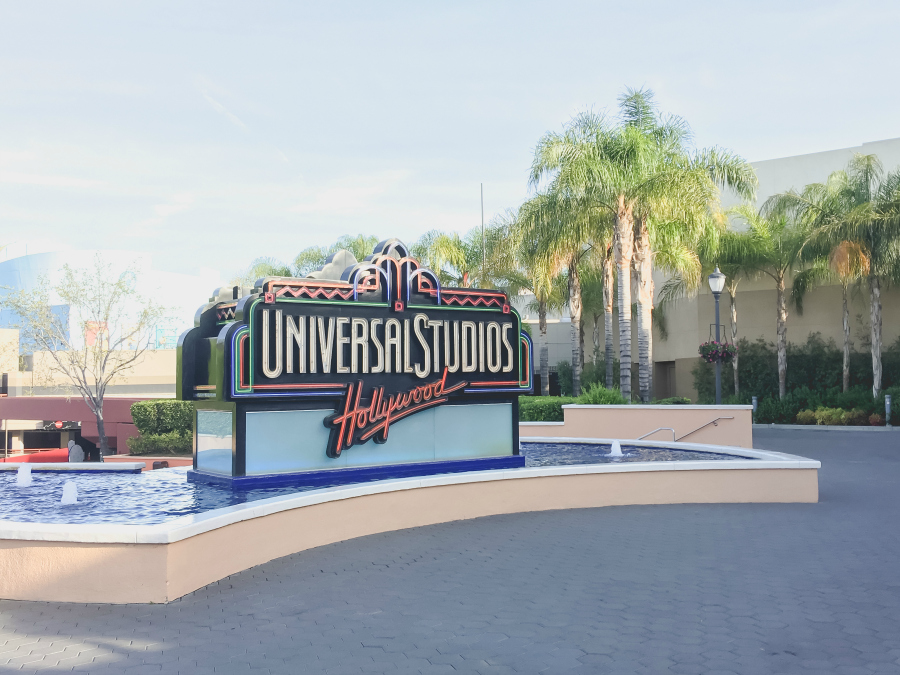 Disclaimer: Universal Studios provided my family with tickets and Front of the Line Passes. I was not compensated.