This post may contain affiliate links. Please read my disclosure.
Don't freak out about the color…these Skinny Greens Popsicles are sweet, delicious, nutritious, and might help you conquer those cravings.
Be sure to sign up for my email list….seasonal recipes in your inbox every week!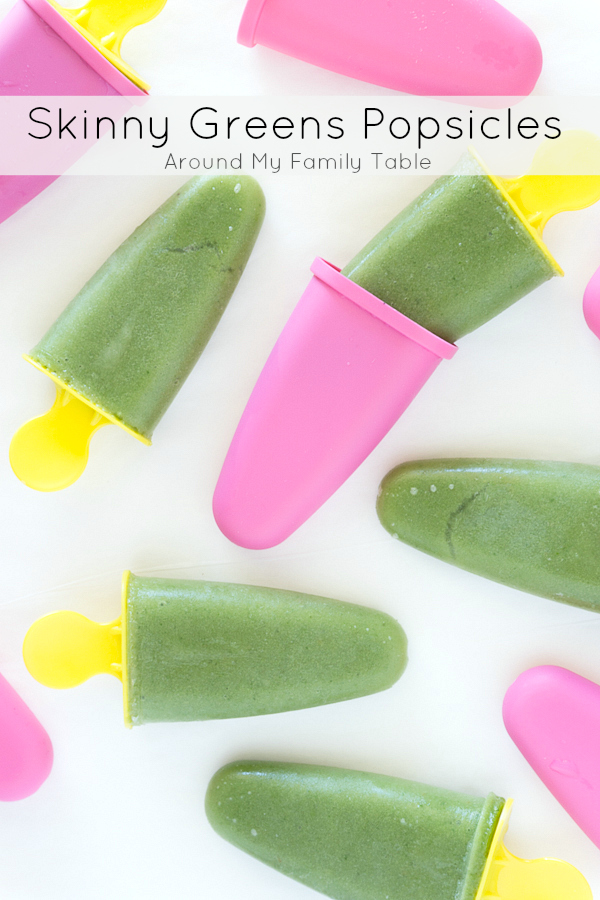 I struggle with afternoon munchies…big time. In the words of my tween, "The struggle is real, y'all!" Like…I could eat a super healthy lunch and have an amazing supper planned but when 2:30 hits I'm like a child who hasn't eaten in a week.
Unfortunately, that's not a good thing for me and to help control my crazy hunger and cravings I've started making healthy popsicles. I stockpile them in the spring because the kids starting eating them come summer time and I don't ever want to be without these delicious pops.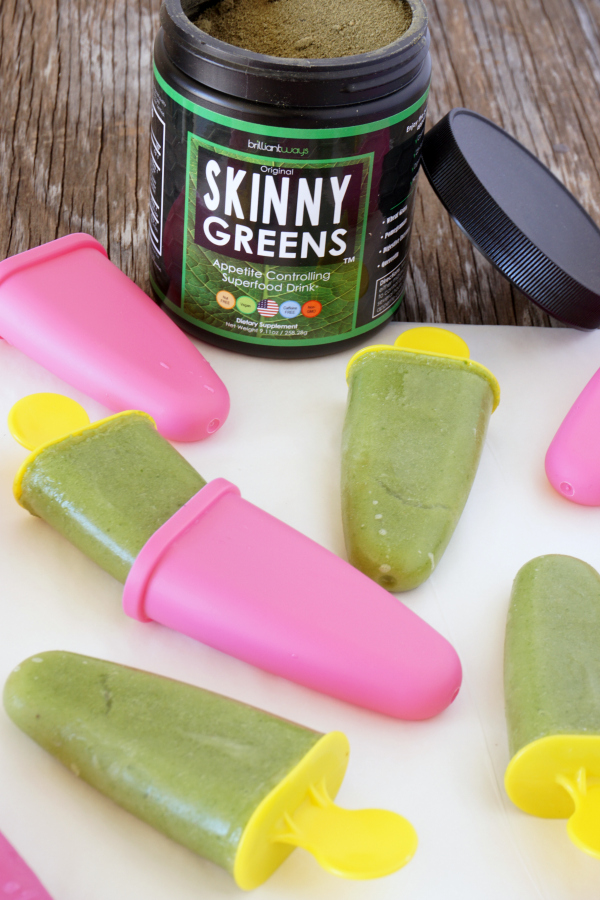 I've made super crazy popsicles, but I really enjoy the simple goodness of these. I've partnered with Brilliant Ways to really simplify my popsicles and smoothies. Let me tell you..you will love these. I promise! The Skinny Greens powder is an "appetite controlling superfood drink". It contains veggies, fruits, antioxidants, plus a little appetite control to get us past our weak times. Whether that's 2:30 in the afternoon, like me or if you get the 10pm munchies like my hubby. These popsicles will totally help.
Skinny Greens has so many amazing nutritional qualities that I add it to my smoothies and drinks just to help boost my nutrition.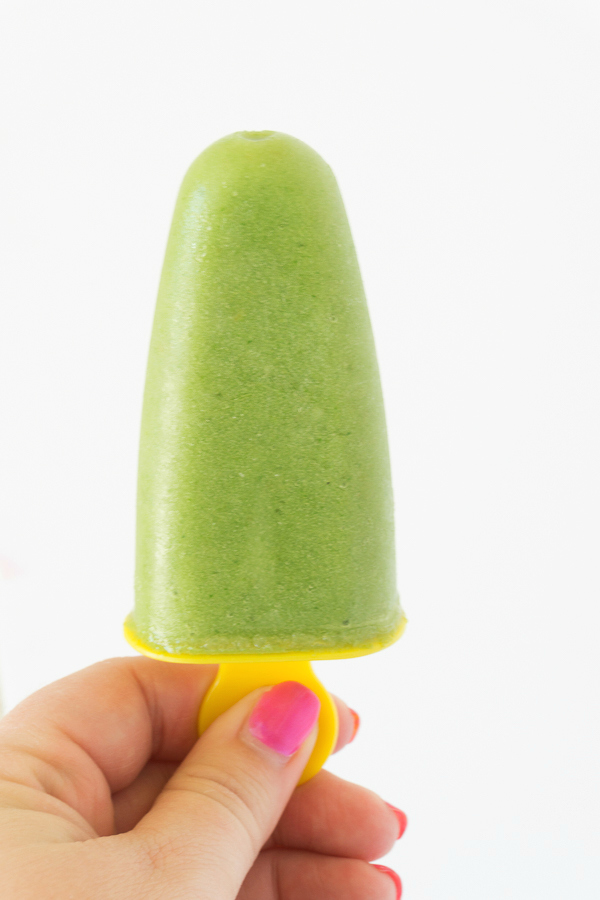 I love making these when my fresh fruit is nearing the end of it's shelf life. Ya know, all those super spotted bananas, the apples that are a little old, the grapes that no one will eat because they are little wrinkly, and the last of the bag of spinach….just throw it all in the blender with some yogurt and pineapple and a scoop of Skinny Greens and you're golden! I've even added a scoop of plain egg white protein powder too!
Of course, you and the kids have to get past the beautiful green color…so just tell them it has bananas, green apples, grapes, and pineapple (and forget to mention the spinach and other goodness). But, I think everyone in the family will love it. And with no sugar added you'll be happy to have everyone snacking on these pops.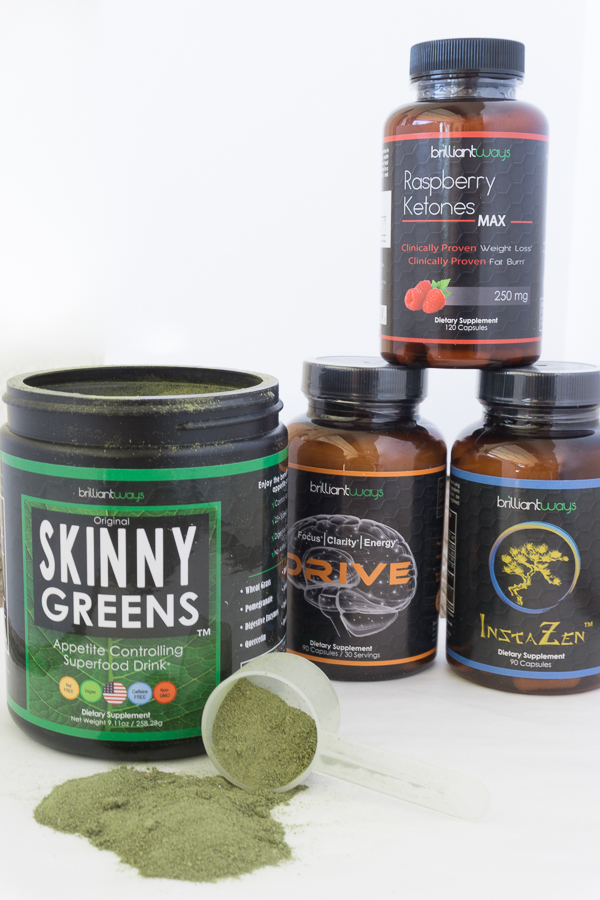 Y'all…you have to try these pops! And my friends over at Brilliant Ways are giving y'all 25% your order with code: familytable
Looking for more popsicle ideas? I've got a whole bunch of simple popsicle recipes, including over 70 Healthy Popsicle Recipes that your kids will love.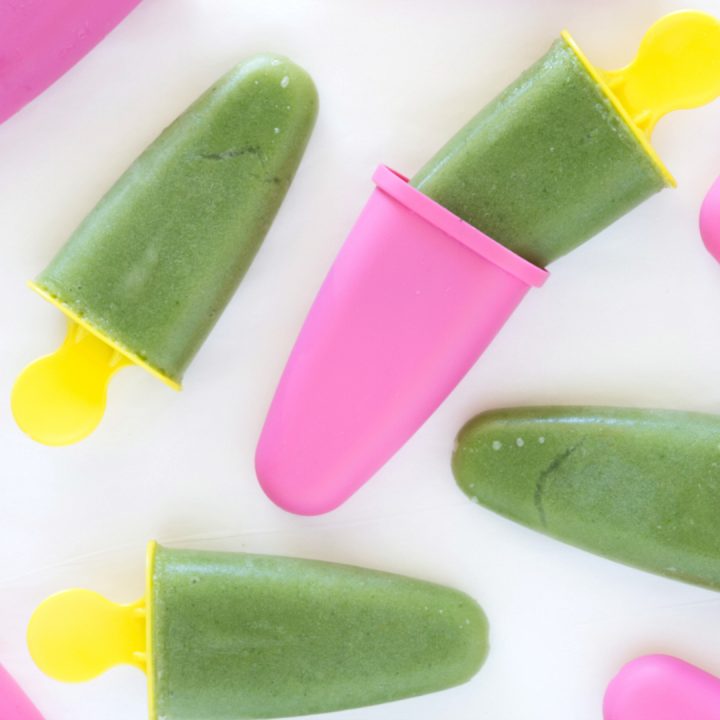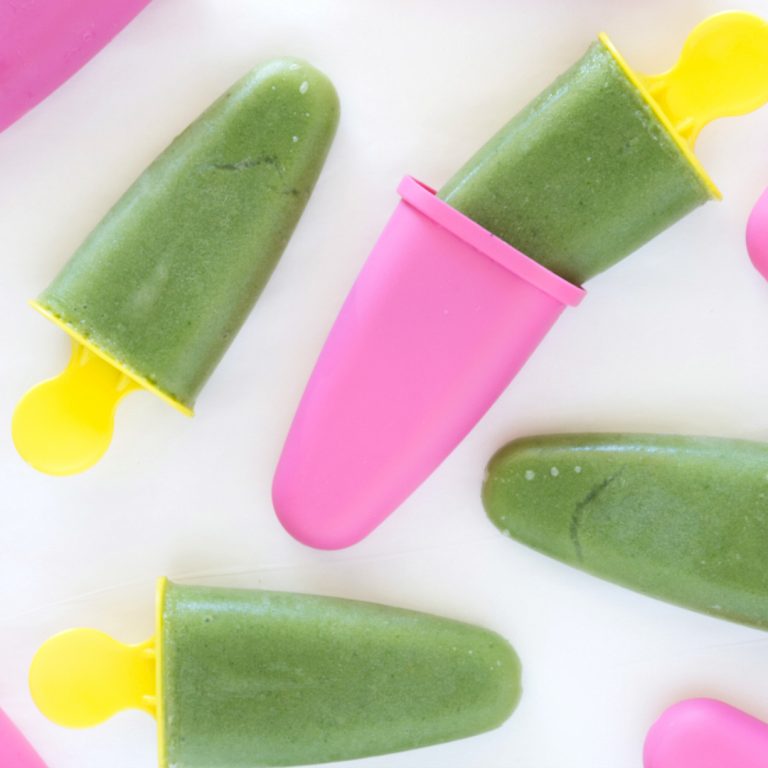 Skinny Greens Popsicles
Total Time:
4 hours
8 minutes
These Skinny Greens Popsicles are sweet, delicious, nutritious, and might help you conquer your sugar cravings.
Ingredients
1/2 cup plain yogurt
1/2 cup pineapple (fresh, frozen, or canned)
1 cup green grapes
1 green apple, seeded and diced
1 banana, peeled
2 cups fresh baby spinach, washed
1 scoop Skinny Greens Powder
1/2 cup water
1/2 cup ice (omit ice if using frozen pineapple)
Instructions
Place all ingredients in a blender and blend until smooth.
Pour into popsicle molds or small paper cups with a popsicle stick and freeze for 4-5 hours or until frozen solid.
Nutrition Information:
Serving Size:

1
Amount Per Serving:
Calories:

249
Total Fat:

3g
Saturated Fat:

1g
Cholesterol:

38mg
Sodium:

173mg
Carbohydrates:

44g
Sugar:

33g
Protein:

14g

Disclaimer: This recipe is in partnership with Brilliant Ways. I was provided product and was compensated for my time.