The white chocolate and cinnamon flavor of this Snickerdoodle Chex is scrumptious! I bet you can't eat just one handful!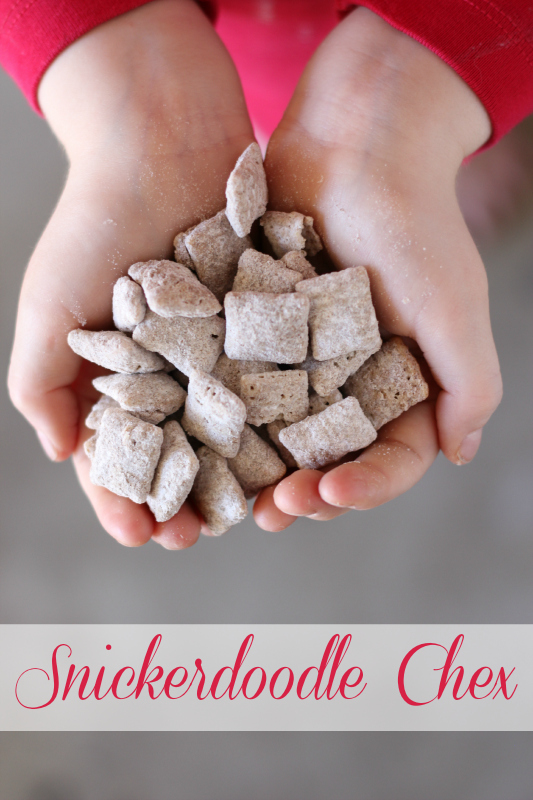 I didn't set out to create the most sinfully delicious snack, but it happened anyway.  I wan't planning on Snickerdoodle Chex, but it just sort of happened!  I don't know how it happened, but you can thank me later.  I was just trying to think of Christmas and winter flavors besides pumpkin and peppermint and then it hit me….cinnamon!  Lots of cinnamon!
I used vegan white chocolate chips, but any white chocolate chips will work just fine.  Just pick your favorite brand and go with it!  I made two huge batches in less than 10 minutes and they were both devoured the same day.  Yes….it was that good!  Don't say I didn't warn you!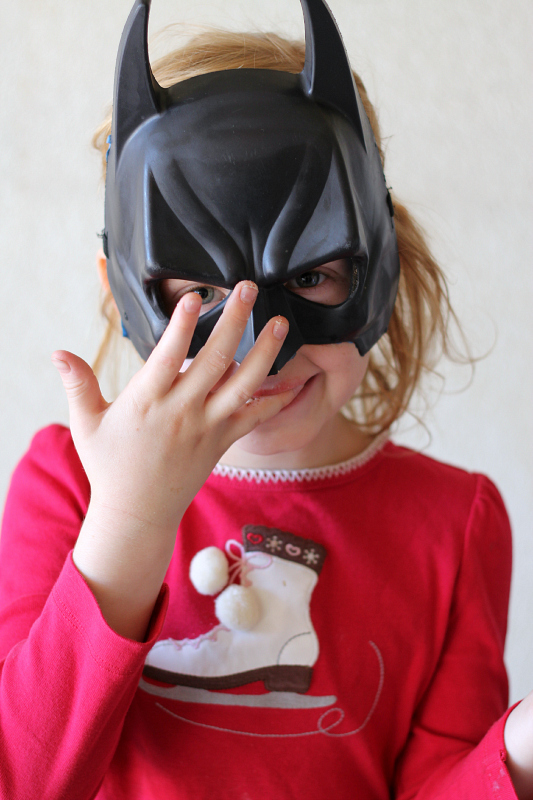 Isn't she just the most adorable thing EVER!  She's not mine, but one of my best friend's kids…her only daughter with three brothers.  She can totally hold her own.  My friend homeschools, but needed a sitter one day so all the kids came to play with me while my kids were at school.  Being the only girl, she totally plays with boys and on this day they were all dressed up in my son's superhero costumes and fighting with light sabers.  She was batman!
Well, I needed a little hand model and didn't want to wait until my kids got home, so I grabbed her and snapped a few photos.  I couldn't help but snap the above photo to show what my model looked like 2 seconds after I said, "all done."  The kids ate most of the mix in the short two hours they were at my house….their mom was less than thrilled with all that sugar…but hey, what are best friends for?!?!  Sugar 'em up and send 'em home!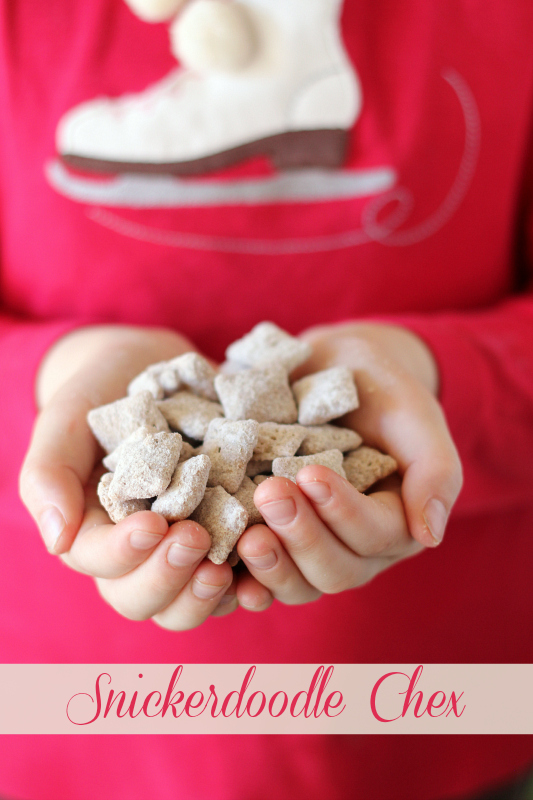 Join the Club!
Get delicious recipes delivered straight to your inbox each week! Plus learn how to take back suppertime in your home.

And get started with my NEW Take Back Suppertime 5-Day Jump Start Guide.