This post may contain affiliate links. Please read my disclosure.
My Southern heart skipped a beat when I ate my first slice of my Bacon Bourbon Chocolate Pecan Pie.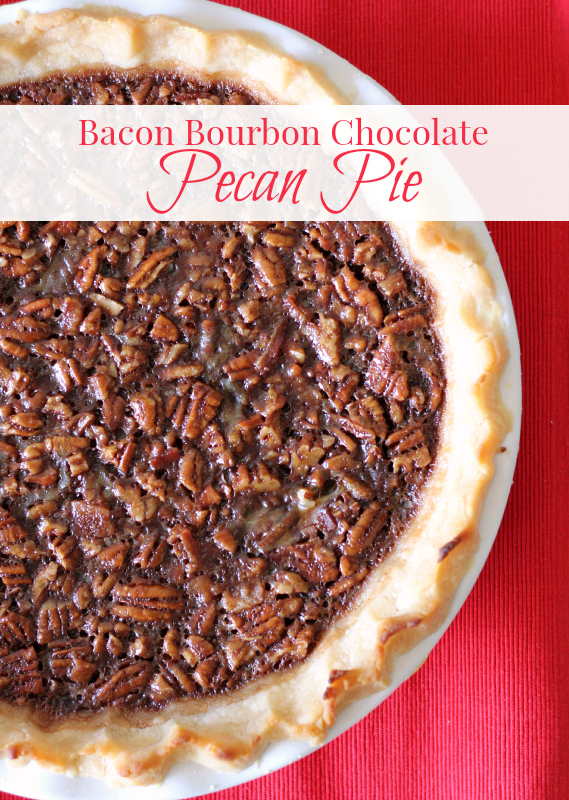 I make several pecan pies every year for the holidays, I've even made chocolate pecan pie in the past. It's honestly the only pie I eat.
About a month ago, I woke up from a dream and had this recipe in my head. I don't know if I feel asleep with the TV and overheard it or if my dreams are really this visionary, but let me tell you…life is not compete until you have a slice of my bacon bourbon chocolate pecan pie. It's everything I love about pecan pie, but it's jacked up with lots of chocolate, a splash of bourbon, and tons of bacon crumbles.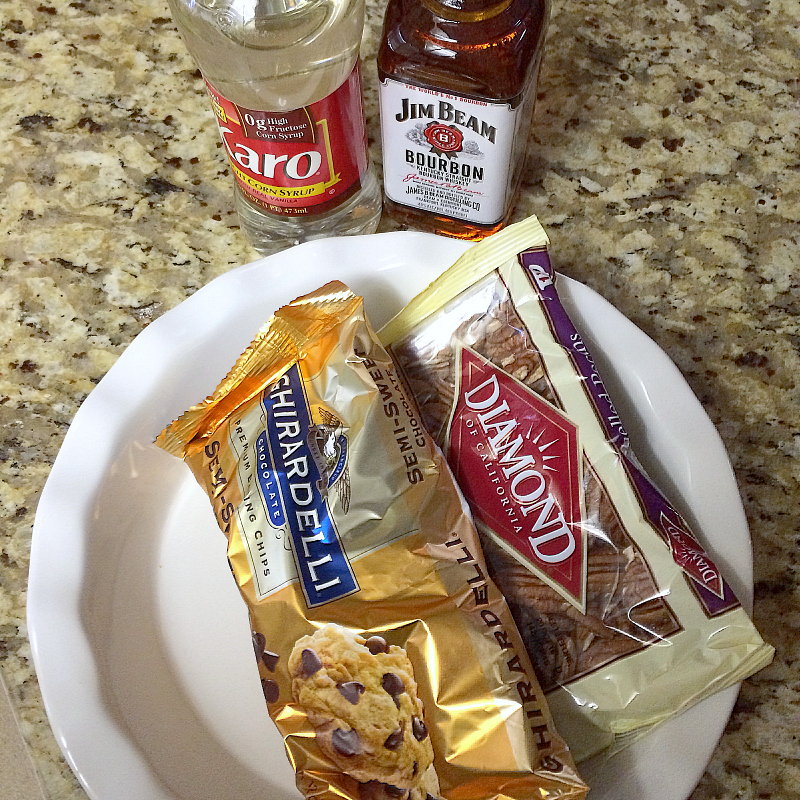 I always use Karo Syrup for my pecan pies, but I'm super excited to try it on my Christmas ham this year. Doesn't that sound amazing? A glazed ham will go perfectly with this pie. Yes, it's always about the pie. I grew up watching my mom make pecan pies with Karo syrup, so it's no surprise that I love it too. I don't think I've ever used another brand.
I tend to be pretty brand loyal and I keep a bottle on hand all year long. Hubbyman likes to make quick flavored syrups for the kids Saturday morning pancakes.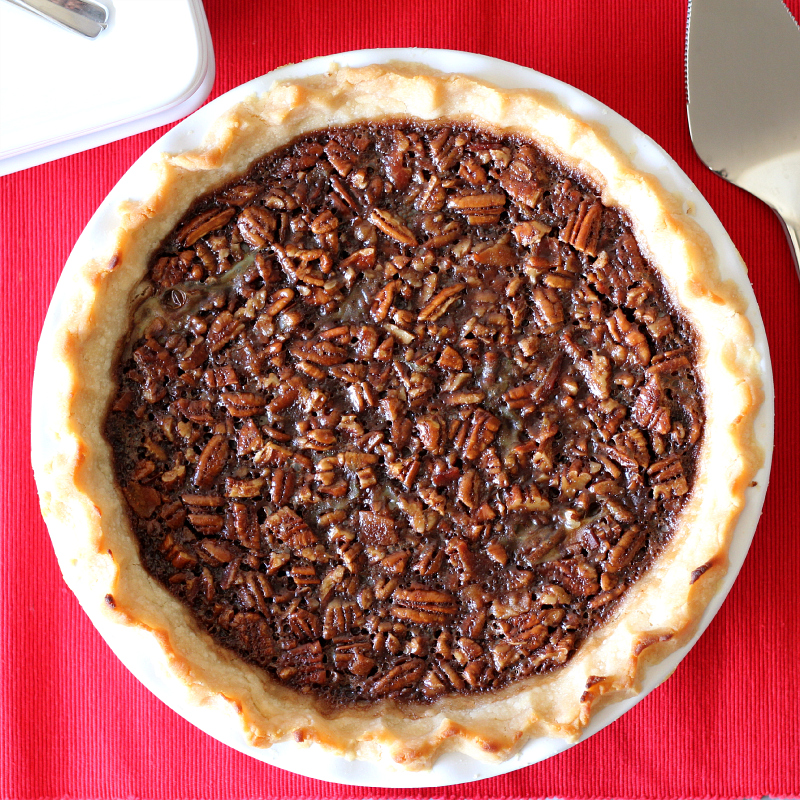 I believe that cooking and baking from scratch is an easy way to treat yourself, family, and friends to amazing food! Fleischmann's Yeast and Karo Syrup make it easy to "bake" someone happy this holiday season!