This post may contain affiliate links. Please read my disclosure.
Dig out your green shirts and corned beef because St. Patrick's Day is right around the corner and I've gathered my favorite St. Patrick's Day Menu and Celebration Ideas.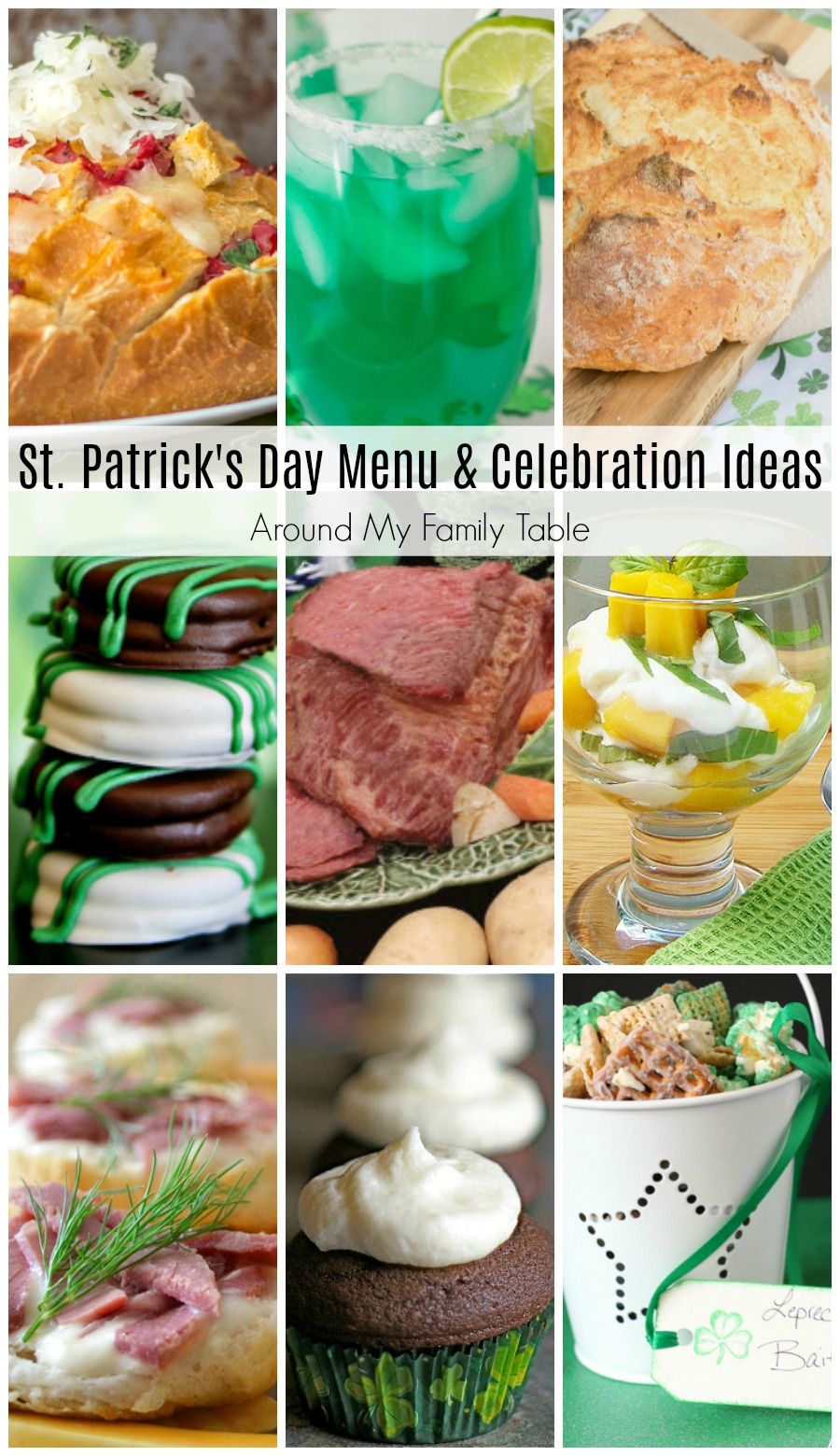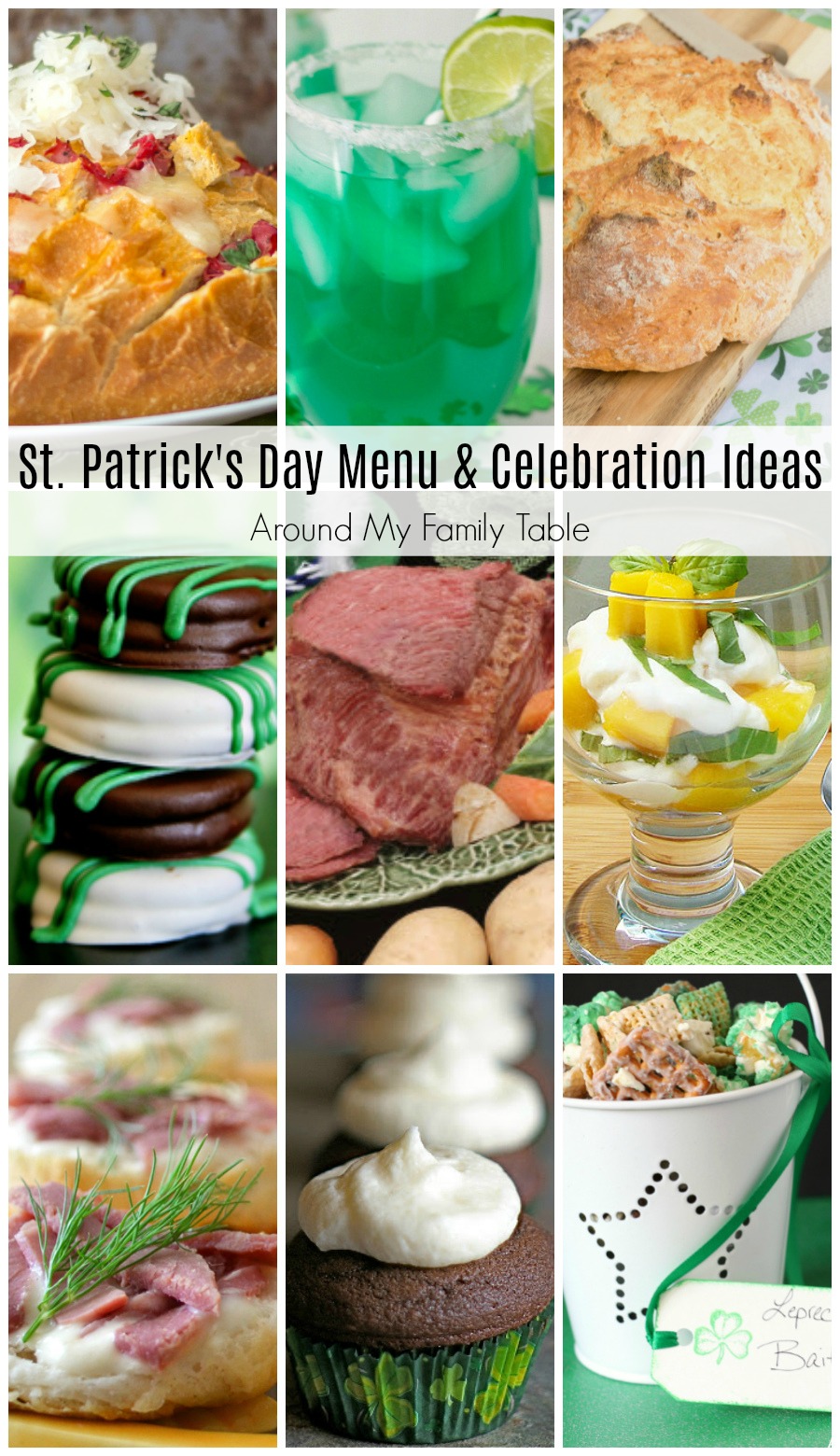 St. Patrick's Day Menu and Celebration Ideas
It's time to sort through your closet for something bright green to wear while you fill a cold mug with your favorite beer! St. Patrick's day is coming up fast and there is no better excuse to enjoy a drink with friends. Bottoms up!
I seriously love St. Patrick's Day! It is so much fun and the kids absolutely love the extra attention on a holiday that most people just don't celebrate. I'm always looking for new delicious foods, original crafts, creative tables, and kid friendly ideas for this under appreciated holiday. Since I was already scouring all my files and my favorite sites to prepare this year's plans, I thought it would be fun to share all my favorite St. Patrick's Day Menu and Celebration Ideas that I found along the way. I'm sure you'll like them just as much as I do.
We all love the family meals at Thanksgiving, Christmas, and Easter. Why not invite your loved ones over for a delicious St. Patrick's Day feast? Imagine a beautifully themed table set with traditional Irish cuisine and a few carefully chosen ales. Any excuse for a party, right? Of course, if you aren't up for hosting another get together this year, you can always use this list to find some fun ideas to share with your kiddos. Whether it is with a little leprechaun mischief, some festive crafts, or tasty treats for a sweet dessert, you're family will love the added excitement. Hope you all enjoy a fun-filled St. Patrick's Day!
What is the Most Traditional St. Patrick's Day Meal?
Irish-Americans celebrate St. Patrick's Day with corned beef and cabbage. However, in Ireland, they tend to celebrate the day with a leg of lamb, shepherd's pie, or even smoked salmon. True soda bread does not include raisins or caraway seeds. And the sides include roasted root vegetables. Keep reading to find the perfect recipe for your celebration.
St Patrick's Day Breakfast Ideas
Mango and Basil Breakfast Parfait
Irish Potato Cakes (Boxty with Roket & Fried Egg)
Green Eggs and Yam
Sweet Matcha Almond Oatmeal
St Patrick's Day Dinner
Slow Cooker Corned Beef Recipe
Corned Beef & Cabbage
Grilled Reuben Sandwiches
Irish Tacos
Guinness Glazed Corned Beef
Salsa Verde Lasagna
Traditional St Patrick's Day Corned Beef and Irish Soda Bread
Corned Beef Shepards Pie
St Patrick's Day Side Dishes
Irish Soda Bread
Gluten Free Irish Soda Bread
Ruben Pull Apart Bread
Green Fruit Salad
Healthy Corned Beef Canapes
Traditional Irish Soda Bread Flemings Prime Steakhouse Potatoes
St Patrick's Day Party Food Ideas
Dark Chocolate Guinness Fudge
Chocolate Mint Fudge
St Patrick's Day Pretzels
St Patrick's Day Rice Krispies Treats
Black & Tan Cupcakes
Chocolate Mint Trifle
Leprechaun Bait
Mint Chocolate Chocolate Chip Pizza
Shamrock Macarons with Baileys
Mini Grasshopper Pies
Spinach Ice Cream
Double Chocolate Brownie Roll Out
Double Chocolate Mint Dessert
St Patrick's Day Drinks
Grasshopper Jello Shots
Green Monster Smoothies
Leprechaun Coolers
Drinks for St. Patrick's Day
Grasshopper Cocktail
St Patrick's Day Celebration Ideas
Celebrating St. Patrick's Day
Celebrating St. Patrick's Day with Kids
St Patrick's Day Crafts
St. Patrick's Day Activity Placement Printable
Irish Shrinky Dink Necklaces and Pins
DIY St. Patrick's Day Stamp
St. Patty's Rag Wreath
Quick & Easy St. Patrick's day Craft
DIY Lucky Chocolate Covered Oreos (and printable)
DIY Craft Decor
St. Patrick's Day Wreath
St Patrick's Day Table Ideas
DIY Table
St. Patrick's Day Table
Potato Place Holders
Irish Authors Table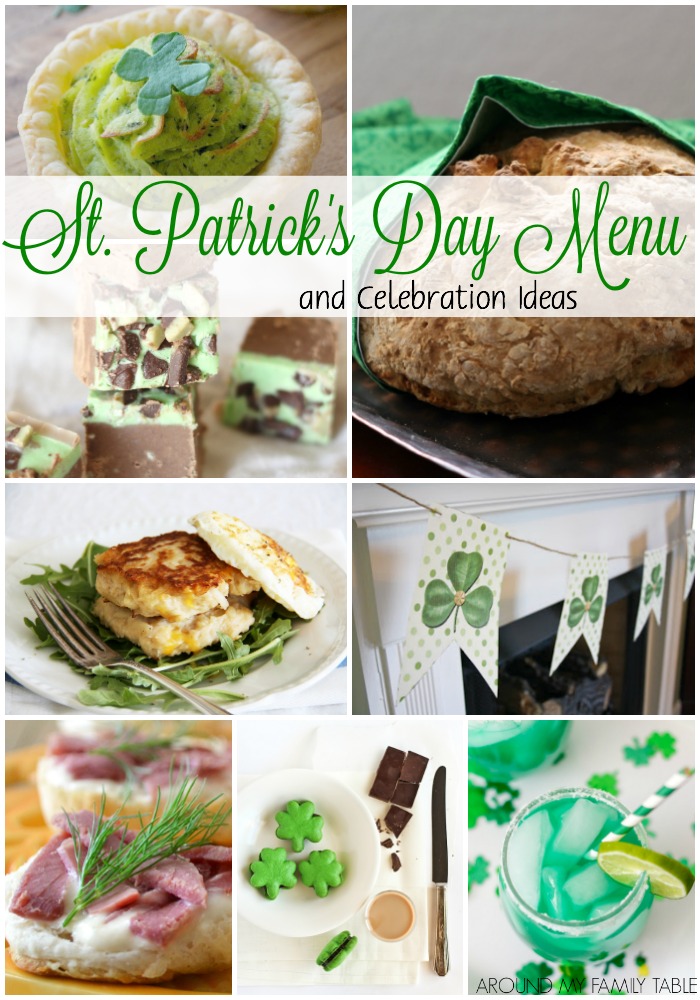 Never worry about dinner again....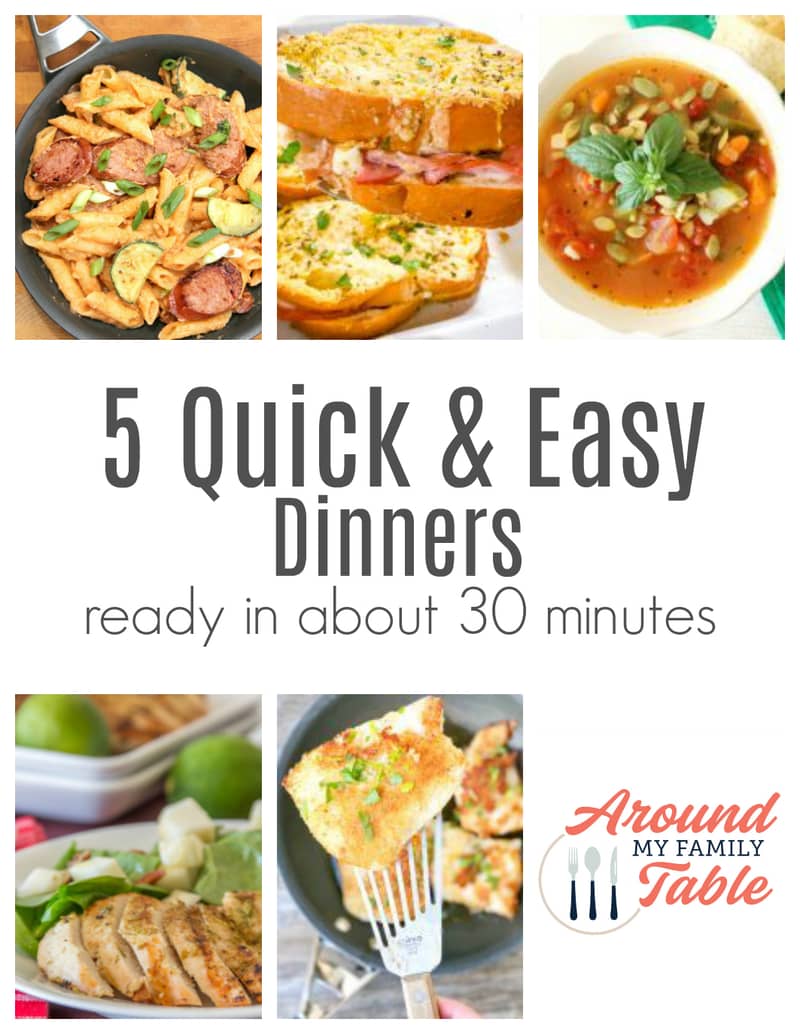 Subscribe to get my 5 favorite Quick & Easy dinner recipes and FREE weekly meal plans