This post may contain affiliate links. Please read my disclosure.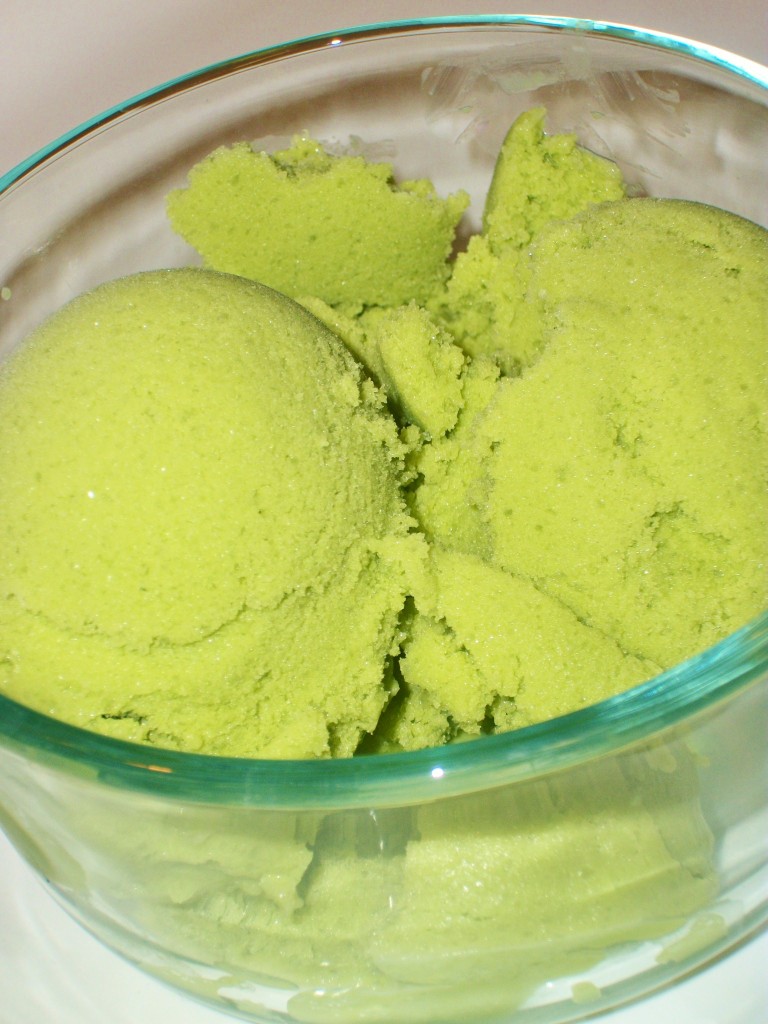 Ha! Do I have your attention now? Since I am doing a week of St. Patrick's Day ideas, I thought I would throw this one in. I promise you can't taste the spinach!
We went to Costco last week and BlendTec,
which is an awesome blender, had a display and the pitchman was making this Spinach Ice Cream. We were all skeptical, but I knew that I secretly put all sorts of veggies in my smoothies and no one knew…..so I wondered if this could work as well?
YEP! Besides being bright green (and perfect for Thursday) you cannot tell there is any spinach in it. If you have a super picky eater just tell them you added food coloring or the leprechauns got it or come up with your own tall tale! I promise….you can't taste. My family happily gobbled it down at the store and then requested a batch of it the next day at home! I actually felt good about letting them eat it right before supper!
Spinach Ice Cream
3/4 cup half & half (I used fat free)
1/4 cup agave nectar
2/3 cup nonfat powdered milk (the guy used a vanilla protien powder)
2 cups spinach, lightly packed
1 1/2 tbls vanilla
2 1/2 -3 cups of ice
Combine all ingredients in your blender. Replace lid. Blend on med-high for about 20-30 seconds and high for an additional 20-30 seconds, until smooth.
Note: We ate it right away, but putting it in the freezer in a freezer-safe container for about 5 hours really helped it set up and gave it a more firm consistency.