This post may contain affiliate links. Please read my disclosure.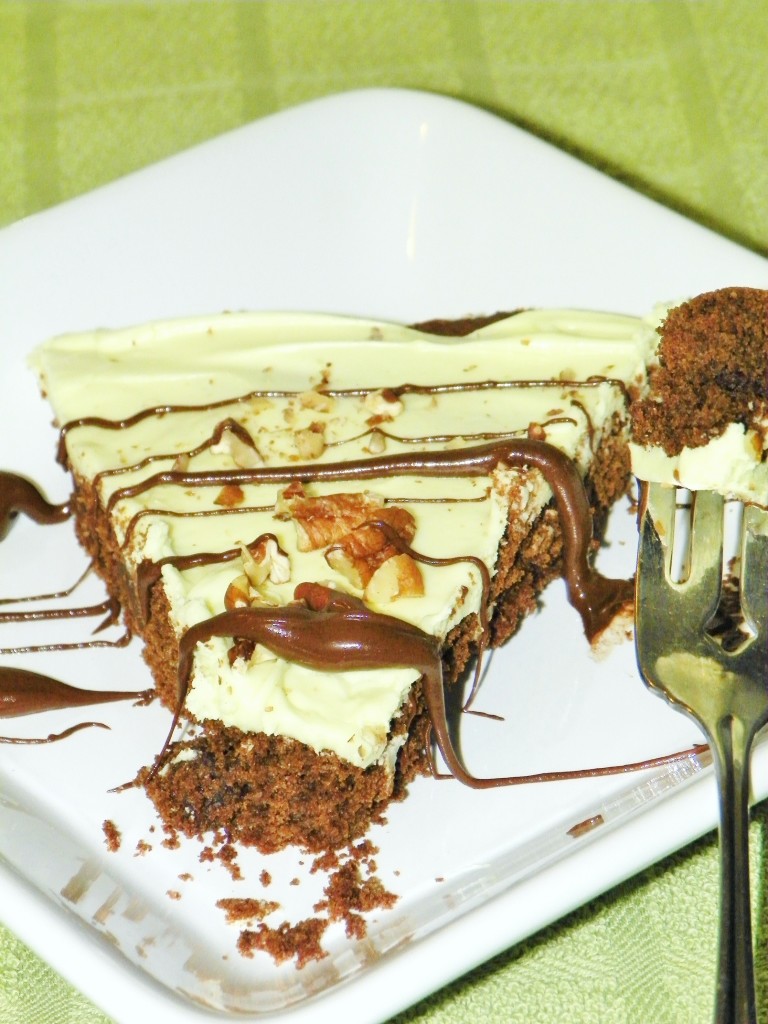 Starting today, I am sharing some of my favorite recipes for St. Patrick's Day! We are Irish, so this is a special holiday for us and we go all out. This is one of my favorite holidays!
This recipe is super easy to make. You can easily use store bought cookie dough or a brownie mix, but I like to make it from scratch, I've included a tasty brownie recipe for you to try. I like to make it in a cookie pan
that is specifically made for making those giant cookies you see at the mall. If you don't want to go all out, just use brownies in a 9×13 pan or bake individual cookies…but the presentation of the giant cookie is awesome.
St Paddy's Mint Chocolate Chocolate Chip Pizza
Brownies
2 cups sugar
1-3/4 cups all-purpose flour
½ cup baking cocoa
1 tsp salt
5 eggs
1 cup vegetable oil
1 tsp vanilla extract
1 cup (6 oz) semisweet chocolate chips
In a mixing bowl, combine the first seven ingredients; beat until smooth. Gently mix in chocolate chips. Pour into a greased cookie pan or a 13 x 9 in. baking pan. Bake at 350 for 15-20 minutes or until a toothpick inserted near the center comes out clean. Cool in pan on a wire rack.
Mint Frosting
1 lb powdered sugar
1/4 tsp peppermint oil (~1 tsp peppermint extract)
1/2 c butter, softened
2 tbls light karo syrup
1 tsp clear vanilla extract
1-2 tbls milk
green food coloring *
dash salt
opt-chopped pecans, melted chocolate chips
Combine all in a large bowl. Mix thoroughly, until fluffy with a stand mixer or hand held mixer. More milk can be added to reach desired consistency. Use to frost cooled cookie. Top cookie with chopped pecans and drizzle with melted chocolate chips.
* We don't use artificial food dyes here due to an allergy, so we use India Tree Natural Colors
.
.