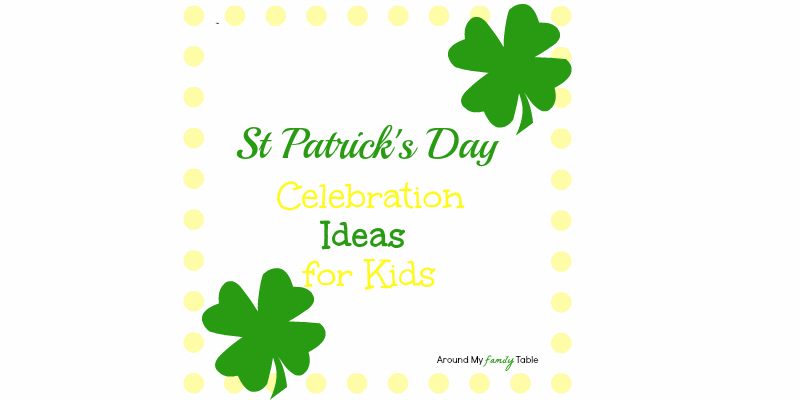 With a last name like O'Neal, we have to celebrate St Patrick's day.  Before we had kids, we just had corned beef and cabbage for supper and that was it.  But ever since we had our daughter (and now our son), we go all out.  Did you know that leprechauns visit the house and cause havoc.  I love surprising the kids with all the leprechaun naughtiness when they wake up.  Seriously…it's so much fun for them.  Celebrating St Patrick's Day with kids can be very elaborate or just a few fun tricks.  And since it's not a major (aka commercialized) holiday you can do as much or as little as you want and the kids will be impressed!
I have few ideas to share  from the past couple years.  It really is a ton of fun.  And tomorrow, I will share our corned beef and cabbage supper with you.   I've included some pictures from a couple years ago…I can't believe how my sweet little girl has grown in the past couple years. (Notice the lack of little man pictures…it's too crazy on holiday mornings to get pictures of both kids <sigh>.)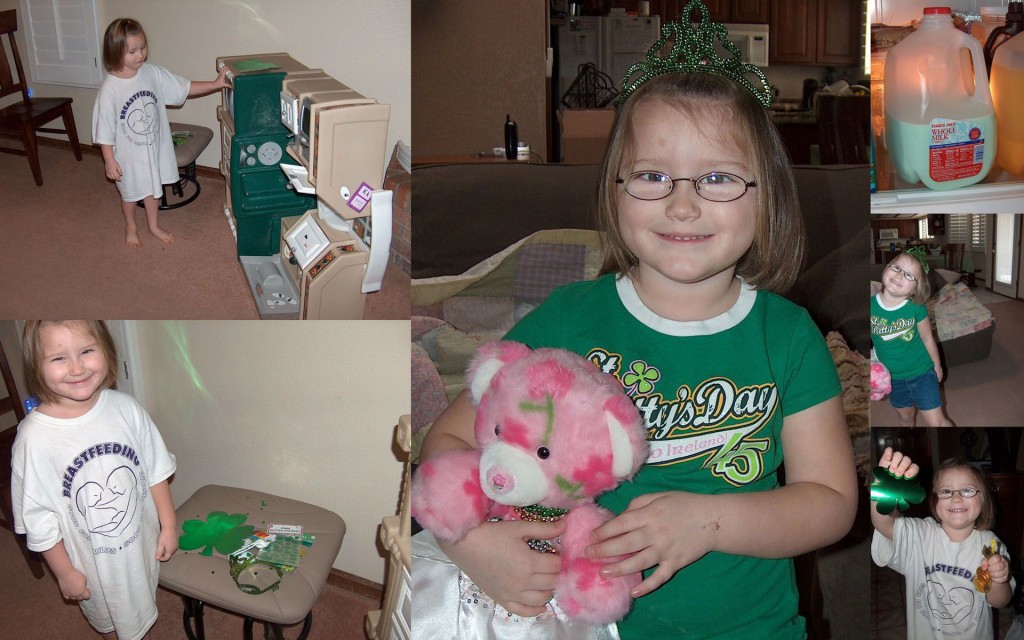 Here are some fun ideas for Celebrating St Patrick's Day with Kids:
-turn the toilet water green with food dye (aka Leprechaun tinkle) ( I will spare you the pictures of my toilet)
-turn the milk green with food dye
-Leprechauns are naughty and like to mess up the house/toys
-leave a trail of footprints leading to bags of chocolate gold
-leave a box of Lucky Charms or other green foods
-green toys/hair bows/clothes for the day
-set a trap to catch the Leprechaun (I've heard they like broccoli and other green veggies)
– plan some traditional Irish foods (or at least green ones) for the day (here are some St. Patrick's Day recipes)
What do you think?  Easy and fun, right?  You should definitely give some of these a try and surprise the kids on March 17th!
Join the Club!
Get delicious recipes delivered straight to your inbox each week! Plus learn how to take back suppertime in your home.

And get started with my NEW Take Back Suppertime 5-Day Jump Start Guide.