This post may contain affiliate links. Please read my disclosure.
Celebrating St. Patrick's Day with Kids is so much fun. Today, I'm sharing my family's favorite kid-friendly St. Patrick's Day traditions with y'all.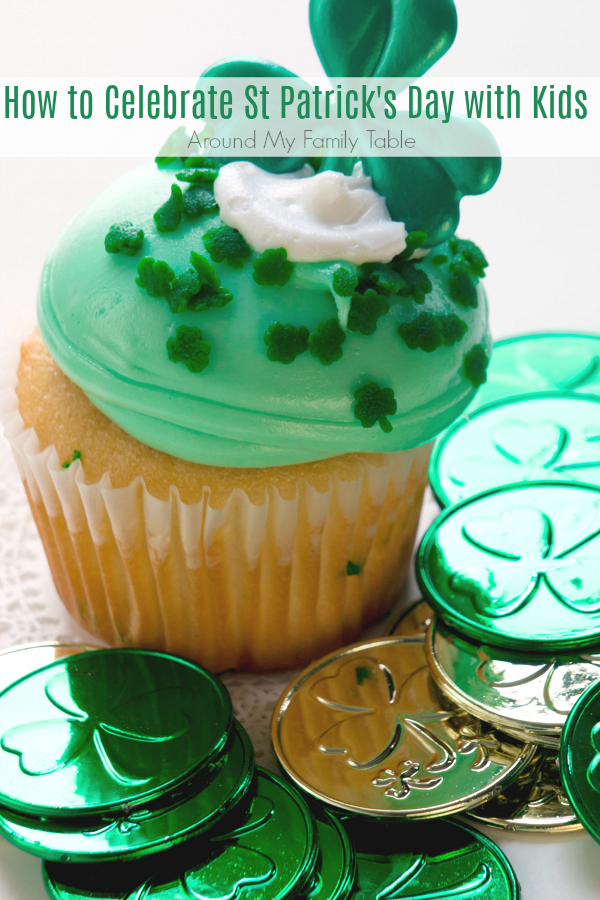 Celebrating St Patrick's Day with Kids
With a last name like O'Neal, we have to celebrate St Patrick's day. Before we had kids, we just had corned beef and cabbage for supper and that was it. But ever since we had children we go all out.
Did you know that leprechauns visit our house the night before St. Patrick's Day and cause tons of havoc? I love surprising the kids with all the leprechaun naughtiness when they wake up. Seriously…it's so much fun for them.
Celebrating St Patrick's Day with kids can be very elaborate or just a few fun tricks. And since it's not a major (aka commercialized) holiday you can do as much or as little as you want and the kids will be impressed!
Besides just the fun morning shenanigans, we have Corned Beef & Cabbage for supper with homemade Irish Soda Bread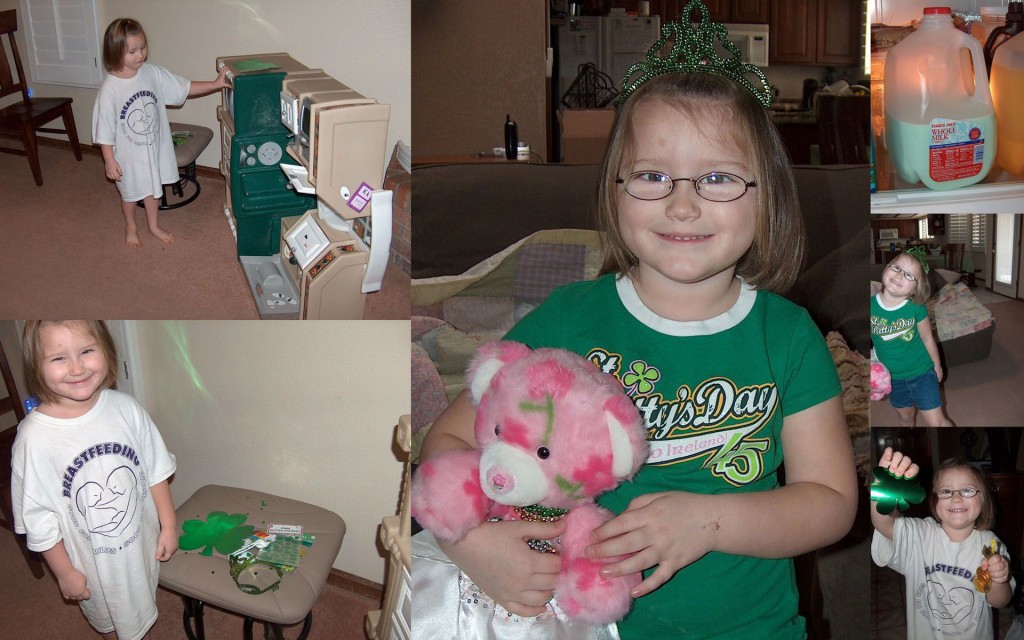 Leprechaun

Tricks Ideas

-Turn the toilet water green with food dye (aka Leprechaun tinkle). How to dye toilet water green: In a clean toilet add 8-10 drops of green food coloring, making sure it goes straight into the water. Do not swish or swirl or flush as the color will disperse on it's own and there will be a lovely bowl of green water in the morning.

-Turn the milk green with food dye, just add several drops to gallon (or partial gallon) of milk, put the lid on and shake. Return to the fridge.

-Leprechauns are naughty and like to mess up the house/toys. We've had leprechauns dump out the toy box, flip over little tables and chairs, pull clothes out of drawers, etc.

-Leave a trail of paper leprechaun footprints (or shamrocks) leading to bags of chocolate gold coins.

St. Patrick's Day Traditions for Kids
-Leave a box of Lucky Charms and other green foods on the table for breakfast. Sometimes you can find green snowball desserts too and those are always fun. We always have some sort of festive green cookies too.
-Buy some new green toys/hair bows/clothes for the day.
-Set a trap to catch the Leprechaun (I've heard they like broccoli and other green veggies) or try my Leprechaun Bait.
-Plan some traditional Irish foods (or at least green ones) for the day (here are some St. Patrick's Day recipes)
-Print off this placemat for the kids to play with during supper. Click the image below to get a clean, full size image to print.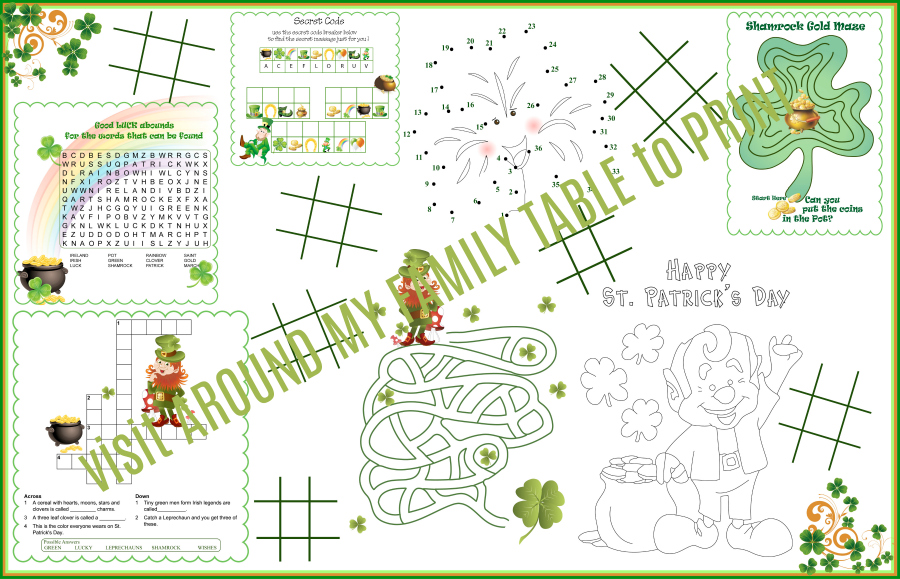 What do you think? Easy and fun, right? You should definitely give some of these a try and surprise the kids on March 17th!