This post may contain affiliate links. Please read my disclosure.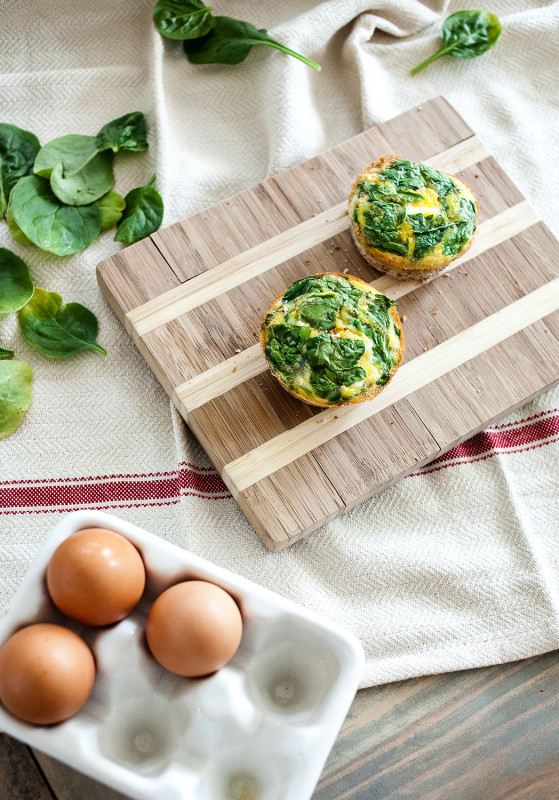 I really believe that baking is a form of therapy. It takes time, it's methodical and the results are fairly predictable if you follow a recipe right. It's an accomplishment with a reward that is most often immediate and always enjoyable.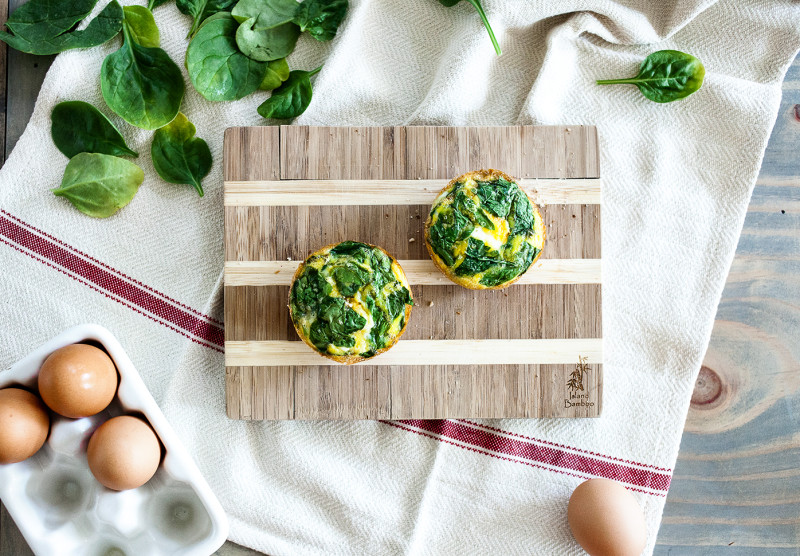 A quote from the movie Julie & Julia always comes to mind when I'm pondering this: "I love that after a day when nothing is sure, and when I say 'nothing' I mean nothing, you can come home and absolutely know that if you add egg yolks to chocolate and sugar and milk, it will get thick. It's such a comfort."
– Amy Adams as Julie Powell
It could be the predictability, it could be the anticipation of tasting something delicious, or it could simply be the fact that rolling up your sleeves and making something beautiful and edible is a uniquely satisfying creative outlet.
Any way you slice it, I love to bake. The thought of putting together a beautiful breakfast inspires me first thing in the morning. Even if it takes an hour of gathering ingredients, covering myself in flour and impatiently tapping my foot in front of the oven, it's a relaxing hour.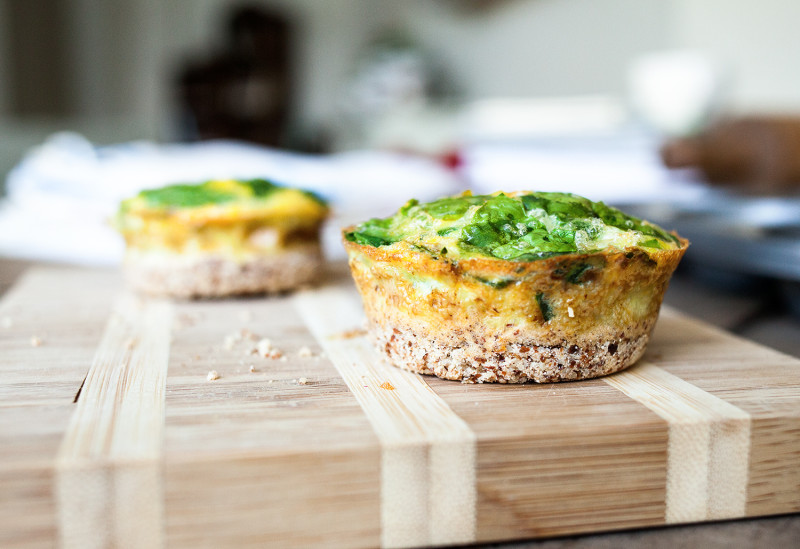 These healthy mini quiches are a great way to start the day. They're protein-rich with an almond crumble crust, and the egg and neufchâtel cheese filling with fresh spinach leaves adds a perfect blend of savory and bright flavors.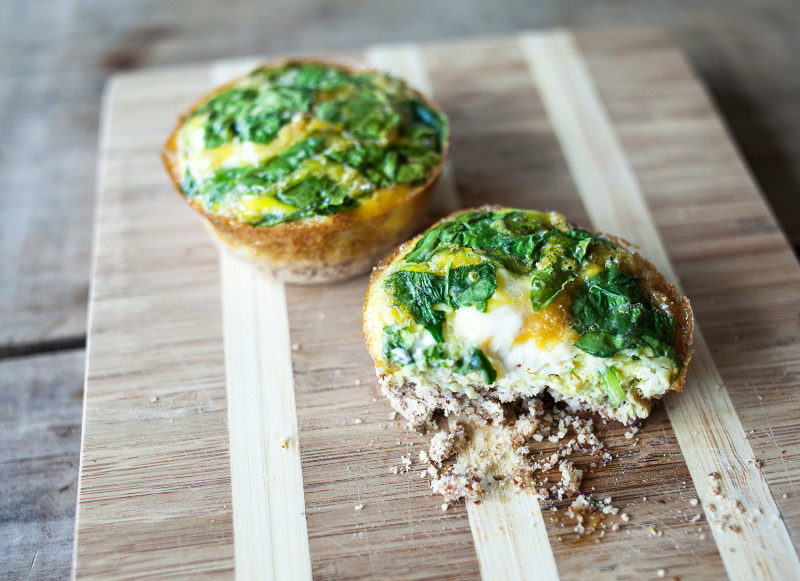 Do you find your time in the kitchen to be therapeutic? I'd love to hear about it!
Spinach + Neufchatel Mini Quiches with Almond Crumble Crust
Yields 1 serving (2 mini quiches)
2 tsp ground flax meal
1 tbsp coconut flour
24 almonds, finely ground
1 tsp unsweetened vanilla almond milk
2 large eggs
1/4 cup fresh spinach, chopped
1 tsp neufchâtel
Combine the flax meal, coconut flour, ground almonds and almond milk in a food processor. Pulse until the mixture resembles coarse crumbles, like a graham cracker crust. Divide the crumble mixture between 2 large muffin molds and firmly press into the bottom of each cavity.
Blend together the eggs and neufchâtel with a hand mixer or whisk, and then stir in the fresh spinach. Divide the egg mixture evenly between the 2 muffin molds.
Bake at 350 for 20-25 minutes until the egg has cooked through. Be sure to let them cool thoroughly before de-molding, or the crust may fall apart.
Nutrition:
calories: 370
fat: 25.7g
cholesterol: 343.2mg
sodium: 178.1mg
carbs: 12.7g
fiber: 9.1g
protein: 21.5g
sugar: 1.9g