This post may contain affiliate links. Please read my disclosure.
Wanna know what the Best Peach Desserts to Celebrate Summer are? Well, I've found 35 that I think y'all are gonna love!
When I think of summer fruit, one of the first fruits that I think of are peaches. Crisp, juicy, and delicious peach recipes just yell summertime!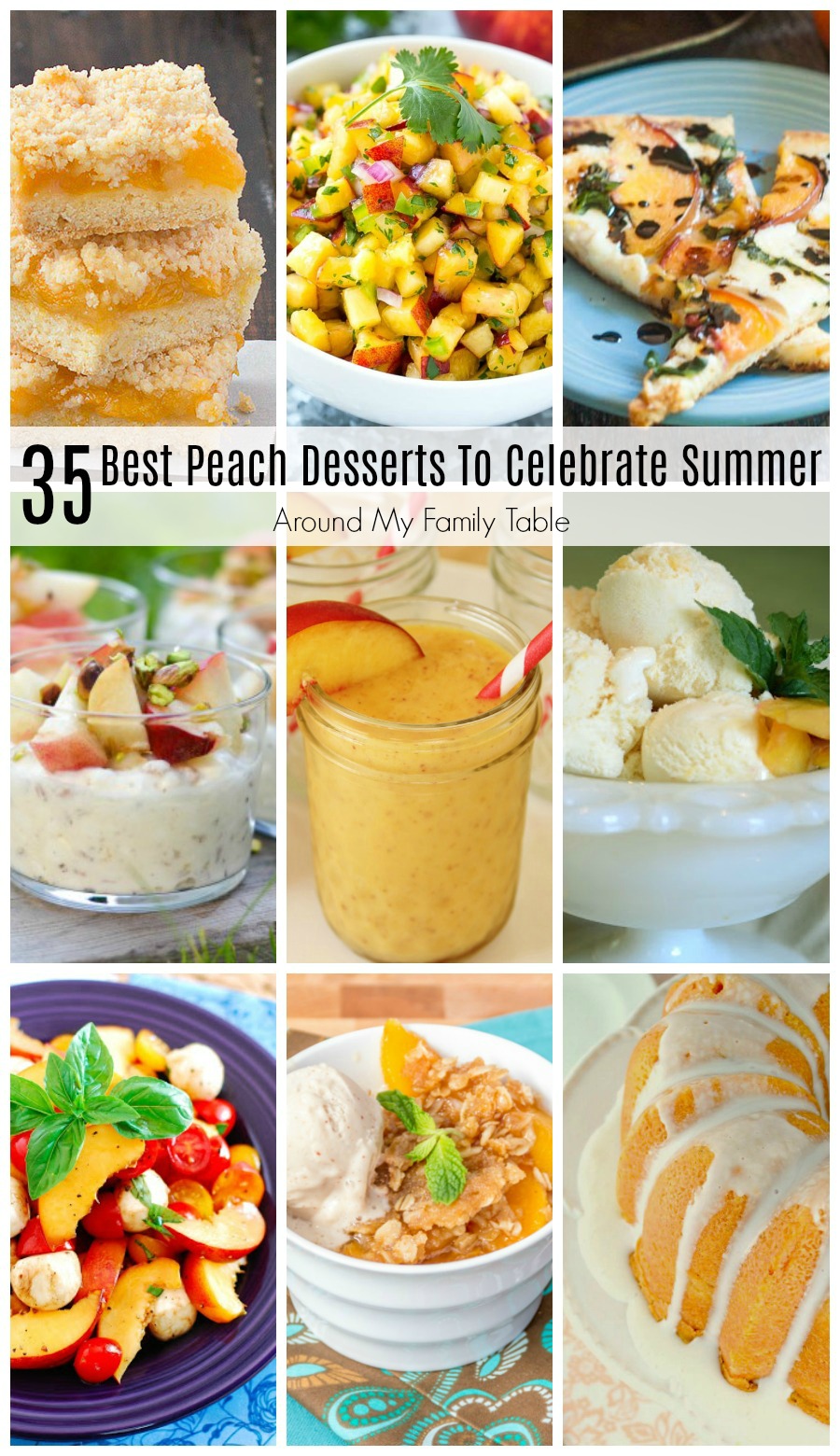 Delicious Peach Desserts
Years ago, we had a peach tree on our property. I looked forward to a small crop of fresh peaches each summer. Almost every morning, I would enjoy my cup of coffee on my back patio as the sun came up. Then, I would grab a peach from the tree to eat with my breakfast. As much as I enjoyed eating those sweet, ripe peaches fresh from the tree, I also liked cooking with them and preserving them to enjoy throughout the entire year.
Sadly, I don't have that peach tree anymore. Now I usually get my peaches from a local coop or the farmer's market when they are in season. Each week, I bring home a large basketful that needs to be used before they spoil. I make a couple dishes right away, save a few for snacking, and then cut the extras into slices to freeze and dehydrate.
Peaches work well in so many types of recipes. You can bake them into desserts, blend them into a healthy fruit smoothie, or dice them for salads. You can even use them in your main dishes to add a touch more flavor.
I've put together this roundup of peach recipes that I've enjoyed using to savor my supply of fresh peaches. Of course, you can always use frozen too when fresh peaches aren't available.
Best Peach Desserts to Celebrate Summer
I hope you enjoy these delicious peach recipes! Which one(s) will you try first?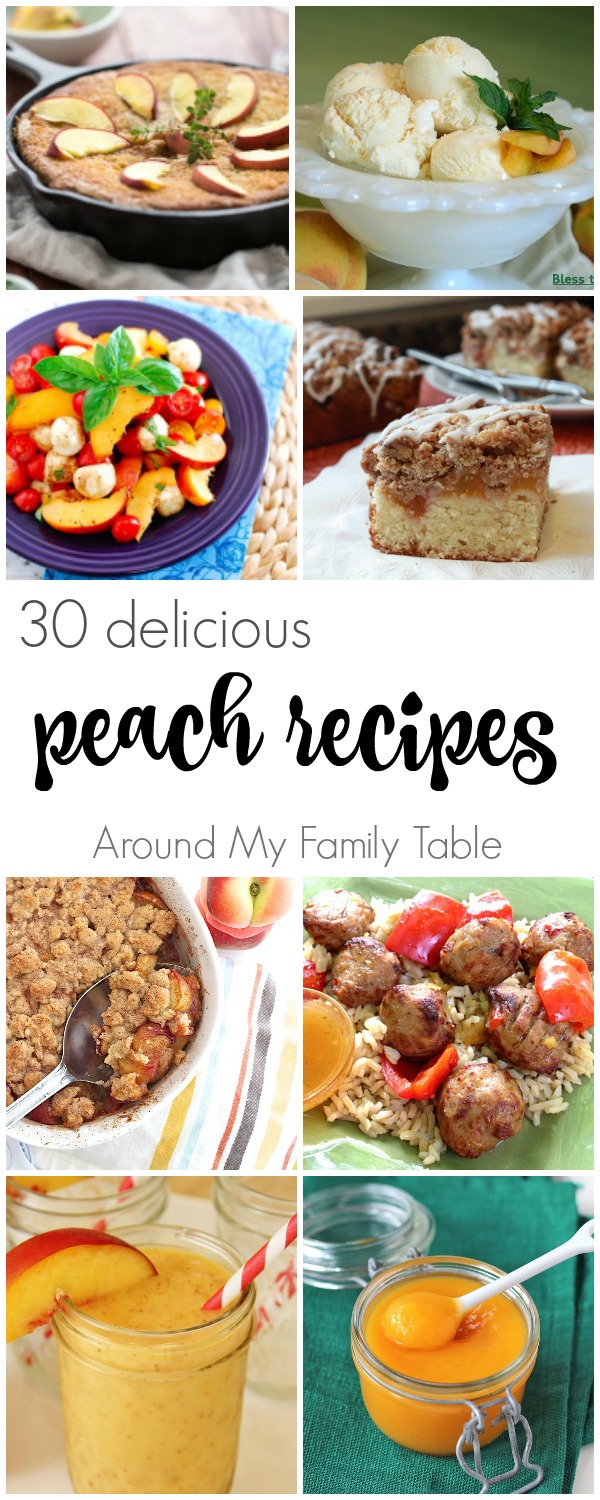 Did you know…
Cultivated peaches are divided into "freestone" and "clingstone" varieties, depending on whether the flesh sticks to the stone or not. August is National Peach month each year, so I thought it would be fun to share some delicious peach recipes with you. Did you know that China is the largest producer of peaches in the world? The peach has been cultivated since at least 1000 BC and there are 175 different varieties of peaches. In the United States, California is the largest producer of peaches. They produce more than 50% of the peaches grown in the United States.