This post may contain affiliate links. Please read my disclosure.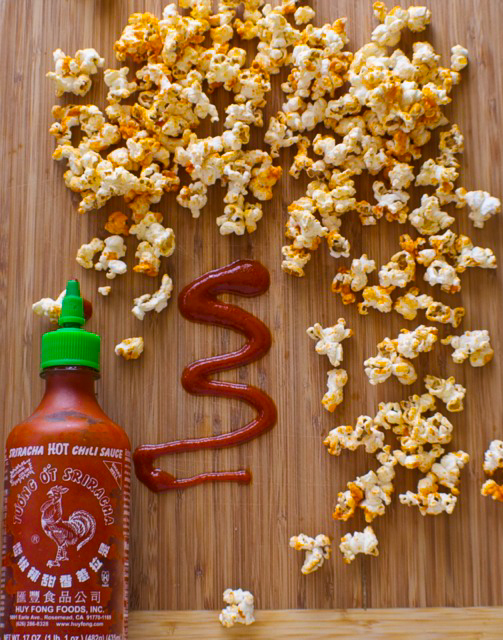 Doesn't that look amazing? Betsy, my new foodie friend, has whipped up a spicy popcorn recipe for the month dedicated to popcorn! I met Betsy at Camp Blogaway last May and we spent the weekend at the same table getting to know each other. She kept me laughing the whole time…too bad we don't live closer! Betsy's site is full of beautiful food and photos…after all she is a food stylist.
Hi All! I'm Betsy, a San Diegan by way of Chicago, and a lover of sun, food and dogs. I'm a food stylist by trade, and a positive thinker by nature. I hope you all will stop by and visit me over at betsylife.com. I promise good vibes and lots of shenanigans!
When Wendy asked me to write this post, my mind was whirling with thoughts of crunchy, popcorn topped casseroles, and delicious, caramel-y popcorn desserts. Heck, I even pondered popcorn for breakfast! However, when it really comes down to it, I'm a popcorn purist. I have said many times in my life that popcorn is in my top 3 favorite foods (along with pineapple and mashed potatoes), and I love it with just butter and salt. Straight up.
I racked my brain for a way to make popcorn better than it's classic preparation. Until it hit me. The one thing we are NEVER out of in our house. The one condiment we have multiple bottles of in the fridge. The one thing, my Hubs eats on everything. Sriracha. How could I have never thought of this before?!??!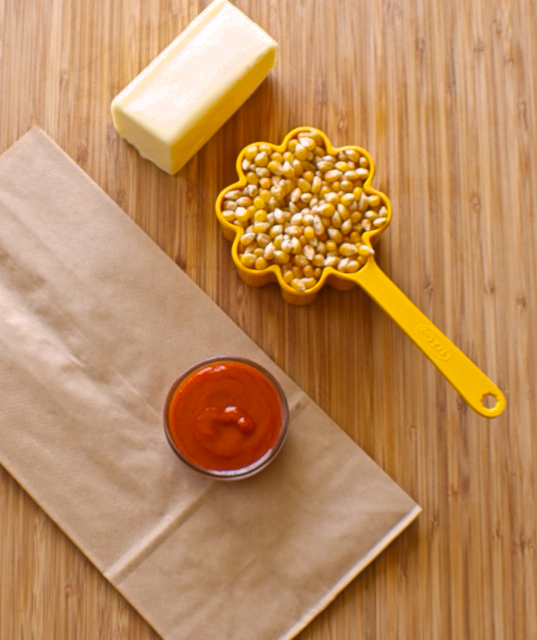 Quickly I popped up a batch of popcorn using my classic method. *Put kernels in a paper lunch bag in the microwave on the "sensor popcorn" setting . If not all the kernels pop, pour the popped ones into a bowl, and put the un-popped kernels back in the microwave again! No waste, no additives. I melted some butter, added some Sriracha, and drizzled it over the popcorn. That is the moment my life changed.
For those who love Sriracha, I'm pretty sure you can imagine how awesome this is. For those who have never had it, imagine buffalo flavor but better! This made all of my spicy popcorn dreams come true, and I truly believe everyone needs to have this in their lives. I'm pretty sure I'll never eat popcorn the old way again.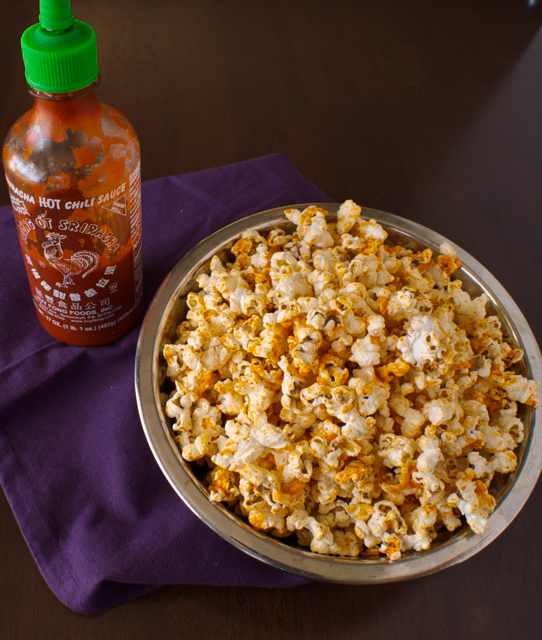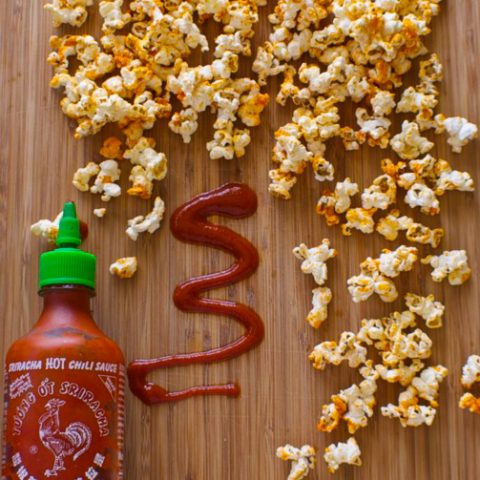 Sriracha Popcorn
Sriracha popcorn is a tasty popcorn snack with a zippy kick of heat. Feel free to adjust the amount of hot sauce according to your heat preference.
Ingredients
1/2 cup popcorn kernels (unpopped)
4 Tbsp butter, melted
2 Tbsp Sriracha hot sauce
Instructions
Whisk Sriracha and butter together until well blended. Pop popcorn using preferred method.
Drizzle the butter mixture over the popped kernels and enjoy!
Nutrition Information:
Yield:

7
Serving Size:

2 cups
Amount Per Serving:
Calories:

67
Total Fat:

7g
Saturated Fat:

4g
Trans Fat:

0g
Unsaturated Fat:

2g
Cholesterol:

17mg
Sodium:

193mg
Carbohydrates:

1g
Fiber:

0g
Sugar:

1g
Protein:

0g