This post may contain affiliate links. Please read my disclosure.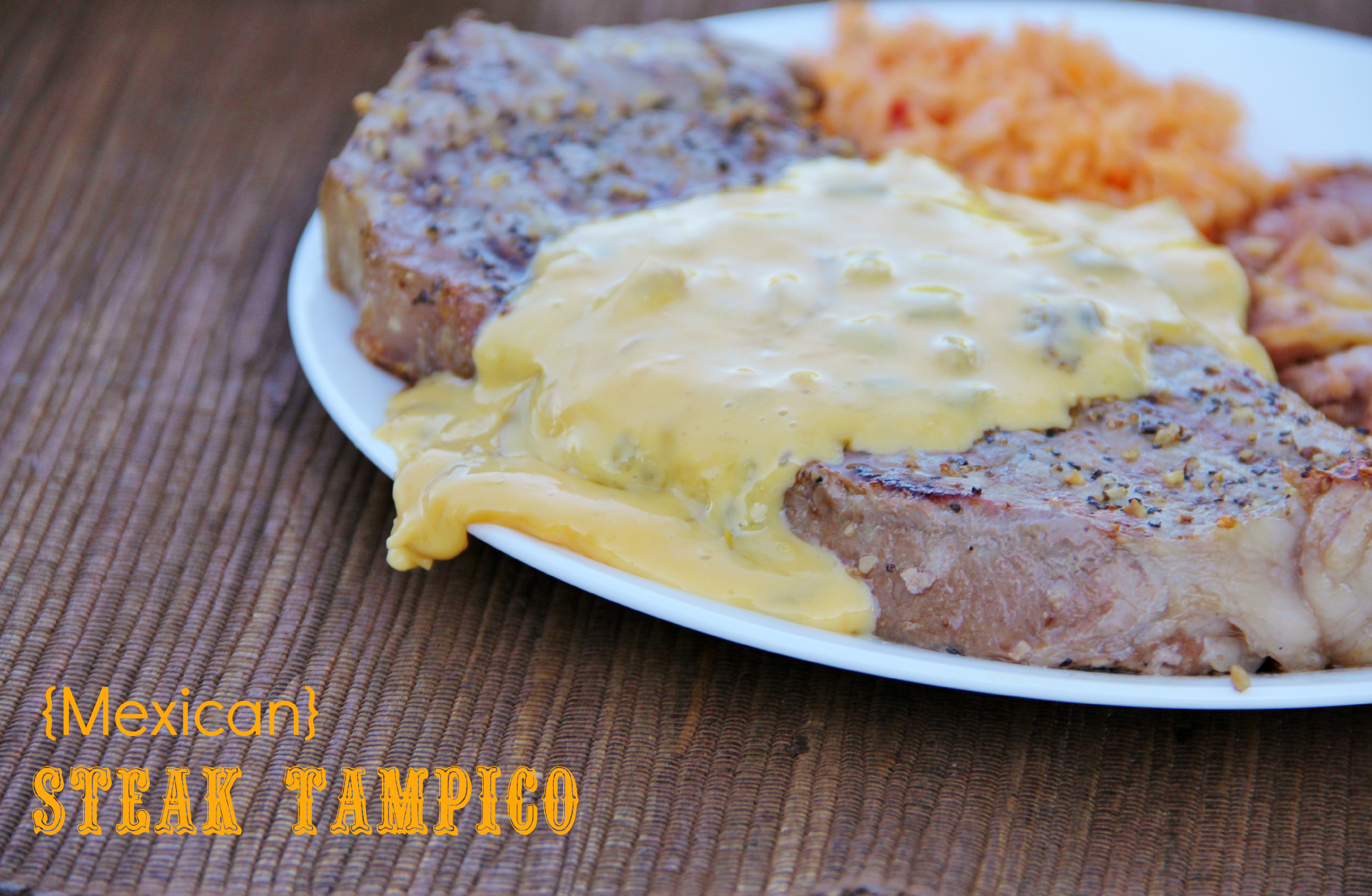 You know me…I love to recreate our favorite restaurant dishes at home. This is a recreation of one of my favorites from a local Mexican joint. I used to get it all the time..when it was like $12, but times have changed and prices gone up and I can't stand paying almost $20 for a small steak covered in a tasty cheese sauce. When I first tried out this recipe, hubbyman and I were so excited…it was almost exactly the same.
You have to get over the fact that there is Velveeta in this. Trust me…if you order any sort of cheese dip at a restaurant then they use Velveeta. Even in-house made mac and cheese in most restaurants use it. There is a time and place for everything and this is Velveeta's time!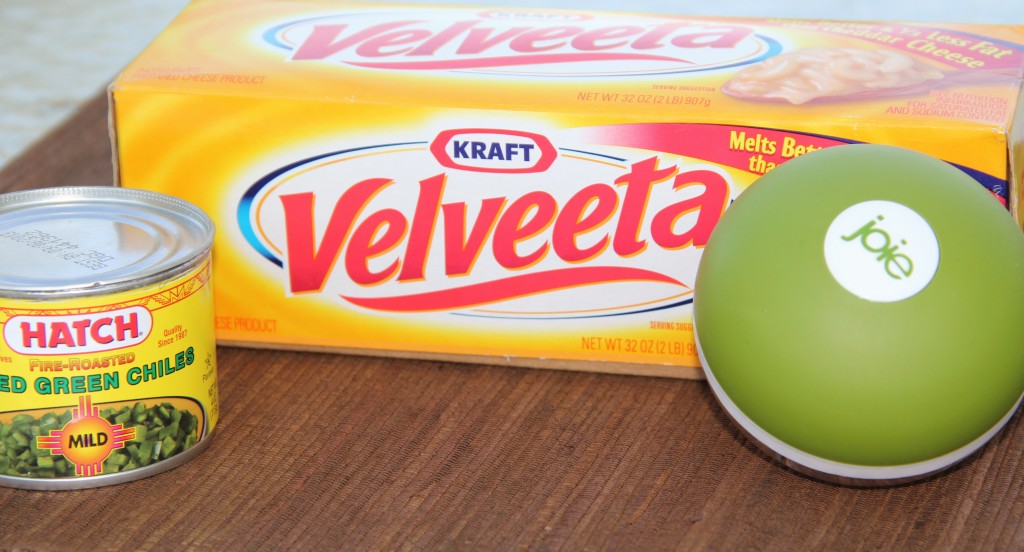 This recipe really is so easy. It's all about the ratio of cheese and chiles that makes it scrumptious. I realize that it seems like cheese dip, but the high amount of chilies to cheese makes the chili flavor really shine through. I used my own roasted chiles, but feel free to use a can of diced roasted green chiles.
One thing I hate doing in the kitchen is chopping garlic. I don't have the patience, I know…silly, right!? I hate how small it is, I hate the lingering smell on my hands, well…you get the point. I've used prechopped garlic, grated garlic, a garlic press, but this fun gadget from Joie is one of the most useful little gadgets I've tried in a long time. If you just need a rough chop of a couple cloves then this is your tool. Even my 8yo can do it!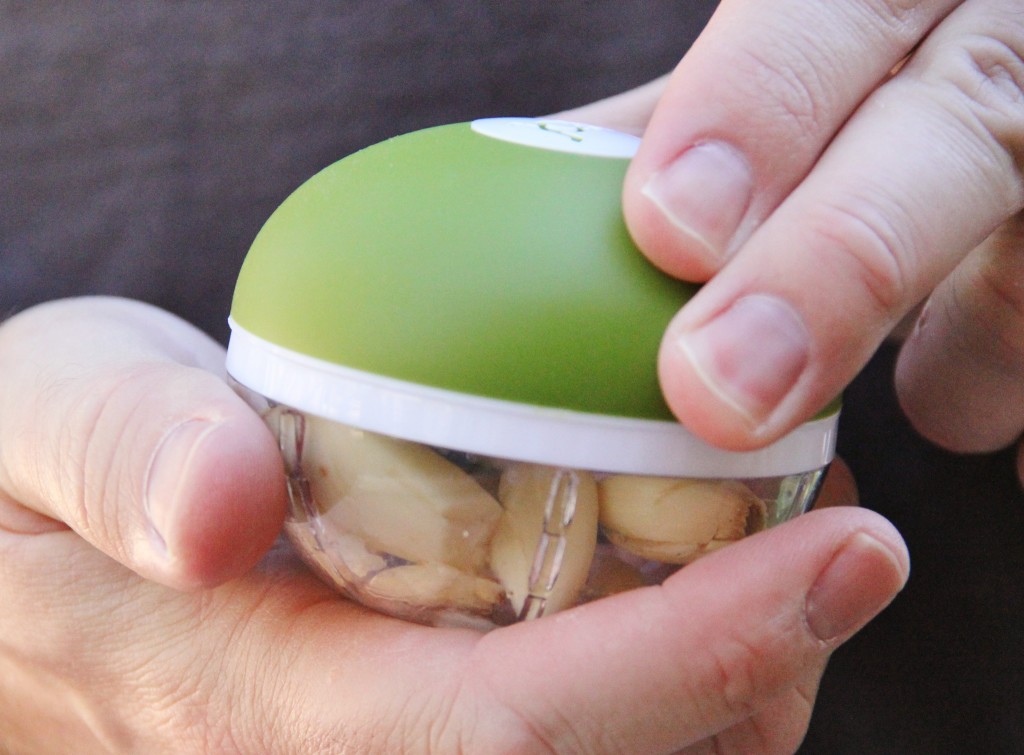 Go check out their other fun gadgets…I know my mother-in-law is going to love this one for her birthday next month!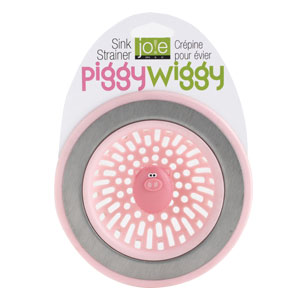 So, what are you thinking about this steak covered in a spicy cheese sauce? Sounds good, right?!?! I know you are going to love this one!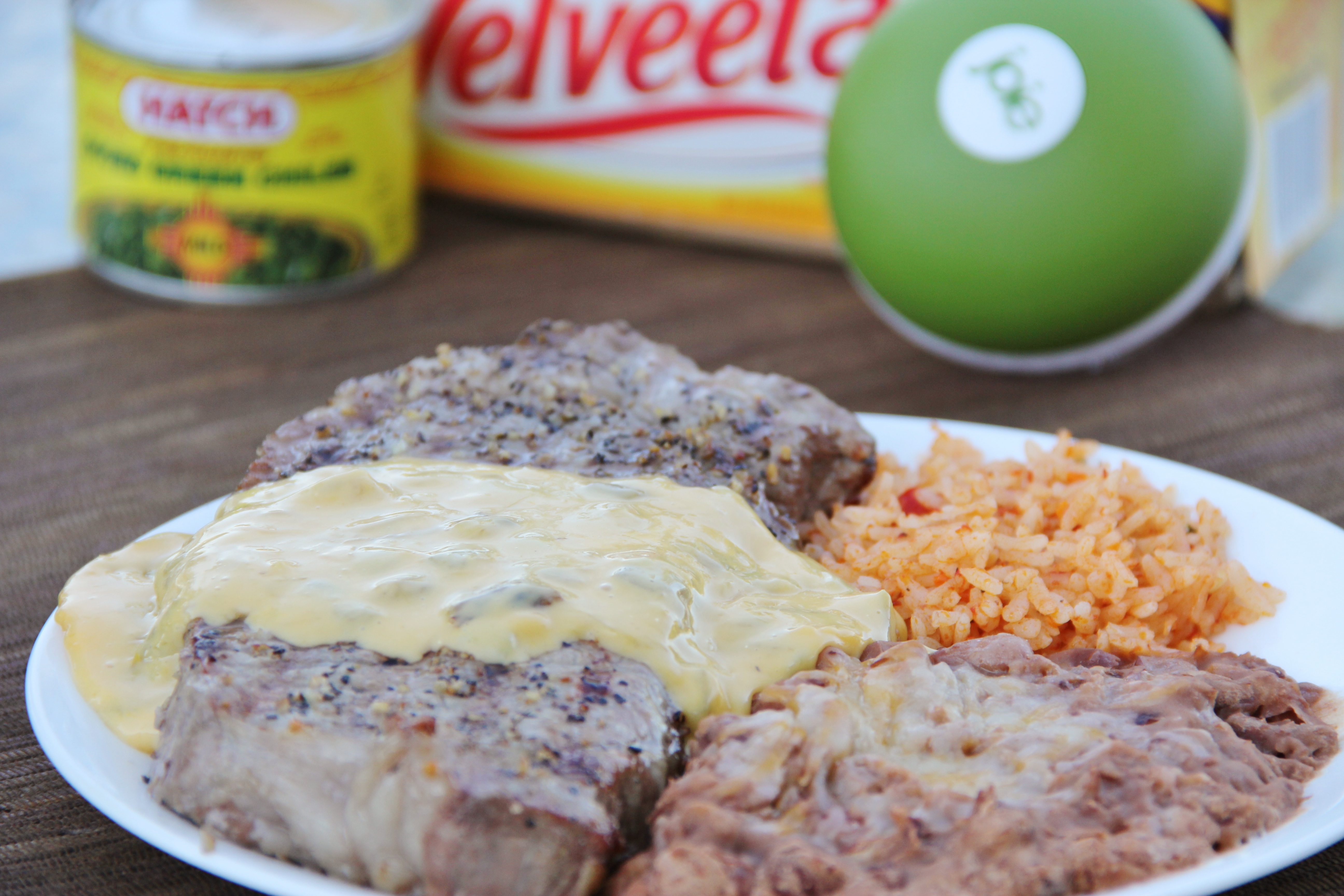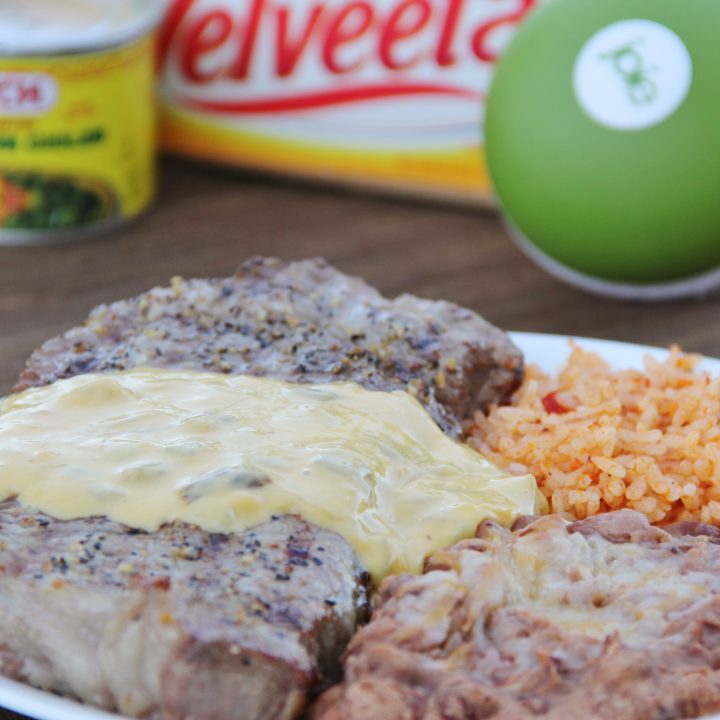 Steak Tampico
Steak Tampico is a delicious Mexican steak recipe made popular at a local Mexican restaurant. The grilled steak is covered in a spicy chile-cheese sauce.
Ingredients
4 steaks, grilled to perfection
8 oz Velveeta
4 oz diced roasted green chiles
1 clove garlic, minced
Instructions
Melt Velveeta, chiles, and garlic in a glass bowl in the microwave for one minute. Stir. Then continue heating in 30 second intervals until the cheese is melted and everything is combined.
Smother your perfectly cooked steak with spicy cheese sauce!!
Nutrition Information:
Yield:

4
Serving Size:

1 steak
Amount Per Serving:
Calories:

790
Total Fat:

53g
Saturated Fat:

24g
Trans Fat:

0g
Unsaturated Fat:

19g
Cholesterol:

259mg
Sodium:

955mg
Carbohydrates:

7g
Fiber:

0g
Sugar:

5g
Protein:

67g
Disclaimer: Joie sent me a couple fun gadgets to play around with. All opinions are my own. But I do really enjoy their products…I've given out their products as gifts to family and friends before I was asked to do the review!