This post may contain affiliate links. Please read my disclosure.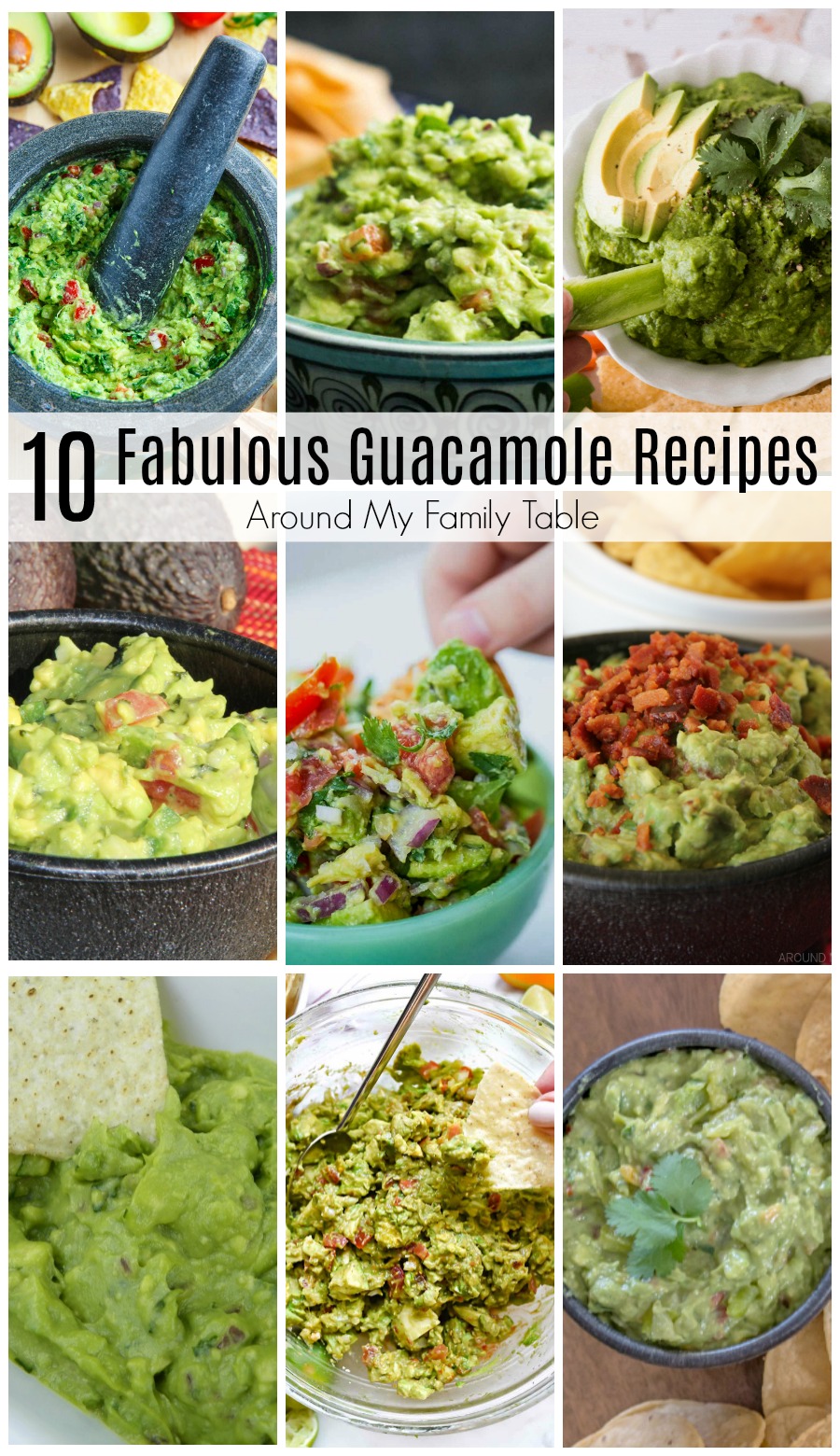 Calling all Avocado Lovers! These Fabulous Guacamole Recipes are all you need for great dipping…these and a big ol' bag of chips. There are traditional recipes along with a few fun ones that are my favorites!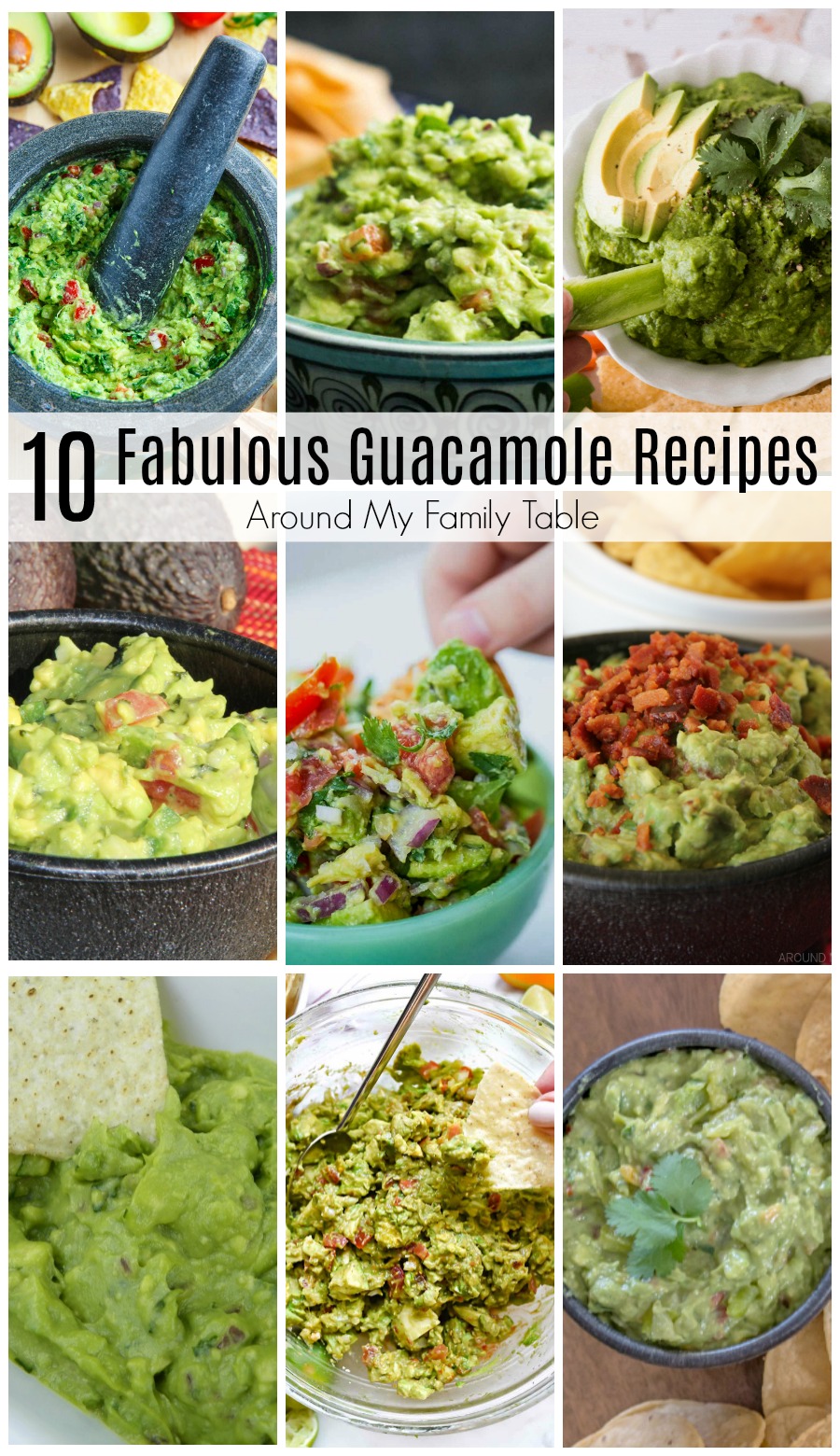 National Guacamole Day — September 16th
Happy National Guacamole Day!! Did you even know that there is a National Guacamole Day? I'm always surprised to find out that a certain food has a national day, but then again…. I think every food should have its own special holiday. Wouldn't that just be so much fun? National Guacamole Day is TODAY, September 16th and it is time to celebrate!
With my new found obsession with guacamole…thanks Mimi, I thought it would be fun to do a post with some of the best guacamole recipes I could find, and so I present to you these Fabulous Guacamole Recipes! Whether you like a creamy, smooth style or a chunky style, you'll find something here to try. You'll find traditional guac recipes, but you will also find some new ideas that I'm sure you've never considered.
Besides eating it as a dip, I like to spread guacamole into my chicken wraps, on tacos and enchiladas, and even in my devilled eggs in place of the yolk filling. Pick up a few extra avocados next time you head out to the grocery store, because you will want to mix up a couple of these yummy recipes. They are super easy to make and taste amazing. Plus, guacamole is a great way to add a healthy fat into your diet.
I love using a salsa bowl to serve mine…it makes it feel like a special treat or like we are at a nice Mexican restaurant. But as you can see there are so many beautiful ways to serve up this wonderful dip. So make up a batch (you should probably double it) and celebrate National Guacamole Day!
Guacamole Recipes
Guacamole That Changed My Life
Green Chile Guacamole
Bacon Guacamole
Chunky Citrus Guacamole
Guacamole
Guacamole, Chipotle Style
Perfect Guacamole
Guacamole in a Hurry
Guacamole
Skinny Blender Green Pea Guacamole
Easy Chunky Homemade Guacamole Recipe