This post may contain affiliate links. Please read my disclosure.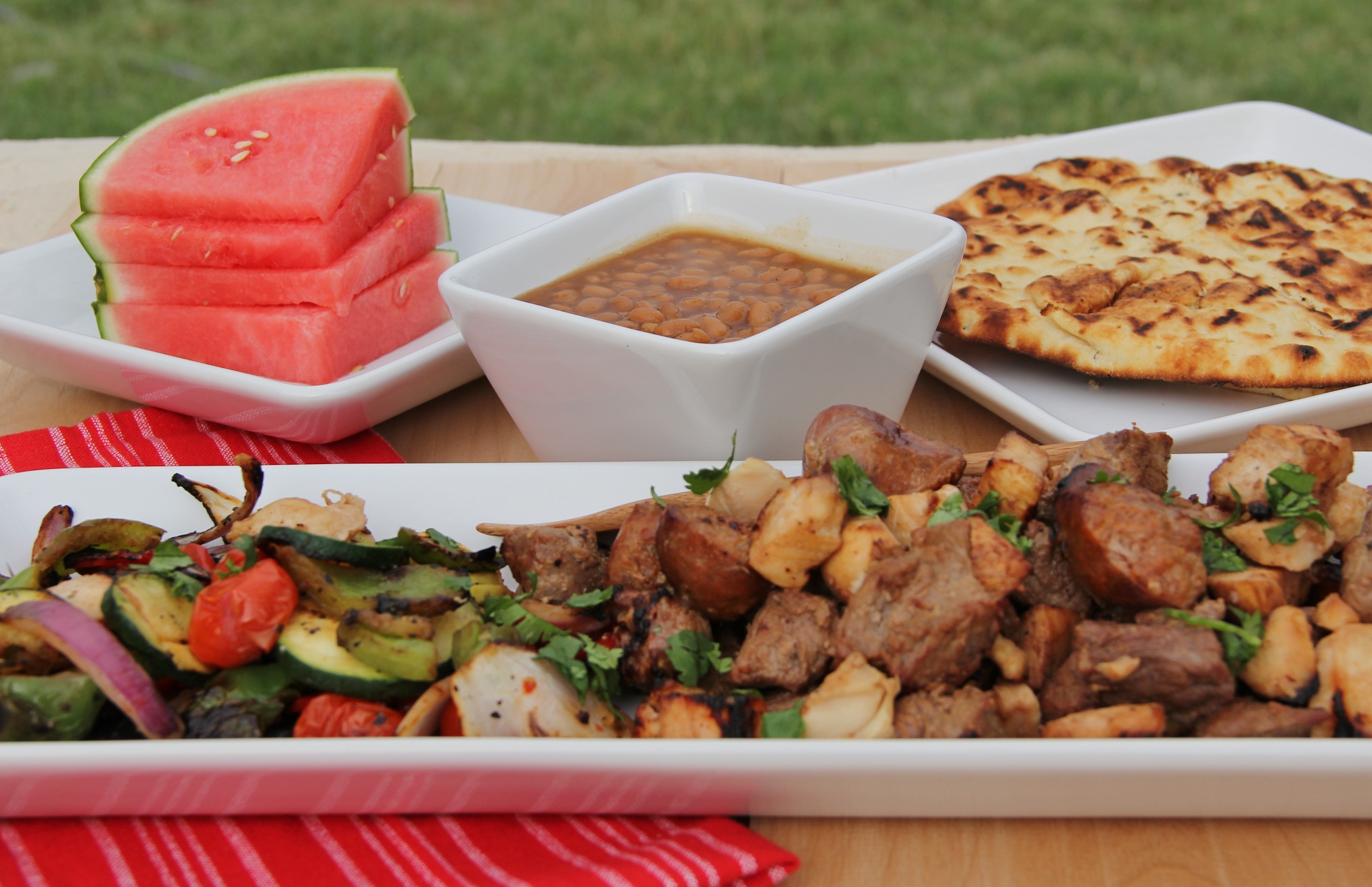 We are lucky that we live in a place where we can grill every day of the year. So we are outside grilling 3-4 days a week. Hubbyman loves it and he is really good at it too! He loves trying new things and perfecting his recipes!
Hubbyman loves a good kabob! I like them, but I think they are too much work and it's hard to get everything cooked the proper way when there are so many different things on one stick. I lose this battle every year and end up making kabobs several times over the summer. Since I have to prep everything, I separate veggies from the meats on the skewers. It helps with the cooking process!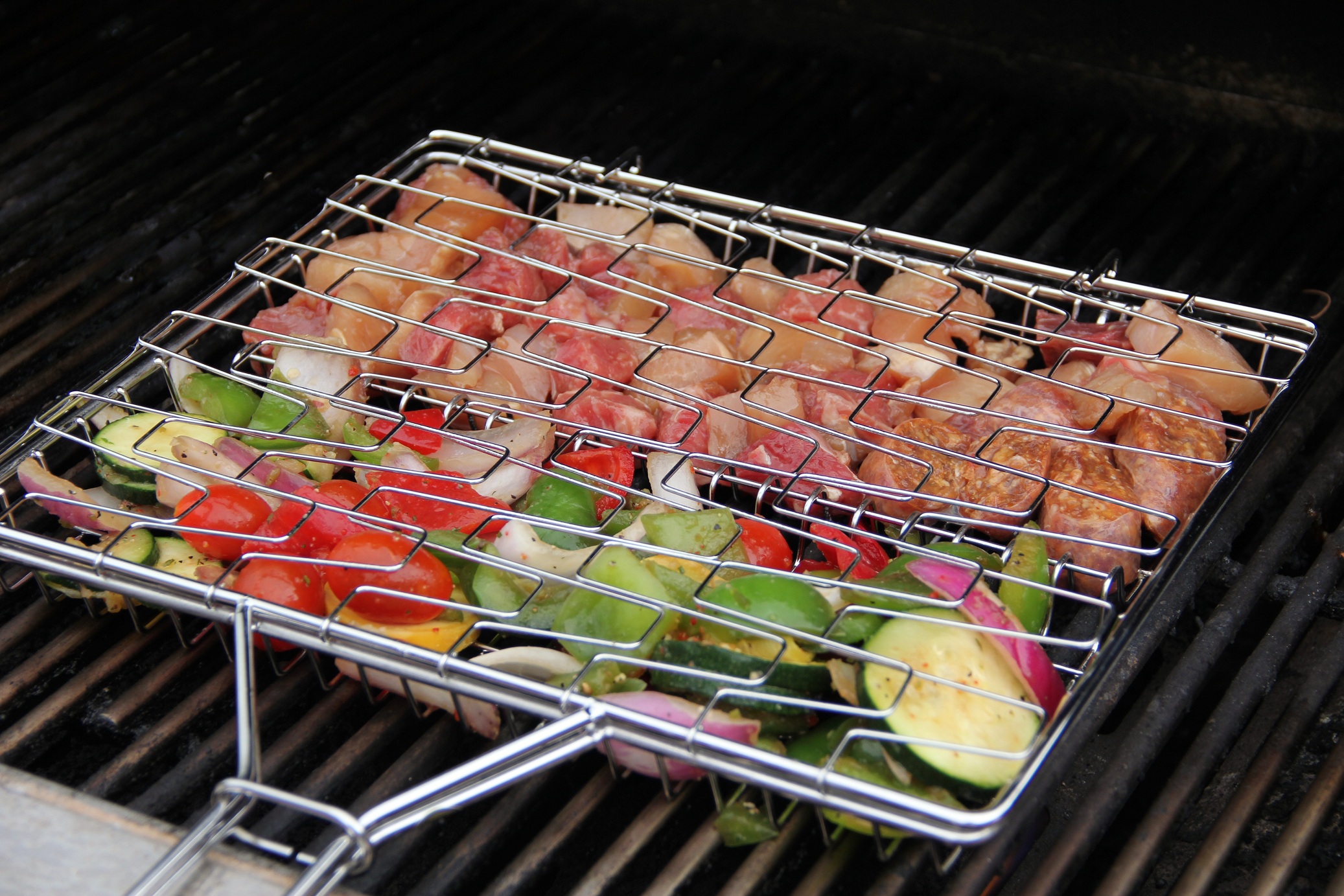 We tried out the Pampered Chef BBQ Flexible Basket and loved it! (If you can't get your hands on the PC one then try Amazon.)  You can put your kabobs in the basket to protect them, grill a piece of fish, or just throw your meat and veggie pieces in there to cook. Hubbyman gave the new gadget two thumbs up and is plotting his next meal using it.
The best part about this recipe is that it is totally customizable (hmmm….is that even a word?). Use whatever veggies and meat that you want. Make them vegetarian, make them all meat, use leftovers, or clean out the freezer….the recipe is really for the marinate that is perfect for summer kabobs!
Warning: If you have little kids, serve the meat and veggies off the skewers.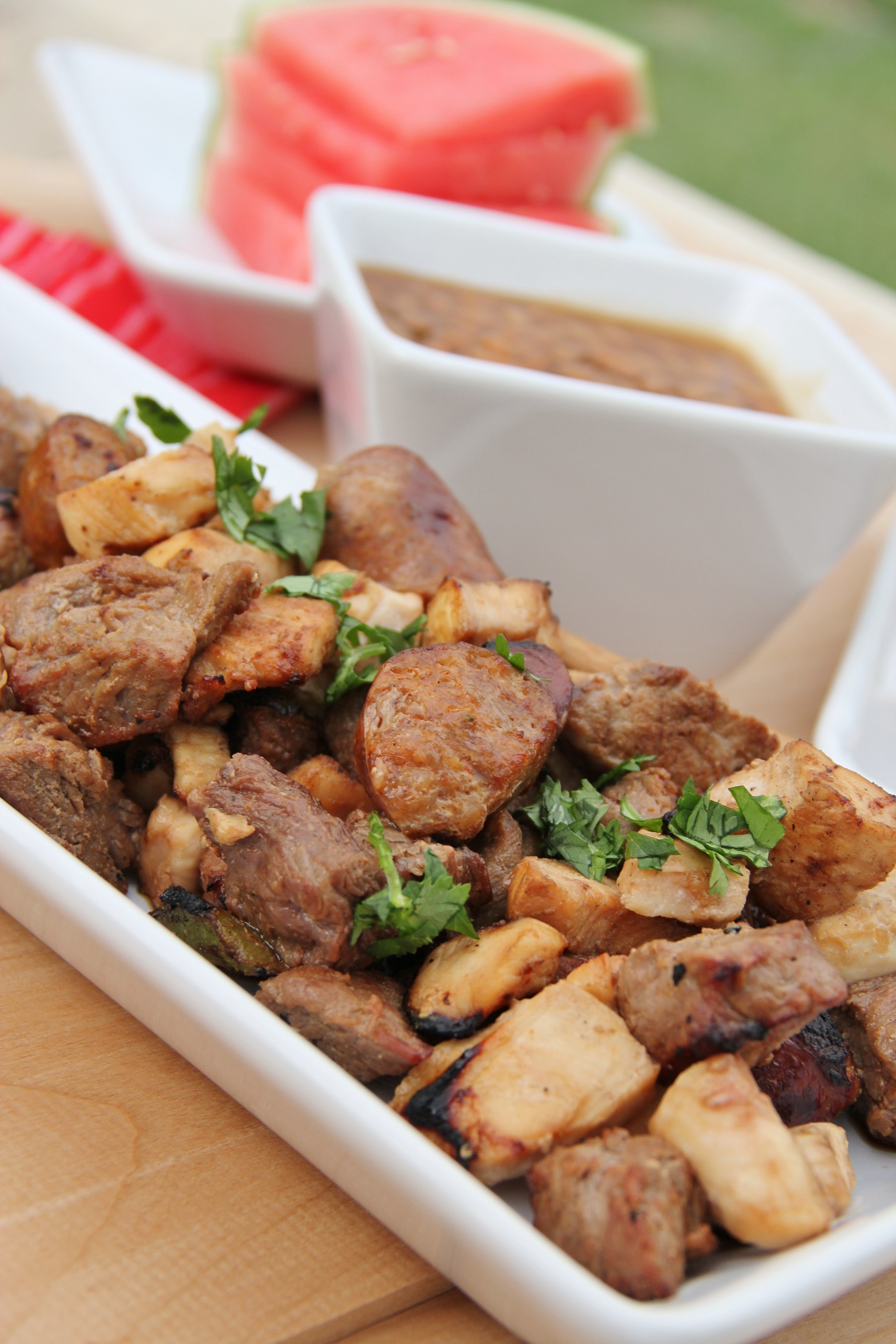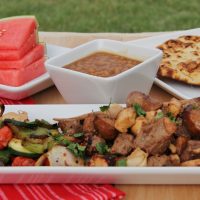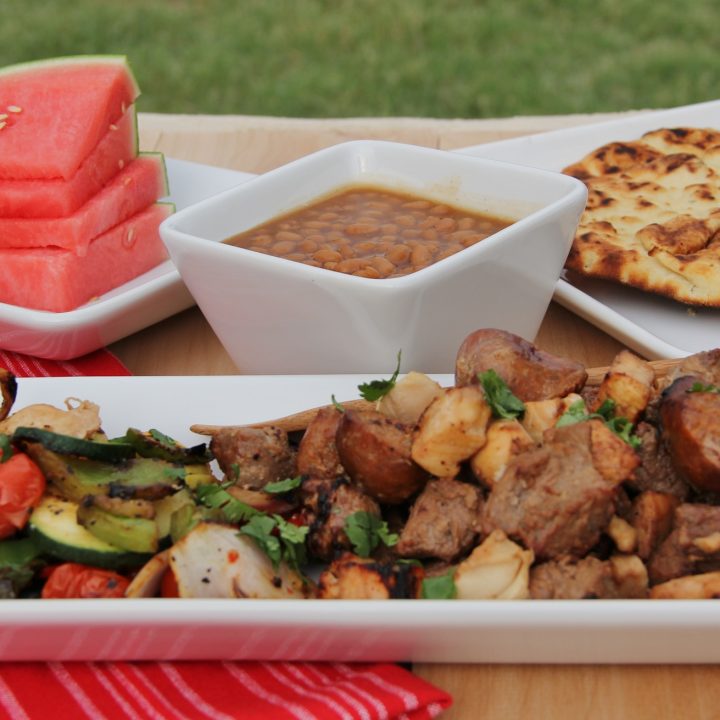 Summer Marinated Mixed Grill
Ingredients
Marinade:
1/8 cup mirin
1/4 cup soy sauce
1 tbls olive oil
1 tbls sesame oil
1/ tsp powdered ginger powder (or 1/2 tbl fresh grated ginger)
1 clove garlic, minced
Kabobs:
2-3 Johnsonville Hot Italian Sausage links, cut in 1 in pieces
1 lb steak, cut in 1 in pieces
2 large chicken breasts, cut in 1 in pieces
your choice of veggies, cut in 1 in pieces (tomatoes, red & green bell peppers, squash, zucchini, eggplant, onion, etc)
Instructions
Combine all marinade ingredients in a medium bowl and mix well to combine.
Place meat in a large ziptop baggie and the veggies in a separate baggie. Add about 3/4 of the marinade to the meat and the rest to the veggies. Mix well to combine. Allow to marinate for at least an hour in the refrigerator.
Preheat grill to medium high heat and soak bamboo skewers in water. Place meat and veggies on separate skewers. Place in grill basket (meat toward the back since that will be on the hottest part of the grill) or just place directly on the grill.
Cook over direct heat for about 7 minutes on each side. Or until meat is done and veggies are cooked. Remove from heat and let rest a few minutes.