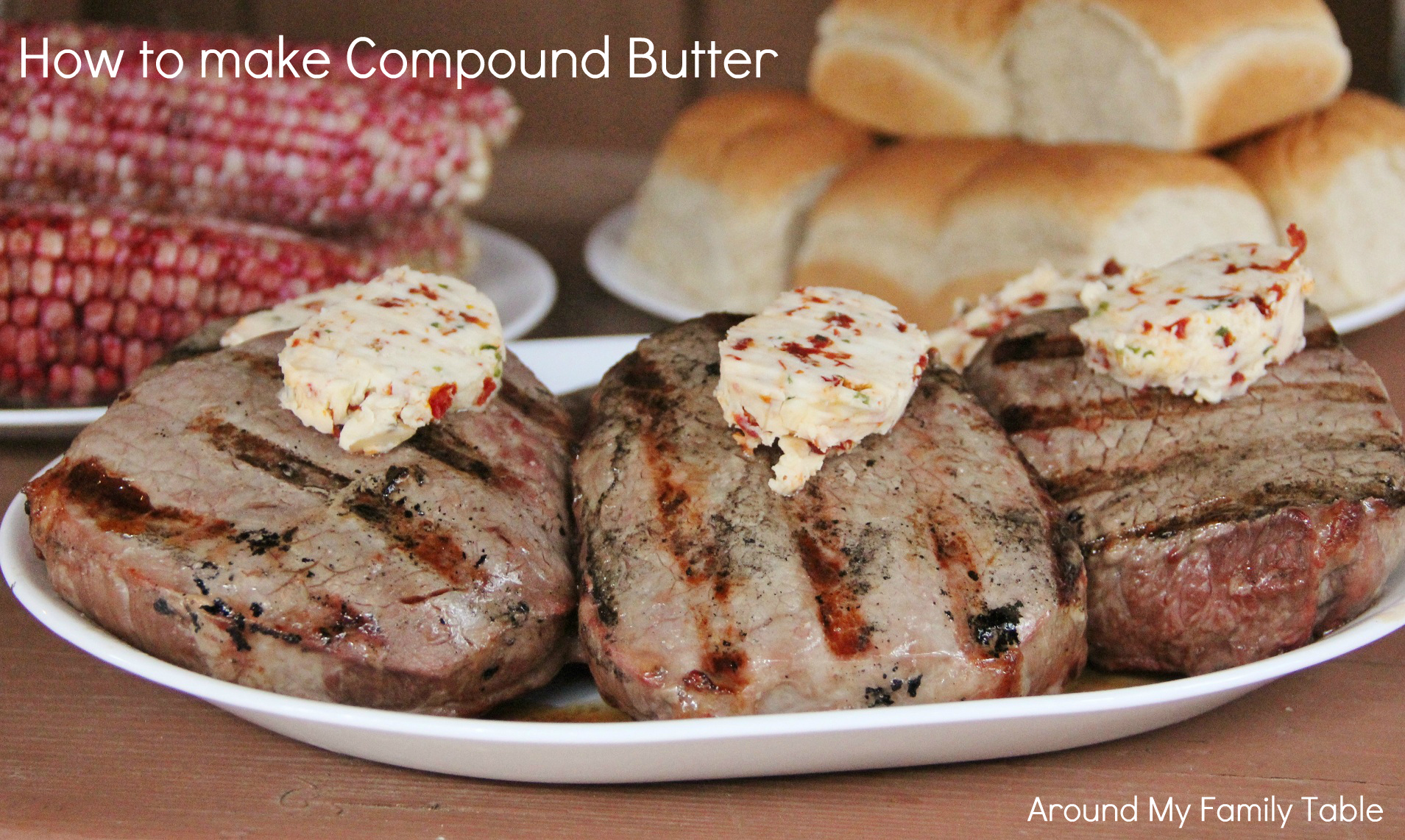 One of my new favorite foods are sun-dried tomatoes!  They are so good.  I've put them on cheese platters, in pasta sauce, with crackers for lunch, and now on a steak!
Where have these been hiding all my life!  I blame my parents!  LOL!  Okay, not really, but seriously….why did it take me 30 years to discover how wonderful they are.
Mooney Farms sent me a wonderful box of their sun-dried tomatoes….I did a little happy dance that day.  Did you see it?  If you didn't, it's because you aren't connected with me on Instagram….my other new love!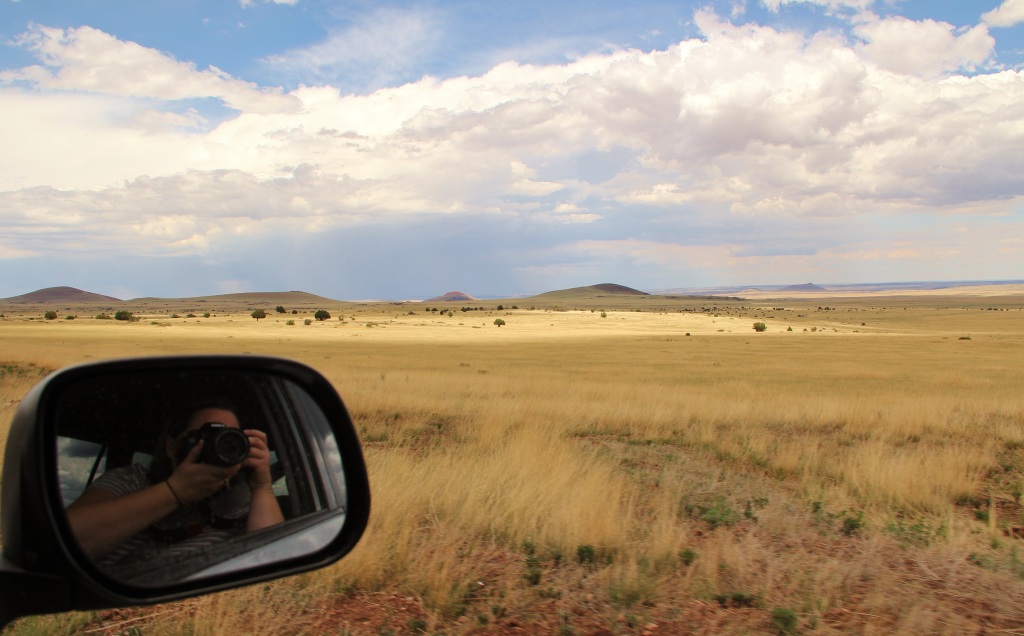 We were on a mini-vacation last weekend in the mountains…it was 40 degrees cooler than it was here in Phoenix!
Grandma giving K a flower on our hike!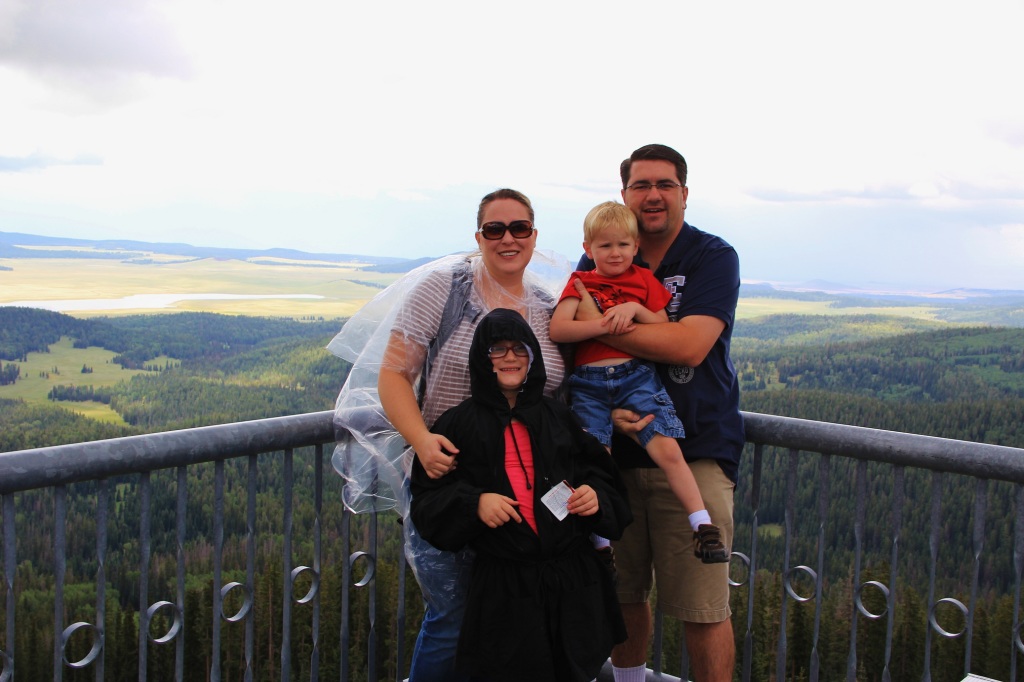 Hanging out at the top of Sunrise Ski Resort…at the very tip top!  Yes we have ski slopes in AZ!  The monsoon rains came in full force…luckily I was a prepared mommy and pulled out the panchos to save the day!  LOL!
Anyway, I took up some of my goodies with some steaks and started playing around!  The steaks were simply seasoned with salt and pepper before grilling and then topped with this wonderful compound butter.  It added so much flavor and some extra fat (I had some lean steaks).  Have you ever made a compound butter?  They are so easy and are a wonderful addition to meats, veggies, desserts…whatever floats your boat.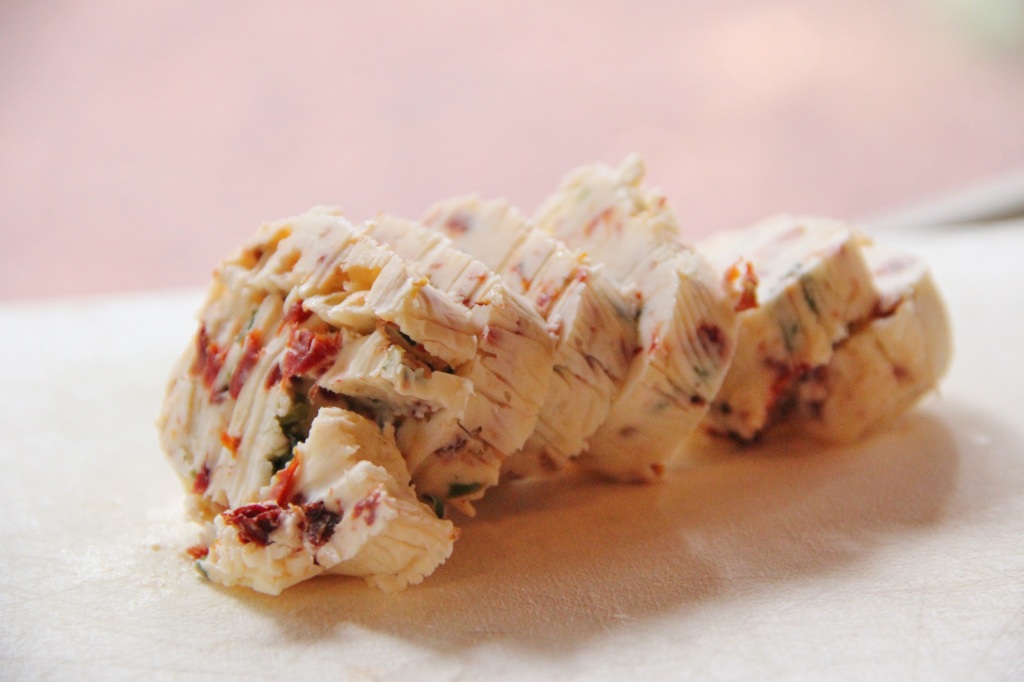 Keep reading after the recipe for a giveaway package just like mine!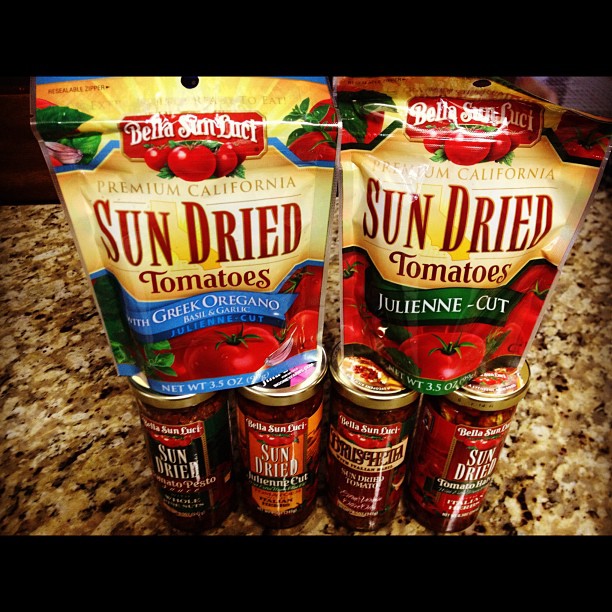 Sun-Dried Tomato & Garlic Compound Butter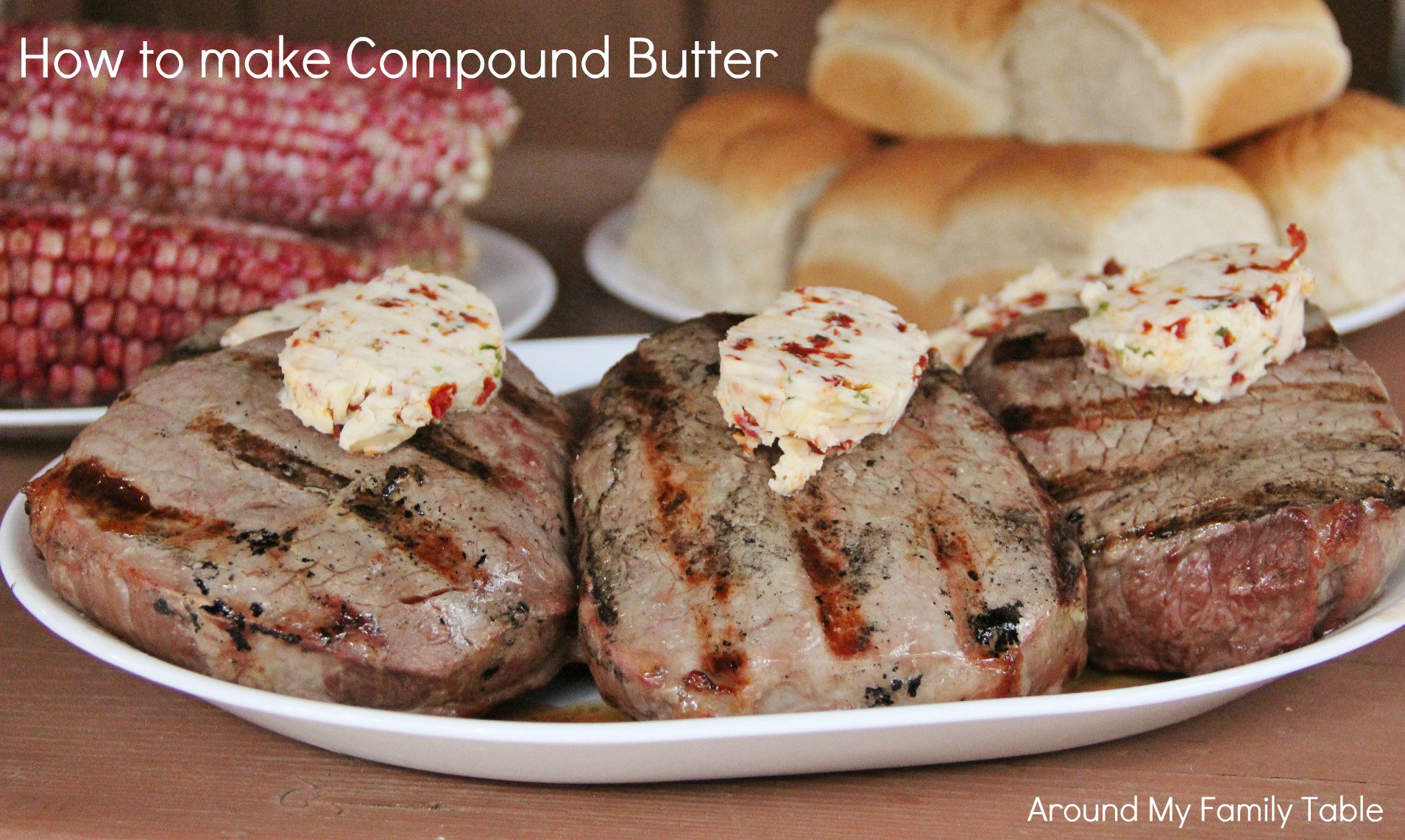 1 stick (1/2 cup) butter, softened
2 tbls roughly chopped sun-dried tomatoes in olive oil
1 tsp finely minced garlic
1 tsp finely minced fresh basil
1/8 tsp salt
plastic wrap
In a small bowl, combine all ingredients until well combined.
Layout at 6-10 inch long piece of plastic wrap and scoop butter out of bowl into the center of plastic wrap. Roll up plastic wrap, forcing the butter into a log shape. Twist over ends to shut. Place in freezer for several hours or the refrigerator for 8-12 hours to firm.
If frozen, allow it to thaw in the fridge until ready to use. Add to pasta, burgers, steaks, rolls, etc.
7.8.1.2
57
https://www.aroundmyfamilytable.com/sun-dried-tomato-garlic-butter/
Mooney Farms is a family owned farm that started off with kiwi in 1987 and is located in California.  They added sun-dried tomatoes to the mix and made their first sell to Price Club…remember Price Club?  Costco bought them!  I love that their produce is grown here in the US!
My family and I have really enjoyed the sun-dried tomatoes they sent me!  I hope you will check them out….and enter to win a wonderful sampler package.  And right now…there is $1.00 off coupon on their site.  Click here for the coupon!
This post had a giveaway. See winner info on the Winner's Page.
Join the Club!
Get delicious recipes delivered straight to your inbox each week! Plus learn how to take back suppertime in your home.

And get started with my NEW Take Back Suppertime 5-Day Jump Start Guide.