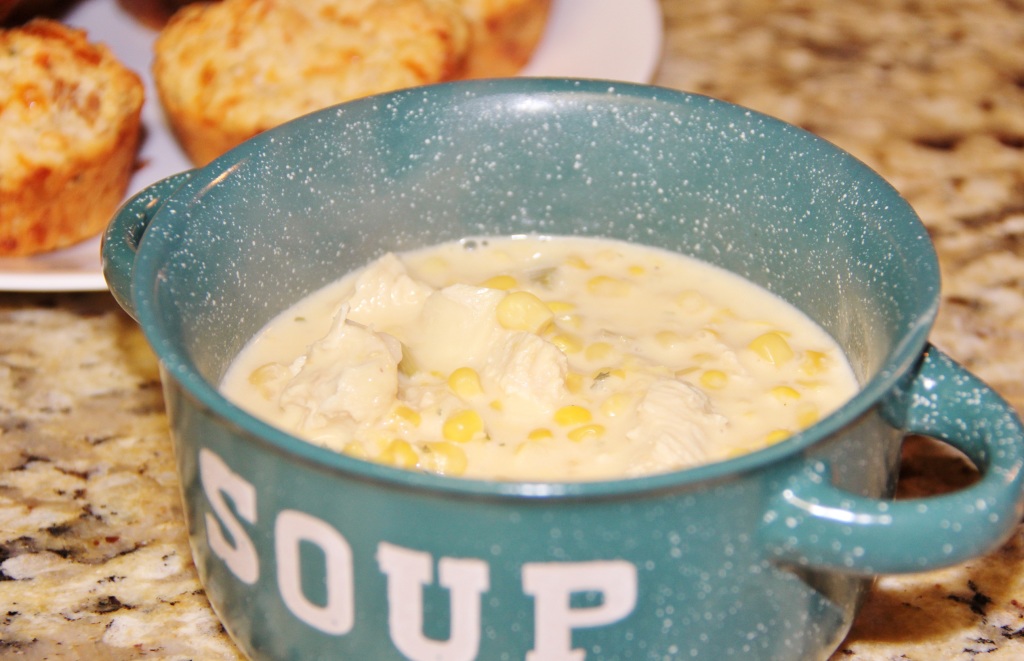 John and Kaylynn are HUGE soup fans. It's okay for me, but I try my best to please everyone during the week and a good soup will make them both happy. So, I'm always trying to make a new soup for supper and I always love a meal that is easily made from pantry staples.  It makes it easy to keep everything on hand for a quick supper on busy nights.
I served this soup with those super yummy Cheddar Muffins that I shared with y'all last week.  The two went together really well.
But we had a little mishap in the kitchen.  I was letting Gavin (my 2yo) help me with supper and he decided that it would be funny to slide the lid of my favorite soup pot off the counter and onto the flour.  Of course it shattered into a bazillion pieces.  I'm so bummed….I loved my Emile Henry Flame Top Stew Pot.…probably more than I should have.
 I've had it for many years, so it was well seasoned and made the best soup.  I told John he better figure out how to get me a replacement lid for Christmas.  I'll keep my fingers crossed….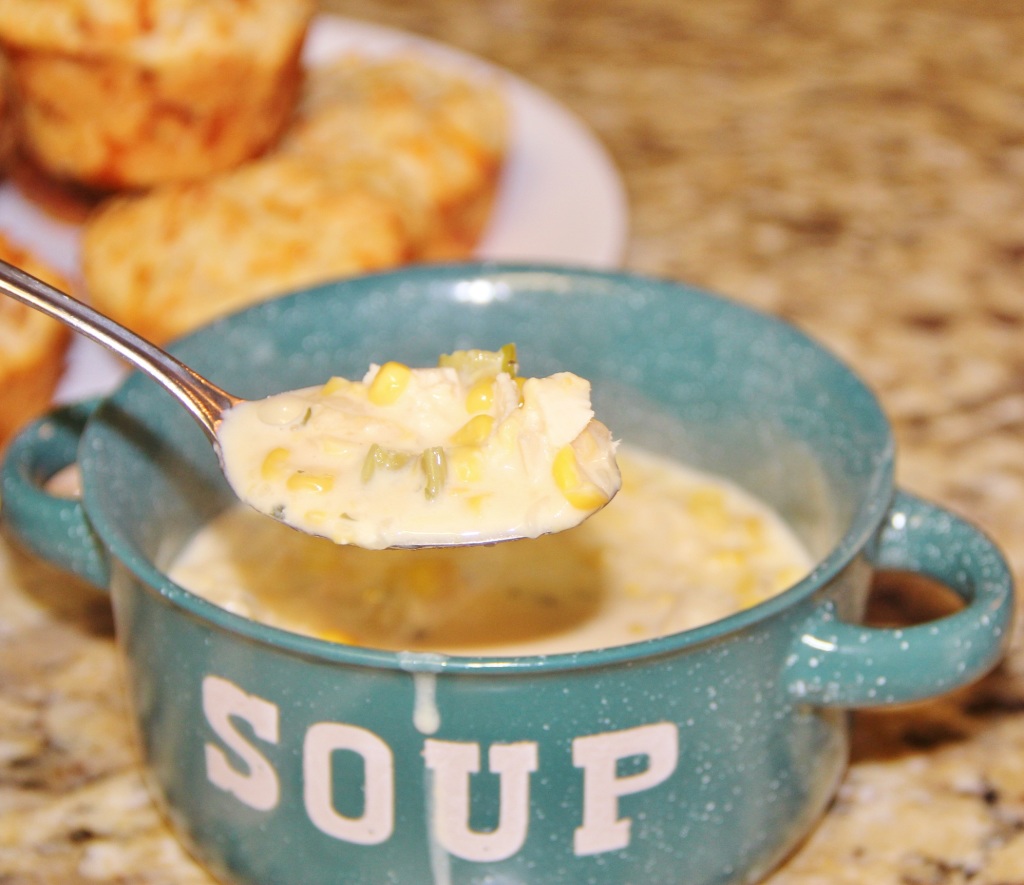 Chicken & Corn Soup
2 cups (or 1 16oz can) chicken stock
1 cup celery, finely chopped
1/2 cup onion, finely chopped
2 cans (~80z each) cream-style corn
1 can (12oz) evaporated skim milk
1 1/2 tbls flour
1 cup leftover cooked chicken (or 1 can of cooked chicken, drained)
1 tsp dried parsley flakes
salt and pepper
In a large stock pot, combine stock, onion, and celery and bring to a boil.  Lower heat, cover, and simmer for about 15 minutes or until vegetables are tender.  Stir in remaining ingredients and season with salt and pepper.  Mix well.  Continue to simmer for an additional 10 minutes, stirring occasionally.