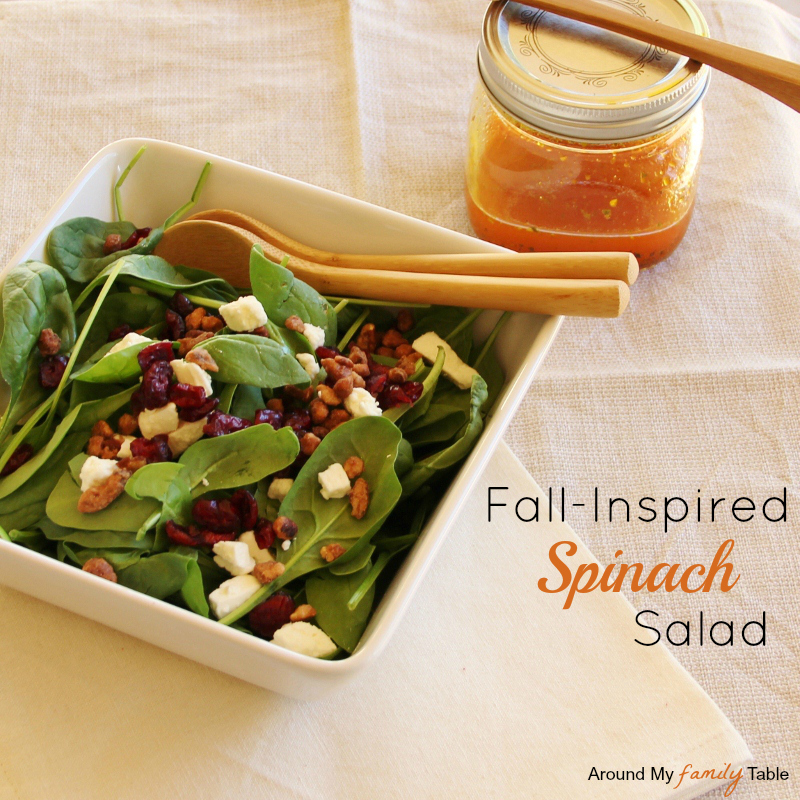 I love interesting salads.  I change them up depending on what's in season or what holiday is coming up.  In the summer, we often have main dish salads because it's just too hot to cook or eat a heavy meal.
It's finally cooling down here and it's getting close to Thanksgiving, so cranberries are on my mind.  Fresh cranberries, dried cranberries, frozen cranberries, and even the occasional canned cranberries.  So I had to find a way to work them into this fall-inspired salad.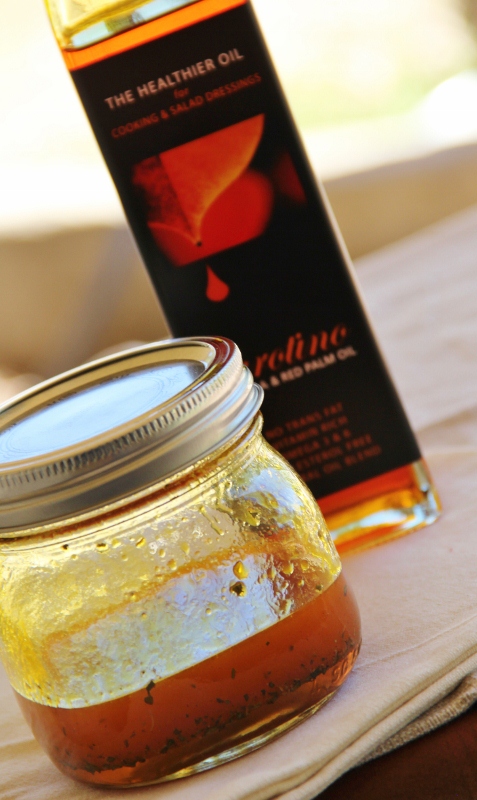 I was recently given a bottle of Palm Fruit Oil to play around with (don't worry this isn't the bad for you Palm Kernel Oil you might be thinking of).  It's actually pretty good for you too….well, in terms of oil, that is.  I love the flavor and the color is just stunning.  It's a beautiful red, so it was hard to actually open up the beautiful bottle to use.  It's rich in antioxidants, vegan, high in carotenes, and high in Vitamin E just to name a few health benefits. Find it in many health food stores such as Whole Foods or on Amazon.
So adding it this salad is a no-brainer.  As much as I like olive oil for a salad dressing, this is a wonderful change and adds a nice flavor too.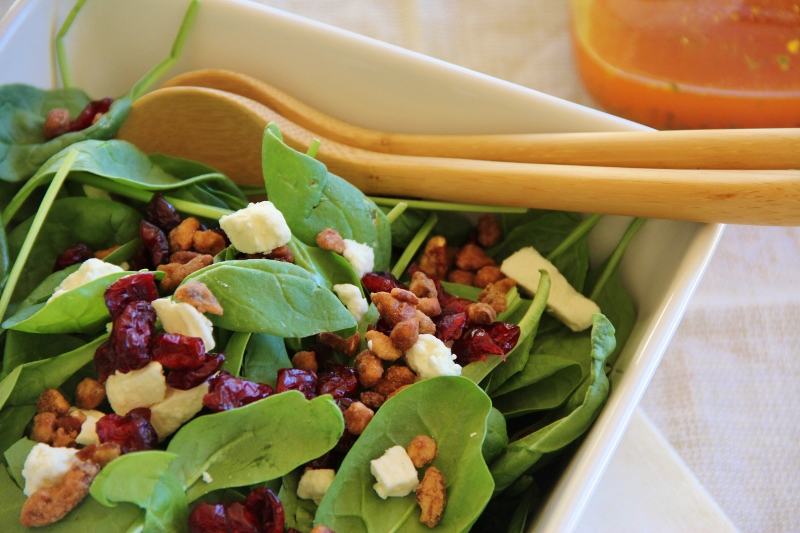 Check out the Palm Fruit Oil on my 2012 Holiday Gift Guide!
Fall-Inspired Spinach Salad
Ingredients
5 oz baby spinach
⅓ cup dried cranberries
⅓ cup candied pecans
⅓ cup crumbled feta cheese
⅓ cup palm fruit oil
¼ cup apple cider vinegar
¼ tsp salt
¼ tap fresh ground black pepper
½ tsp sugar
½ tsp dried Italian Herbs
Instructions
In a large mason jar add oil, vinegar, salt, pepper, sugar, and Italian Herbs. Replace lid and shake well to combine.
In a large bowl, combine spinach, dried cranberries, candied pecans, and feta cheese. Drizzle with dressing. Toss gently to combine.