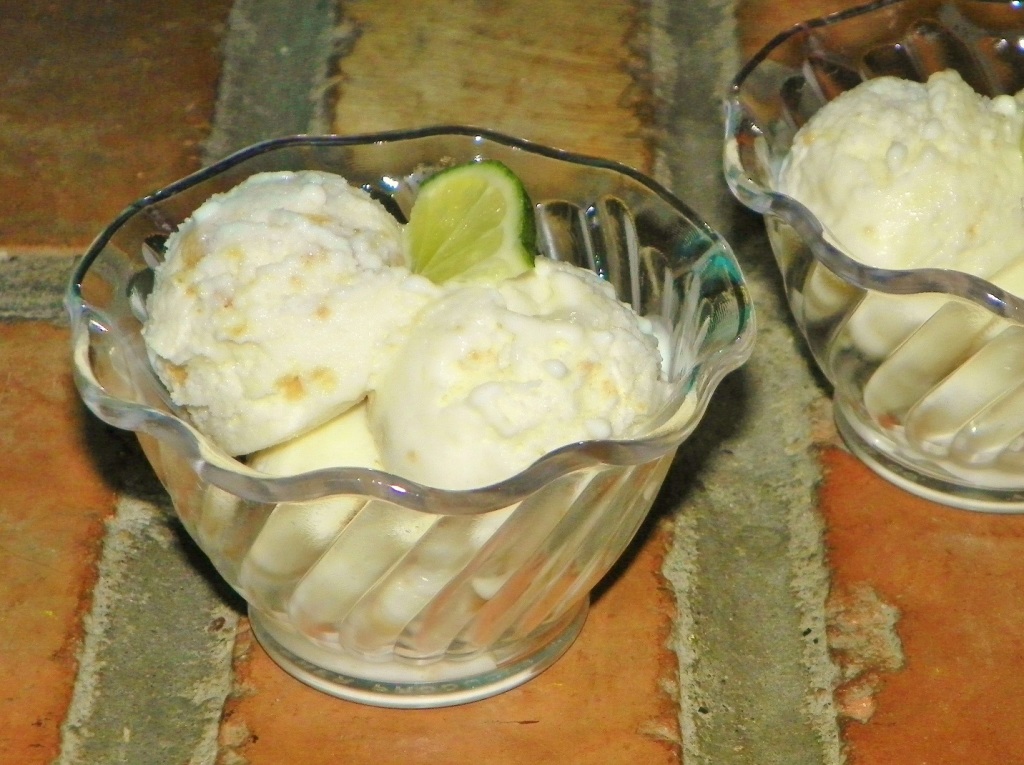 I love, love, love key lime pie so this dessert is right up my alley.  I changed the original recipe I saw due to some dietary issues and personal preferences, but it is so delicious.  It is cool, creamy, tart, and refreshing.  If you like key lime pie…you are going to love this.  It's even got the graham cracker pie crust mixed in.
Key Lime Pie Ice Cream
2 cups whole milk
1/2 cup key lime juice, freshly squeezed
Dash of salt
1 (14 oz) can sweetened condensed milk
8 graham crackers (2 sheets), coarsely crushed (about 1/2 cup)
1. Combine first 5 ingredients.
2. Pour mixture into your ice cream maker of choice and freeze according to manufacturer's instructions.
3. Stir graham crackers into ice cream during the last 5 minutes.   I have a Cuisinart and it takes about 25 minutes total for the ice cream, so I added the crackers after 20 minutes.)
4. Spoon ice cream into a freezer-safe container, cover,  and allow to harden in the freezer for 1 hour or until firm.
Makes about 1 1/2 qts.
Other Recipes You Might Enjoy....