Follow Me on Pinterest
If you are having a patriotic party, or need 4th of July recipes, or even some red, white, and blue ideas then you have to make this layered red, white, & blue drink. It's non-alcoholic, filled with 2 fruit juices and some diet Sprite (yes, it has to be diet).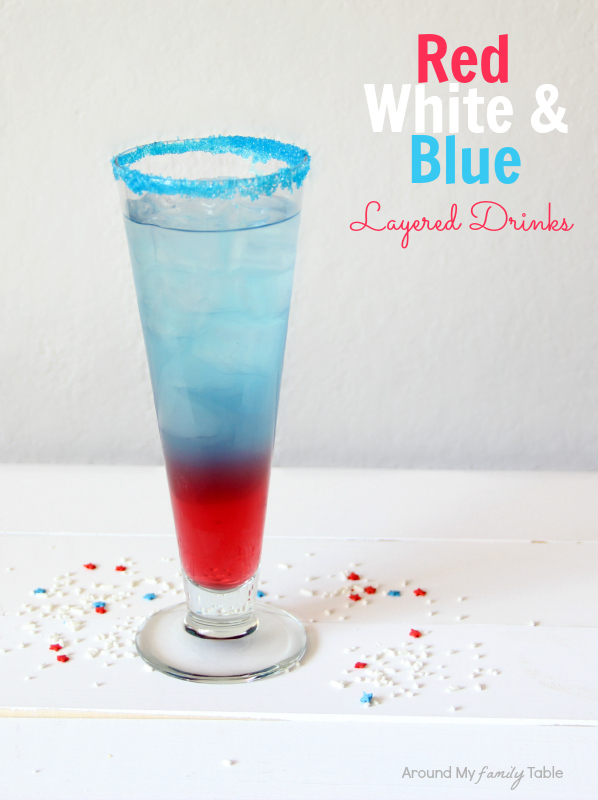 I love surprising my kids with special treats to celebrate the holidays.  It's never anything super fancy, just something to acknowledge the holiday and to make the day stand out from other days.  Last year, I made a fun Patriotic Berry and Angel Food Cake Platter.  I've never seen the kids eat so many berries at one time.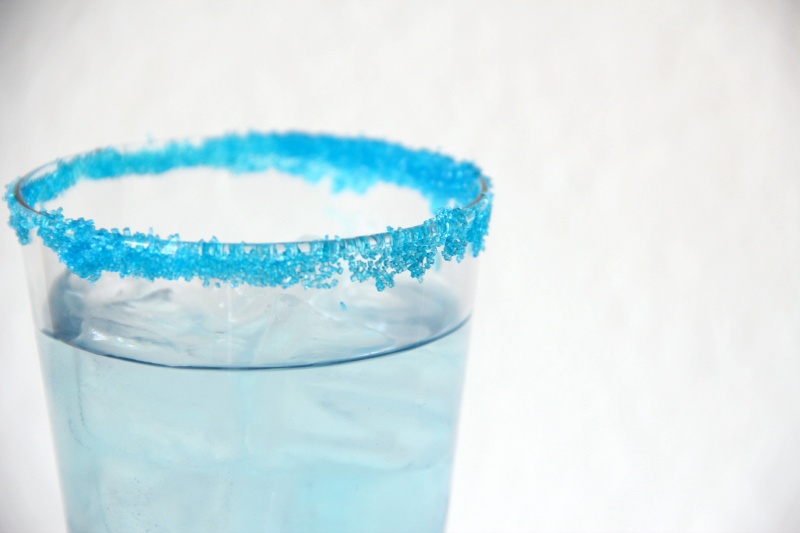 My daughter was looking at pinterest with me several months ago and she saw a layered drink for a party, so I thought it would be fun to surprise her with this.  It turned out so cute that I had to share with y'all!
The drink works by using premade juices and sodas that have different molecular weights…yeah that was a blast to college chemistry, wasn't it?  To get the soda to float on top you have to use a diet  version.  Urgh….I hate diet soda, but figured for this one drink (plus there was tons of other sugar in the drink) that it would be okay.  I ended up using Sprite Zero.
Another important tip is to take your time!  This is not something you just pour into the cup.  It still doesn't take much time, but slowly pouring is key to have the layers not totally mix together.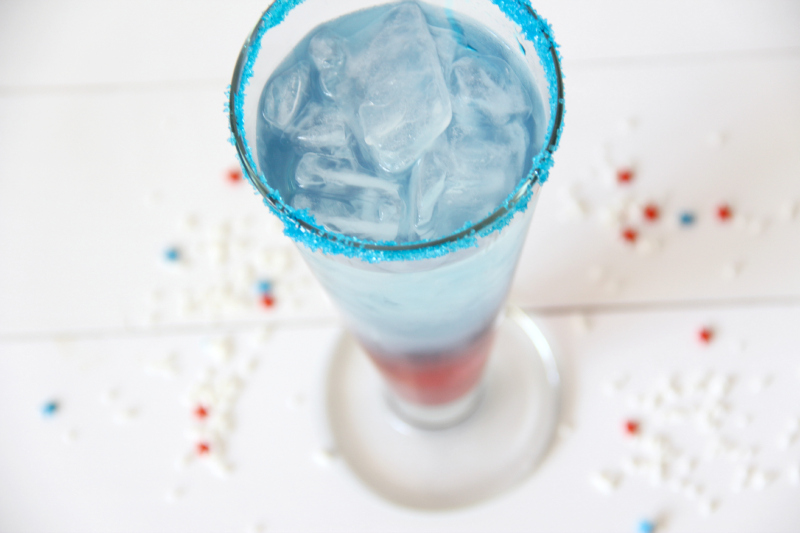 Do you have any favorite patriotic party ideas or 4th of July recipes?  I'd love to hear what you do to celebrate!
Red, White, & Blue Layered Drinks
Fun and impressive red, white, and blue layered drink for 4th of July or any other patriotic parties!
Ingredients
Cranberry Juice or Hawaiian Punch
Blue G2 Gatorade
Sprite Zero
Ice
Pretty Glasses
Instructions
Dip rim of glass in water and then into colored sugar. Gently add ice to cup so you don't disturb the colored sugar.
Starting with the drink with the most sugar (cranberry juice or hawaiian punch), fill the glass ⅓ full. Then move on to the drink with a lower sugar content (G2). Pour this slowly and gently over the ice so that it does not disturb the cranberry juice, glass should now be ⅔ full. Finally, use the drink with the lowest sugar content (Sprite Zero) and pour the same way until glass is full.
© Around My Family Table