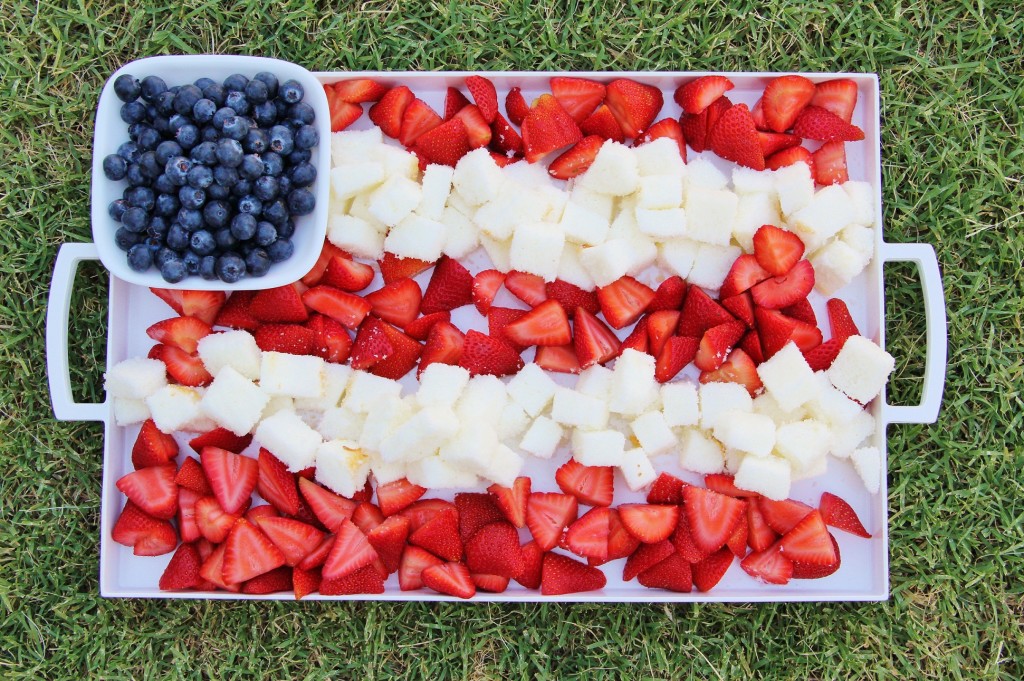 I needed a quick and easy dessert for a recent potluck I attended.  I was not feeling inspired, so I thought I would wonder the grocery store until I thought of something.  Luckily, I left the little man at home, cuz it took about 30 minutes for me to come up with this Patriotic Berry & Cake Dessert Platter.
The berries were on sale.  They looked and smelled beautiful….and the angel food cake was sitting there begging for me to buy it.  You know it's my all time favorite, right?  I know, I know, I should have made my own cake, but I really wanted this to be quick.  So, I cheated and bought the pre-made cake at my store…it really does taste really well.  They make it fresh!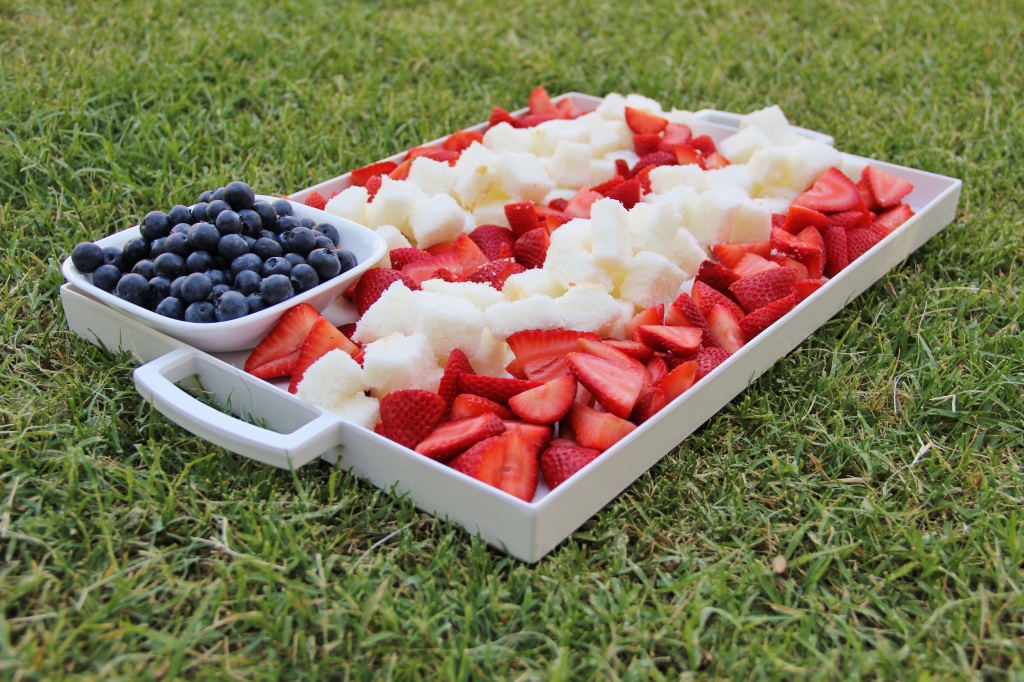 I can't really call this Patriotic Berry & Cake Dessert Platter a recipe, but I used strawberries, blueberries, and angel food cake!  Nothing else.  YUM!!!  I should have served a little dish of freshly made whipped cream on the side, but didn't think about it until it was too late.
So there you have it!  A beautiful and tasty dish for all those patriotic holidays.  It's so easy though, that it would be an amazing side for any picnic, BBQ, potluck, or family dinner!  In the summer….there really is nothing better than fresh berries!
Don't Miss A Recipe!
And get my Free Slow Cooker Resource Guide! It's full of recipes with 5 or fewer ingredients plus plenty of slow cooker tips!

Plus, you'll get access to my free EXCLUSIVE downloads & printables for newsletter subscribers.