This Summer Berry Smoothie is my family's all time favorite smoothie that I make.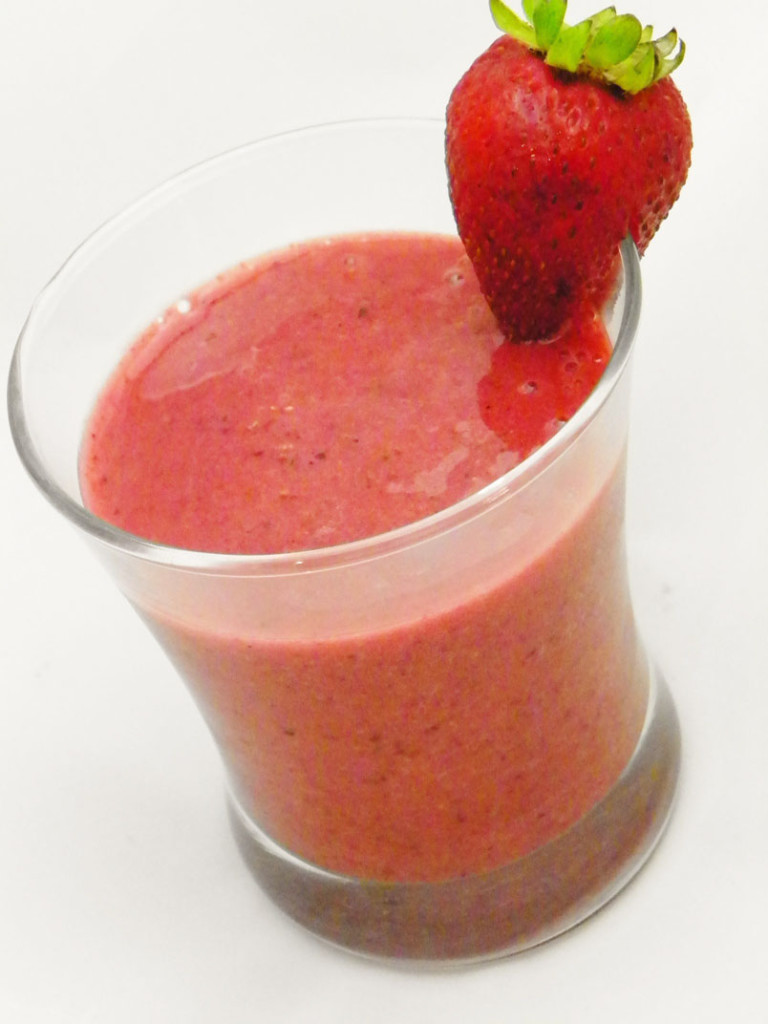 During the summer, when berries are on sale I buy a gazillion of them, wash them, and freeze them in baggies so that we can have this smoothie year round.  In the winter, use the frozen berries and omit the ice and in the summer use the berries and add a cup of ice or two.  I also make this for dessert, but I had a touch of whipped cream to make it more "dessert-y" for the kids
One quick note, I've made this recipe with all sorts of types of orange juice and the quality of the OJ really plays a difference….look for one that is not from concentrate, such as Simply Orange.   Also, pick one that has pulp, it adds extra bulk and fiber.  You won't notice it ones it all blended up.
Summer Berry Smoothie
3 cups strawberries
1/2 cup blueberries or mixed berries
1/2 cup pineapple
1 cup orange juice
1-2 cups of ice (depends on how thick you like your smoothies)
Place all ingredients in a blender.  Blend on high for 1-2 minutes until everything is smooth.  Add more ice if needed.
Simply Orange sent me a couple coupons to try their juice.  All opinions are mine!
Other Recipes You Might Enjoy....