This post may contain affiliate links. Please read my disclosure.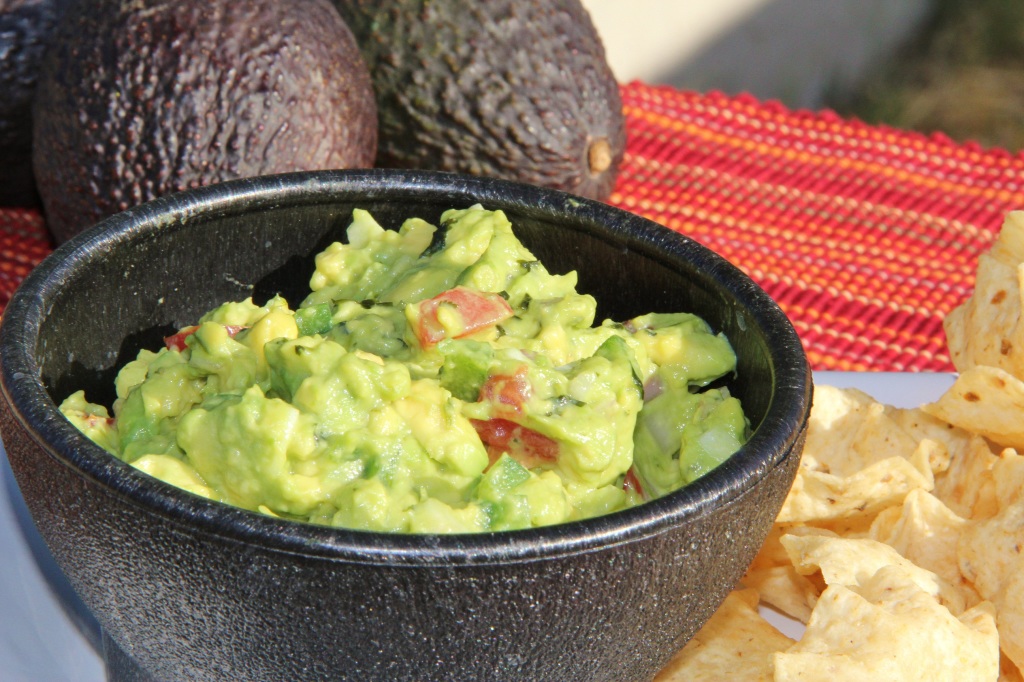 Have you noticed the lack of avocado in my recipes? That's because I hate them…well…stay tuned to see if that's changed with this easy guacamole recipe. I live in AZ and there is no lack of avocados, guacamole, and Mexican food. However, John loves Loves LOVES guacamole and avocados. His love, rather my hatred, has been the source of many jokes by family and friends for years.
Last week at Camp Blogaway, I met Mimi Avocado. She is the sweetest lady and I had a chance to chat with her for a little while at camp. She has a blog and as her name suggests…she has an avocado ranch in Southern CA. I can't wait to go visit her, she's only a 6 hour drive from me!!!! Of course, the conversation quickly turned to my hatred of avocados and she said that maybe I just hadn't had a good one. Lucky for me, she brought a huge basket of avocados to camp (thanks to CA Avocados Direct). I reluctantly took several and she promised that they would be perfectly ripe by the end of the week.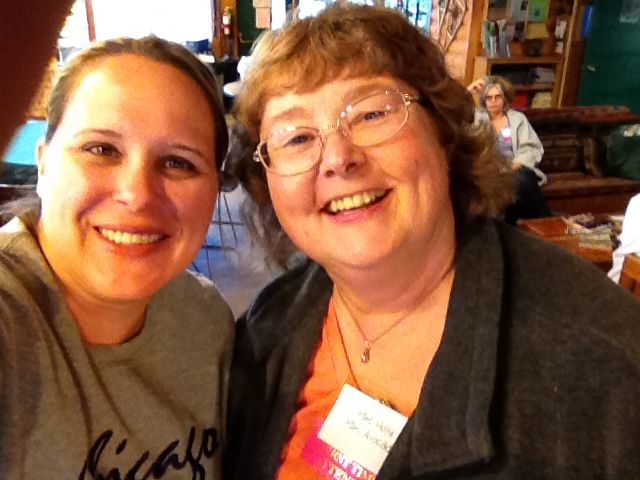 With Mimi @ Camp Blogaway
So, John was super excited that I had promised to actually do something with the avocados. And I agreed to make him some guacamole. Sigh…what was I thinking. I've been stressing over it all week. I started thinking about it a lot….and thought IF I like guacamole what would I want in it?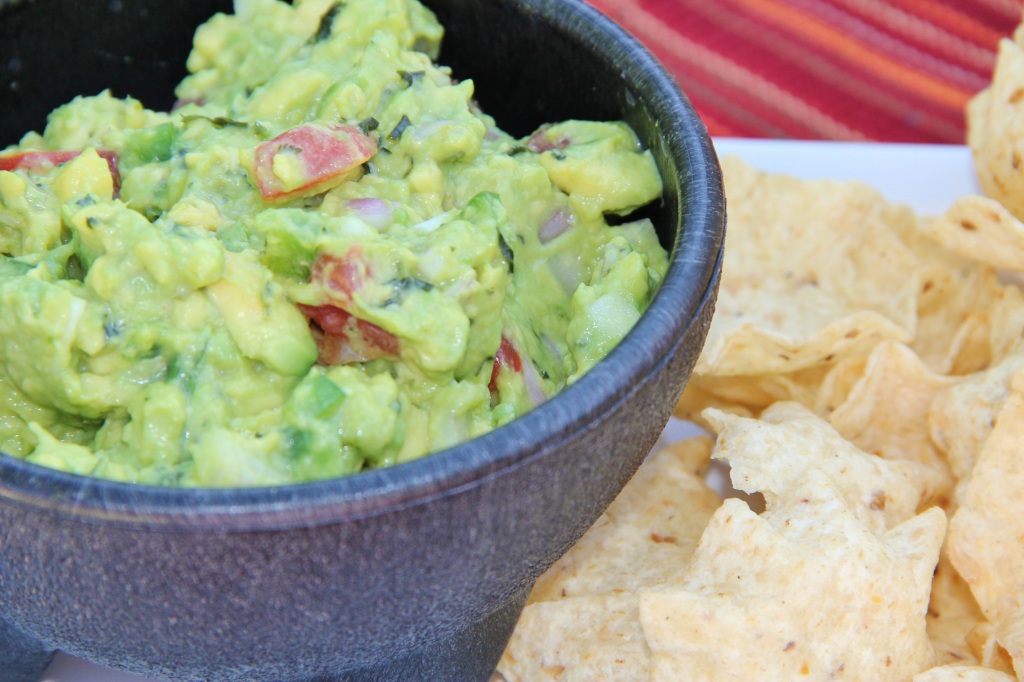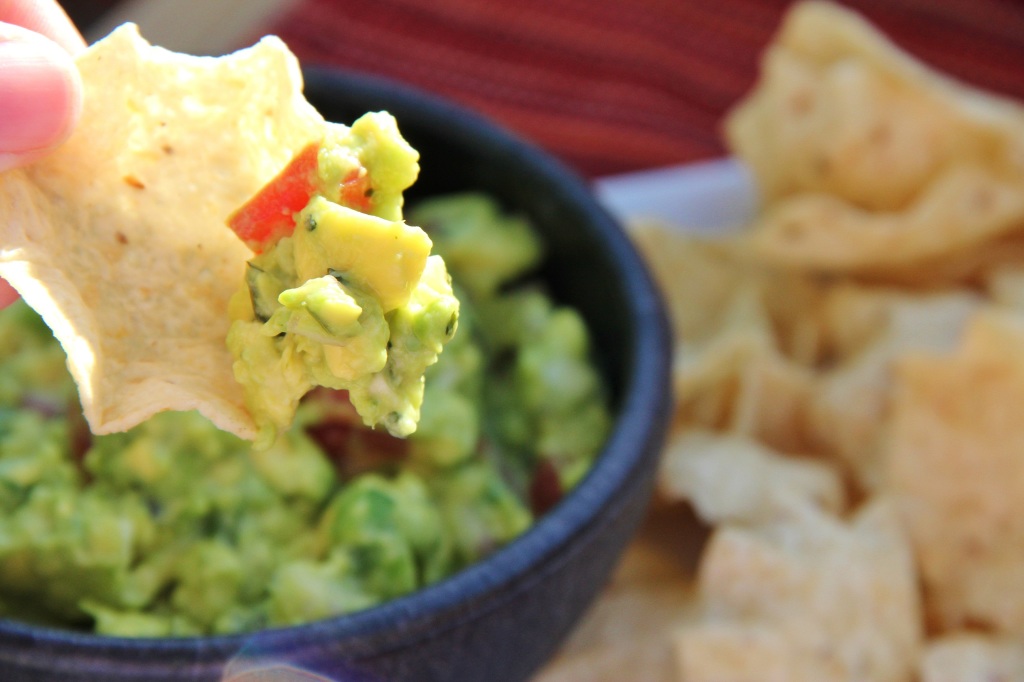 John, my taste tester, fell in love with me again after tasting my new recipe…it had been too long since I made those fabulous cupcakes. LOL! He gave me the eye and said this probably the best guacamole he had ever tasted. SHOCKING! I've never met an avocado or guacamole recipe that I liked nor had I ever made it. I promise this wasn't the "nice husband" face…but the real HOLY COW, "that's awesome" face!
So, I bet you are wondering what I thought?!?!?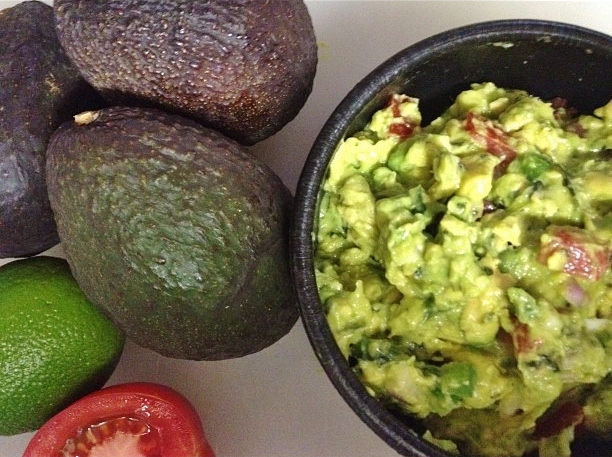 Well…..I LOVE this easy guacamole!!!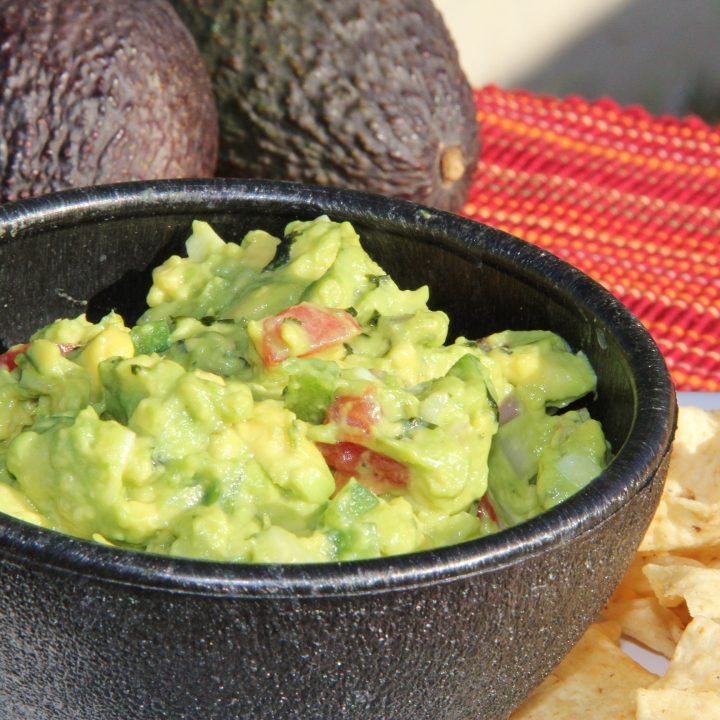 Easy Guacamole
This easy guacamole recipe comes together so quickly, you can make a fresh batch whenever you want to! If you think you don't like avocados, try them in this delicious dip!
Ingredients
2 ripe avocados
1 small jalapeno, seeded and finely minced
1 medium shallot, finely diced
1 large clove garlic, finely minced
1 1/2 tsps chopped fresh cilantro
1/2 roma tomato, seeded and diced
1/2 tsp coarse sea salt
2 Tbsp fresh lime juice (1/2 a lime)
Instructions
Cut avocados in half, remove pit, and spoon avocado into a mixing bowl. Smash avocado until it reaches your desired consistency, a little chunky is best. Add in remaining ingredients and gently stir to combine.
Taste and adjust salt as needed.
Notes
How to Store Guacamole
To store left over guacamole, place the avocado pit in the guacamole. It will help the guac to stay fresher longer.
Nutrition Information:
Yield:

8
Serving Size:

.25 cup
Amount Per Serving:
Calories:

87
Total Fat:

7g
Saturated Fat:

1g
Trans Fat:

0g
Unsaturated Fat:

6g
Cholesterol:

0mg
Sodium:

150mg
Carbohydrates:

6g
Fiber:

4g
Sugar:

1g
Protein:

1g