This post may contain affiliate links. Please read my disclosure.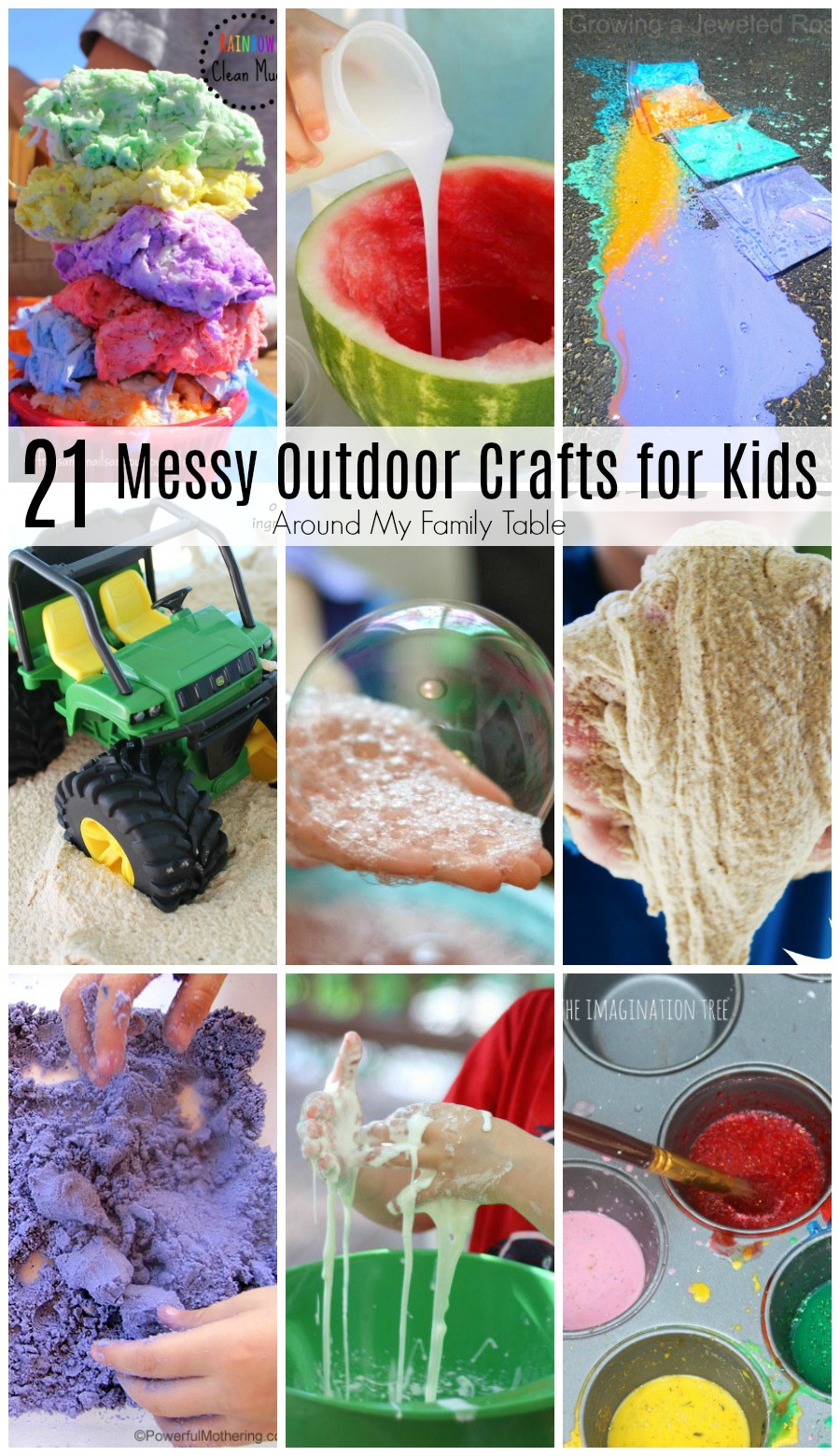 Keep your kids busy and boredom in check with these 21 Messy Outdoor Crafts for Kids. Kids will love these messy outdoor ideas and you'll love that the mess stays outside.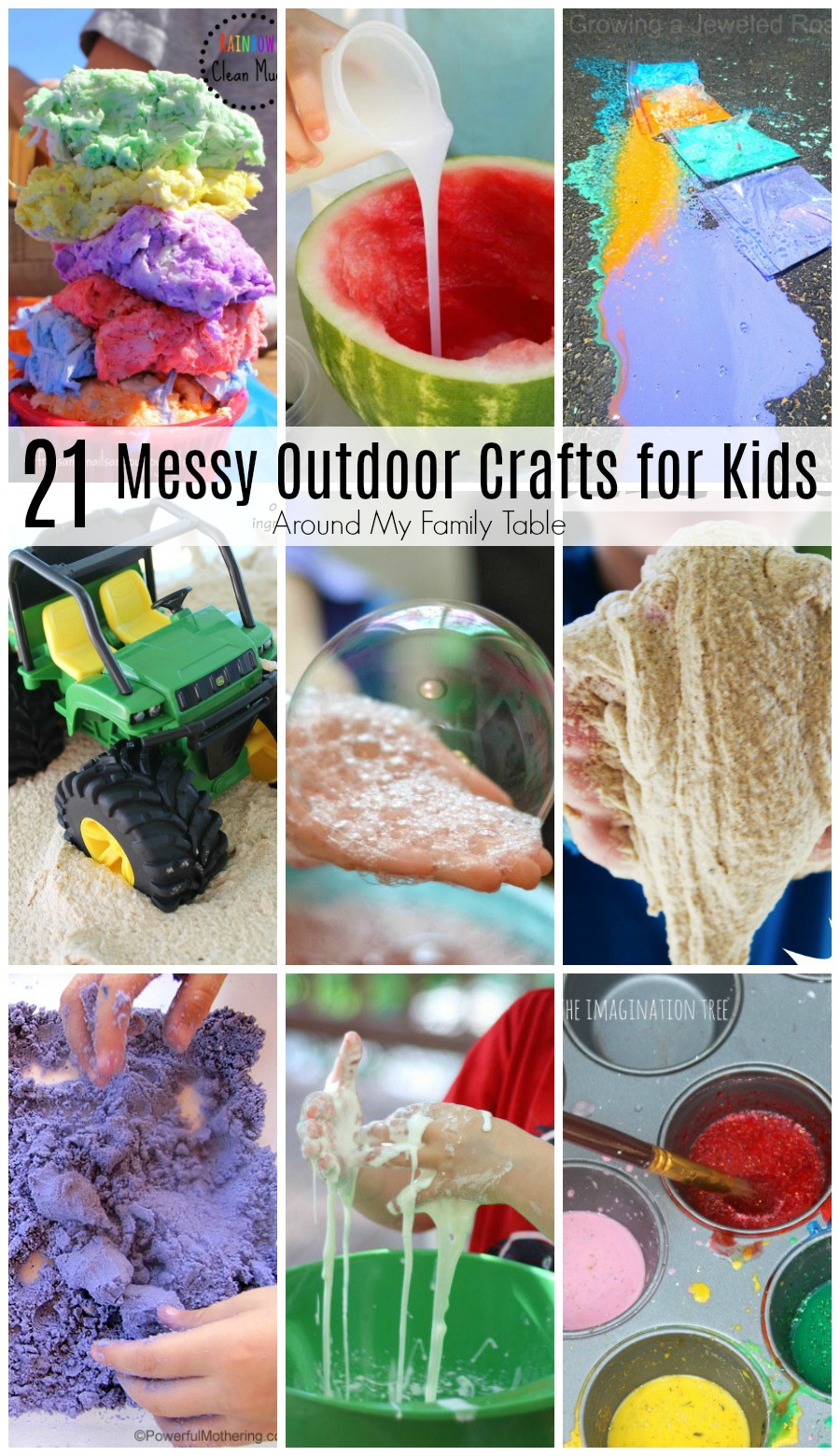 Outside Crafts for Kids
Summer is just around the corner, so I'm getting creative and trying to figure out some fun ways to keep the kids entertained for those 8 weeks that they'll be home from school. These Messy Outdoor Crafts for Kids will be perfect. Even though the temps are usually over 110F in the summer here, it's still important to me to get my kids outside, let them get messy, and then hose off. Nothing beats the fun of getting hosed off with some cool, refreshing water on a hot summer day while enjoying a cold, messy popsicle.
I remember always having fun, messy adventures as a kid. Whether that was doing art projects, going to summer camp, or doing random outdoor activities we always had fun. My mom taught me how to cook, how to paint, how to craft and more! We were constantly having messy fun and I want my kids to have the same experiences. We had a Messy Party a couple years ago that my kids and their friends still talk about. When else do they get to make a mess on purpose?!?!?
Easy Outdoor Crafts
Let's face it, cleaning up extra messes inside the house are not a my idea of fun. That's one reason I like to plan most of our messy crafts as an outside activity. When the play sand falls, there is no vacuuming to be done. When the shaving cream gets spread all over, there is no long process to clean up. And when the gooey concoctions inevitably spill, there is no mopping. It's a win-win. Kids get to make a messy craft or have fun with messy art activities and you don't have much to clean up afterwards.
If you are hunting for creative ways to entertain your kids this summer, these art ideas for kids are the perfect solution. Let them get messy outside with some fun outdoor arts and crafts!
Messy Outdoor Crafts for Kids
Messy Party
Sand Art
Fly Swatter Painting
Kool-aid Bubbles
Homemade Watercolor Paint
Water Table Painting
Fizzy Cloud Dough Experiment
Ice Painting
Sidewalk Chalk
Water Wall
Rainbow Puddles
Glitter Sidewalk Paint
Reusable Bubbles & Flubber
Watermelon Slime
Pudding Paint
Big Bubble Blowers
Spin Art
Glowing Magic Milk
Sand Foam
Oobleck
Rainbow Clean Mud