This post may contain affiliate links. Please read my disclosure.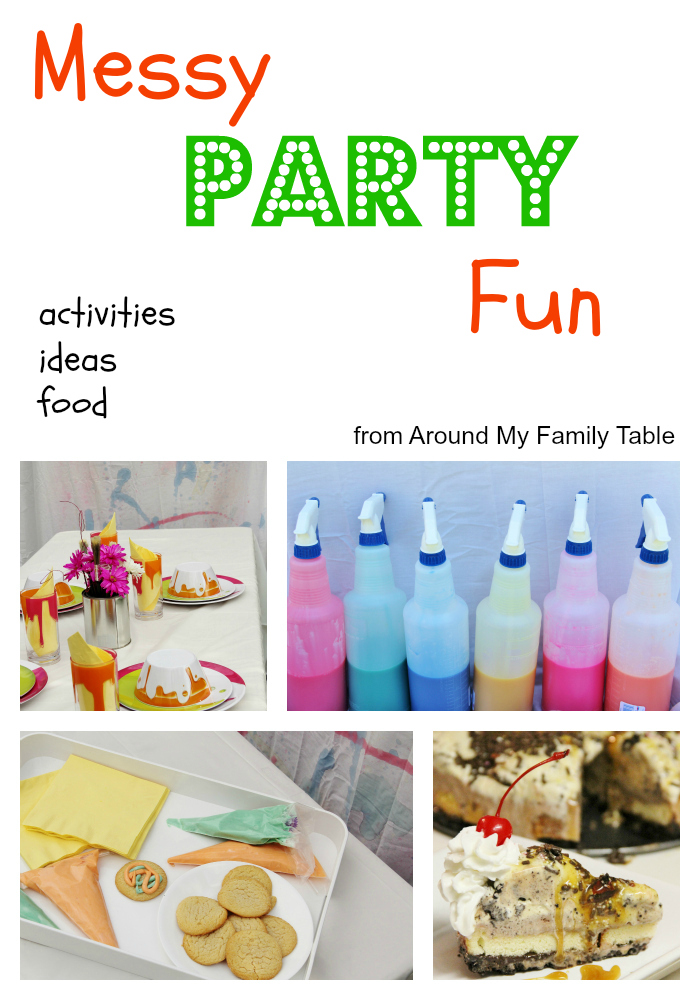 Last week we had an end of summer party, messy-style. The kids invited a few friends to the party. Kids love to get messy and dirty; this party not only allows it, but encourages it! Grab hold of your party hats folks…this post is full of tons Messy Party Ideas!
Since it was sill hot outside, we started our party inside. They
colored pillowcases. Using permanent markers and fabric markers the kids let their creative juices flow while they colored their new pillowcases.
made gak. Each of the kids got to pick their color and take home their creation.
decorated the ice cream cake. All the toppings were laid out and they decided how to decorate it.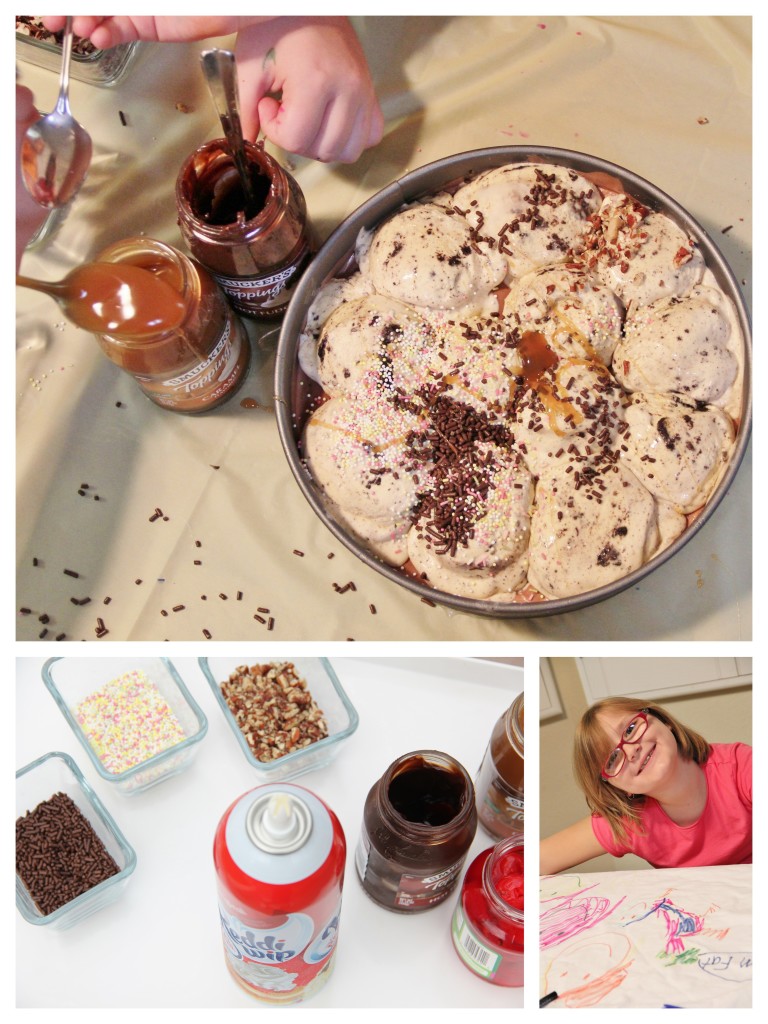 By this time, it had cooled off a bit and the backyard was shaded. The kids still had no idea what was coming. The kids changed into their swimsuits and headed outside. Outside got a bit wild and really messy.
The kids decorated cookies and yes they were able to eat them before supper. Check out the awesome tray I just got from Zak Designs…it's beautiful, sturdy, and big enough to carry out all the cookie supplies. Love it!
The centerpiece was a paint can filled with fresh bright flowers and a few paint brushes from the dollar store. Cute!
The backdrop is an old sheet sprayed with paint give a messy feel to the party.
The table was covered with a cheap plastic tablecloth…a must for any messy party!
The place settings are from Zak Designs too. The messy wet paint look is the perfect addition to the party.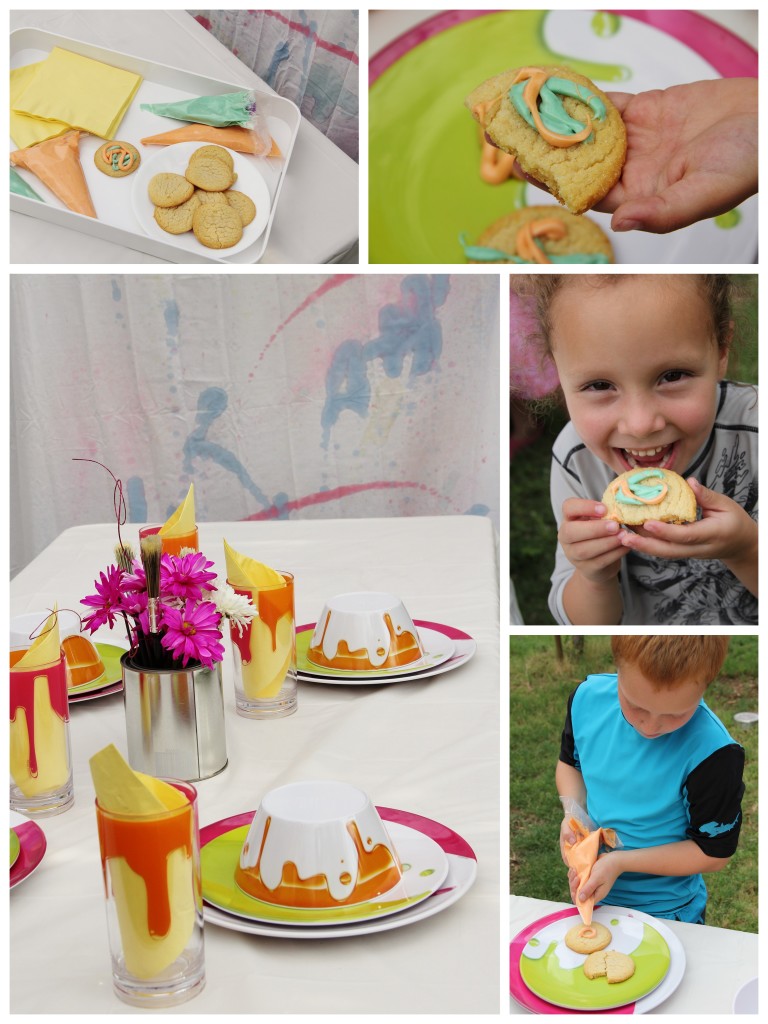 After cookie decorating and eating came the best messy games.
Water bottles were filled with washable paint, then thinned down with water. The kids were given the bottles and a few rules, then they went crazy spraying each other, the backdrop, the playcenter. This was their favorite activity by far.
Giant bubbles a little plastic swimming pool with string and hula hoops.
Water balloons.
The last activity was the water hose and trampoline. It cleaned up the kids and burned off the rest of the energy.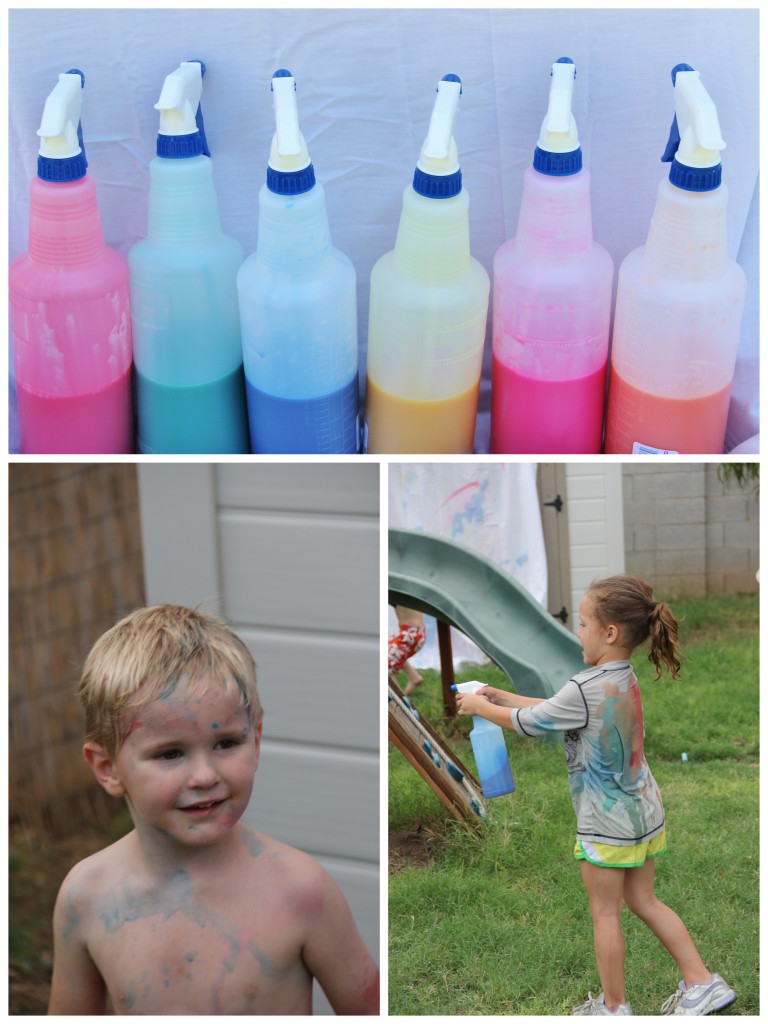 We headed inside to changed into dry clothes for supper.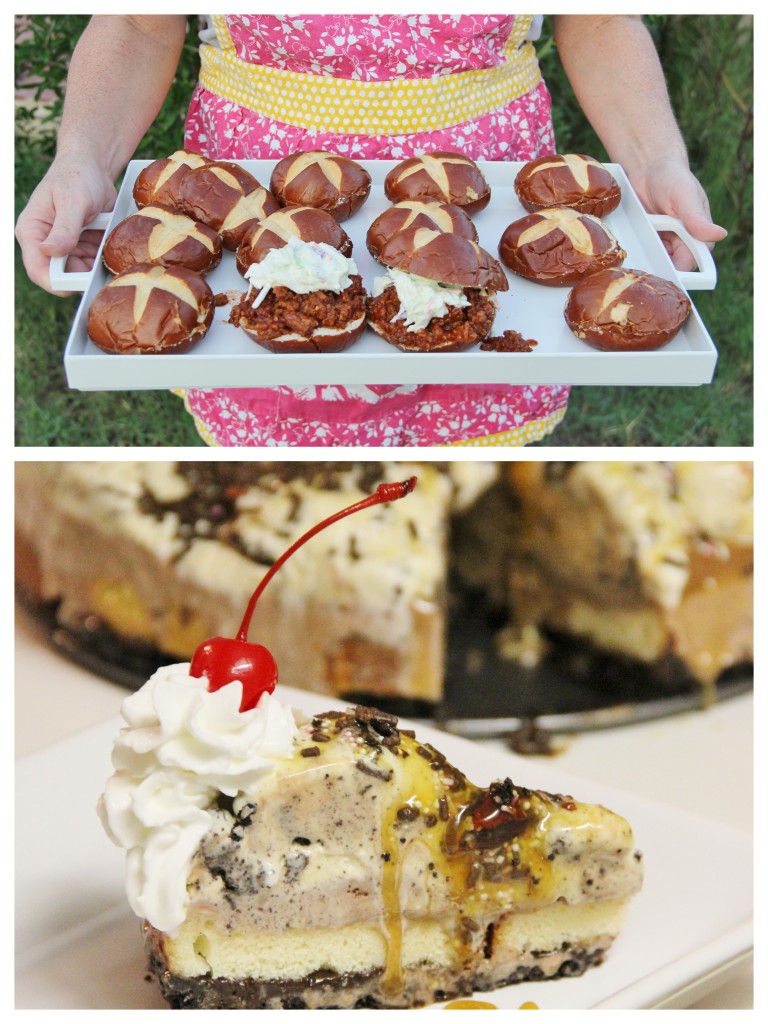 Disclaimer: Zak Designs provided the table settings and tray for the party. I was not compensated and all opinions are my own. This post also had a giveaway associated with it, but the giveaway is over now.