I was cleaning out a large cabinet in my utility room a couple months ago and I must confess…I think I might have a problem.  I love paper/plastic cups!  Yeah, yeah, yeah, I know…it's not very "green" or environmentally friendly, but I love the convenience of throw away cups.  I'm a super busy mom of two and sometimes convenience is just better!  I'm not going to tell you how many packages of cups I found, just know I needed more than one hand and all the packages came from Costco.  So, in my attempt to start using up some of my cups…I present you with 62 Creative Uses for Dixie Cups.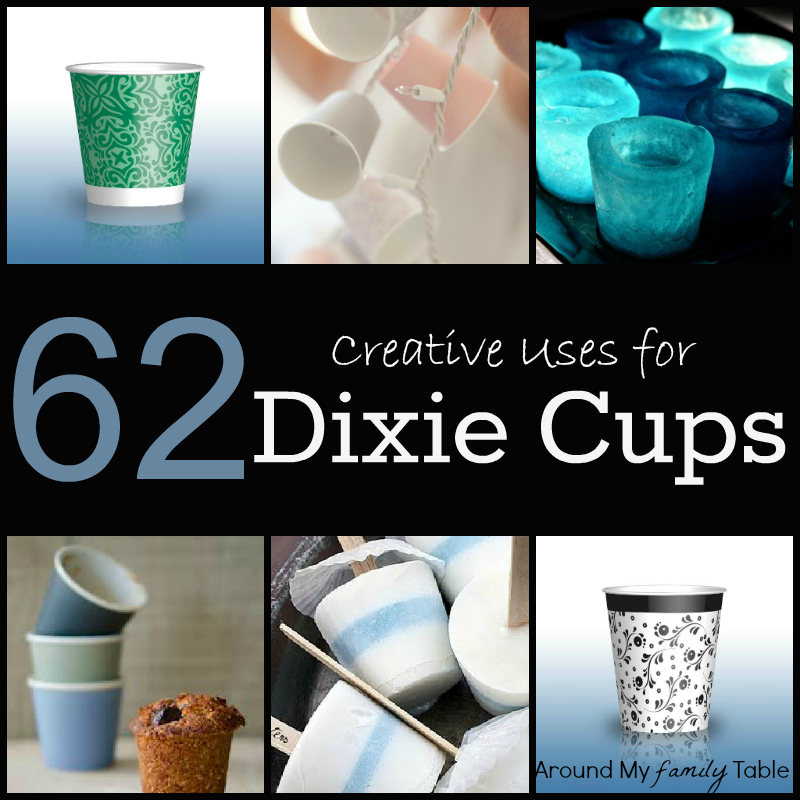 Dixie Cups are found at just about every store these, but if you are in a super hurry or can't find exactly what you are looking for then give Amazon a try.  They have slews of Dixie Cup options!  Disclaimer…this is not a sponsored post….I just have a serious love of Dixie Cups.
Did you know that at around the turn of the 20th century, Dixie Cups were primarily used to stop the spread of communicable diseases from shared drinking cups at schools, public places, and train stations.  And the name Dixie was borrowed from the Dixie Doll Company.  Dixie Cups were a pioneer in single use and disposable products.  There's your history lesson for the day…pretty neat!
Make Popsicles!
Dark Chocolate Pineapple Popsicles
Bake!
Advantages to Baking in a Dixie Cup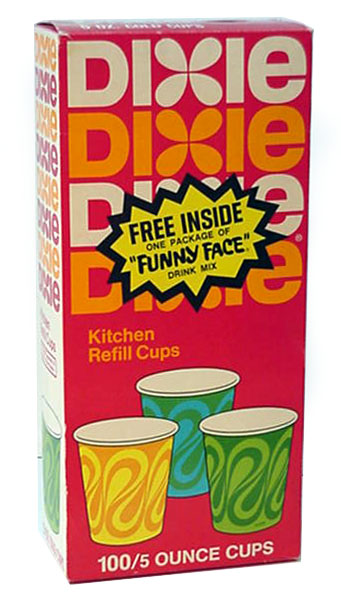 Alcohol
Cheap shot glasses!  Fill 1/3 full for shot "glasses"
Boozy Strawberry Lemon Popsicle
Bourbon Peaches & Cream Popsicles 
Craft It!
Use to hold up ornaments when filling with glitter, paint, and more.
Pour melted recycled crayons into molds
Shape Bath Bombs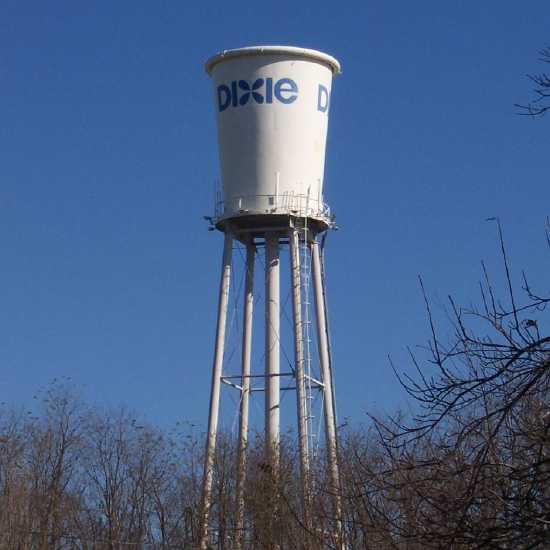 Have Fun!
Garden!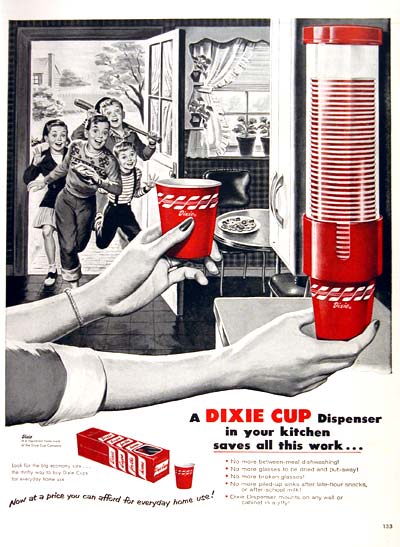 Holidays!
Party!
DIY Ice Shot Glasses for Wedding or Party Drinks
Individual Mac & Cheese Cups for a Kids Birthday Party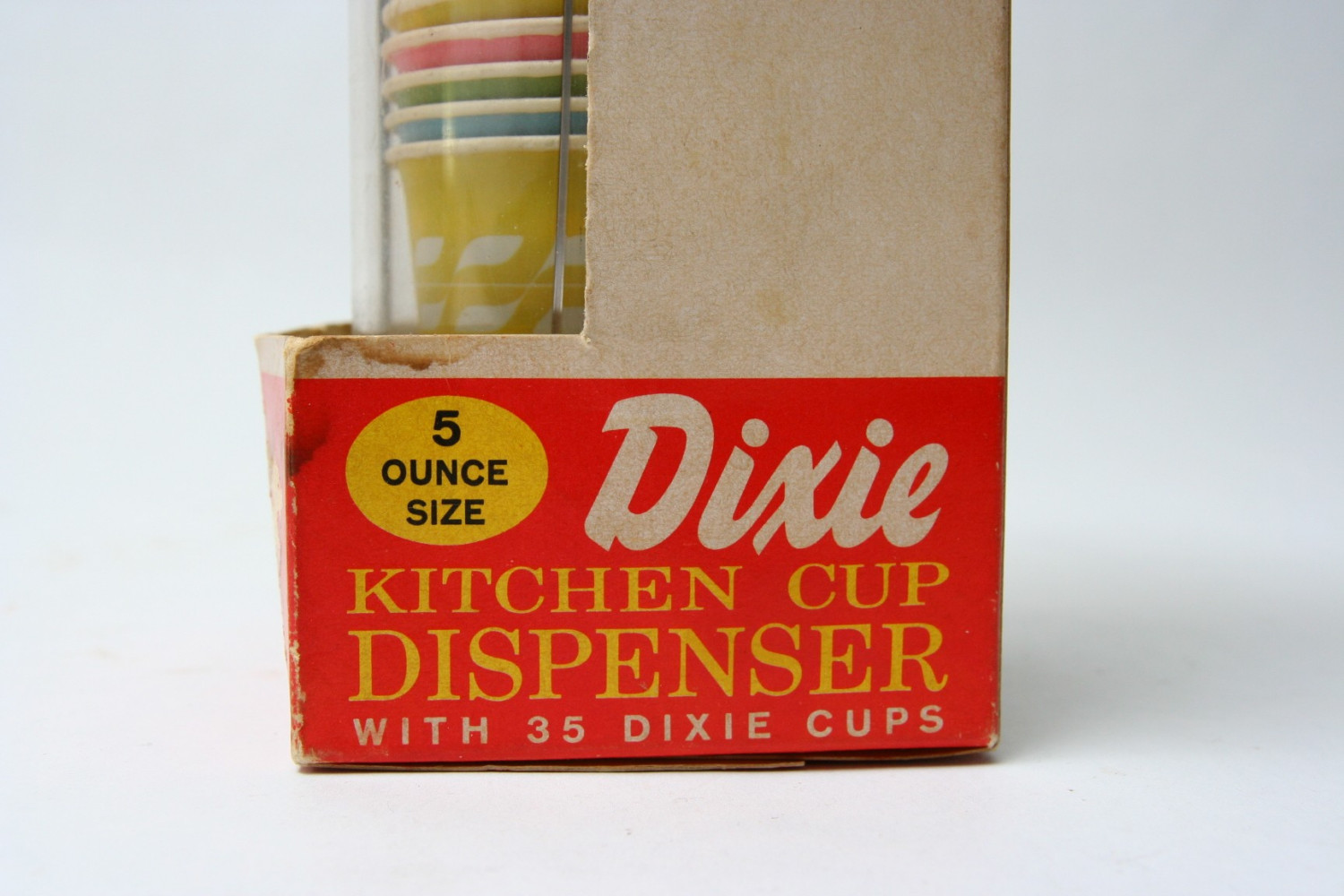 Get Healthy! 
Use for portion control during snacking
Use during exercising for reaching for during squats, sit ups
Treat Shin Splints with an Ice Massage (freeze cups with water, tear half cup off ice, rub ice all over shin and painful area for at least 5 minutes, repeat 4x/day)
Reduce Inflammation (same technique as above)
Other!
Use to prop up Ice Cream Cones
Good 1st cup for transitioning a baby/toddler from a bottle or sippy cup
Use to mix up homemade cleaning products
And if you still have some left, use them for what they're made for….in the bathroom for mouthwash!
Join the newsletter
Get Delicious & Seasonal Recipes in your INBOX every week.