This post may contain affiliate links. Please read my disclosure.
Today is the last day to enter to win some custom blog graphics. Lucretia over at Paisley Moon is friendly, professional, and fast! I hope you'll enter this wonderful giveaway. I have a couple other giveaway going on as well and they are all ending soon. Here is the link to the list of all my current giveaways.
This recipe is courtesy of hubbyman's aunt who shared this with me on Memorial Day. She got the original recipe from a Weight Watchers magazine. Honestly, I didn't really change the recipe except the original called for blackberries and I used mixed berries. The details say that for a 1/2 cup serving on a small sugar cone, it's only 3 points! Not too bad!
Fresh Fruit Ice Cream
2 cups (16oz) fresh or frozen mixed berries
1/2 c sugar
pinch of salt
1 pint fat-free half-and-half
1/3 c fat-free sour cream
3/4 c marshmallow cream
Combine fruit, sugar, and salt in a medium saucepan. Mash and stir berries over medium heat until mixture starts to boil. Remove from heat and allow to cool for about 5 minutes.
Puree mixture along with half-and-half in a blender or food processor. If using berries with seeds, pour pureed mixture through a sieve over a large bowl. Press firmly to get all the berry mixture through, leaving the seeds behind. Whisk in sour cream. Don't worry if any small lumps of sour cream remain, they will dissolve. Cover and chill for 2 hours or up to overnight.
Whisk marshmallow cream into fruit mixture. Pour mixture into ice cream maker and freeze according to machine instructions. Transfer ice cream to a freezer safe container and place in freezer for up to one month.
To serve: allow ice cream to soften for about 15 minutes in the fridge.
Never worry about dinner again....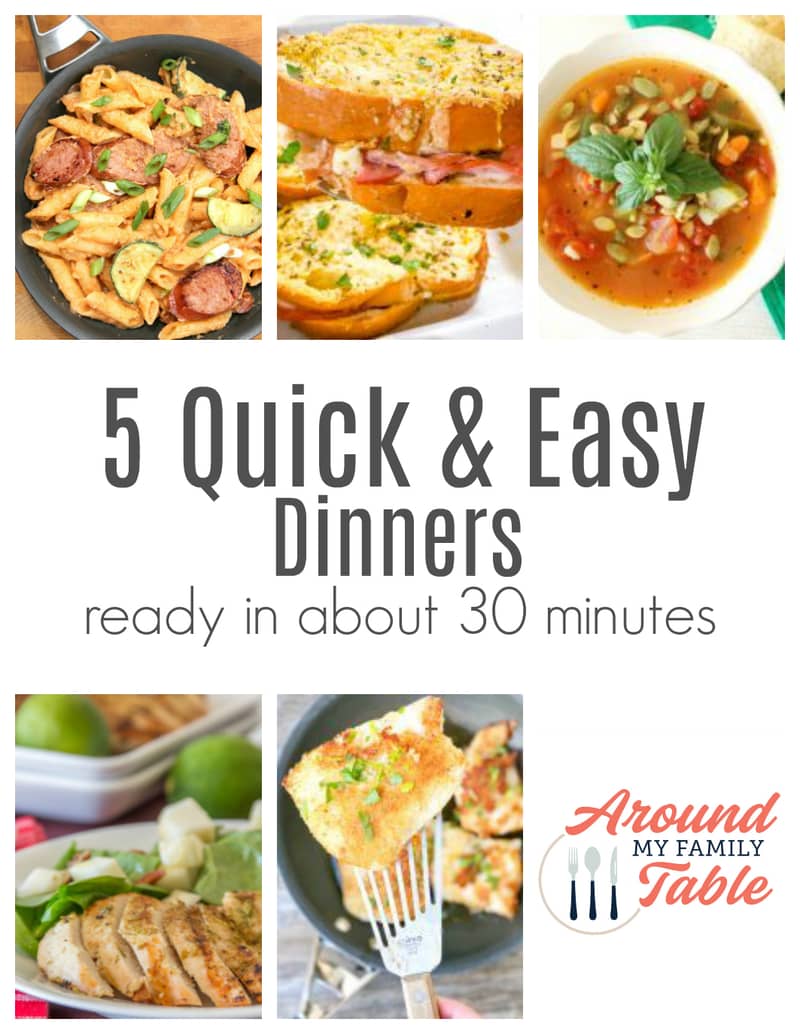 Subscribe to get my 5 favorite Quick & Easy dinner recipes and FREE weekly meal plans